A very unique and fun – and yet allowing you to keep "social distancing" food court will welcome you at Matsudai Nohbutai. In addition to new menu at
Echigo-Matsudai Satoyama Shokudo
, the artist TOYOFUKU Ryo presents "Kamigamichushin", an exotic food court offering take-away meals. You may also like to book "Satoyama BBQ" and enjoy eating outdoor.
TOYOFUKU Ryo presents a food court for take-away food
TOYOFUKU Ryo transforms the gallery space at Matsudai Nohbutai into a food court. You can enjoy take-away options from Echigo-Matsudai Satoyama Shokudo or you are welcome to check out the space itself.
Various options to choose from!
You may like to eat take-away menu at Echigo-Matsudai Satoyama Shokudo, Special Foodcourt set in the gallery space (admission required) or Piloti space on the ground floor outdoor. 
---
Event
Satoyama BBQ
Dates:Thursday 23 – Sunday 26 July, Sunday 8, Saturday 8-Sunday 16 August, Saturday 22, Sunday 23, Saturday 29, and Sunday 30 August 2020
Enjoy BBQ on the lawn outside Matsudai Nohbutai. Menu includes rice ball made of rice harvested from the rice field of the Matsudai Tanada Bank, summer vegetables and Tsumari Pork. You may like to add freshly harvested ingredients as an option or book an experiece picking up organic vegetables and/or collecting honey.
Price:JPY2700 for Adult, JPY1500 for childe age between 7 and 15. Free for child before school age. (price includes BBQ, selected vegetables, Tsumari Pork, rice balls and ice cubes. drinks not included.) The BBQ can be arranged from two people and more.
Price include the rental of the BBQ equipment, vegetables, 200g of Tsumari Pork, Rice ball made from rice harvested from the terraced rice field of Matsudai Tanada Bank, Ice cream with Joyama honey topping and water
Time: 90 min
How to register: Pleaes come to Matsudai Nohbutai between 11am and 14pm on the day you want to try BBQ. Registration ends when sold out.
Inquiry: +81 (0)25-595-6180
---
Satoyama BBQ Option – experience picking up organic vegetables (booking required)
Date: Saturday 25 July, Sunday 2, Saturday 8, Saturday 15, Saturday 22 and Saturday 29 August 2020
〇Price JPY500 / Free for child before school age / First five groups only
〇Time:10:00-11:00
〇How to book Booking on-line (≫ Click here for booking)
*This is an optional program for those booked with Satoyama BBQ.
*Satoyama BBQ and picking up vegetables will be cancelled in case of bad weather.

---
Echigo-Matsudai Satoyama Shokudo
Echigo-Matsudai Satoyama Shokudo located in the Matsudai Nohbutai offers menu featuring summer vegetables and rice ball made from rice harvested at Matsudai Tanada Bank, summer vegetabels sandwich which can be eaten at the restaurant, "Kagamichushin", a special food court at the gallery space, or piloti space on the ground floor outdoor.
*Entering into the gallery space requires an admission or Echigo-Tsumari Art Field 2020 Summer Special Ticket.

[At restaurant]
Omusubi plate JPY1,200 / Omusubi plate for kids JPY600
[Take-away option]
Daily Special Rice Bowl  JPY800, Omusubi Wrapped in Bamboo Leaf, Sandwitch, Apetizers, Drinks and Icecream and more
Opening hours: 10:00-17:00(L.O16:30)
For enquiry: +81(0)25-594-7181
TOYOFUKU Ryo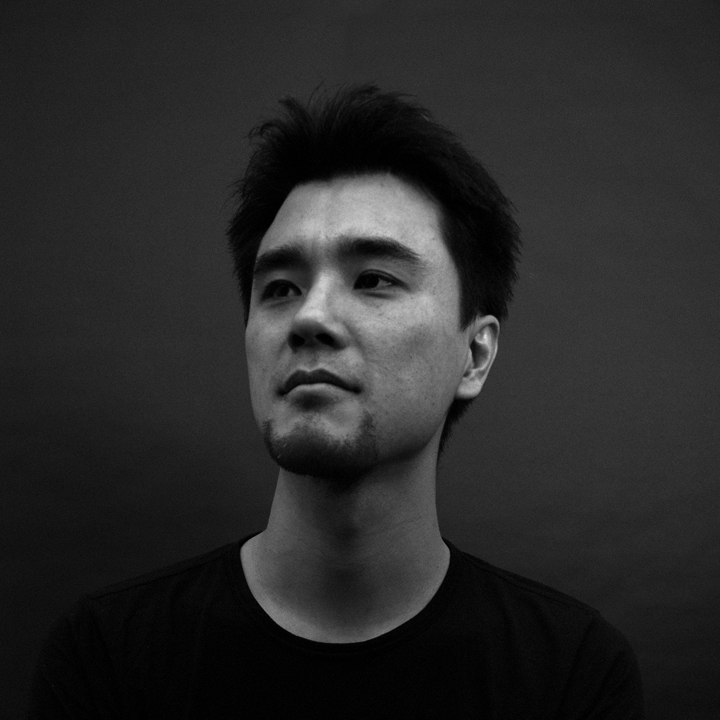 Born in 1976 in Tokyo. Established OfficeToyofuku in 2000 and launched Chiba Art Yobiko and took up a pricipal position. He creates artworks as an artist while work for fostering people work in the art field. He has participated in ETAT 2006, 2009, 2012 and 2015, Kobe Biennale 2007 and Setouchi Art Festival 2010 and 2013.