China House in the NUNAGAWA Campus is pleased to continue showing the new exhibition this autumn.
---
As we launch the new exhibition
As we have been battling with the spread of COVID-19 across the globe, we appreciate how special and meaningful to be able to present this new exhibition as a part of the Echigo-Tsumari Art Field 2020 Summer and therefore, we are committed to make it worthwhile.
While participating artists are unable to visit Echigo-Tsumari and create their artworks, we have chosen five young and upcoming artists and groups whose works and activities are aligned with "humans are part of the nature", the core concept of ETAT. Although they are from different places and they have diverse backgrounds, they create their respective works in accordance with their perspective on life. In addition to the exhibition, we will also bring OPEN WINDOW kids art project. We look forward to connect and bridge Japan and China beyond time and space through art responding to the overarching theme, "Memory of the Wind" in summer and "Journey of time" in autumn.
Planing and curation by 瀚和文化 HUBART
---
About artworks
Homer & Dreamer (看見了它) by Homer & Dreamer
Homer & Dreamer is a couple working as designers in Beijing. Inspired by a Japanese traditional "noren" (a curtain in front of a shop) which they lived when visited Nara, they create an artwork to capture the light touch of the summer wind.
Message from the artists
We have been staying in Japan for a short period every year. We felt content as we relaxed in a modest-sized room with a window open. We came up with the idea for this work as we are unable to visit Japan this year due to the COVID-19.
The work consists of five layers of Kaya (mosquito net) installed in space between the entrance and the window. Kaya used to be a summer feature in China and Japan but it has not been used in recent years. We have sprayed drawings onto the five-layered hunging Kaya while visitors will be able to see the actual landscape through them. The Kaya changes its shape as the wind blows – which makes the wind visible to both people and a cat drawn.
---
"The first day of the remaining journey" (余下旅程的第一天) by mafmadmaf
This is an artwork by mafmadmaf, Guangzhou-based sound artist. When he visited Echigo-Tsumari in 2018, he not only enjoyed artworks but also created a short documentary with sound. Place and features of Echigo-Tsumari is an important component of the work through music.
Message from the artist
I visited Echigo-Tsumari twice in 2018. The first visit was in summer when I stayed in minshuku about a week after the Fuji Rock Festival. The second visit was in late autumn in order to participate TFoM (Tokyo Festival of Modular) and I brought synthesizer from Guangzhou. I walked around the rice field in the heat and tuned my ears to the sound of cicadas, footsteps and electromagnetic noise emitted from the electric polls standing in the rice field. I would like to reproduce this utter-perfect environment by the synthesizer. The natually calm soundscape was gently mixed with noise as it gradually pushed out beat and rhythm – the moment frashed in the midst of the rice field in Niigata gave me an eternal peace of mind.
---
"Gap in time" by Long Pan
For this work, I will plant a fungus in a wall clock at NUNAGAWA Campus. The fungus will grow mushrooms – it will grow naturally and eventually dry out. The process of growth will be recorded and the model of a mushroom clock will be printed 3D.
Message from the artist
The wall clock in the classroom stopped after the school was closed. While the stopped hands of the clock may give an impression to people as if time and space is suspended, the story doesn't end here. A form of life always finds an opportunity and then continues to grow. The solemn building transforms into a body of mother conceived which simultaneously give birth to a new life and alternate possibility. The intervention of the artwork within the elementary school building starts to weave a new story is one of such possibilities.
---
"Beginning of autumn: a cool breeze has arrived as promised" by Chen Jian
Chen Jian is from Xiamen re-presents the lively Xiamen and its historical features developed and nurtured by the trading and exchanges with southeast Asia thorugh the eyes of the main character Sanxi the cat.
Message from the artist
"Beginning of autumn" is the thirteenth of the 24 divisions of the solar year and the very first division of the autumn. A little elephant playing in water in the painting looks innocent, warm and sincere. The main character, Sanxi, had waited for the autumn cool breeze while picking up flowers and smiling.
In China, elephant is a symbol of lucky omen with an prayer for everything goes well as the sound of "elephant" phonetically aligned with "auspicious". The air feels refreshed as the cool autumn wind blows in. People who  hadmanaged to survive the heat of summer have long been waiting for such cool breeze – hoping that the autumn breeze would arrive without a delay.
---
"A boy walking in mountains" by Lin Xiudan + Fractal Island
The artist visited the region and explored the adventure of feeling of a boy who observed the nature. This artwork questions how people appreciate time, find something to inspire themselves and nurture eye for beauty and wisdoms from surrounding nature and the earth one stands on.
---
OPEN WINDOW Kids Art Project
OPEN WINDOW is an international exchange platform to promote and enlighten the imagination and creativity of children through diverse art activities. This first exhibition featuring ideas of kids from around the globe at the NUNAGAWA campus is aspired to share inspirations with local children.
---
About artists
Homer & Dreamer

Graduated from the Central Academy of Fine Arts in 2013 together, got married and established an atelier. They provide services to clients as well as create artworks based upon ordinary everyday life.
Xu Hongmiao
Graducated from the design department of the Central Academy of Fine Arts. UI designer and illustrator. Worked as a designer at TAGDesign from 2014 to 2018 while developed many applications and recommended to the AppleAppStore. Has been developing game project for individuals since 2018.
Tan Meng
Graducated from the design department of the Central Academy of Fine Arts. Works as branding designer, album cover designer and illustrator. Worked as a visual designer and album cover designer for Beijing Modern Sky and PM Design.
mafmadmaf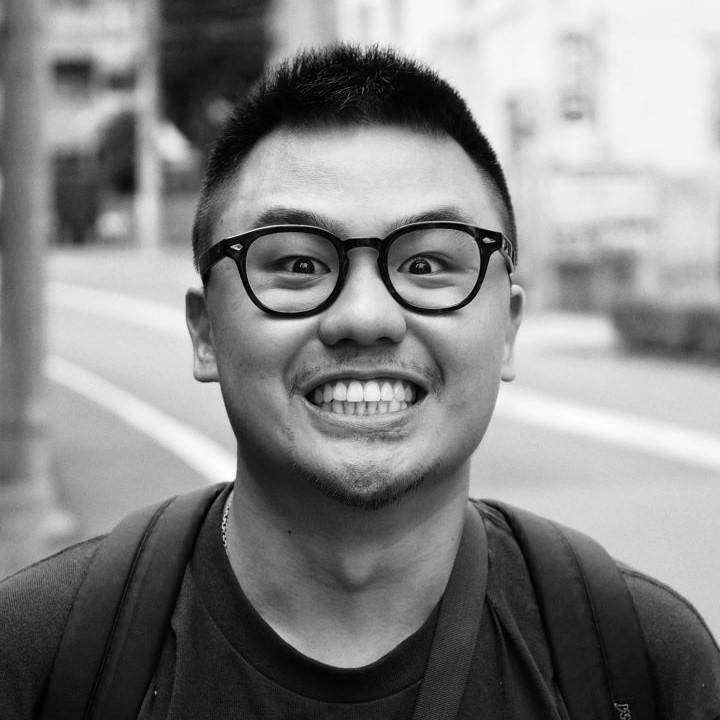 Synthesizer performer, art director and minimalist based in Guangzhou. Specialised in the production of musice for synthesizer based upon environmental music and known for exquisite but vibrant sound. Pursuing his strong interest in noise, experimental attempts and soundscape, he expresses time and space by sound and light taking advantage of programming and performs live in almost any situation.
Long Pan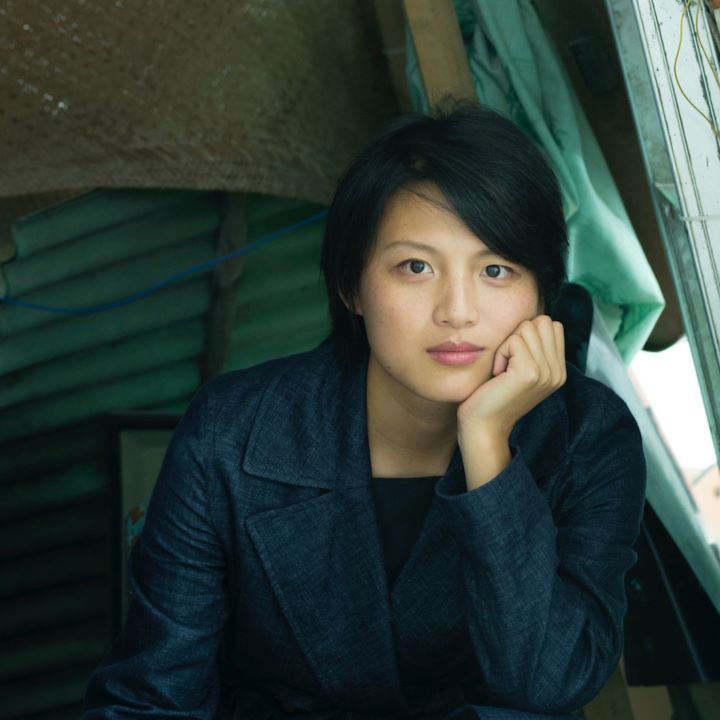 Graduated from the media department of China Academy of Art. The artist has been pursuing the research on the development of fungus which are under the close influence of surrounding environment and has created artworks using fungus as media.
Major exhibition
2020 "青年絵" Hua Art Museum, Shenzen
2019 Solo exhibition "末日栖居" Dimensions Art Centre, Chongqing
2019 "復帰芸術祭", Chongqing
2019 "之江国際青年芸術ウィーク", Hangzhou
2019 "無効兑换" CAA Art Museum,  Fosun Foundation
2018 "設計与思維" The Hong Kong University of Science and Technology, Hong Kong
2017 "Opening performance at Chinese Pavillion at Venice Biennale" animation producer, Italy
2017 "無界動生", Sanshang Art Center, Hangzhou
2016 "WORKING OUT -WORKING IN" Beijing Danish Culture Centre, Beijing
Chen Jian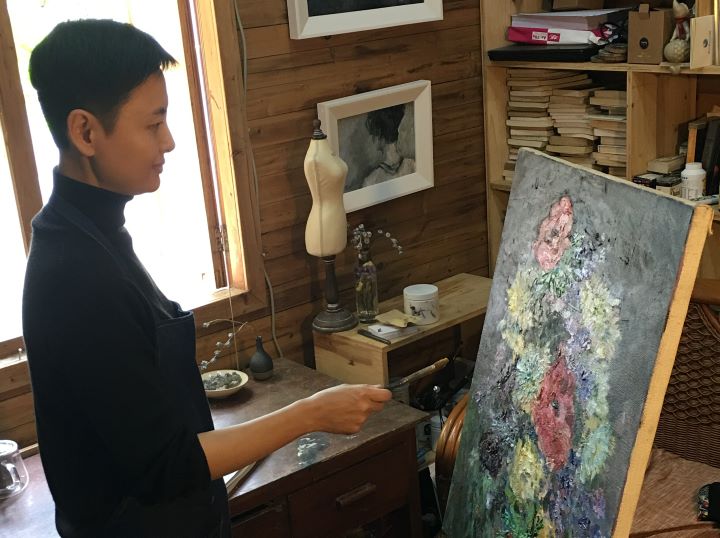 Born in 1976. Graduated from Fujian Normal University.
Solo exhibitions
August 2019「三喜采薬図」NITE SPACE空間(Shanghai )
June 2019「雲図」脸界芸術空間(Xiamen)
September 2017「未来変奏曲」発.生記(Shanghai )
February 2015「万物静默」紙の時代書店(Xiamen)
November 2014「万物静默」旧雨今来軒画廊(Xiamen)
Fractal Island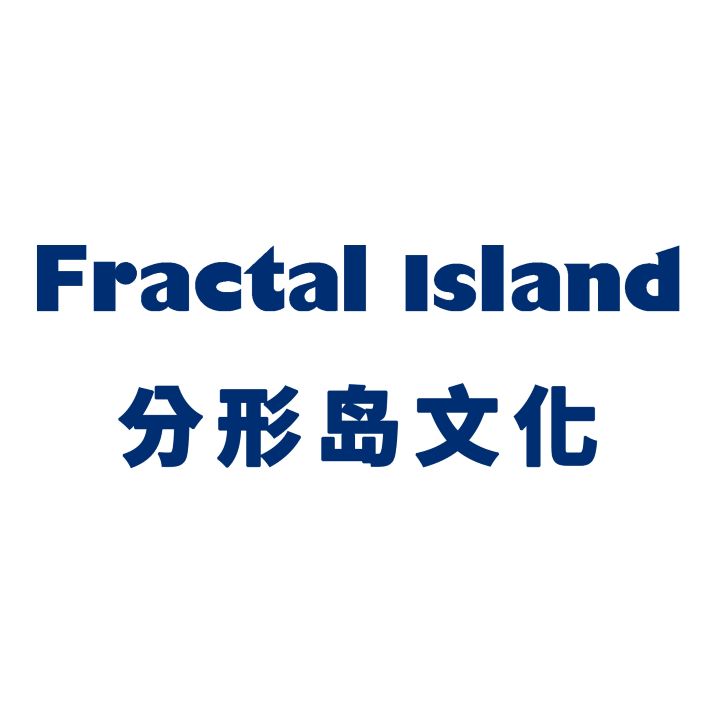 Fractal Island focuses on "regional culture" and pursues to "search for knowledge, seek for beauty and admire life".  In 2019, a community program called "Urban rebirth of traditional technology" was short-listed for the project library of "art and community" under the Macau Urban University Forum. We are planning a new exhibition for 2020 in response to a theme "the joy of urban development".
Lin Xiudan (Pianist / music educator)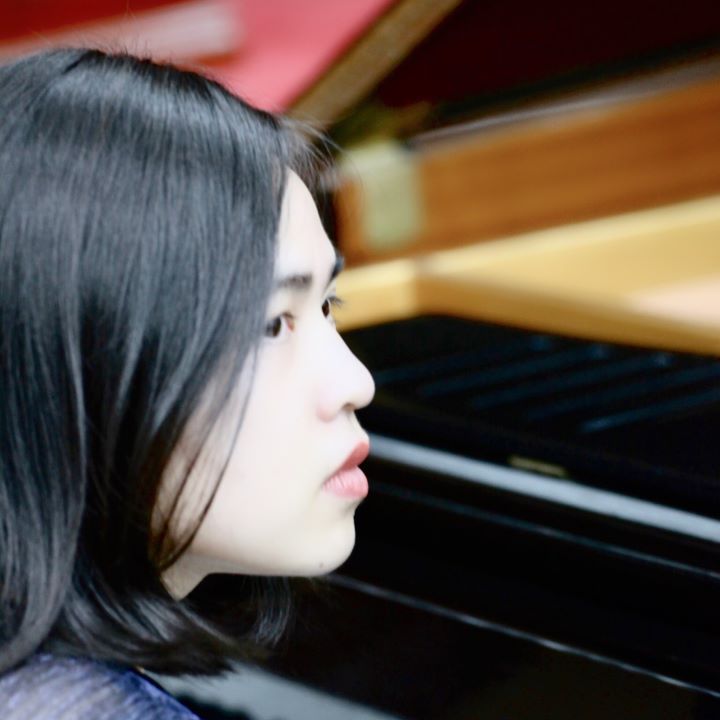 Lin has performend a series of live performance acts withouth supporting musicians in China, America Canada and Portugal. She is interested in the influence of musical education on the development of children's mind as well as comparison of the art education system in China and abroad. She advocates for students to engage with society through music and art, understand cultural diversity and develop their own imagination and creativity.