The population of Echigo-Tsumari is ageing and old people spend the last years of their lives in the villages. The ageing is one of the social challenges that is common to Hong Kong and other cities across the globe. In this exhibition, Lsub wishes to share the approaches and wisdoms of dealing with solitary and ageing through installation and the series of workshop conducted in Hong Kong. Lsub will bring in "feeling of being at home" in order to transform Hong Kong House into "a space for calming your mind" through installation, works of voice and interactive events with artists themselves.
As the pandemic of COVID-19 started when Lsub was preparing for this art program, they felt more than before the need for action and deeds to make them calm and forget their concerns. In "初出城留別" by a poet of Tang Dynasty, Bai Juyi, a sentence goes "I have no hometown in the first place. Where I feel peaceful is the place I would return to." Lsub hopes that visitors to Hong Kong House will stop by, find out something and depart again in search for a place where they feel calm and peaceful.
Spatial design by Mono Tung
Artist profile: L sub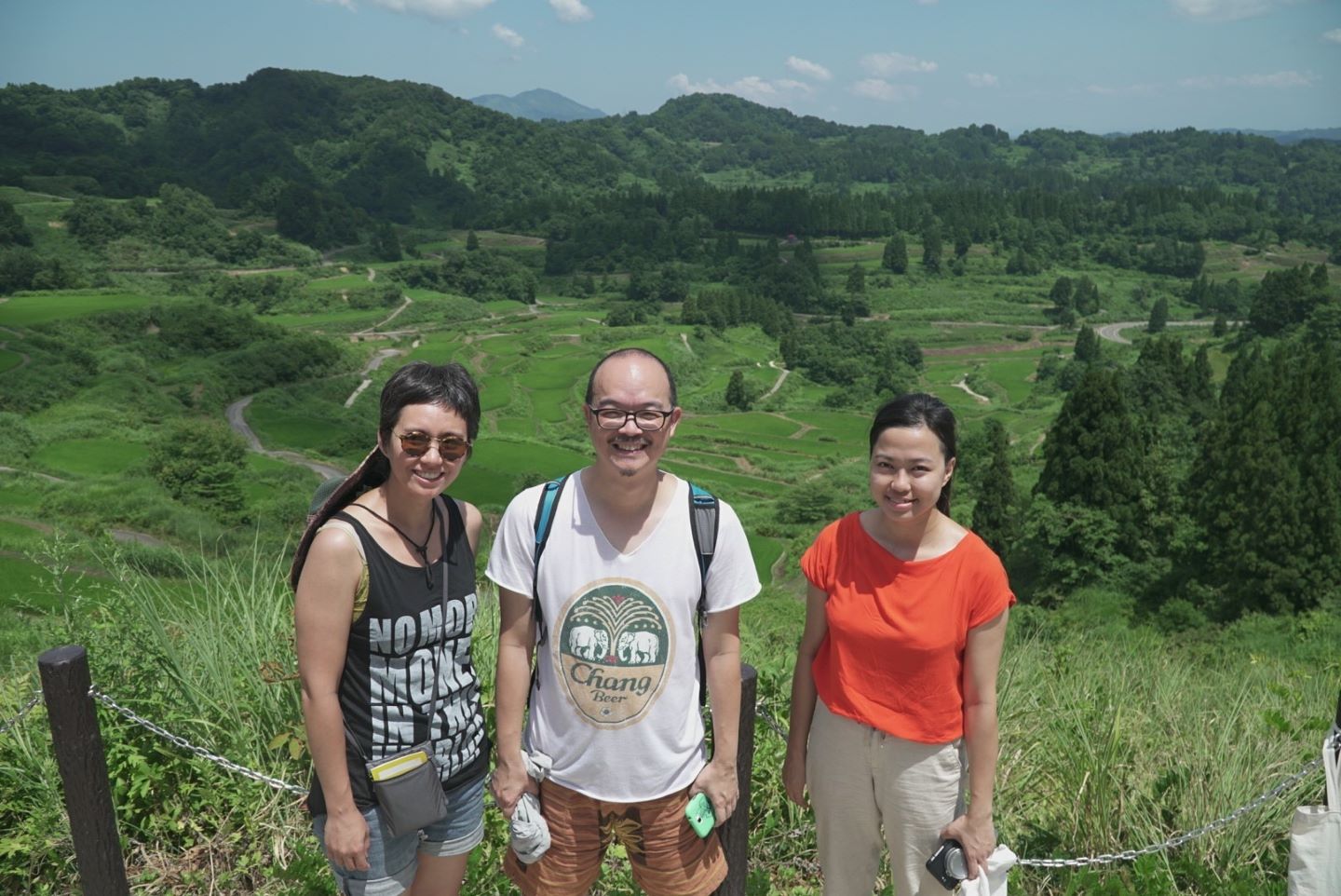 Yim Sui Fong (嚴瑞芳), Wendy Wo (胡敏儀), Pak Sheung Chuen (白雙全), Lai Ka Yi (黎家怡)
L sub is an artist collective formed in 2012. The two axes of the letter "L" represent the group's creative belief. The vertical axis represents spiritual relationships connecting with the higher being, while the horizontal axis symbolises relationship with other human beings and the environment around us. The vertical and horizontal axes together form "L", when L revolves, it forms      a cone that represents a spiritually-oriented art community. This conical space is called L Museum. L sub is a group of believers who safeguard the "L" creative belief.
With a mission of making various idiosyncratic ideas alive in the community and liberating the imaginations of the world, the group has presented their projects in different parts of the world, including L(Hong Kong, 2012),SuperMarkham(Toronto, 2013), Heaven's Corners(Shenzhen, New York, 2014), [ ](Beijing, 2014), The Northeast "Photography of Disappearance" Tour(Hong Kong, Fukushima, Taipei, 2014), HACK(Hong Kong, 2015) and Jinhetao Quartet(Nanjing, 2016).