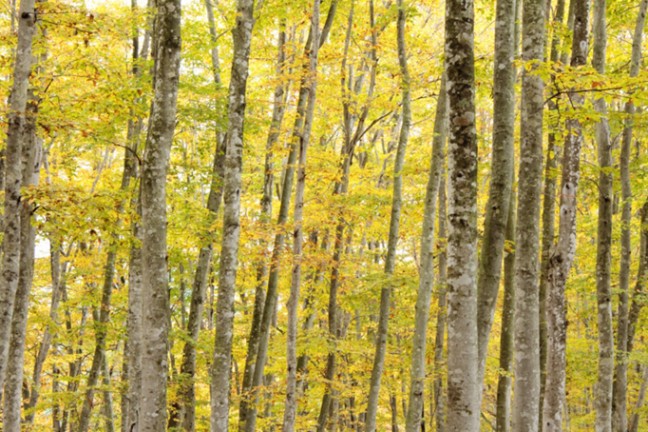 Summary
The exhibition first shown in autumn-winter in 2017 returns to the museum again. The exhibition features beech tree forest in Matsunoyama sharing the secrets of beech tree in four seasons through showing the life in Satoyama and the distinctive eco-system in the snow country. Visitors are welcomed by an amazing bird-view movie of bijinbayashi taken by drone and invited to follow questions and stories such as "who gave the name "bijinbayashi" to the beech forest?", "is there a hidden underground tunnel in the beech tree forest?", and "is it true that the beech trees in the bijinbayashi are getting weak?" The exhibition encourages you to participate and engage with stories of the distinctive beech tree forest in the region.
---
Related events
Looking for living creatures in Satoyama
Date
Click ≫here for details.
Time
13:00 – 14:30
Price
Adult JPY500 / Child age between 7 and 18 JPY300
Free for child before school age and friend of the museum
※ Admission is required separately.
Booking is required
Max. 20
---
Bird watching for children
Date
Click ≫here for details.
Time
8:00 –
Price
Free
Booking is not required.
---
Regular bird watching
日程
Click ≫here for details.
Time
6:00 –
Price
Free
Booking is not required
---
Kindergarten at beech tree forest
| | |
| --- | --- |
| Date | Click ≫here for details. |
| Time | 10:00 – 12:00 |
| Price | JPY1000 per group (including admission) |
| Booking is required | Max 15 |