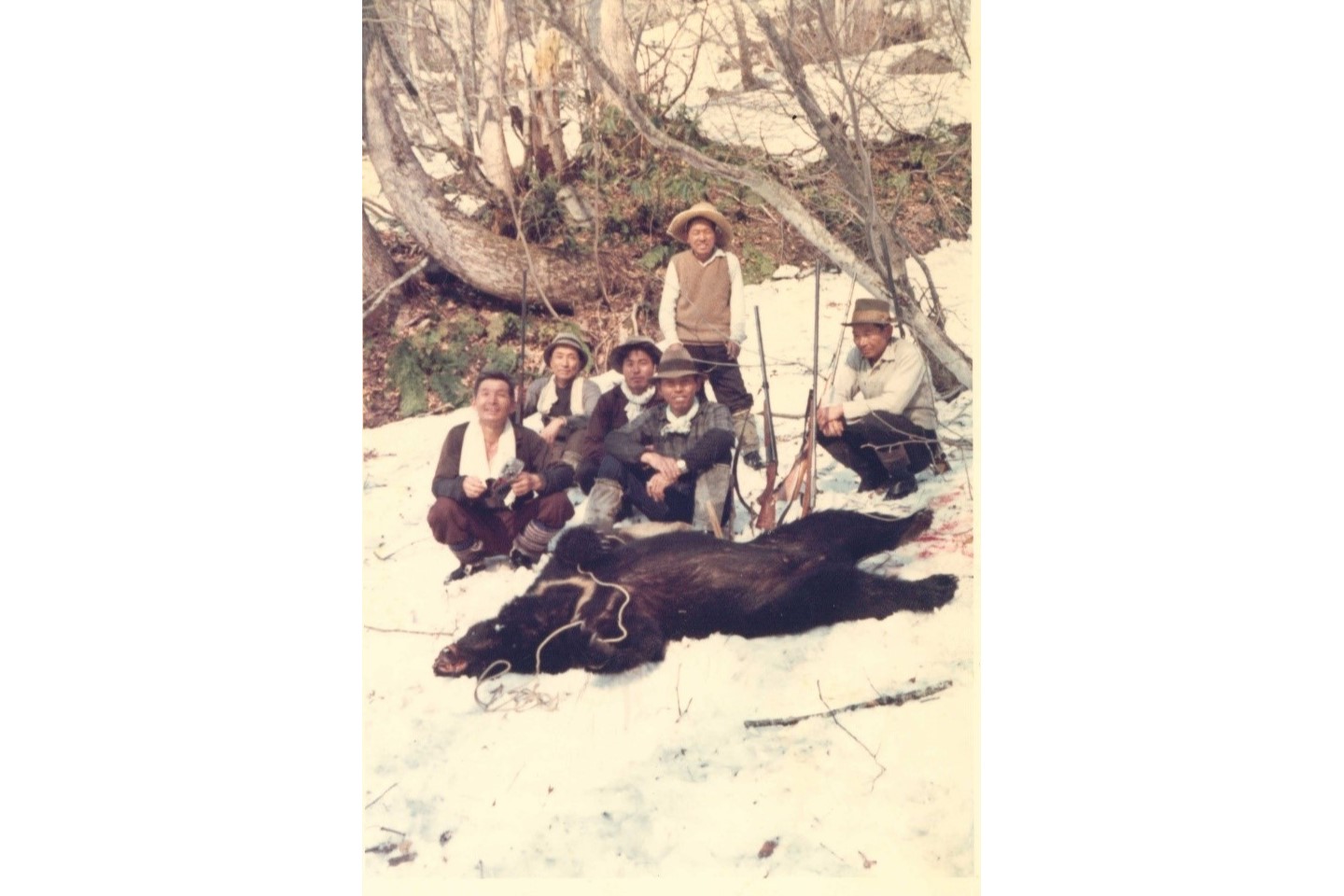 Summary
Katakuri House is pleased to run a special exhibition, "Matagi in Akiyamago".
Akiyamago is an unexplored region located on the border of Nagano and Niigata prefectures. Surrounded by Naeba mountain (2145m) and Torikabuto mountain (2038m), the region is covered by a thick blanket of snow, as high as two meters for about half of the year. 
In Akiyamago, a distinctive culture has been nurtured by Matagi, a group of hunters, since the Edo Period. They respect traditional rituals and manners and run group hunting of bears. Matagi worships the spirit of mountains, has strong faith in mountains. Their culture represented by the way they live with nature remains strong here in Akiyamago region. 
This special exhibition features the history of Matagi. Curated by Hara Rintaro, the participating artists in ETAT, the exhibition presents folklore materials from the artist's perspective.
"Matagi in Akiyamago"
Venue: Katakuri House
Admission: free
Duration: Sat 23 October – Sun 28 November 2021
Director: Kitagawa Fram
Curator: Hara Rintaro
Opening hours: 10:00~17:00 (Guests staying at Katakuri House can see the exhibition during their stay)
Closed on Mondays and Tuesdays
Organiser: NPO Echigo-Tsumari Satoyama Collaborative Organisation
Co-organisers: Tsunan-town, Tsunan Chiiki Okoshi Kyoryokutai
Participating artist
Hara Rintaro