11:50 Lunch at the former elementary school in the unexplored Akiyamago (booking essential)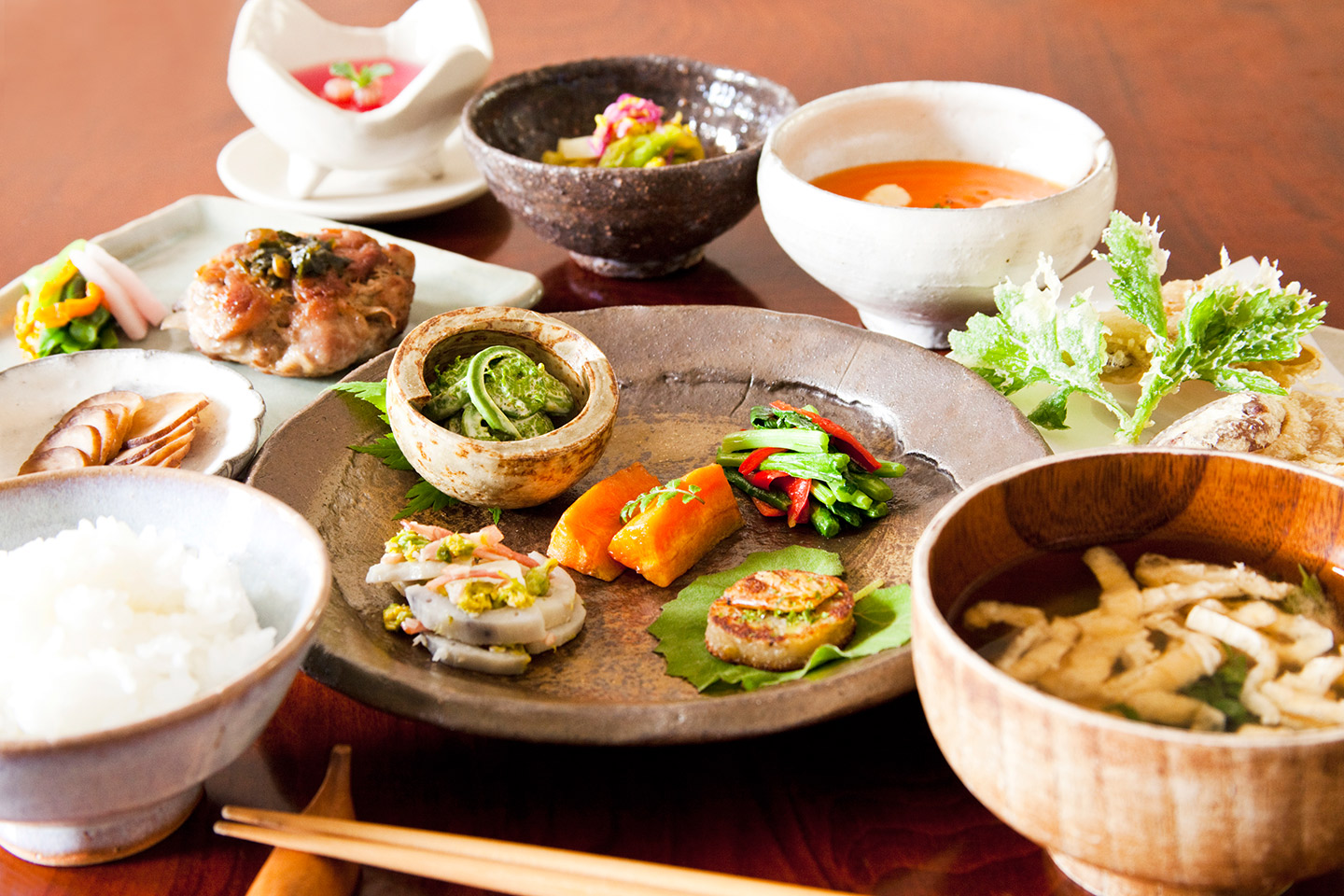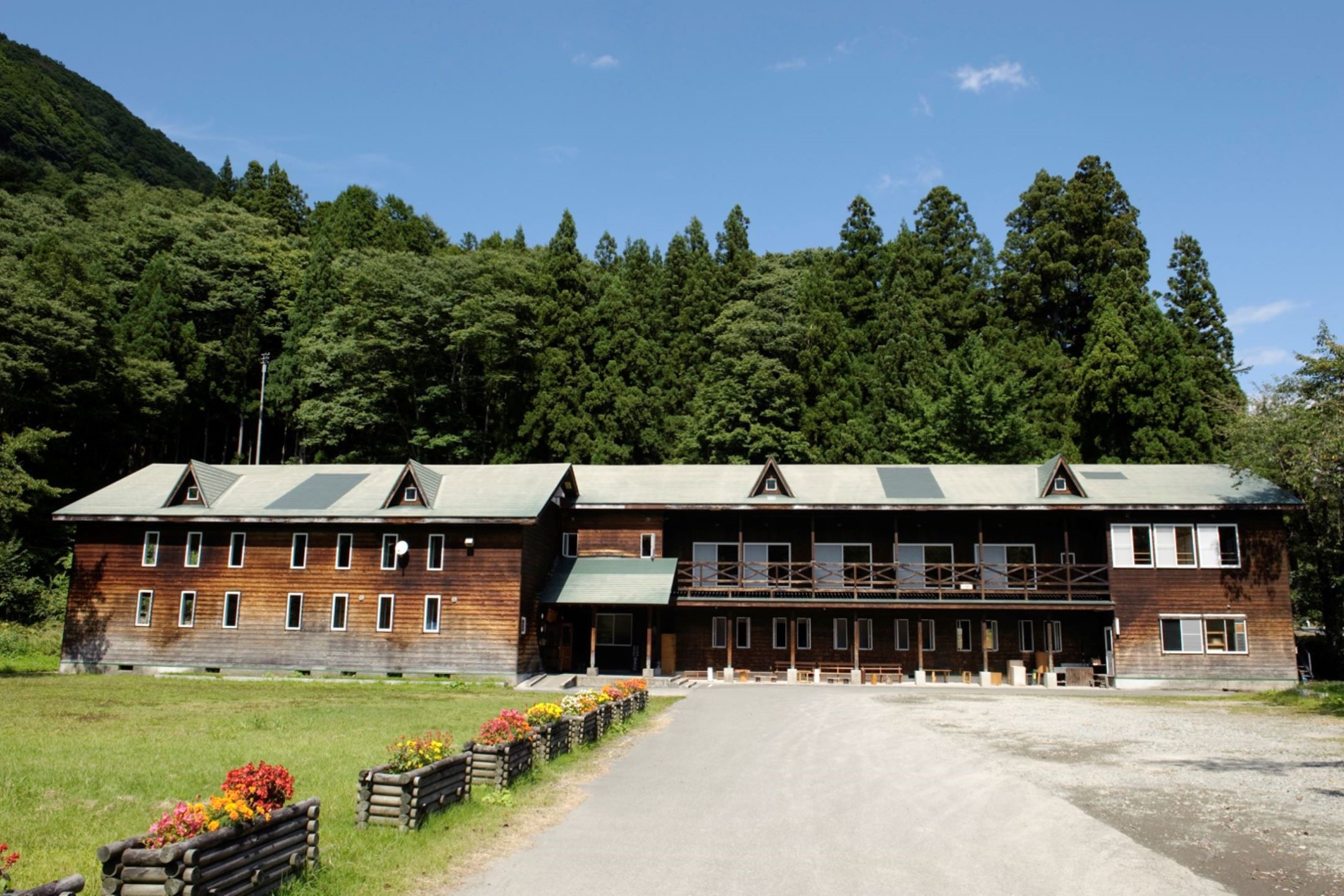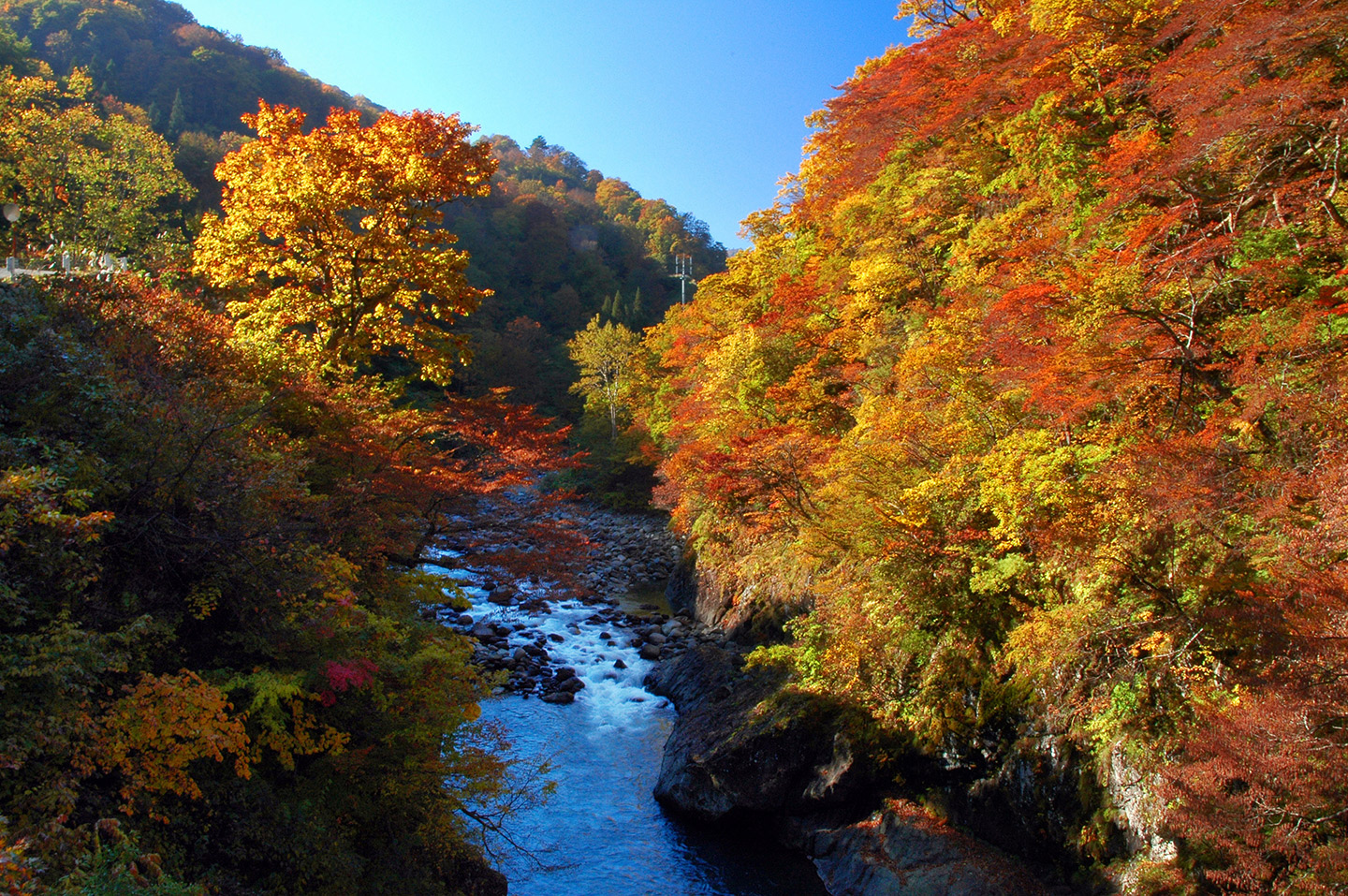 Katakuri House / Mitama Park
Akiyamago, one of the best 100 unexplored regions of Japan, still restors Matagi culture. It is located in Tsunan-town, the place known for the heaviest snow fall in Japan, which was even exempted from compulsory education during the peak of winter. Local people set up a terakoya (a private elementary school) which became a local elementary school and then Katakuri House. Enjoy the very special lunch at Katakuri House as you admire autumn leaves and walk to Mitama Park after lunch.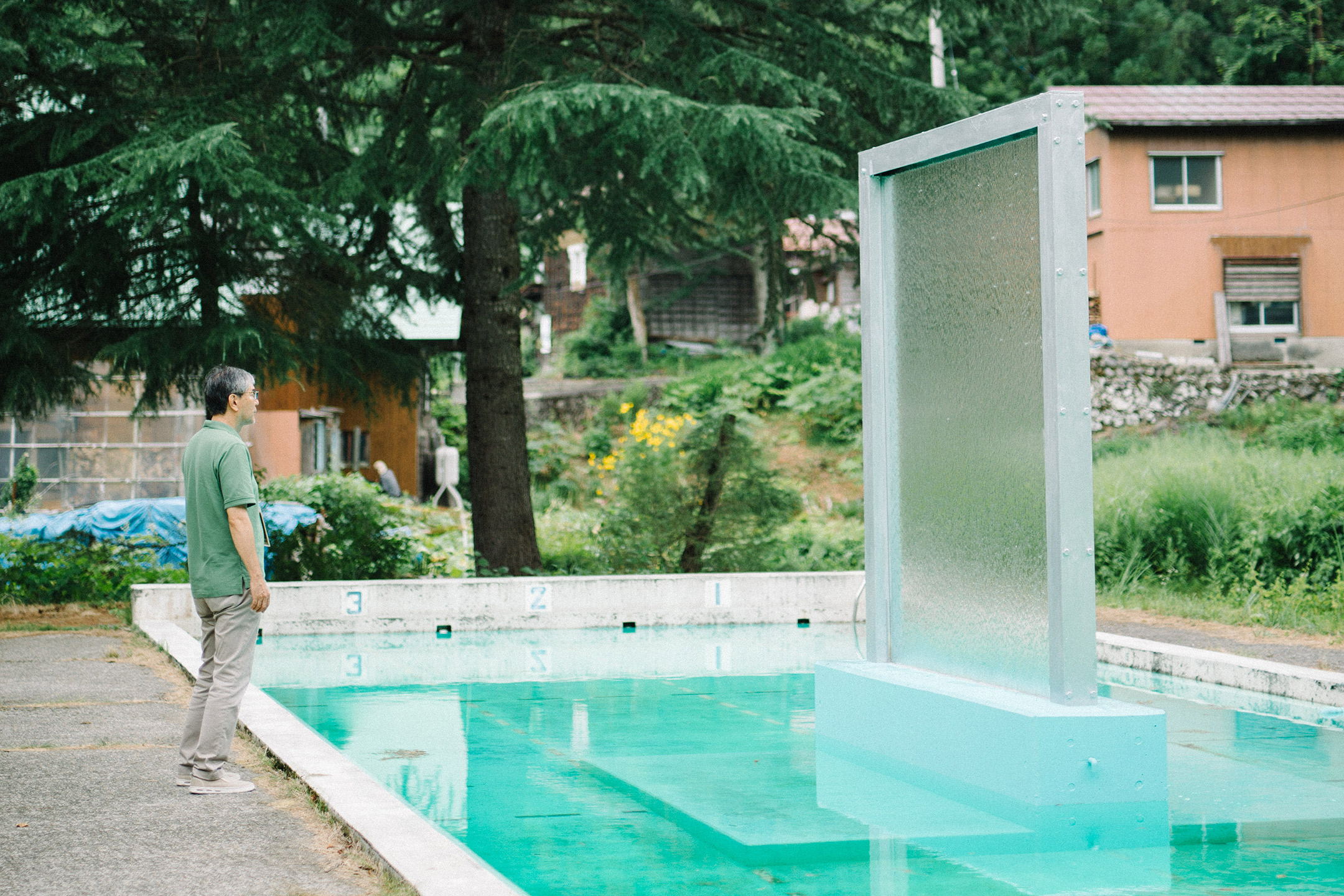 "Melting Wall" by HONNMA Jun (2003)
The artwork installed in the swimming pool left in the sports field of Katakuri House. Lights and landscaped reflected onto the water flutter as one look at the surface of the water from the swimming pool. The artist attempted to recreate the waving landscape which local students of the school might have seen in the past by running water on the glass wall. The artwork takes water from the source in the mountain and pumps up using the water pressure brought in by the height difference. Once there was an accident of running water stopped - which was caused by locals using more water than usual when families and relatives returned for reunion during obon season - which made us realise of the distinctive connection of the artwork to the site.