13:50 Visit artworks outdoor
"Boys with Red Loincloths Returned" by Sekine Tetsuo
40 boys wearing red loincloths stand at the entrance to the village along Shibumigawa river as if they welcome visitors. Local people put colourful jumpers and beanies on them in winter which have become a unique sight of winter.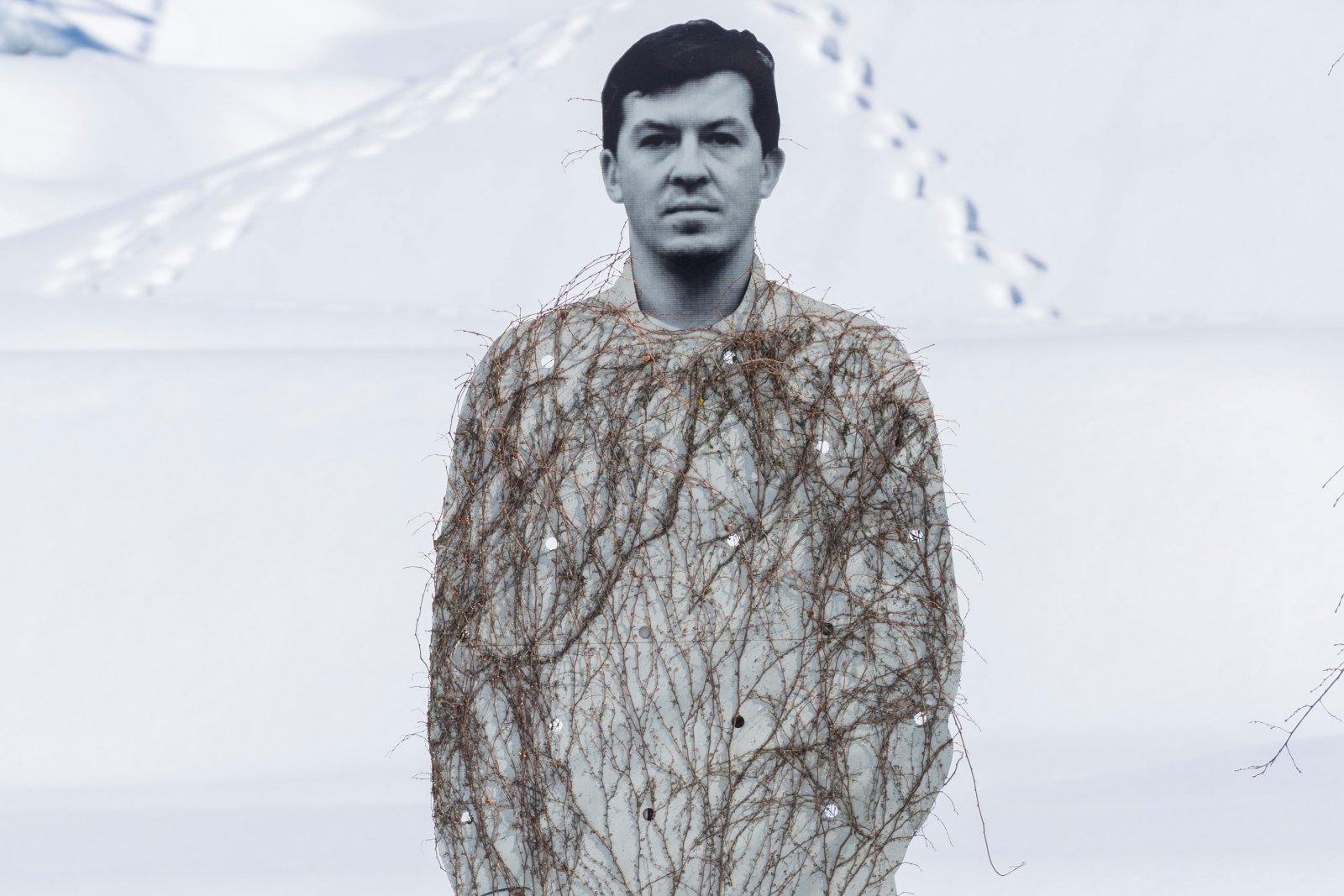 "The human re-entering nature" by Thomas Elder
The object with a projection of the artist himself which is covered by ivy in summer is now under the snow in winter. This is an artwork that you may easily pass without noticing unless you pay a careful attention to so search for "Matsuo Soba", a local soba noodle shop adjecent to the artwork.