12:00 A perfect lunch stop over.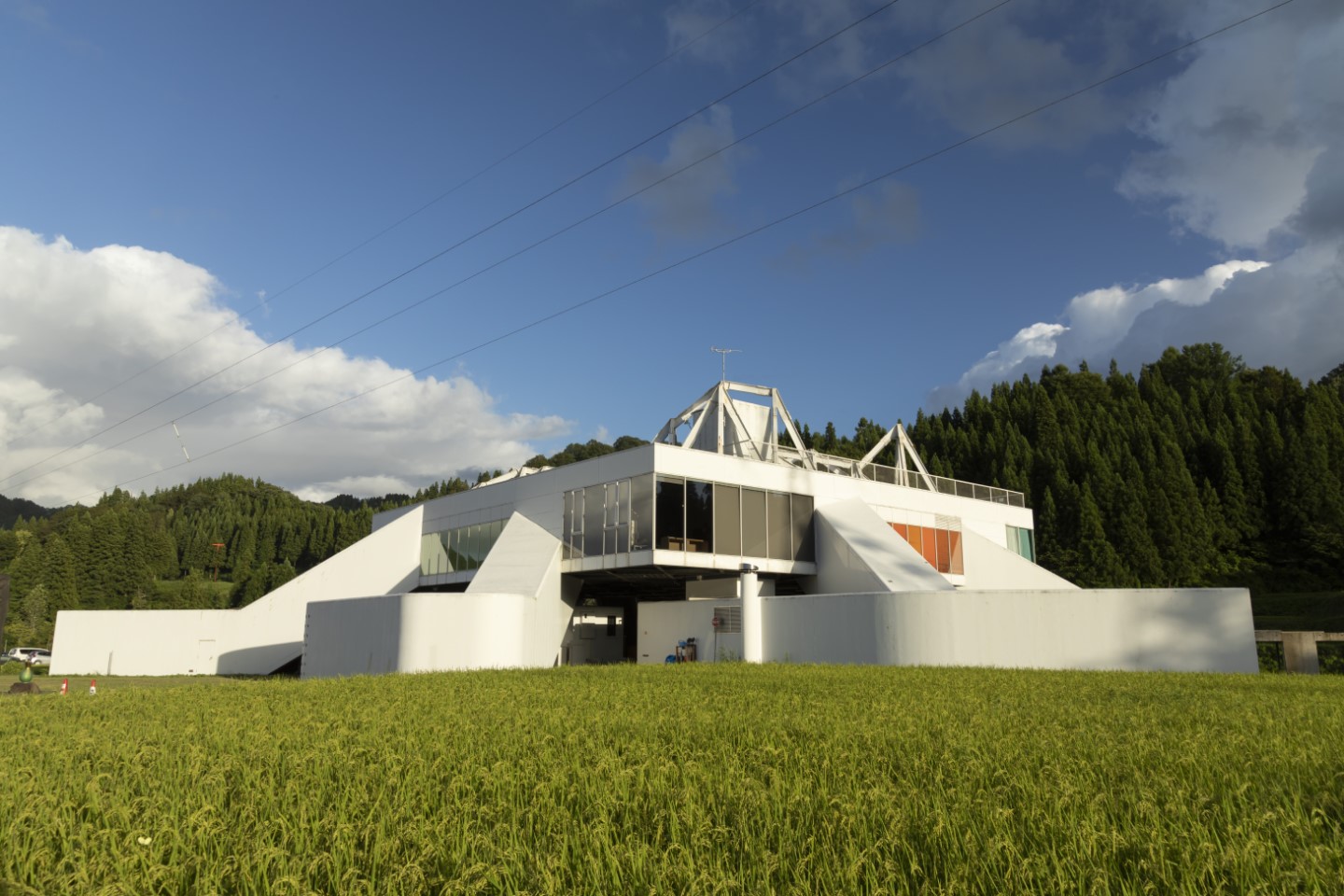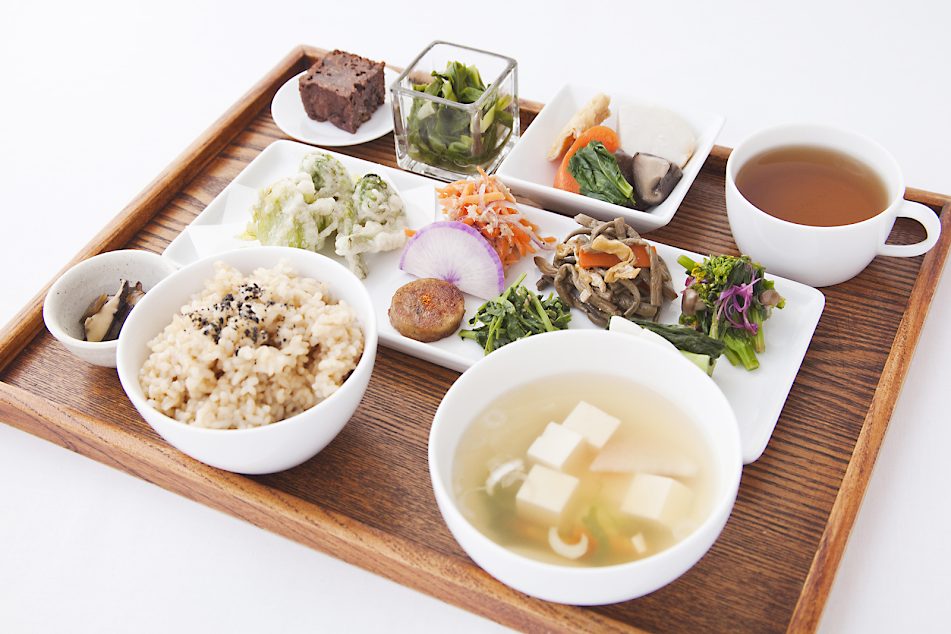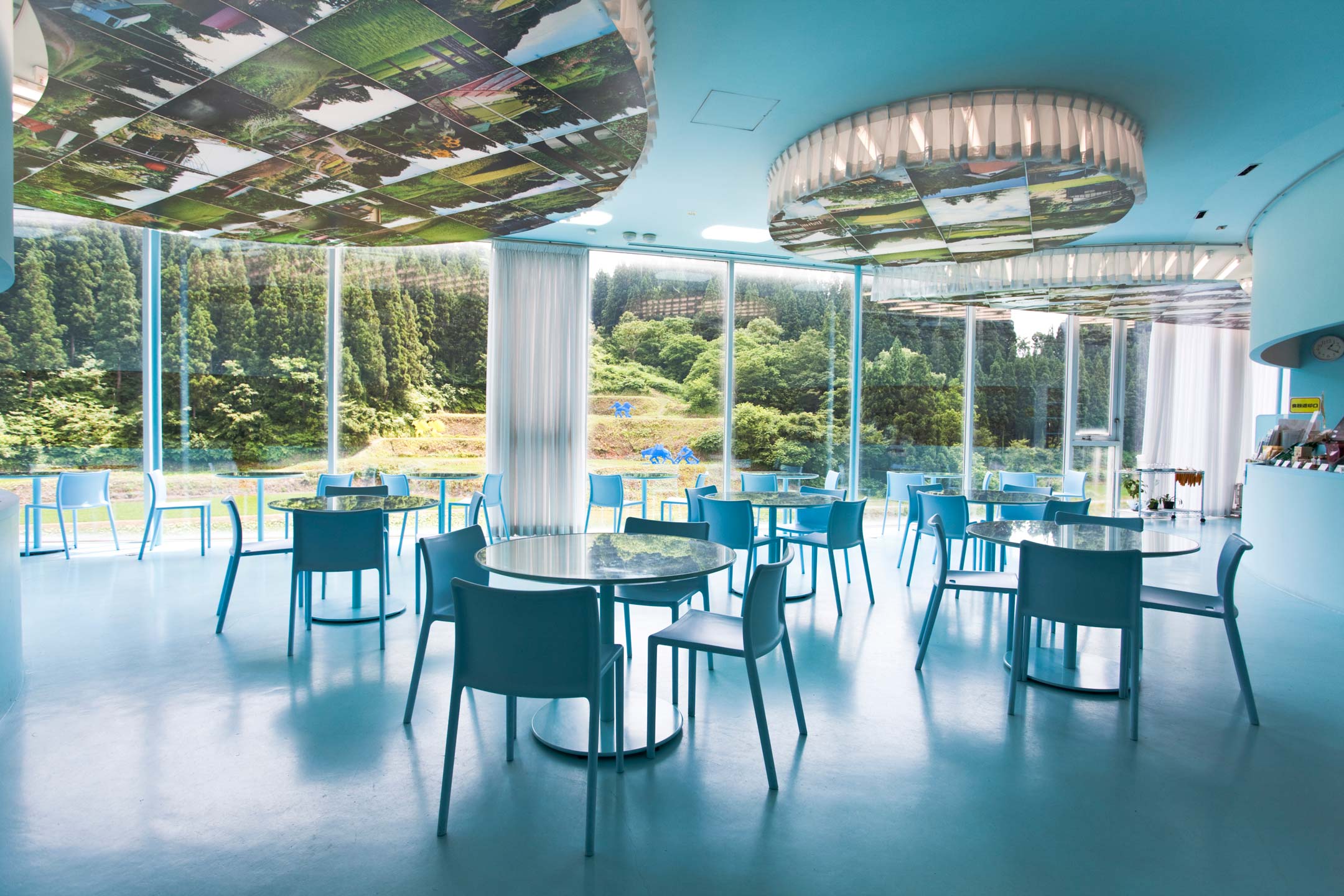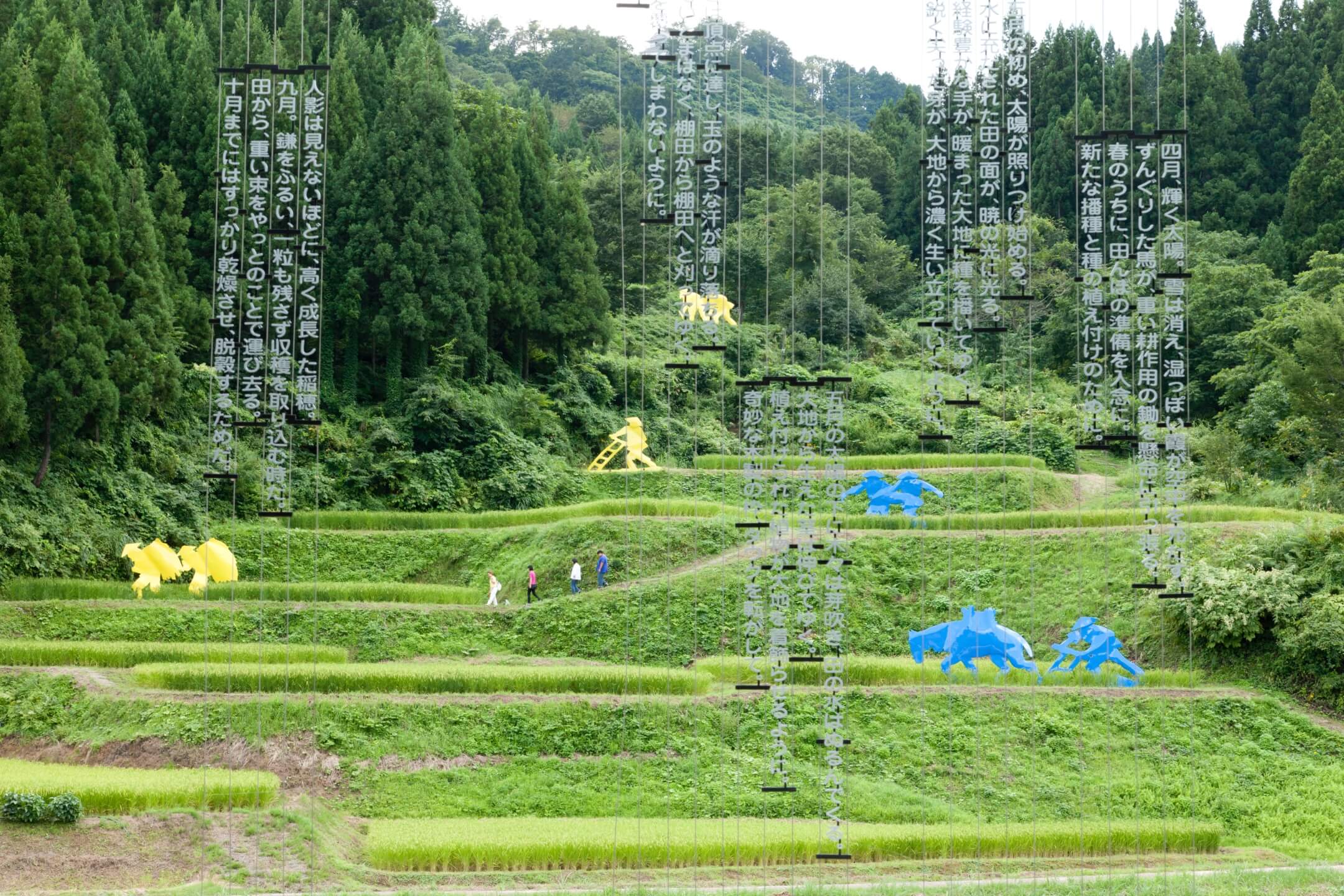 "Matsudai Nohbutai" by MVRDV
An architectural work designed by Dutch architect practice, MVRDV. You can also visit approximaltey 30 artworks outdoor scattered around Satoyama close to Matsudao Nohbutai and special exhibitions inside the building. It is currently under the renovation and will open to the public in mid July 2021. Echigo-Matsudai Satoyama Shokudo remains open and "as much as you like" buffet style lunch featuring some 20 dishes local ingridients on Sat, Sun and public holidays.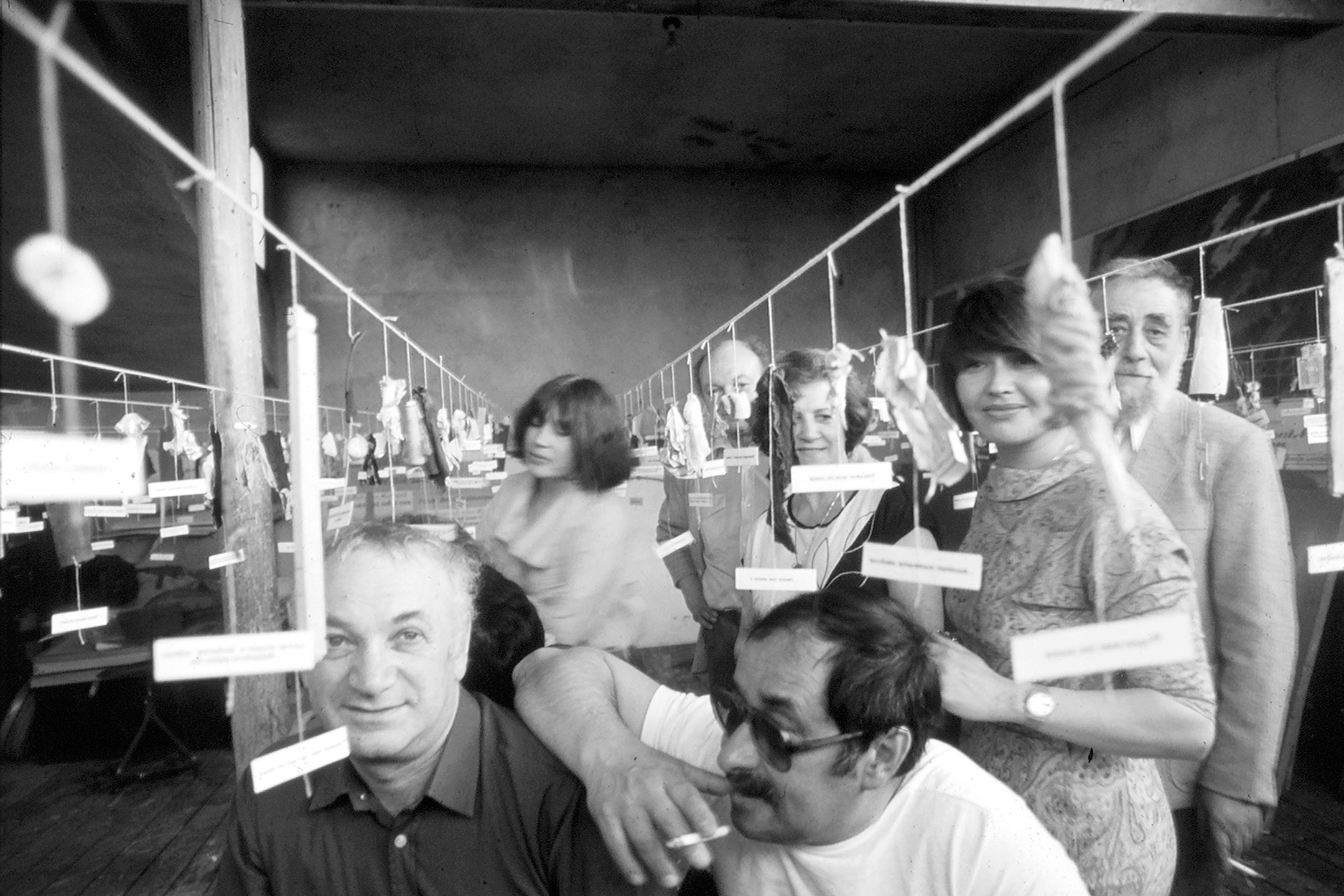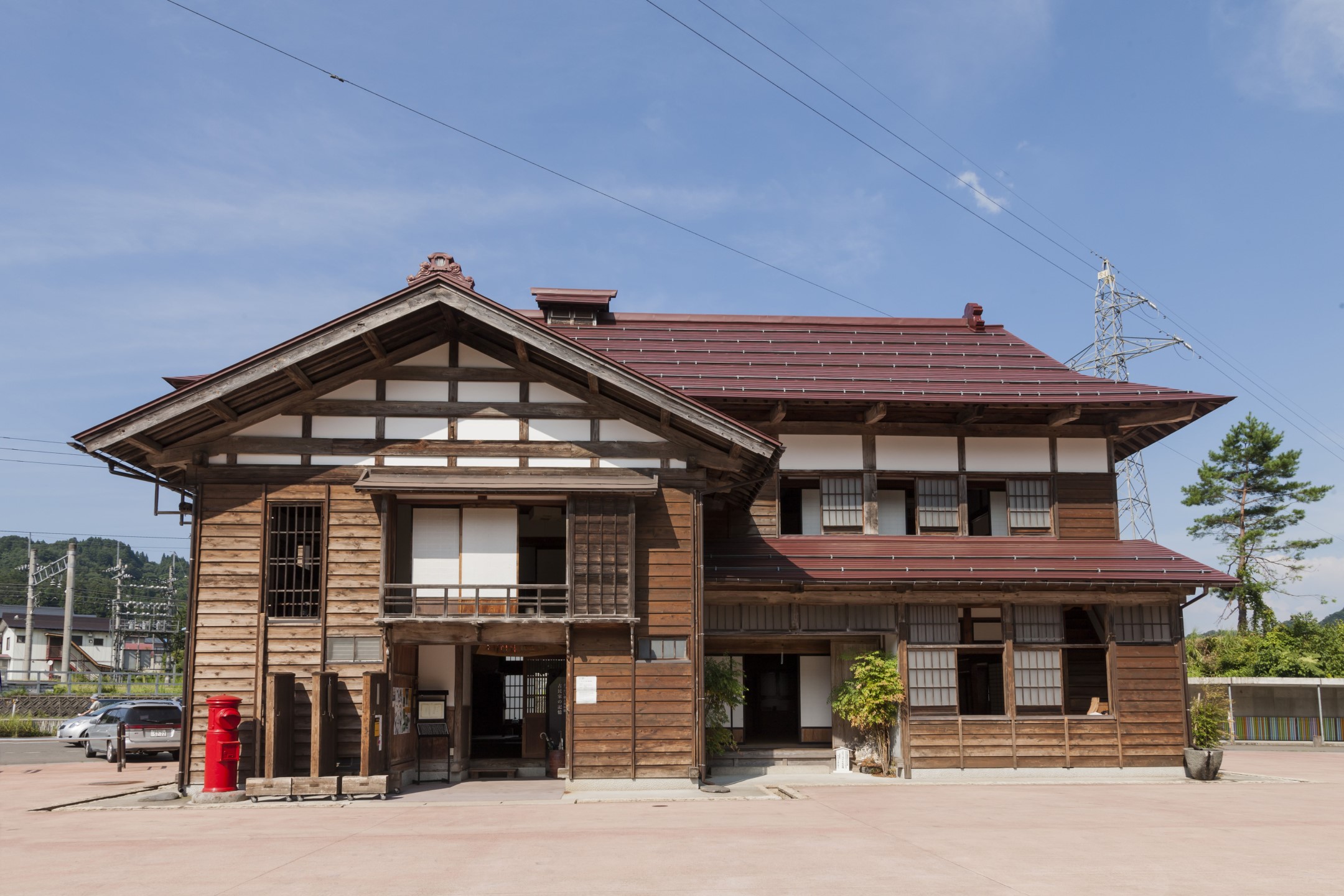 【ETAT2021 Pre-exhibition】A special exhibition, "16 Ropes" by Ilya and Emilia Kabakov @ Matsudai History Museum
A special pre-exhibition "16 Ropes" by Ilya and Emilia Kabakov who will be presenting new artworks during ETAT2021, has been launched at Matsudai History Museum this spring. The exhibition will be re-staged at Echigo-Tsumari Satoyama Museum of Contemporary Art, KINARE in summer. (20-30 min)