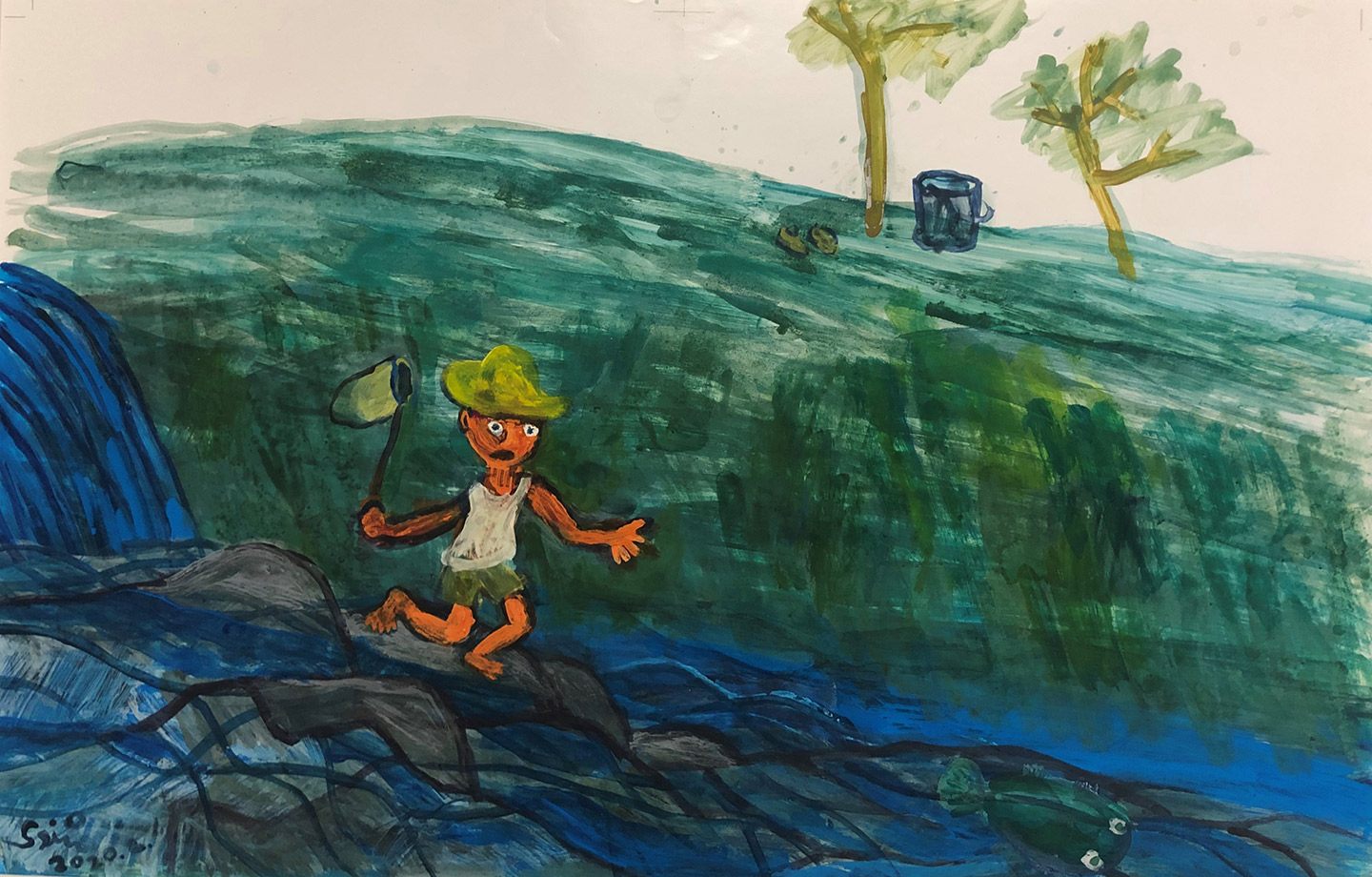 Summary
An exhibition and sales of works by TASHIMA Seizo
The special exhibition in autumn at KINARE presents works by TASHIMA Seizo, the artist featured at Museum of Picture Book Art.
The exhibition brings diverse range of works ranging from rare artworks to newly created drawings for the show. In addition, it also highlights the history and future prospect of the Museum of Picture Book Art which celebrated 10-year anniversary last year. The exhibition gives visitors a chance to experience artworks of Tashima from various perspectives.
≫ Click here to visit the official website of Museum of Picture Book Art
※ Cover photo: "Captured" by Tashima Seizo
---
"Inbetween picturebook and art" - the artist talk and autograph session
Join us to the artist talk by TASHIMA Seizo, "inbetween picturebook and art", followed by an autograph session. 
【Date & time】14:00-15:00 on Saturday 19 September 2020 followed by the autograph session
【Venue】KINARE (please come to the reception on the ground floor)【Maximum capacity】30 / booking required
【How to make booking】WEB /Phone (025-761-7767 ) Echigo-Tsumari Art Field Information Centre. Booking should be made by Friday 18 September 2020
【Price】Adult JPY500, Free for child ※ Admission to the museum is required separately ※ Free for member of Toperatoto Club 
Artist profile
TASHIMA Seizo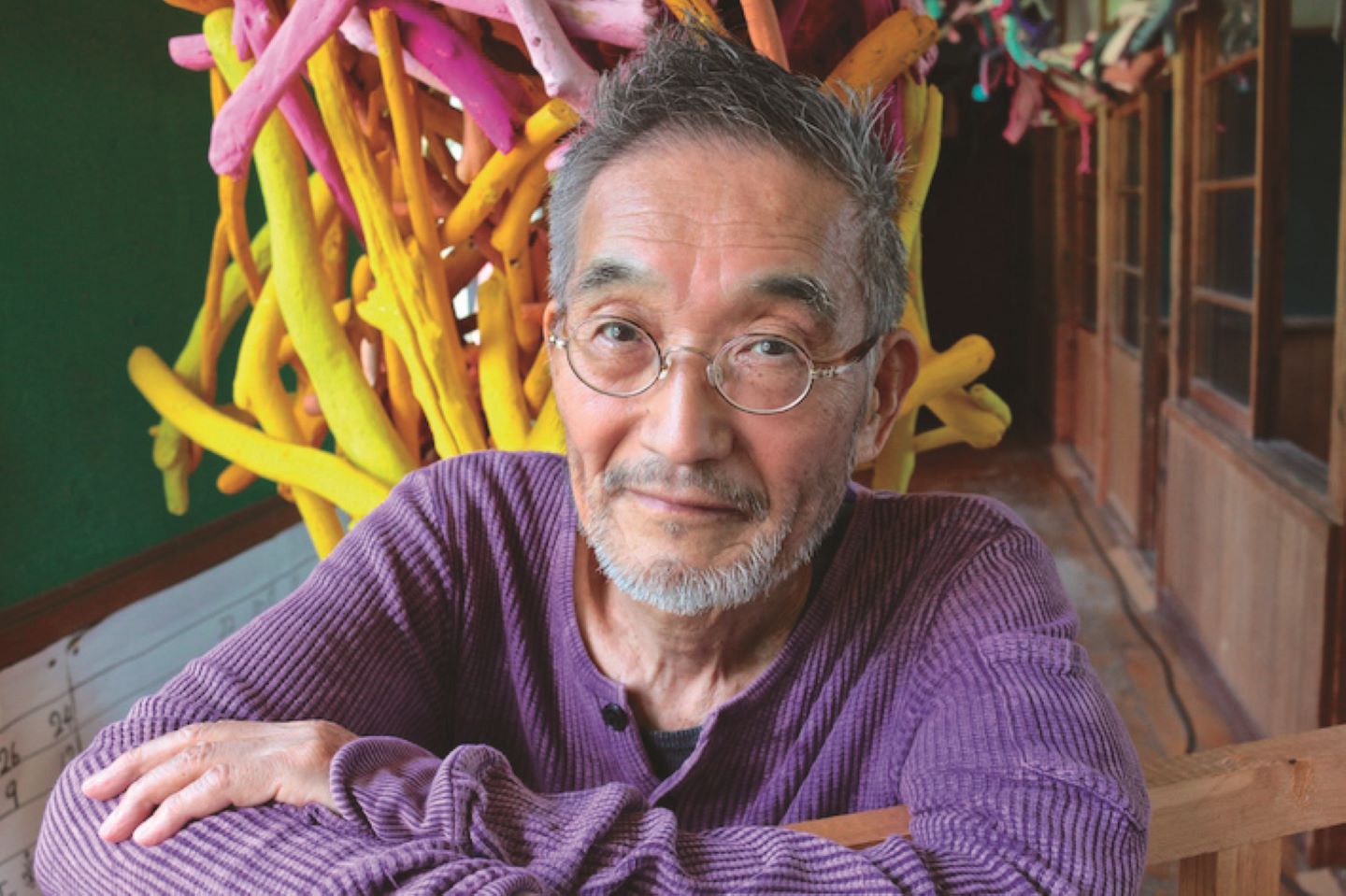 Born in Sakai, Osaka as an identical twins with a brother, Seihiko in 1940. Spent his childhood from 6-year-old to 19-year-old in Kochi prefecture surrounded by nature (6-year-old to 11-year-old in Yoshihara village (current Haruno-machi) and 11-year-old to 19-year-old at Asakura, Kochi). He recalls the experience of catching fish in the streams and describes the feeling of wiggling fish in hands as the fundamental root to his creation. He created hand-print picturebook "Shibaten" after graduating from design department of Tama Art University. He moved to Hinode-village (current Hinode-cho) in Nishi-tama in Tokyo in 1969 and continued his creative activities as he lived with goats and bantams and grew his vegetables. He discovered a new holizon when he was exploring new style of drawing and found the photo of the Nazcas Lines. He published "Hora Ishikkoro ga Ochitayo Ne Wasureyouyo (Look a pebble is dropped. Let's not worry about it)", a picturebook with drawings in rather unique style in comparison to conventional picturebooks.
In 1989 he learnt that the last beautiful valley in Hinode-cho was a candidate site for the second large landfill site. He and his wife decided to campaing against the plan. He was strongly inspired by plants and small living creatures in the forest when he continued the campaign movement in the forest. He was dignorged with stomach cancer and underwent an operation to take out two third of the stomach. He then moved to Izukogen (Ito-city, Shizuoka) for relocation therapy in 1997. When he was walking in the wood after the operation, he felt he was called by Neolitsea and stopped. He collected nuts from the Neolitsea tree and created and published a picturebook called "Gao". Since then he has been constantly creating artworks using nuts and drif wood.
photo by AKIMOTO Shigeru
Permanent collections
Gerda Steiner & Jorg Lenzlinger
, 
Leandro Erlich
, 
Carlos Garaicoa
, 
Elmgreen & Dragset
, 
Carsten Nicolai
, 
Koji Yamamoto
, 
Koichi Kurita
, 
Carsten Hollar
, 
Ryota Kuwakubo
, 
Takehiko Sanada
, 
Massimo Bartolini feat. Lorenzo Bini
Click 
≫here
 to visit the museum's official website.