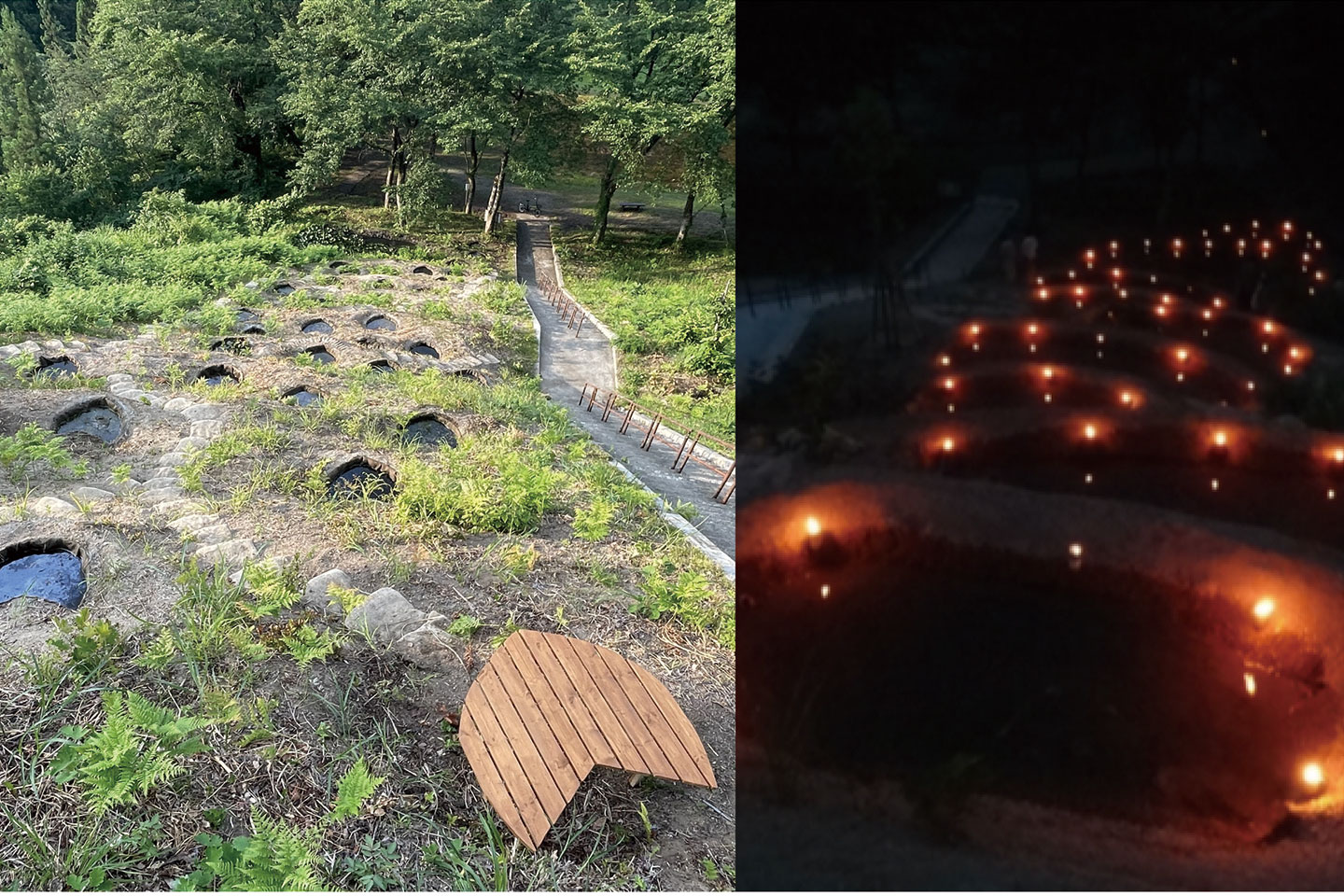 Summary
In conjunction with the "Echigo-Tsumari Echigo-Tsumari Art Triennale 2022," the "Tanokura D.I.Y. House iju"" project will be held in the village of Tanokura, Tokamachi City. This project is envisioned as "a house where the villagers will tell visitors about the charms of Tanokura.
3rd Event / Tanada Evening: Fox Road Trip (reservation required)
[Contents] We will walk to Tanokura Park with the lanterns we made in the WS in hand.
[Date] 2022/7/30(Sat.) 17:30~.
[Schedule] WS to make lanterns → Move to Tanokura Park → Appreciation of rice terraces
[Venue] "Tanokura D.I.Y. House iju" (1380 Tanokura, Tokamachi-shi, Niigata 942-1533)
*If you are coming by car, please use the parking lots listed on the iju website.
[Admission fee] 300 yen or ETAT Passport (please present on the day of the event).
No fee is required to participate in the event itself.
[Contact] Ishimatsu Laboratory, Nagoya Institute of Technology
Address : BLD.4 / 3F, Gokisho-cho, Showa-ku, Nagoya 466-8555
TEL&FAX : 052-735-7597
mail: isilab.14.nitech@gmail.com
*Please be sure to stop by the "temperature check spot" on the day of your participation.
Pick-up service at the station is also available on request. Please contact us for details.
Please note that the program may be subject to change or cancellation due to weather conditions or other reasons. Please understand this in advance.