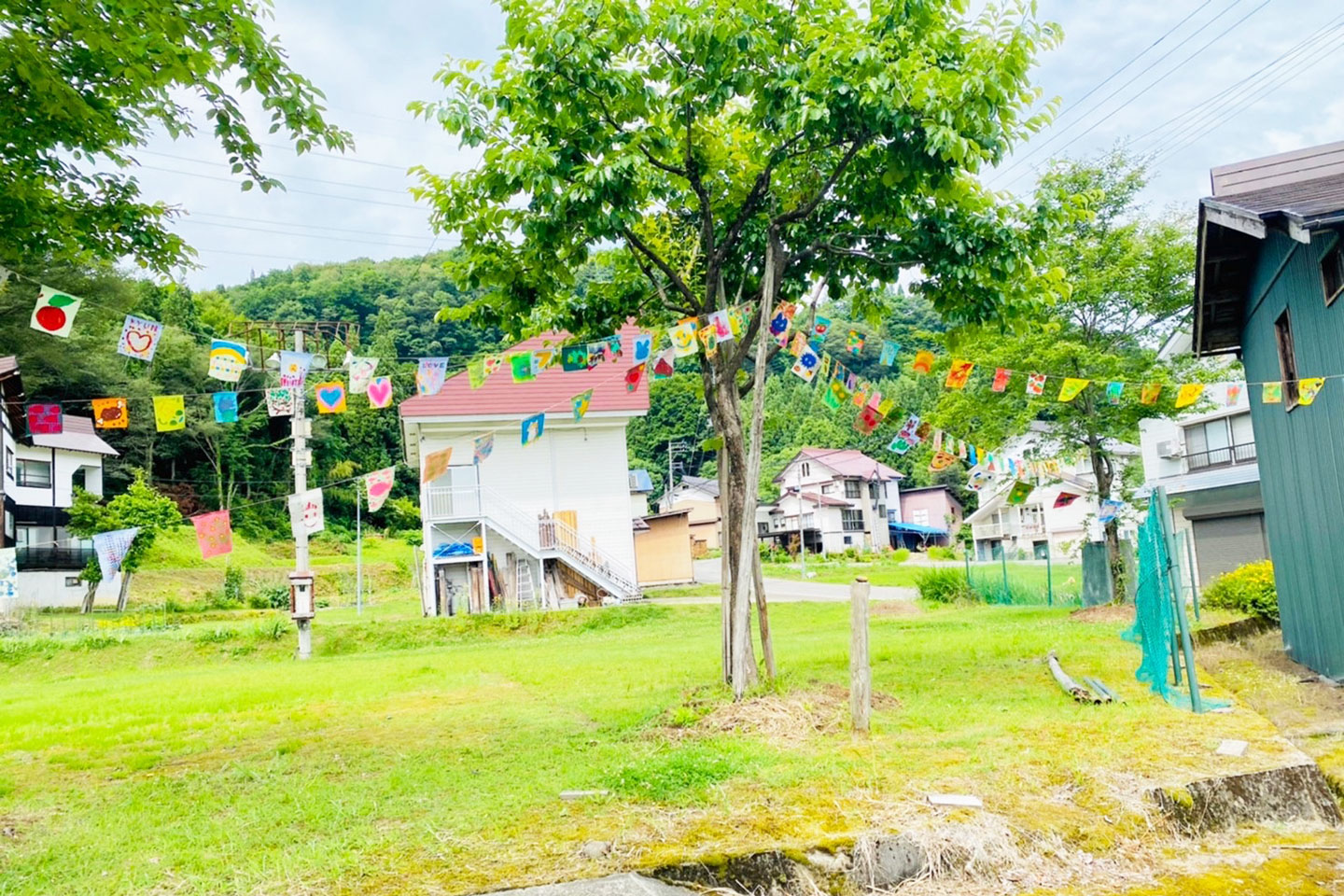 Summary
The "Revive Time – Kaki Tree Project" is a project to plant second-generation persimmon trees, which survived the atomic bombing of Nagasaki and have regenerated, with children around the world. This activity to experience peace and the importance of life has been ongoing since 1995.
In 2000, we participated in the 1st Echigo-Tsumari Art Triennial, and the following March 2001, we planted a "second generation A-bombed persimmon tree" at the Taihei Children's Square in Matsudai. This tree has grown large and healthy under the watchful eye of local residents.
In 2021, gift_ exhibited the "Revive Time – Kaki Tree Project" at the "Books, River and Town" art event held in the Fukagawa area of Tokyo. The "Kaki Tree Project" will be introduced at "Yamanoie Café & Dormitory," their base in Matsudai, where they practice a double-local way of life. A video dialogue with artist Tatsuo Miyajima, who launched the project, and the story told by the A-bombed persimmon tree will be on display. During the exhibition, the café will also offer a menu featuring persimmon. We hope that this summer, when the world is shaken, will be a place to feel and reconsider the importance of peace and life once again.
*The "Revive Time – Kaki Tree Project in Matsudai" (work no. D046) and Yamanoya are separate venues (about a 15-minute walk). (about 15 minutes walk) Please come and enjoy the exhibition together.