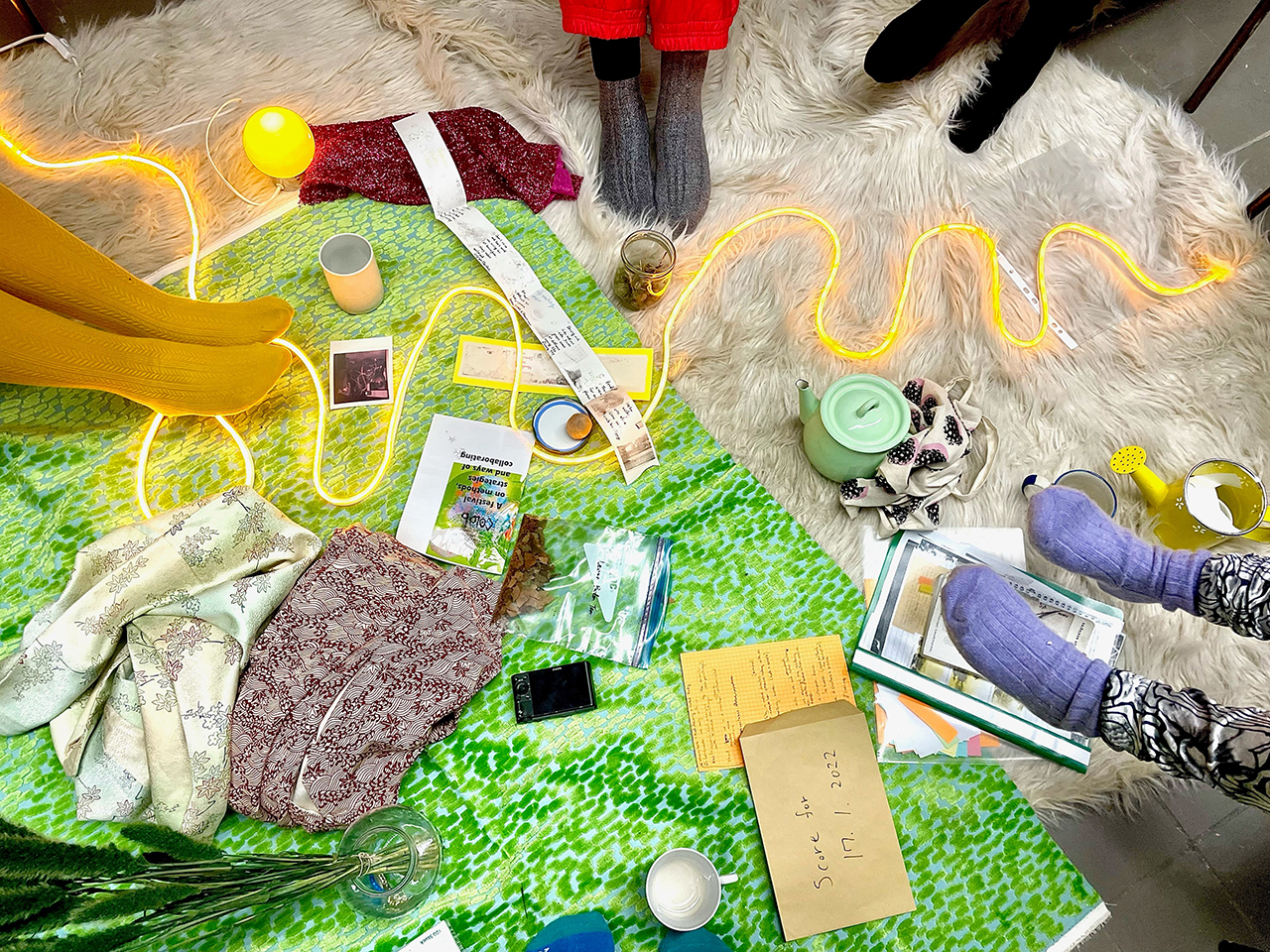 Summary
A participatory workshop and performance will be held to view misplaced mountains. Misguided Mountain" means "misguided mountain. Preconceived notions of mountains, unintentional mountain dances, and ecosystems that are still invisible to humans accumulate to create mountain ranges of misplaced mountains.
---
1) "Multispecies Dance Workshop"
How can we dance with non-human earth creatures? Based on Mapped's exploration of connections with many different species, a contemporary dance workshop will be held at the ElArenero Yumita Garden in Tokamachi City's Risetsu Chikasetsu General Center. Even those with no dance experience are welcome to participate.
Date: August 14 (Sat) 10:00-13:00,  August 15 (Sun) 15:00-17:00
Venue: Tokamachi City Rikyuki-Chikyoku General Center (4-281-3 Gejo, Tokamachi City, Niigata Prefecture)
Fee: Included in the admission fee (300 yen of ETAT Passport)
Capacity: 30 people first
Reservations: Not required (please come to the venue on the day of the event)
---
2) "Turn off the House Lights Map to the Nearest Place"
This audio dance piece explores the human idealized landscape and the ecology that surrounds it, using Mount Cotopaxi in the Andes Mountains of South America and Mount Fuji in Japan as themes. Through the interplay of images, memories, and visual landscapes, we discover the dance of the palm tree and the movement of the cherry tree.
Date: August 18 (Thu) , August 19 (Fri.) , August 20 (Sat),  September 10(Sat), September 11 (Sun.) / each time 16:00-17:00
Venue: Tokamachi City Rikyuki-Chikyoku General Center (4-281-3 Gejo, Tokamachi City, Niigata Prefecture)
Fee: Included in the admission fee (300 yen of ETAT Passport)
Capacity: No capacity
Reservations: Not required (please come to the venue on the day of the event)