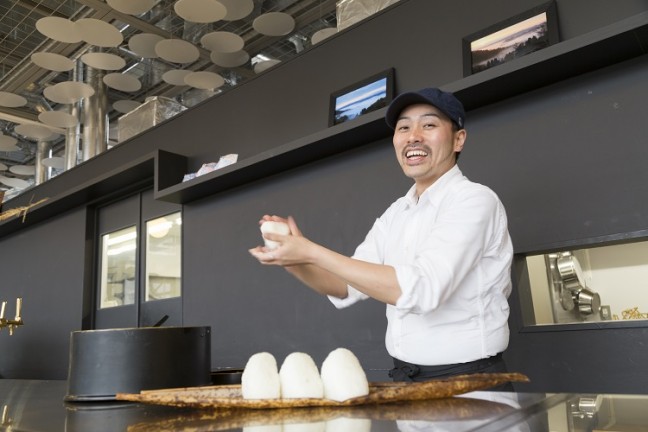 Summary
Join "The Okome Show" to learn about this region's topography and water irrigation, and experience the different tastes of rice as well as local stories behind rice cultivation followed by a tasty onigiri lunch with local delicacies.
"The Okome Show" helps you deepen your knowledge about the delicious rice grown in the fertile soils and pure waters of Echigo-Tsumari, with varying taste reflecting subtle differences in the topography and individual growers. The Okome Show consists of various stories about rice, followed by tasting different kinds of rice from different regions. After the show, visitors can choose a rice ball made from their favourite rice served with several side dishes of seasonal delicacies.
---
About "the Okome Show"
"Onigiri (rice ball) / Obento (lunch box) to go"
How to book a spot for "The Okome Show" / Purchasing Onigiri or Obento set
※ For bookings, you can approach the reception at KINARE directly or call Echigo Shinanogawa Bar at 025-761-7371. You can also book online by clicking here.
※ Onigiri set sold from 11:00-, Obento set sold from 12:00-. Available while stock lasts.
※ To enter KINARE, you must pay a separate entrance fee: Adult JPY1500, free for ETAT2018 passport holders
---
作家紹介