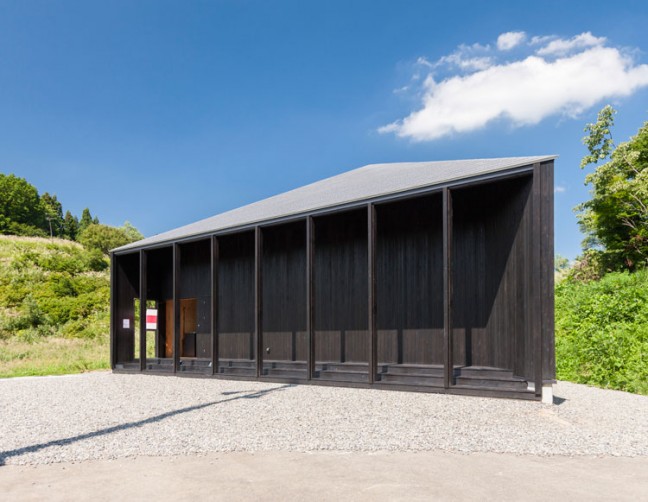 Summary
Australi House invites you to take down yukigakoi (structure to protect the building from snow during winter) and join Yutaka Kawaguchi and Kaori Naito to help plant for the spring.
Date
Saturday 5 May 2018
Time
13:00 – 15:00
Program
Join discussion on how to make a coherant landscape while arranging the existing plantations and planting seeds after yukigakoi has taken down.
* 15:00 – 15:30: Afternoon tea over local and Australian sweets.
* 15:00 – Experience cricket
* Visit inside of the Australia House (closing at 16:00)
Price
Free
Booking
Booking is not required. Please come to the Australia House directly.
Other notes
Please come in outfit suitable for working outdoor. Please bring gloves, towels and other stuff as you think is necessary.
---
About artists
Yutaka Kawaguchi / Kaori Naito
Yutaka Kawaguchi Born in 1953, Kaori Naito Born in 1970 in Ehime
[Publications・papers・catalogues]
2006 "Yutaka Kawaguchi's contena garden style 60" (Nosangyoson Bunka Kyokai)
2002 "Yutaka Kawaguchi's Eco-Garden" (NHK Publishing, Inc.)
2000 "Yutaka Kawaguchi's Gardening Lesson" (Yama-kei Publishers co.,Ltd.)
[Major artworks, exhibitions, projects, workshops]
1999 International Roses and Gardening Show, Seibu Dome, Tokyo
[Awards]
2005 Appreciation prize at International Roses and Gardening Show
2003 Second prize in veranda at International Roses and Gardening Show
2000 Grand prize in gardening at International Roses and Gardening Show
Click ≫here for details.