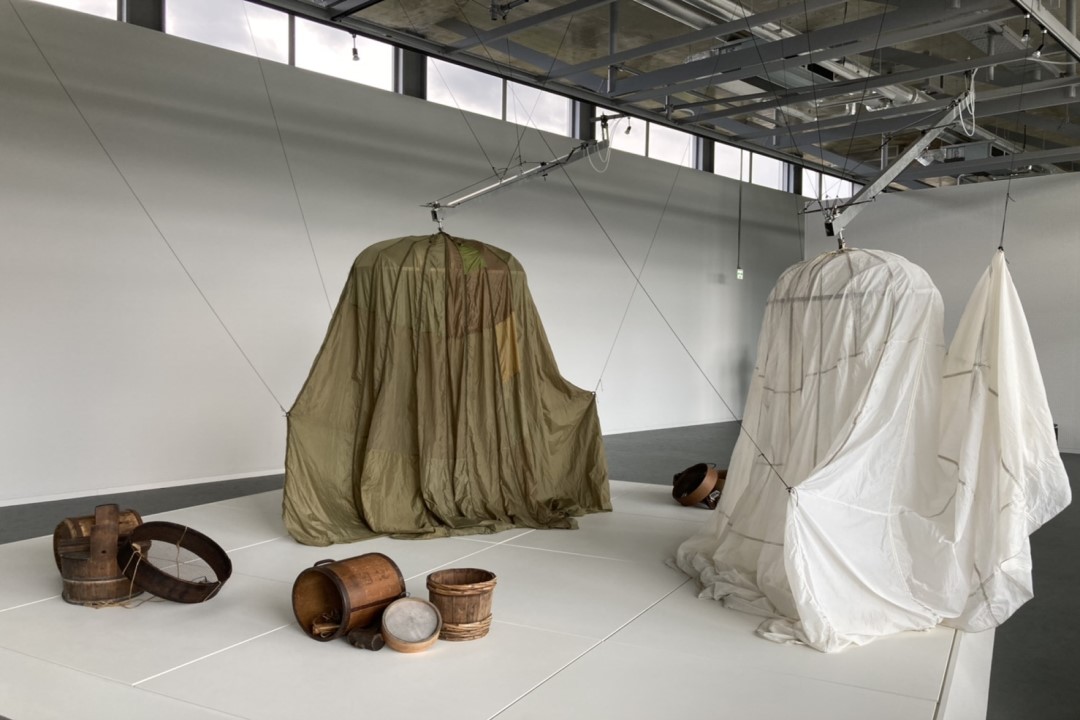 For inquiry
The new artwork "Ariel" by Nicolas Darrot who started the creation by launching an open studio on 26 July has been completed and unveiled to the public from 6 August 2021.
This work takes inspirations from Ariel, the airy spirit which appears in William Shakespeare's The Tempet. Ariel is known as an atmospheric spirit that creates storms and hallucinations. Two suspended puppets made of parachute cloth move mechanically as the drums on a pedestal beat a rhythm. An air actuator sends air and whimsical wind to create unexpected scene.
You can also see his other work created in 2018 called "The Kamigo Band – Songs for the Seasons" at Echigo-Tsumari Kamigo Clove Theatre. Here he created a stage in the shape of an old minka house in the classroom of a closed junior high school building. A piece of cloth representing the snow of this region moves down and up from the ceiling. And mechanically automated animals became a music band which play a composed song based upon his conversations with locals. It is a theatrical work creating the world of story which suites to be presented at Echigo-Tsumari Kamigo Clove Theatre.
Enjoy both works by Nicolas Darrot
【Update 1 August 2021】
Due to the seven cases of COVID-19 infectinos reported in Tsunan on 1 August, we have been advised to close Echigo-Tsumari Kamigo Clove Theatre and Hong Kong House in Tsunan region from today until further notice. We apologise for any inconvenience and dissapointment caused and appreciate your understanding and cooperation.
ニコラ・ダロ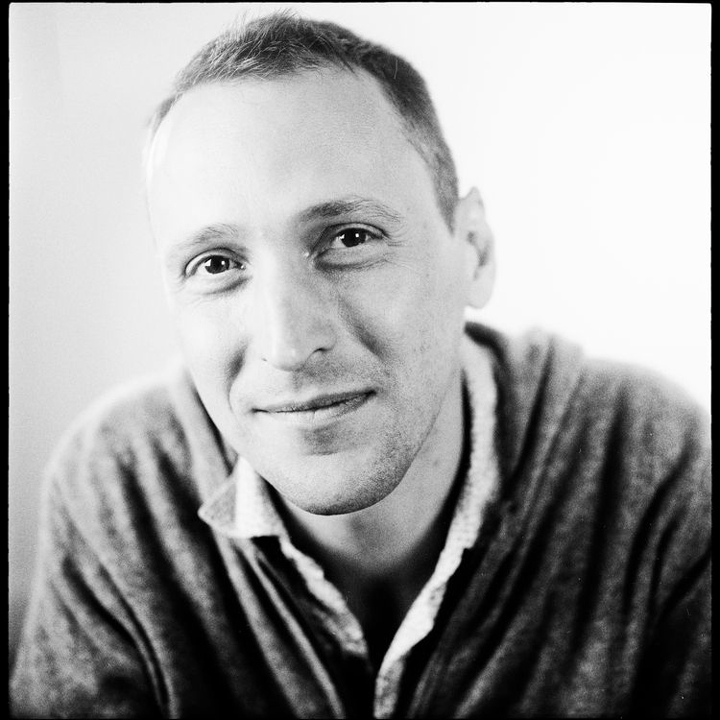 Born in 1972 in Le Havre, France. Darrot currently lives in Paris. Darrot creates artworks using diverse ranges of mixed media such as sculpture, installation, and automated objects. Darrot makes references to science, history, myth and literature and sometimes works in collaboration with scientists.
<MonET>
Thursday 22 July – Sunday 31 October 2021 Closed on Wed
10:00-17:00 (Last enty by 16:30)
※ Open everyday from Saturday 7 to Sunday 15 August 2021
<Echigo-Tsumari Kamigo Clove Theatre>
Open only Saturdays, Sundays and public holidays between Thursday 22 July and Sunday 31 October 2021
10:00-17:00 (Last enty by 16:30)