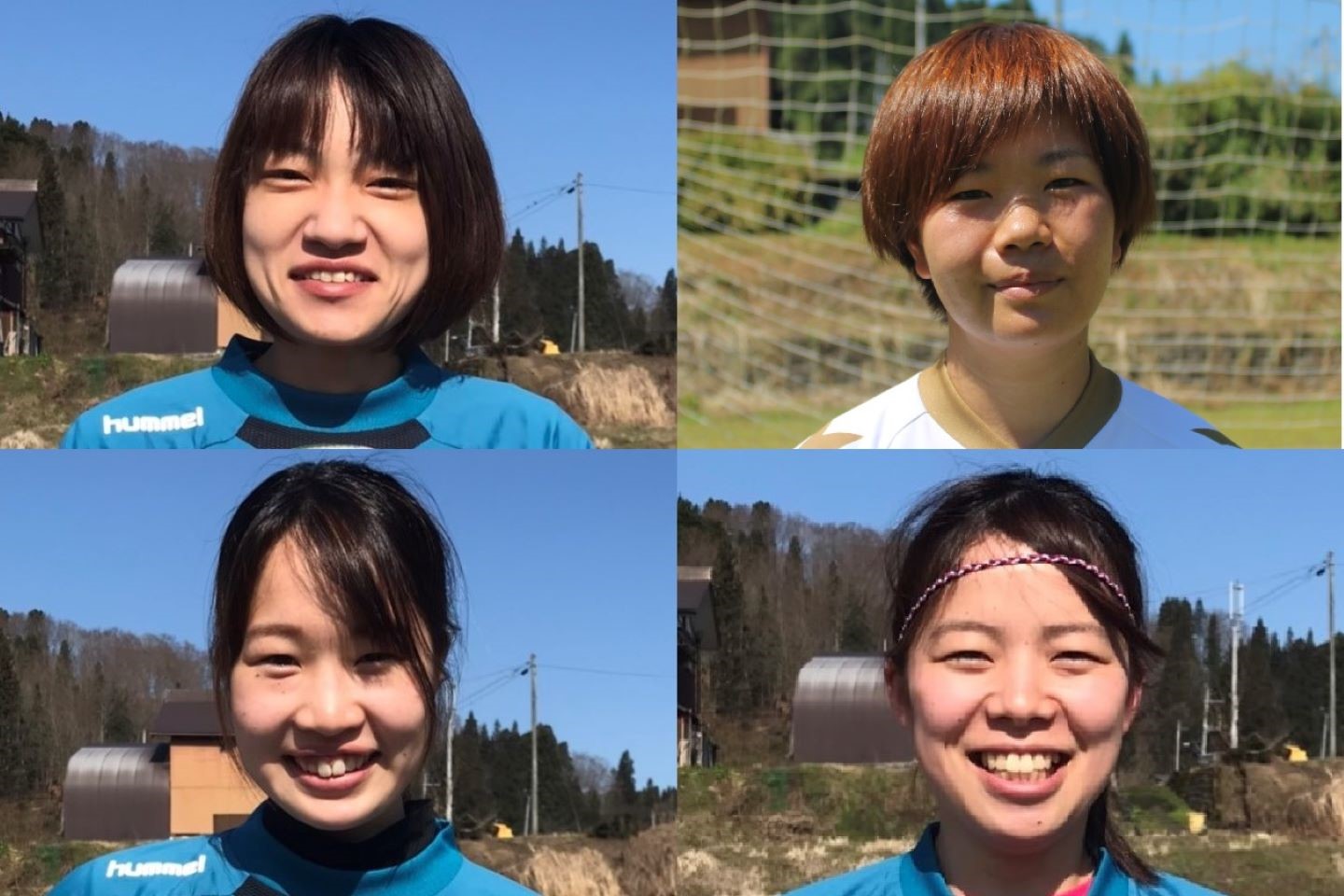 For inquiry
We are pleased to introduce new players who have joined FC Echigo-Tsumari this spring.
They practice football and join competitions in order to entre the Nadeshiko-League while they engage with looking after terraced rice field. We invite you to support their endeavour!
Players joined spring 2020
Mai Kobayashi (photo above left)
From Kanagawa. Joined the team after participating in the festival as a Kobebi, a volunteer of the Echigo-Tsumari Art Triennale.
Saki Takahashi (photo above right)
From Saitama. Her father is from Tokamachi-city. Joined FC Echigo-Tsumari in August 2019 for the first time while she was a student.
Kisa Mori (photo below left)
From Tokyo. Visited the team when she graduated high school. Joined the team at last as she has completed four-year university this spring.
Ayami Watanabe (photo below right))
From Kanagawa. Found out about FC Echigo-Tsumari when searching with key words "football" and "agriculture".
Support by wearing the official uniform
About FC Echigo-Tsumari
Established in July 2015, FC Echigo-Tsumari is a football team aiming to entre the Nadeshiko League. Players move to the region from different parts of Japan engage with the rice production while practicing football as their professions.
≫FC Echigo-Tsumari