Olga Kisseleva (Russian/France) who participated in ETAT2018 won prize for scientific art "STARTS PRIZE" of Europe.
STARTS is an initiative of the European Commission to foster alliances of technology and artistic practice that effectively implement European policymaking to nurture innovation and that benefit the art world as well. The focus is on people and projects that contribute to mastering the social, ecological and economic challenges this continent faces. The STARTS prizewinners are prominently featured at Ars Electronica(Australia), BOZAR(Brussels) and Waag(Netherlands).
Oga Kisseleva's Biopresence project, "EDEN – Ethique – Durable – Ecologie – Nature" has continued to the present day since 2012. Her artwork "EDEN" in ETAT 2018 was also  a part of this project.
The EDEN project is aimed at creating a new Garden of Eden as the ultimate goal of introducing innovative technologies to art and using unorthodox thinking to solve ecological problems. In collaboration with scholars from various countries, Olga Kisseleva is currently "resurrecting" the endangered plant species.

Click ≫here to visit official website of the STARTS Prize
Oga Kisseleva/PROFILE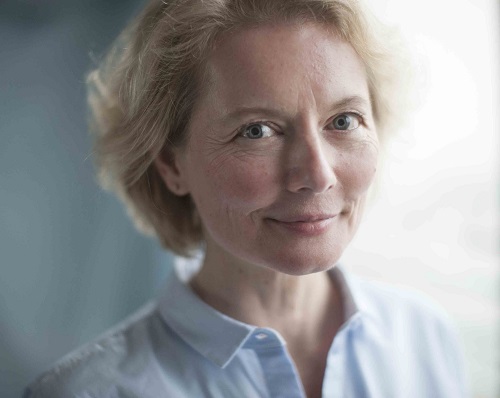 One of the key figures in international art&science field Olga Kisseleva (RU) approaches her work as a scientist. She calls upon collaborations with exact sciences, biology and geophysics and she proceeds with experiments, calculations and analyses, while strictly respecting the methods of the scientific domain. Olga Kisseleva has had major exhibitions in Modern Art Museum (Paris), KIASMA (Helsinki), Museo Nacional Centro de Arte Reina Sofia (Madrid) Fondation Cartier for contemporary art (Paris), Centre Georges Pompidou (Paris), Guggenheim Museum (Bilbao), NCCA (Moscow), as well as Biennales of Dakar (2002), Tirana (2003), Moscow (2011), Istanbul (2013) and Venice (2019). Her works works are present in many of the world's most important museum collections, including, the Centre Pompidou, Louis Vuitton Foundation, ZKM, Moscow Museum of Modern Art and the NY MoMA. Olga Kisseleva teaches contemporary art in the Sorbonne University of Paris, she is the head of Art & New Media program and Founding director of Art&Science International Institute.