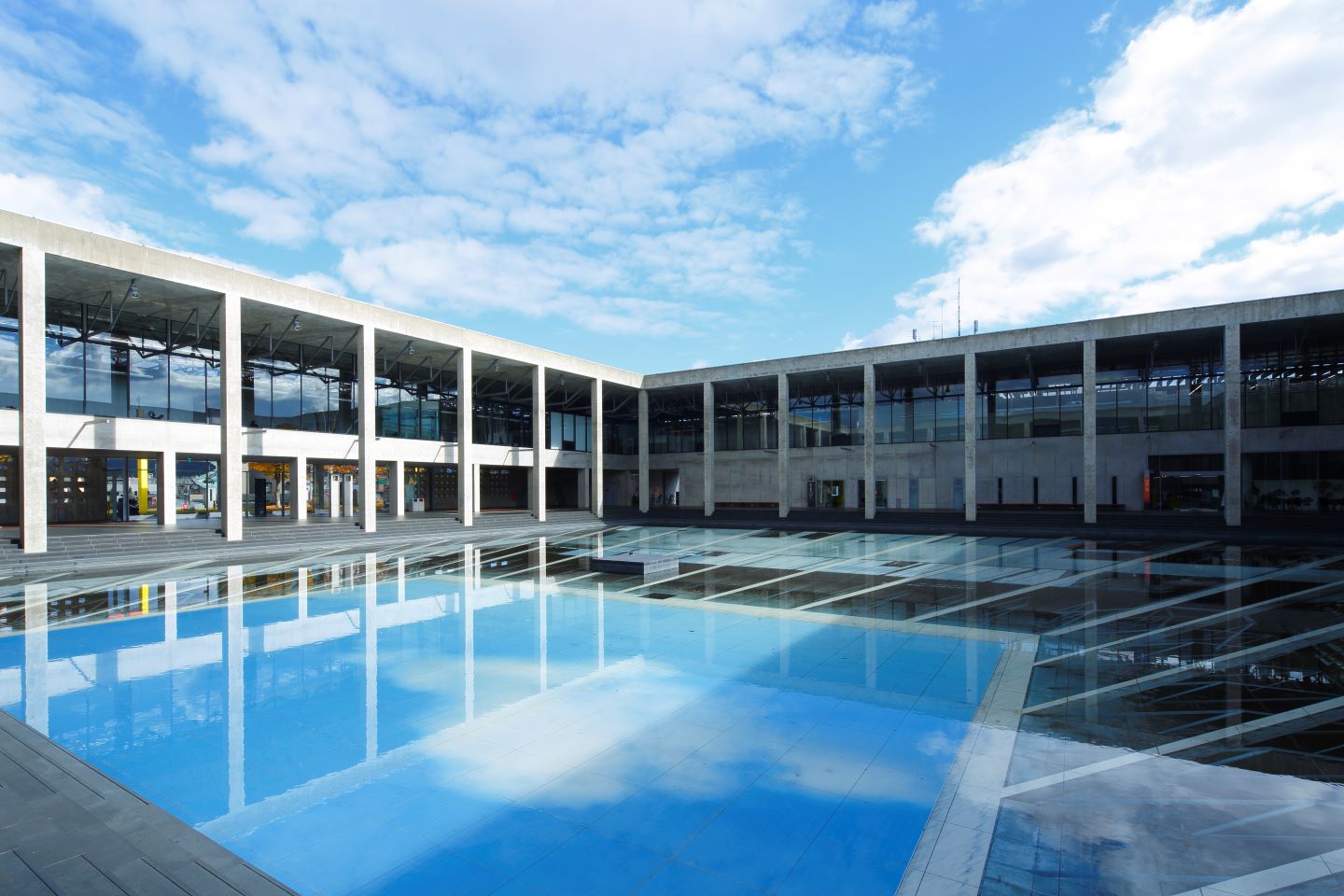 For inquiry
Echigo-Tsumari Satoyama Museum of Contemporary Art, KINARE will be closed from Monday 7 December until further notice for renovation in preparation for ETAT2021. Both Bar Echigo-Shinanogawa and museum shop will also be closed accordingly. (Akashino-yu will remain open).
Duration of closure: From Monday 7 December 2020 until further notice.
The current permanent collections is available to see until Sunday 6 December 2020 and will be renewed as a part of renovation.
We will announce the details of a special exhibition for winter in the outdoor space. The opening of the museum after the renovation will be announced in due course.
Cover photo: "Palimpsest: pond of sky" by Leandro Erlich Photo by KIOKU Keizo