Sales of ticket to book visit in summer 2021 resumes on 10 May
While we had to suspend the sale of ticket to visit Kiyotsukyo Tunnel this summer due to the postponement of ETAT2021, we are pleased to resume the sale on Monday 10 May 2021 with a revised terms and conditions.
Preview for press - Opening of the new artwork
Although the ETAT2021 scheduled from 25 July to 12 September 2021 has been postponed due to the COVID-19 pandemic, we are opening one of the new works in the Kiyotsukyo Tunnel as we had planned. 
【Opening date】 Thursday 29 April 2021
【Concept of the work】Using black and white to represent the flow of river and wind outside, the artwork connects inside space of the tunnel with the nature outside. As you approach the opening by following the flows, you will encounter the colours of the nature such as gentle new leaves, fresh creek and vivid autumn leaves. 
About a preview for press
As announced by the press release before, we will hold a press preview in the morning prior to the opening to the public on 29 April. Please contact below should you wish to attend the press preview.
【How to register】Please send us your name, name of media and number of people attending by email.
【E-mail】info@tsumari-artfield.com
【Date and Time】8:00 am on Thursday 29 April 2021 (Open from 8:30)
【Where to meet】At the reception of Kiyotsukyo Tunnel
Booking of your visit during peak seasons
You have to book your visit to Kiyotsukyo Tunnel during the designated peak seasons such as during GW (11 days from 29 April to 9 May 2021). Please visit the official website of Kiyotsukyo Tunnel and book your timed entry ticket or purchase such ticket at one of the seven-elevent stores prior to your visit if your visit falls onto these peak seasons.
Tunnel of Light (Kiyotsukyo Tunnel)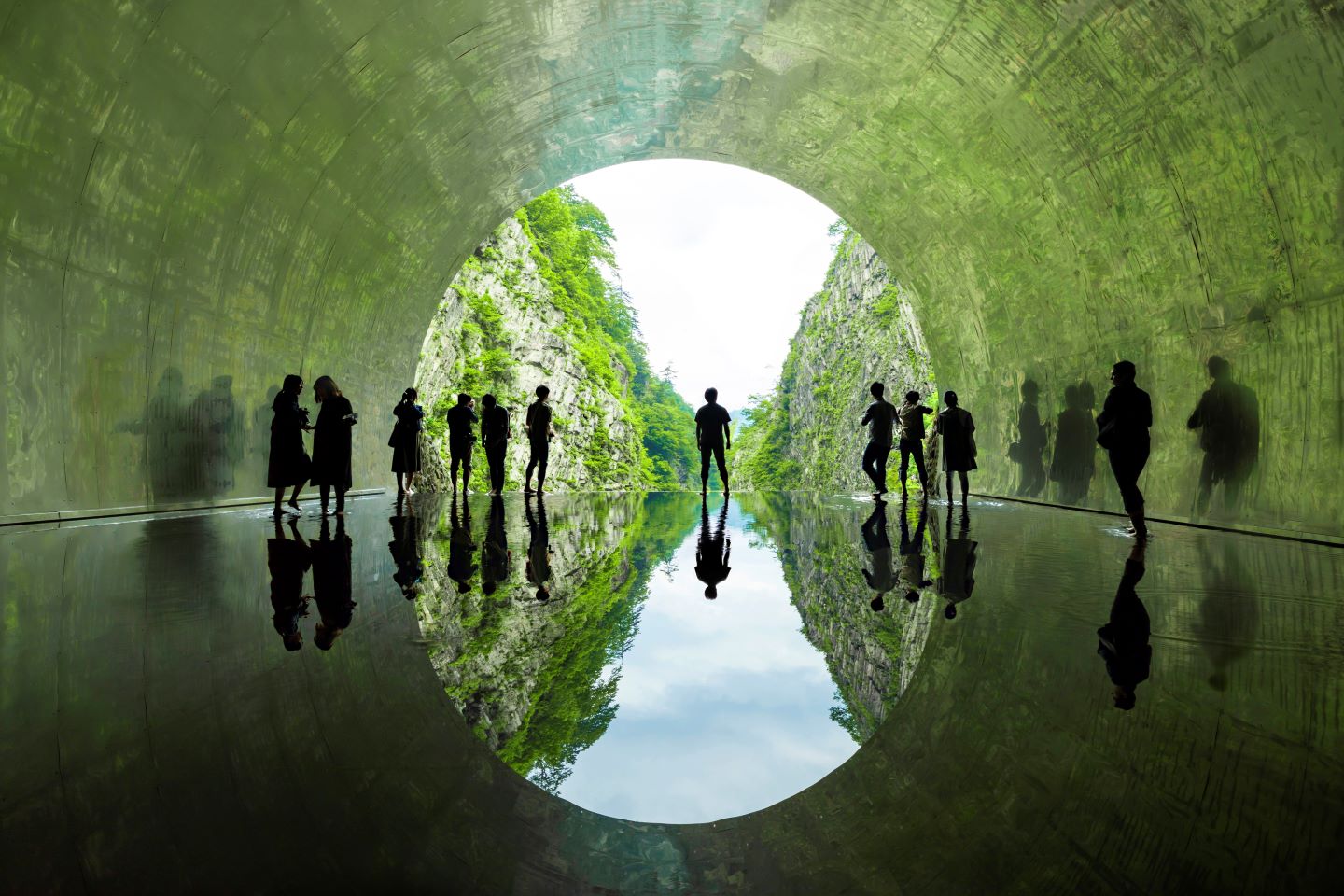 Kikyotsukyo Tunnel was refurblished as an artwork in time for ETAT2018. The artwork transformed the tunnel with history into an architectural space with an artistic atomosphere by utilising five elements of nature (wood, earth, metal, fire and water). It invites viewers, including both locals and visitors, to review the relation between human and nature and also re-connect them to the overwhelming beauty of the place.
≫Kikyotsukyo Tunnel Official Website