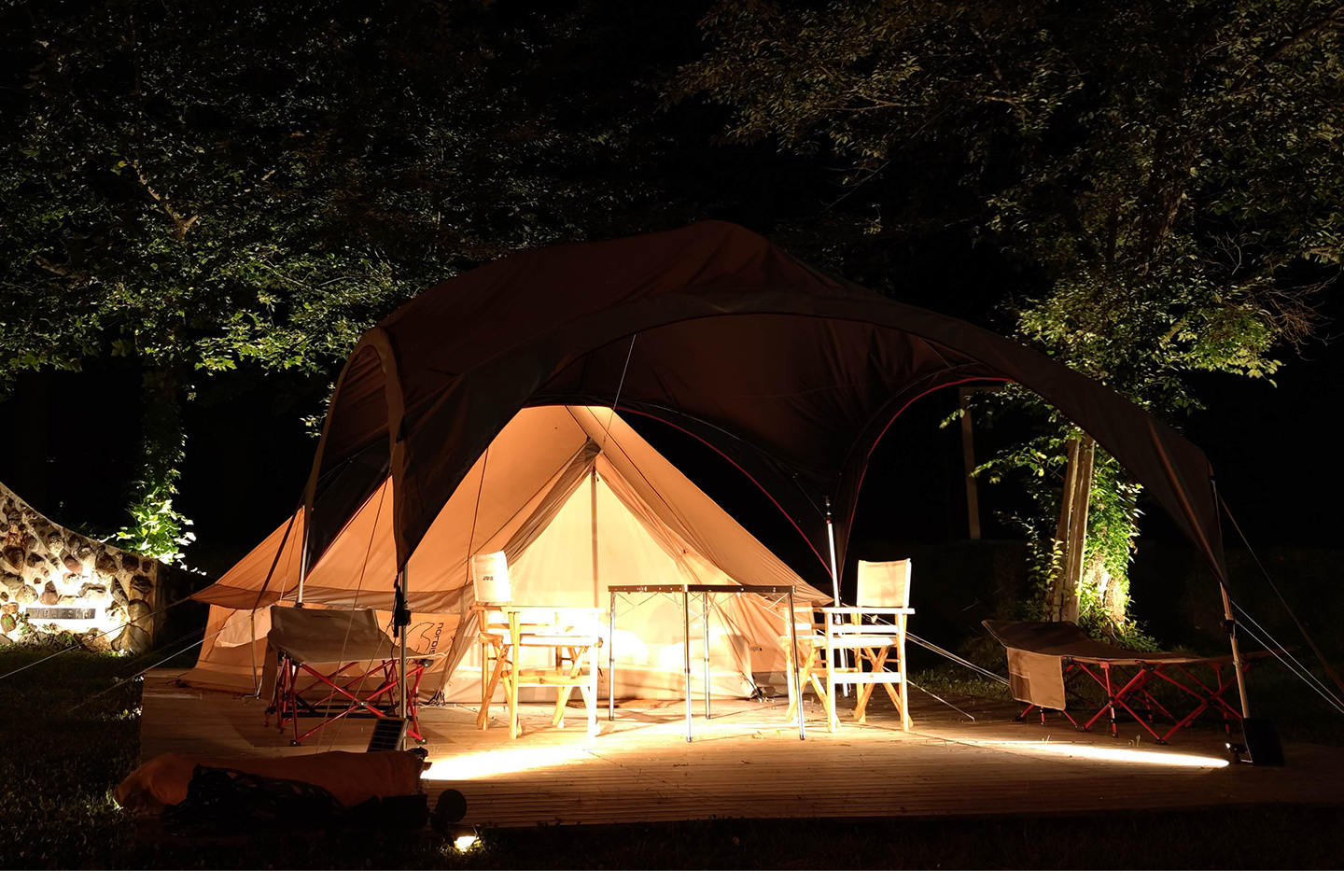 For inquiry
Gramping in Akiyamago under the stars with great cuisine
Katakuri House is a renovation of a closed wooden school building located in an unexplored region, Akiyamago. We are please to offer a distinctive gramping opportunity on the former school yard of Katakuri House. Dinner and breakfast will be prepared by Katakuri House as if you are staying in the accommodation.
A large, breathable cotton tent is set on a wooden deck with a shade that cuts direct sunlight, creating a shady area like being under a tree. Inside the tent is two single-sized beds for you to relax in the space.
A gigantic sugoroku to play on at the gym space of Katakuri House
There is a gigantic sugoroku waiting for you to play in the gym space at Katakuri House. This is a newly created artwork for ETAT2021 by Hara Rintaro and Hara Yu called "Tsumari Sugoroku" consisting of familiar school play equipment and music intruments and newly created table tennis – a perfect play time for both young and old!