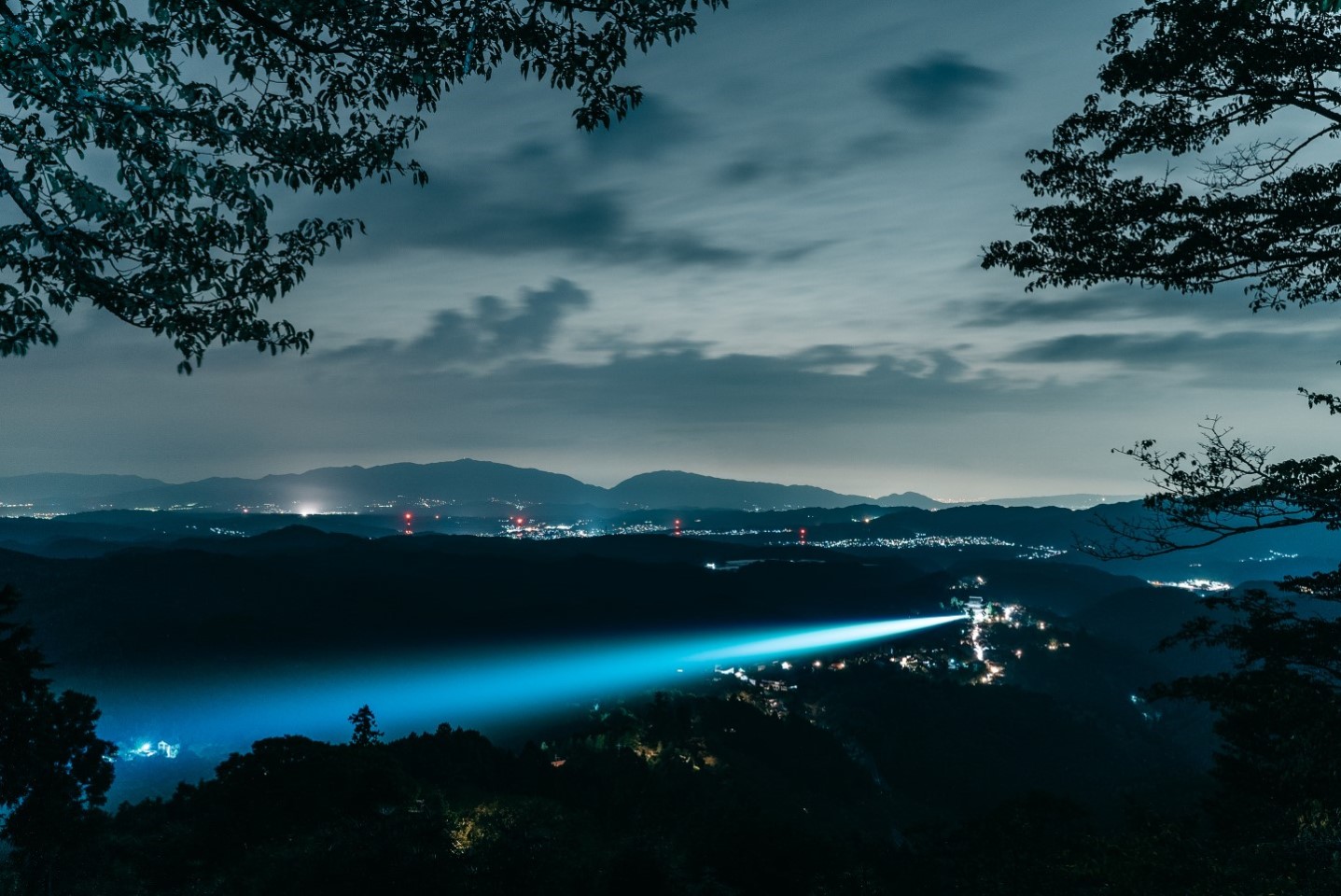 For inquiry
Panoramatiks was established in 2020 with an aspiration to create and implement an alternative society and industry structure as a spin-off of Rhizomatiks that had worked with diverse players such as artists and researchers on collaborative projects.
We are pleased to announce that the decision has been made to welcome Panoramatiks as a participating artist in ETAT. Panoramatiks will present its artwork in the spring of 2022. The artwork will be staged at Misashima station on the Hokuhoku Line which platform is in a tunnel. The preview of the work is planned for the autumn this year so be the first ones to see this new work!
"JIKU #013 HOKUHOKU-LINE"
It will be the thirteenth in a series of projects that uses light to express the inside of a region which has become invisible due to urban development or topography changes as well as the axis of perspective and history. Only those who are on special trains running on Hokuhoku Line will be able to see the artwork that will be staged at Misashima station.
Preview in the autumn 2021
Dates: Sat 6, Sun 7, Sat 13 and Sun 14 November
How to view the artwork: Take a special train on Hokuhoku Line to see the artwork presented at Misashima station
Admission: Adult JPY600, Child age between 7 and 15 JPY400 ※ A separate train ticket will be required
Capacity: 25 people per train
Time table: Three trains per day between Muikamachi station and Matsudai station (these special trains stop only at Tokamachi station)
【Train timetable】
〈1〉
Boarding station: Departs from Muikamachi station at 10:37
↓
Artwork viewing at Misashima station
↓
Finish: Arrive at Tokamachi station at 11:03 / at Matsudai station at 11:12
〈2〉
Boarding station: Departs from Matsudai station at 11:21 and Tokamachi station at 11:31
↓
Artwork viewing at Misashima station
↓
Finish: Arrive at Muikamachi station at 12:02
〈3〉
Boarding station: Departs from Muikamachi station at 13:14
↓
Artwork viewing at Misashima station
↓
Finish: Arrive at Tokamachi station at 13:39/ at Matsudai station at 13:48