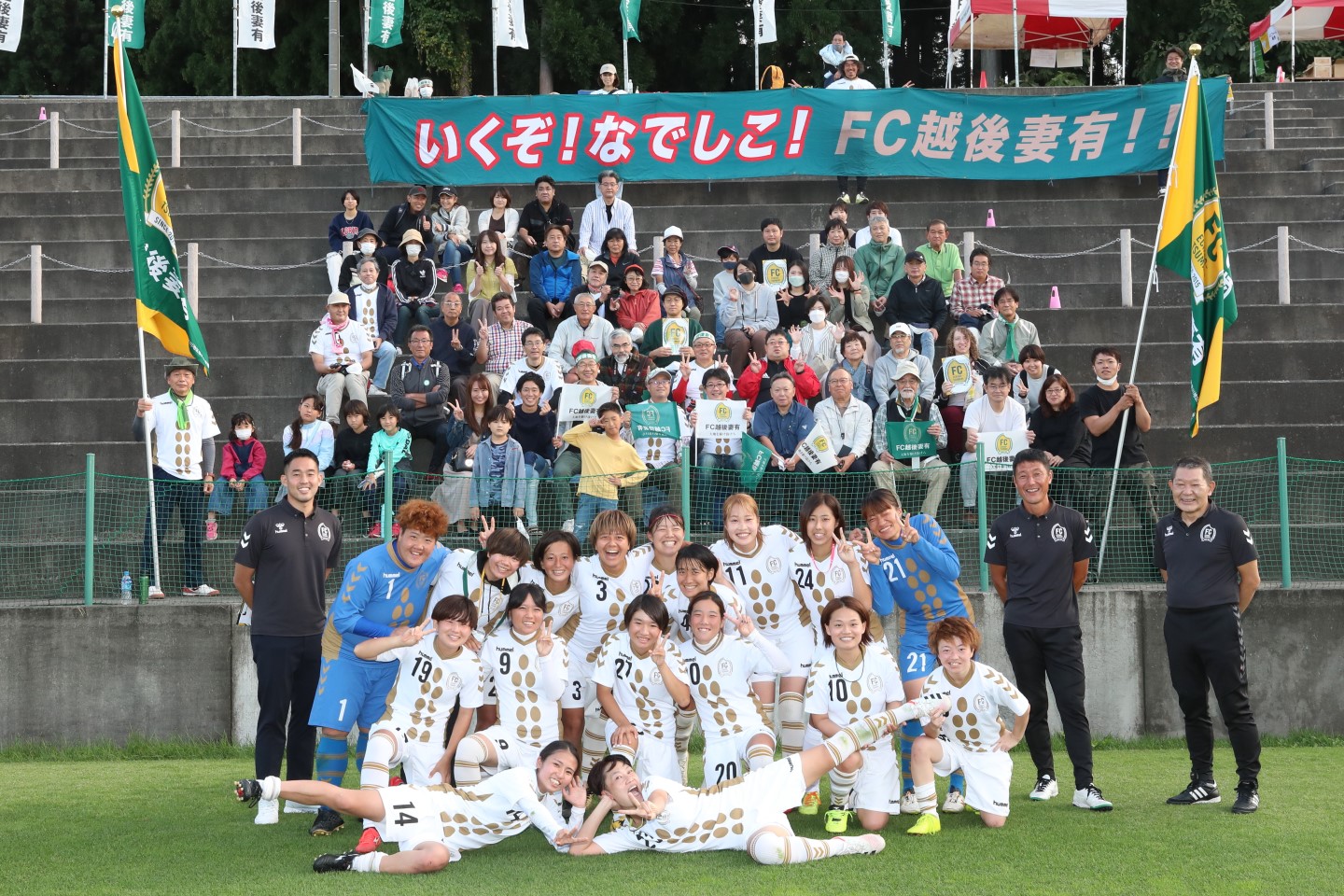 For inquiry
We very much appreciate your encouraging and continuing support with FC Echigo-Tsumari. With the game against Hokuriku University Fiorire held on Saturday 20 November under the 2021 Hokushinetsu Women's Football League second division, we are pleased to announce that FC Echigo-Tsumari concluded all the games for the 2021 season.
The first challenge in the Hokushinetsu League with a new team structure, FC Echigo-Tsumari came in third place (provisional) with four wins, three losses, three draws with fifteen points. While we couldn't do our games just after the season opened, we were able to grow as a team and as individuals as we played more games. We are proud that we managed to have concluded the season with three wins in a row.
We felt supported throughout the season not just at home games but also at away games. We also managed to complete all the games despite continuous schedule changes due to the current pandemic. All of these couldn't have realised without fans, supporters, and people working for the league and everyone who supported us. We would like to express our sincere gratitude to all of you.
We, as a team, are determined to continue contributing to build our community with fans and supporters and make an effort to bring great results next season. We very much appreciate your continued support with FC Echigo-Tsumari.
---
---