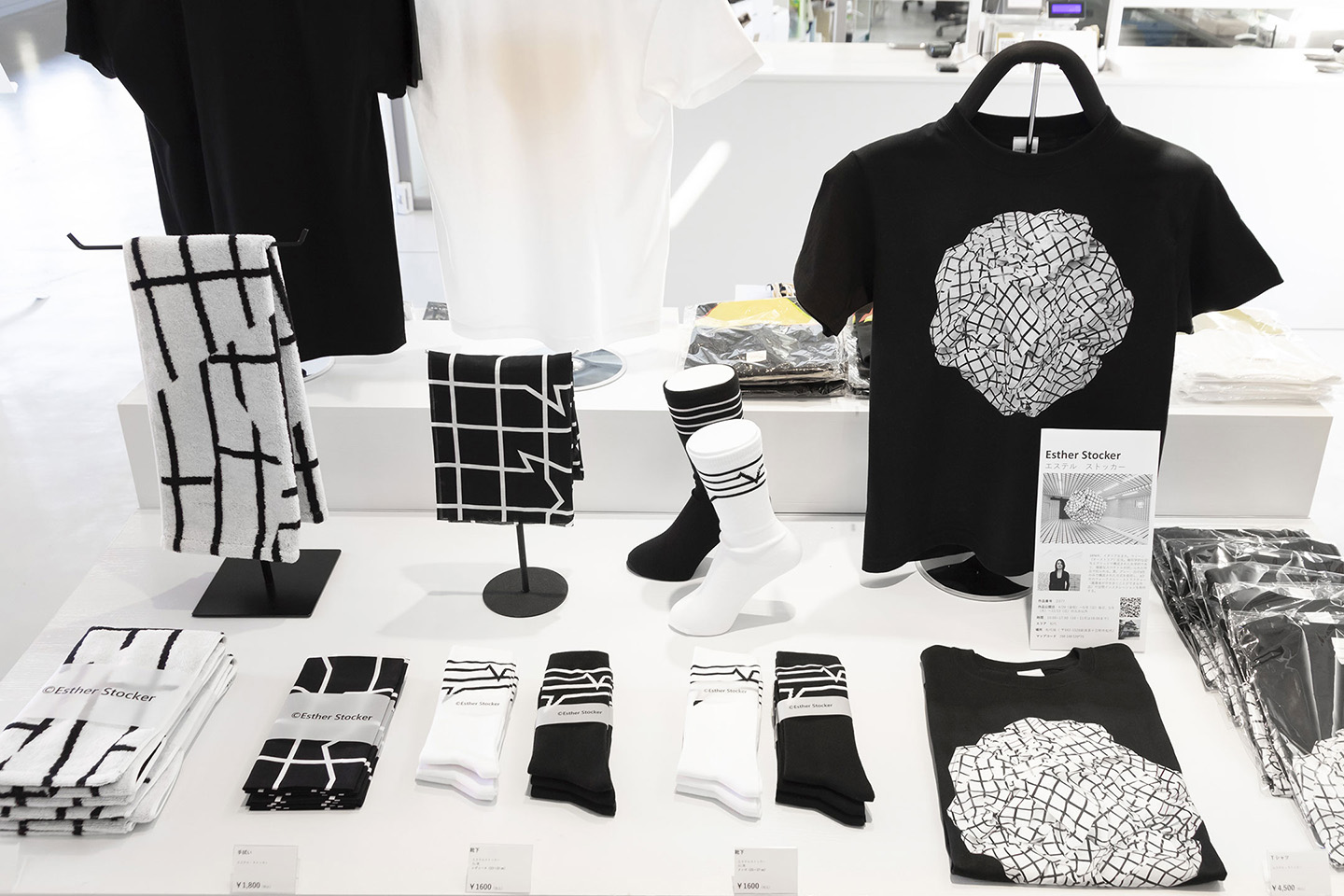 For inquiry
Echigo-Tsumari is now selling goods featuring the artists' works, with new items from 2022 being added one after another. You can purchase them at the local store or online. Some of the goods are only available at the location of the artwork, so be sure to check them out.
---
Esther Stocker's Merchandise
Rare goods designed by the artist himself, based on the motif of Esther Stocker's work on the first floor of Matsudai Castle, including T-shirts, Imabari face towels, socks, tenugui hand towels, and a wide selection of other fabric products.
[Sales Locations]
-Echigo-Tsumari Satoyama Museum of Contemporary Art MonET (1F Community Space / 2F Museum Shop)
-The official online store
---
Hibino Kodue's Merchandise
Artist Hibi Nozue's goods, including costumes, are also on sale. A variety of popular handkerchiefs and bags are available.
[Sales Locations]
10th DAY MARKET" (open 7/30 ~ 9/4 only)
---
In Summer, new artist merchandise by designer Kawakami Eriko, including Nawa Kohei, me, Nakatani Michiko and more!
In the summer, a series of new artist merchandise will be introduced by art director and graphic designer Kawakami Eriko, featuring the works of Nawa Kohei, me, Nakatani Michiko, and others. Please look forward to them.
Many other original goods and local specialties such as sake and rice will also be available on-site and at the online store.