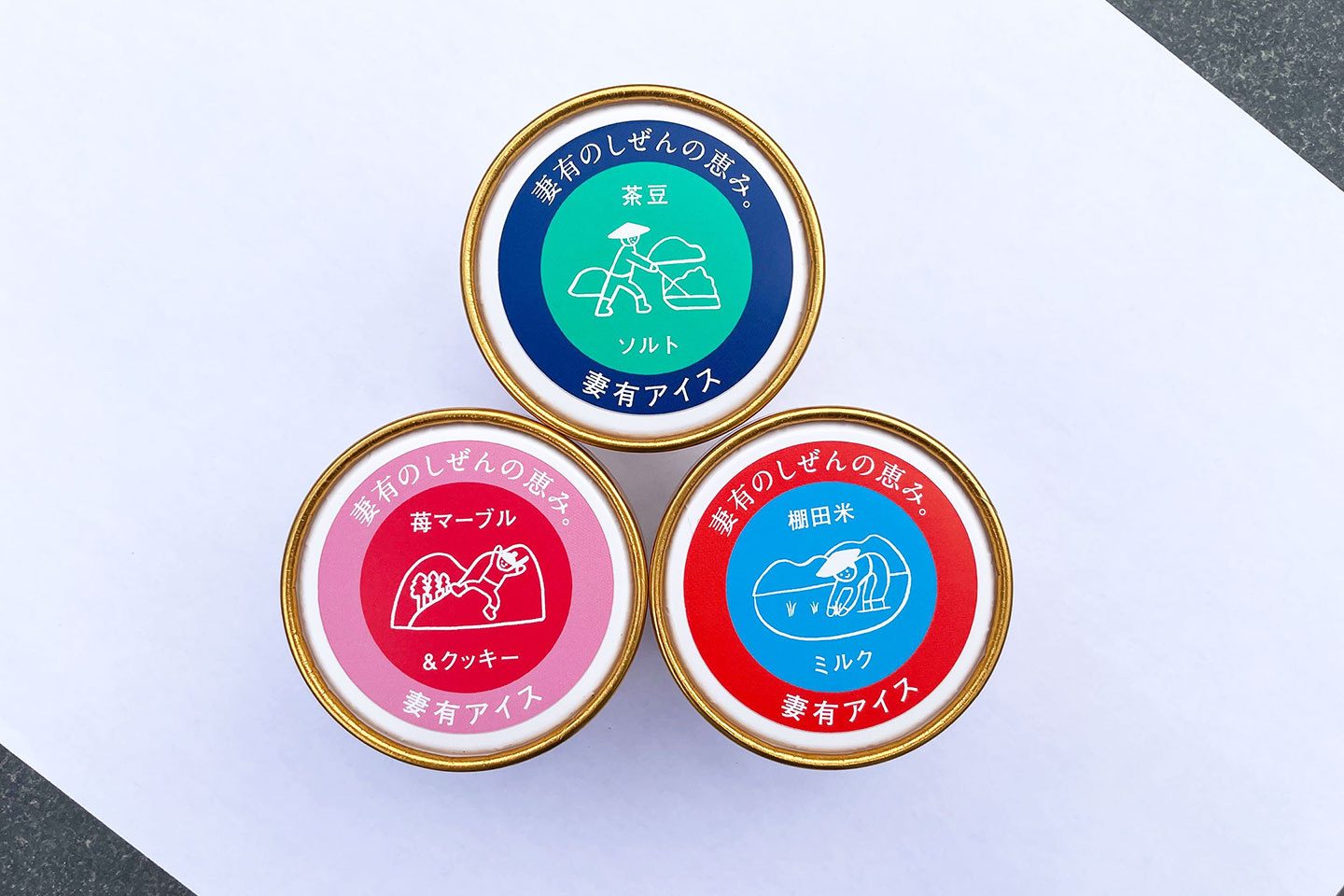 For inquiry
Echigo-Tsumari's newest addition to the Echigo-Tsumari food scene is ice cream. Tanada Rice Milk" made from rice from the terraced rice fields, "Strawberry Marble & Cookie" made from Echigohime rice and covered with cookies, and "Chamame Salt" made from freshly picked edamame beans will be available from late August to early September, offering three different flavors to enjoy.
The package design was done by art director / graphic designer Kawakami Eriko. Ms. Kawakami, who actually toured Echigo-Tsumari, came up with the idea of how the souvenirs should introduce Echigo-Tsumari, and the package design was born with the theme of Tsumari's natural blessings and local people.
This new ice cream, which looks and tastes like Tsumari, is now available at MonET and Echigo-Matsudai Satoyama Shokudo (Echigo-Tsumari Satoyama Restaurant), so please try it this summer.
Product Outline
Types of products
[Tanada Rice Milk]・・・The flavor of Uonuma Koshihikari rice grown in terraced rice paddies fills your mouth with the richness of the milk.
[Strawberry marble & cookies]・・・Crunchy cookies are placed under the ice cream mixed with strawberry purée made from "Echigohime" strawberries, which are less sour and more fragrant.
[Chamame Salt](to be released from late August to early September)・・・Fragrant chamame produced by Yanagi Farms, a large-scale local edamame (green soybean) grower. A sprinkle of salt is sprinkled for accent.
Price: 450 yen each (tax included)
Sold at:  Museum on Echigo-Tsumari, MonET 1F community space, Echigo-Matsudai Satoyama Shokudo
Kawakami Eriko / PROFILE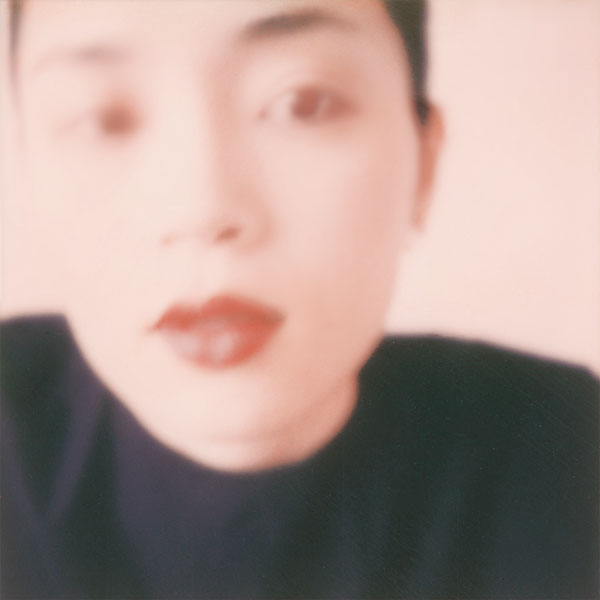 Kawakami Eriko
Art Director / Graphic Designer
Graduated from Tokyo University of the Arts. Major works include "RURU MARY'S" branding, "LUMINE NEWoMan The Bargain", "LAFORET XMAS", NHK's TV series "HALF, BLUE. NHK TV series "HALF, BLUE", etc. His activities are wide-ranging, with graphic design as a cornerstone. Major awards include the JAGDA New Designer Award, JAGDA Award, and ADC Award.
≫Instagram & Twitter: @erikokawakami_
≫www.erikokawakami.com