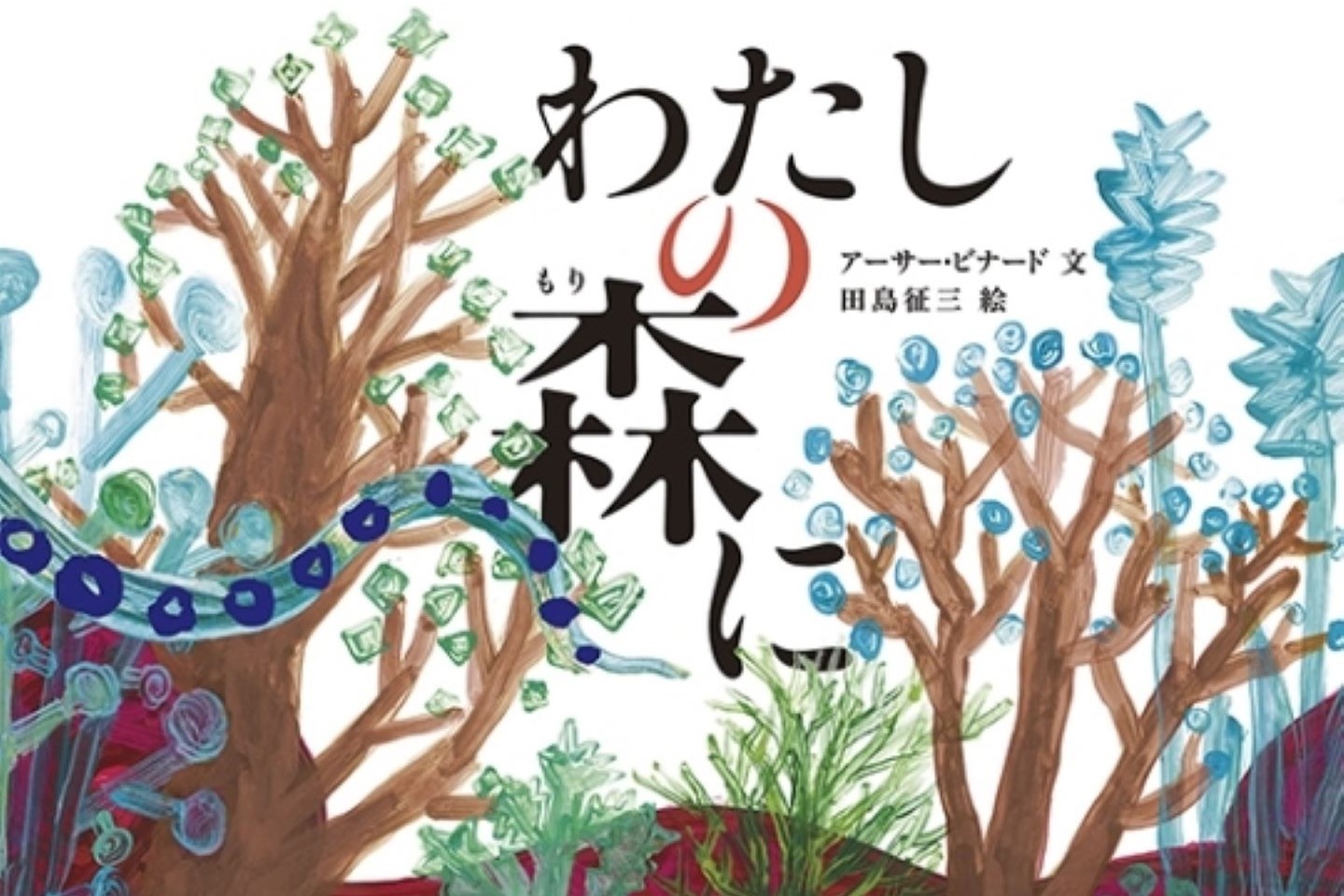 For inquiry
"Here in My Forest" by Seizo Tashima and Arthur Binard has been selected as one of the Japanese picture book artists from Japan at the Biennial of Illustration Bratislava in 2019.
"Here in My Forest" was created through a collaboration between Tashima and Binard prompted by the special exhibition "Karada no naka Kimochi no oku" in 2018. It is a story from a point of Mamushi, a much disliked living creature in the forest. The exhibition featured poems by Binard which drew inspirations from local lifestyle and culture and gigantic Mamushi by Tashima.
The Biennial of Illustration Bratislava (BIB) is one of the oldest international honours for children's book illustrators. The original drawing will be exhibited from 25 October 2019 in Bratislava, Slovakia followed by touring exhibitions in Japan in summer 2020.
Click ≫here for details. (jump to the website of Japanese Board on Books for Young People).