Thinking 21st century art in the world from Niigata
Echigo-Tsumari Art Field - Official Web Magazine
Staff / From behind the scene of Echigo-Tsumari
In order to pass down "yukimigozen" to future
19 February 2021
Imagining the winter in Echigo-Tsumari 50 years ago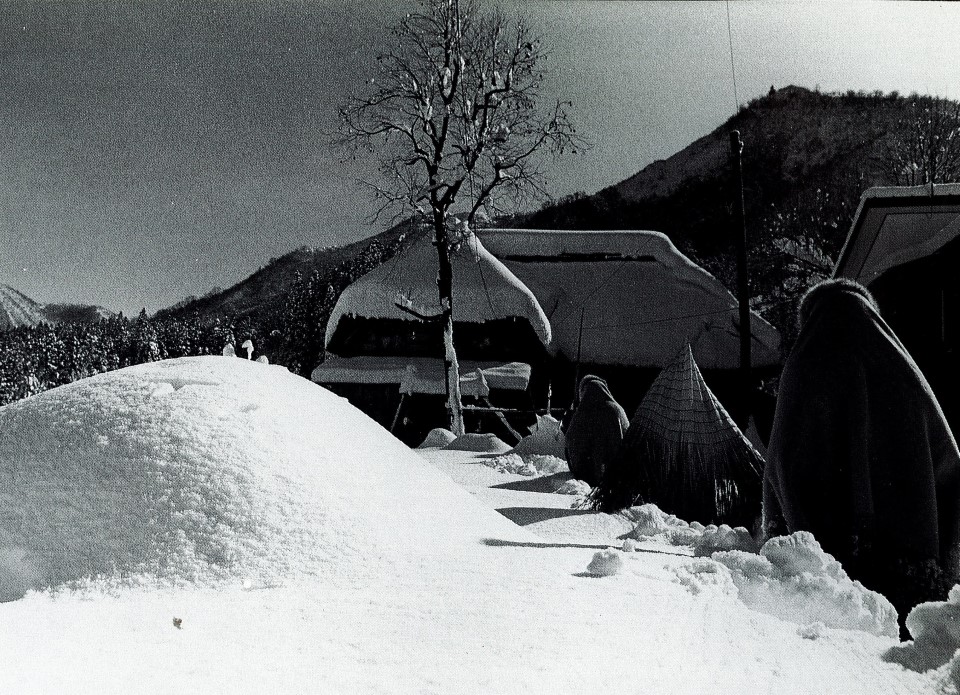 There was no tunnel connecting one community to the other and people walked over the snow mountain. It must not be easy for driving cars as there was no snow-melting pipes installed in the roads. Each family was managed by women and elderlies as men in the household had to go to big cities during the winter as there was nothing they could do in farming. People walk on snow that piled up in front of the entrance of their own house to the next door neighbour to pave the way. Snow street got higher and higher and it even got as high as looking down the entrance to the house. The distance you could move from one place to the other was limited and people living in the mountainous areas spent winter in closed world. This region was an isolated island on land during the high growth period.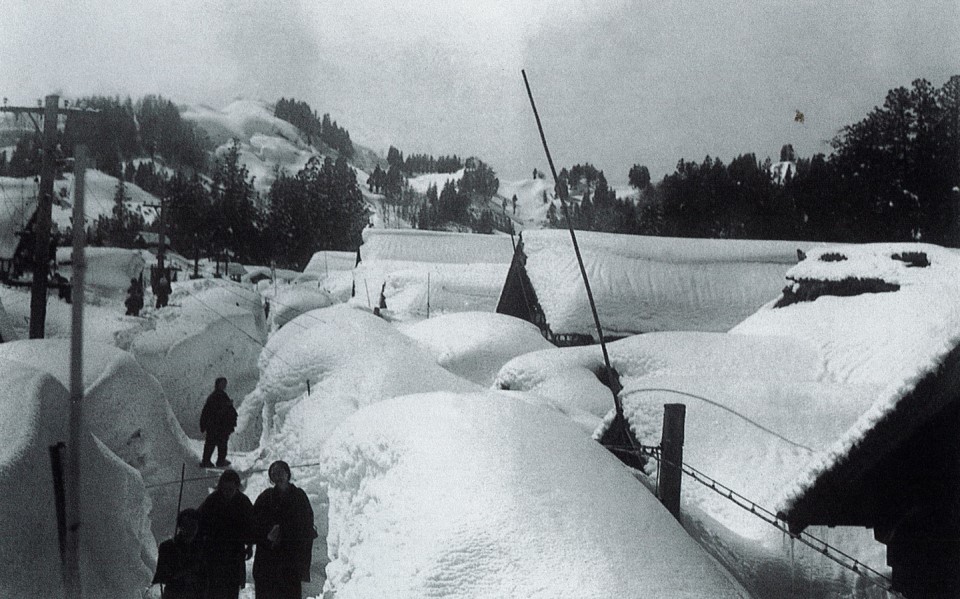 Women in this region thought hard and nurtured distinctive culinary culture in order to spend such harsh winter. Moreover, each village served slightly different set meal (called "gozen" in Japanese) at ceremonial occasions. However, such gozen which represented the essense of history and culture of Echigo-Tsumari was dissapearing as time goes by. Yukimogozen is the tradition that we brought back to life the present time.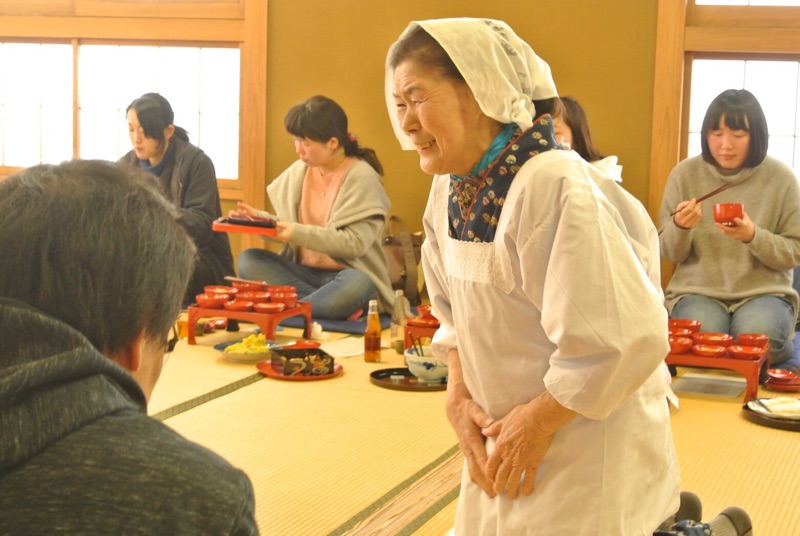 "Yukimigozen" that represents winter of Echigo-Tsumari
It was going to be the 8th round of Yukimigozen which started in the winter of 2014. Distinctive local meal of the heavy snowfall region were presented in lacquered plates and bowls and served to participants in the guided tours by local women. They spend one week for preparation and serve huge amount of food that can't be eaten up. Guests enjoy meal as they drink delicious Japanese sake and conversation with local women and they get too full to move by the time they have to head home.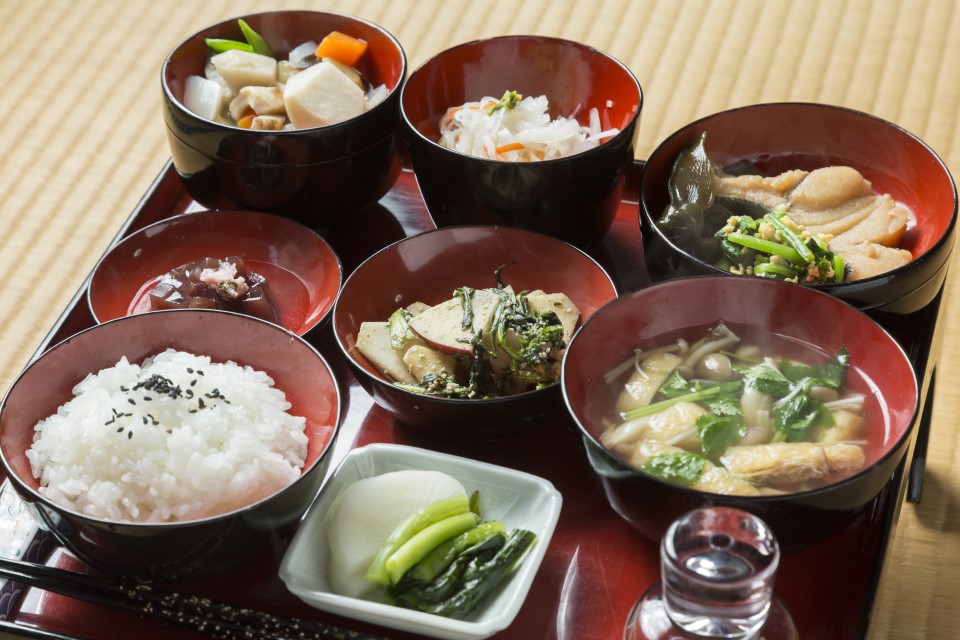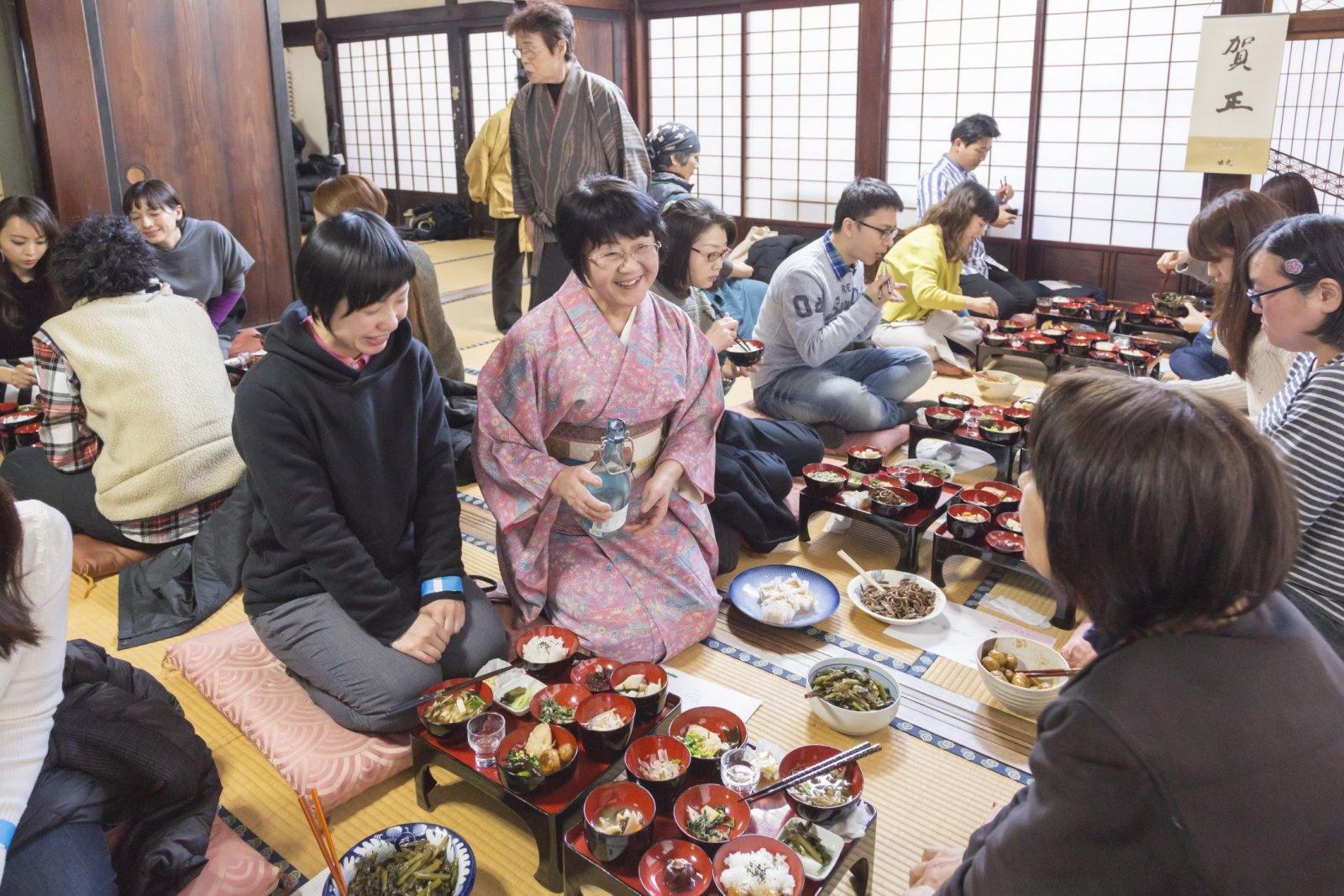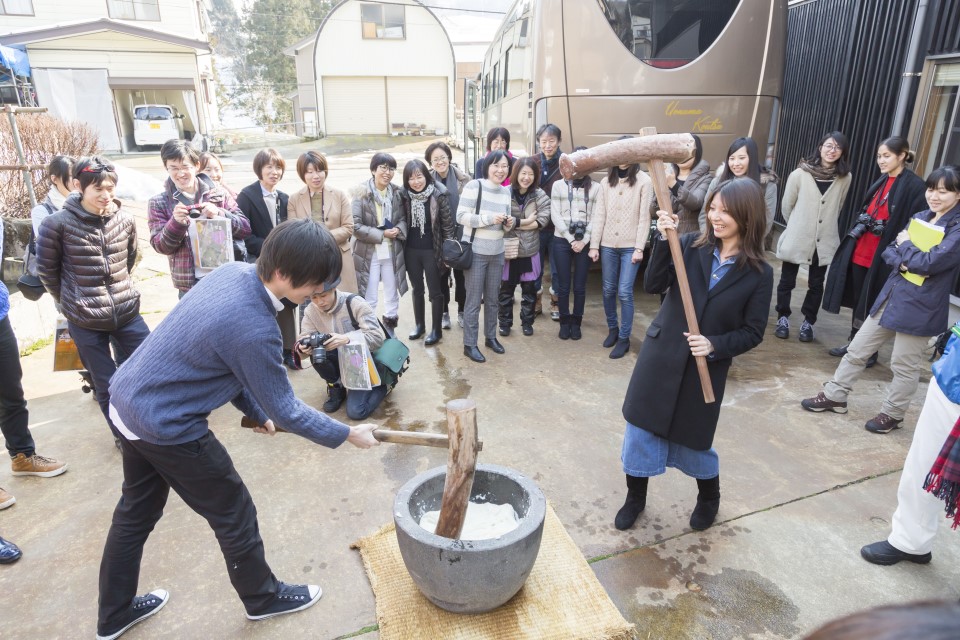 The story of lacquered plates and bowls that have been handed down for generations
Ingredients for yukimigozen are preserved food such as mountain vegetables and other vegetables picked up in spring which have been dried or pickled in salt. Women in each participating village come up with menu, cook them and serve meal for celebration filled with wisdom and culture of the respective village. Moreover lacquered tableware used to be prepare by each household or relatives caled "maki" consisting of the main household ("honke", family of the oldest son in the house and "bunke" other households in the family). The delicate lacquer tableware were treasured in the warehouse (kura) which offered stable temperature with appropriate level of humidity. Relatives, neighbours and children had their own role to play in relation to the preparation of lacquer tableware which involved a sequence of processes. Supporters from big cities and kohebi members took over the roles of relatives and neighbours for running yukimigozen and prepared lacquer plates and bowls with local women as they talked about stories from the past.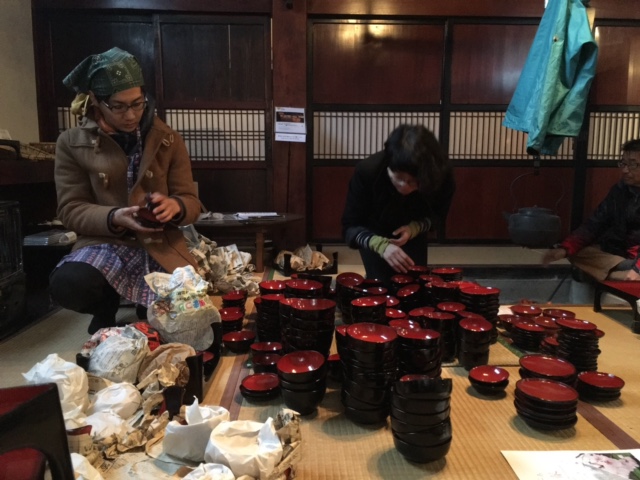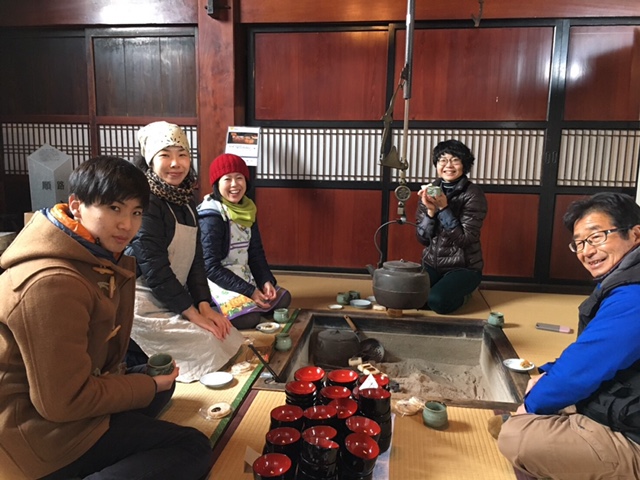 Local meal that exists with time
In order to run "yukimigozen" this year, we orgaised meetings with villages which participated in previous years. We only managed to talk with five villages out of thirteen. The old people are vonaurable with COVID-19 and any pandemic in this ageing community with limited medical facility could be devestating. Those villages which didn't join the meeting said "we had to cancel most of the events in the village and even asked relatives living in big cities not to return home. We are not in the position to welcome visitors from outside of the community. We would have loved to participate if not COVID-19. In response to the government decision of extending the state of emergency until 7 March, we had decided to cancell all the yukimigozen this year.
We can go to supermarket by car at any time we want to and therefore we don't need preserved food. We don't need lacquered plates and bowls as we don't organise a wedding nor a funeral at home. One of the local women who have been working on yukimigozen project told us as follows: "People over 70s are the only ones who can cook traditional local meals. Lacquered tableware that had occupied a space in the storage were thrown away with broken pieces of other stuff after the Chuetsu Big Earthquake. Meals and tableware that take long time to prepare and look after are disappearing from this region. However, the traditional local meal is changing as time goes by. There should be an alternative version of the local meal of today."
Although we couldn't enjoy meals prepared by local women this year, "yukimigozen teishoku" is served at Echigo-Tsumari Satoyama Shokudo from Saturday 20 February to Sunday 14 March 2021. I hope you have a chance to try tasting this local meal cooked by the generation of ours who will live and look after Echigo-Tsumari.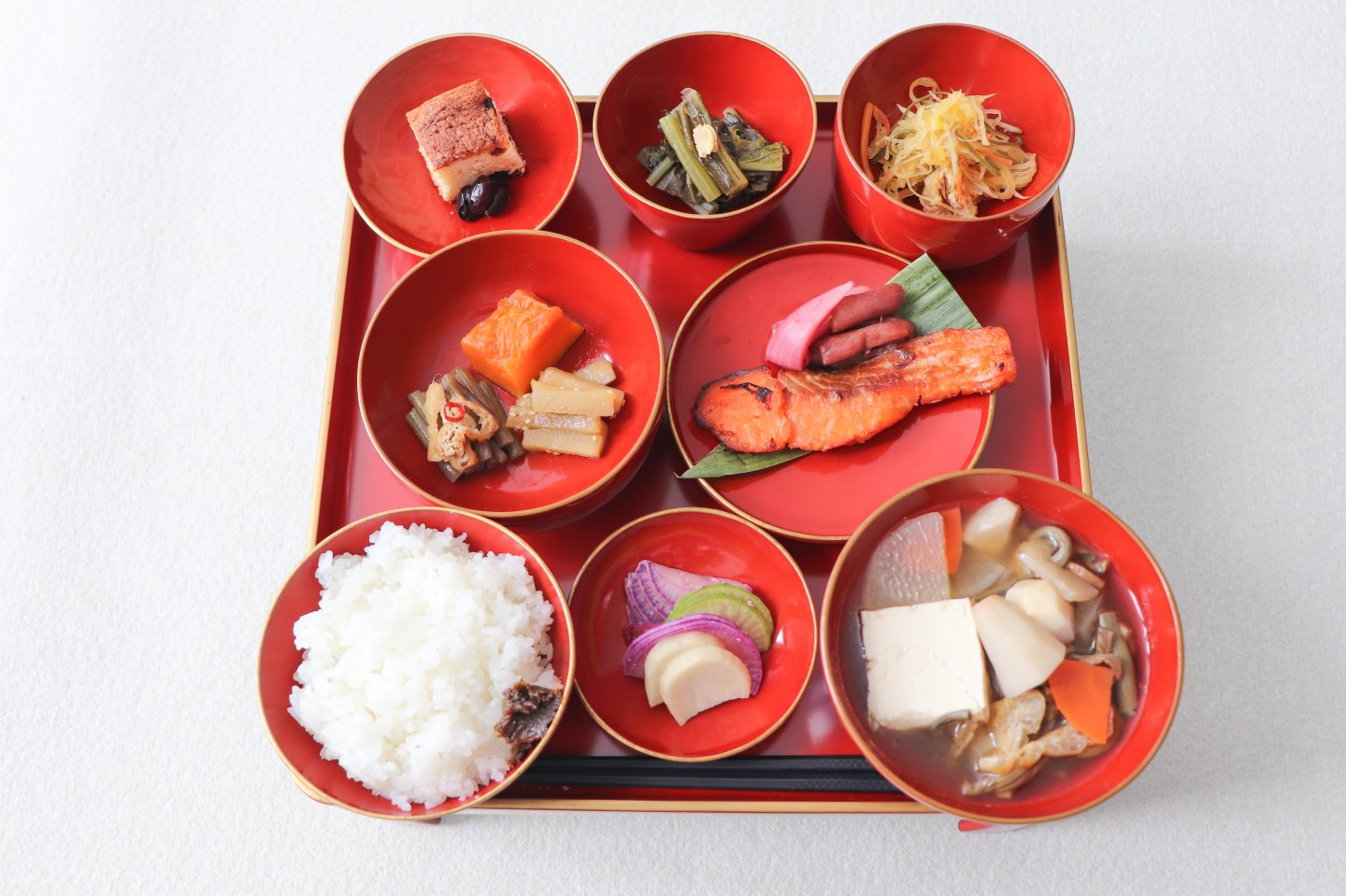 Echigo-Matsudai Satoyama Shokudo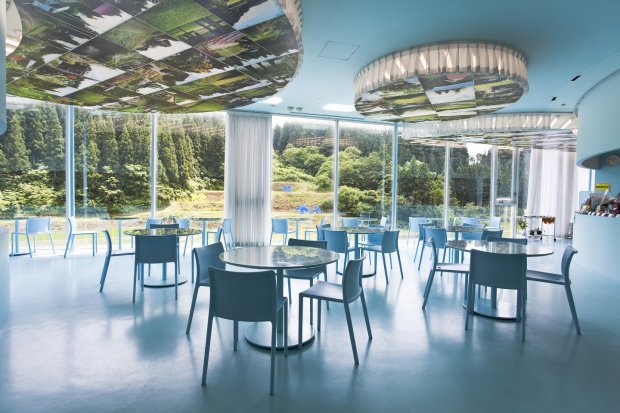 "Café Reflet" by Jean-Luc Vilmouth in Matsudai Nohbutai
Enjoy eat-as-you-like buffet-style meal using fresh vegetables grown by familiar producers and local meals with contemporary twist, using sansai grown in the nature of Echigo-Tsumari region.
Opening hours: 10:00 – 17:00 (lunch from 11:00 to 14:00) Closed on Tuesdays
MIWA Mayumi, NPO Echigo-Tsumari Satoyama Collaborative Organisation