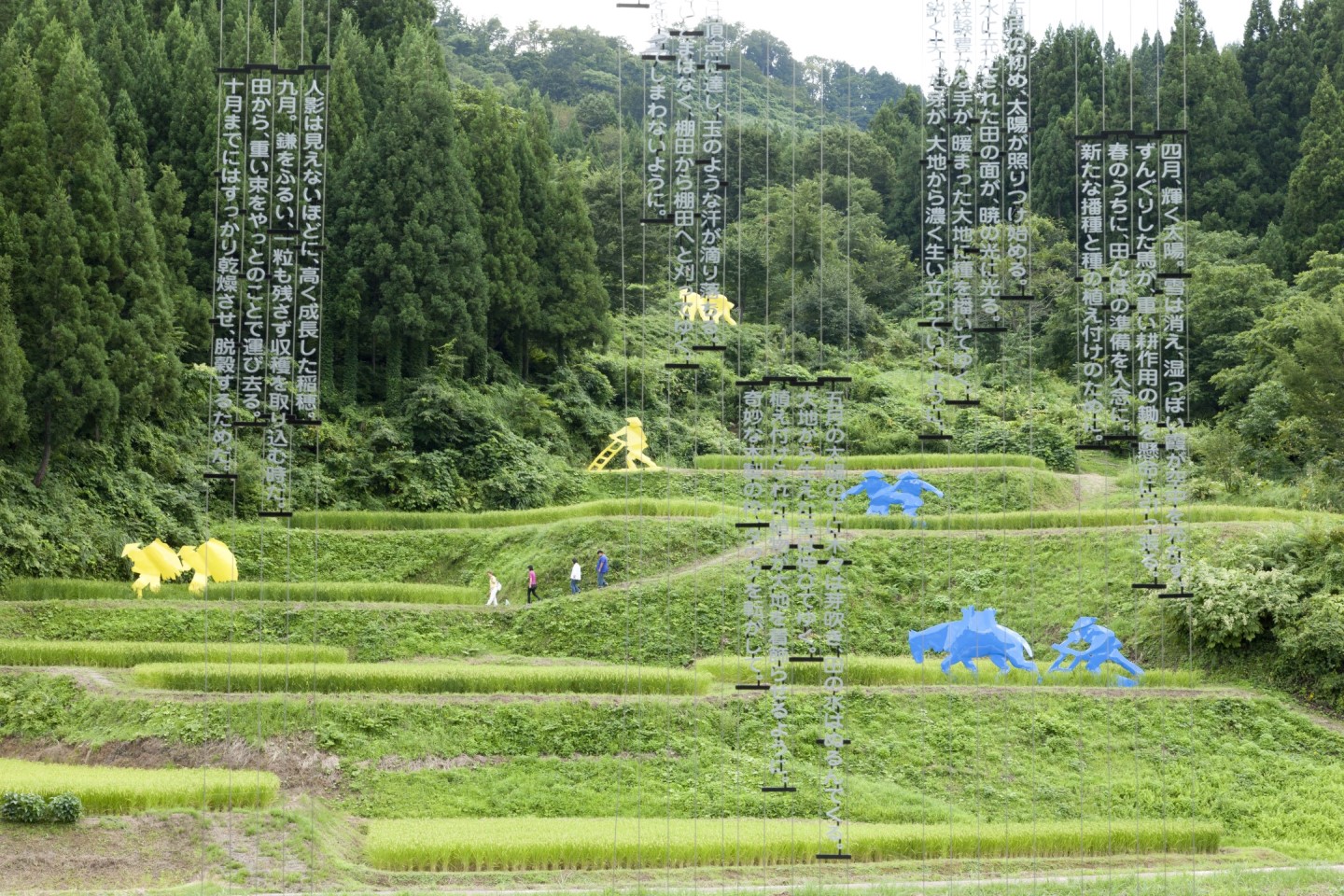 For inquiry
<Accommodation>
■ House of Light opens from Monday 1 June
■ Katakuri House 
In June, it opens to limited the residents of Niigata Prefecture and Sakae-village of Nagano Prefecture. It opens as usual from 1 July.
■ Sansho House opens from Monday 1 June
■ Echigo-Tsumari Kamigo Clove Theatre opens from Monday 1 June
The opening date for the following accommodation will be announced once decided:
■ Shedding House
■ Dream House
Artworks outdoor
Permanent collection of artworks outdoor are "open" to receive visit.
To visitors entering into the ETAT hub facilities and artworks
We reopen while adhering to "new lifestyle" introduced by the Government. Your safety when visiting Echigo-Tsumari Art Field is our top priority. In order to protect you from being infected by COVID-19 and to avoid spreading COVID-19 from Niigata prefecture, Echigo-Tsumari Art Field has put following measures in place to prioritise the health and wellbeing of everyone:
Until 18 June:  Open for the residents of Niigata prefecture only.
From 19 June  to 30 June:Open for the residents except for Tokyo, Kanagawa, Saitama, Chiba, and Hokkaido.
From 1 July:  Open for all visitors.
You will be required to wear a mask while being inside the hub facilities and artworks.
Clean your hands by hand-sanitisers before entering into and when leaving the facilities.
We will ventilate the facilities regularly.
We have increased hygiene protocols, increased cleaning and disinfecting of the facilities.
We enwure the well-being of staff members and they will be wearing masks when on duty.
You will be required to fill in your address at the reception.
Photo by T. Kuratani