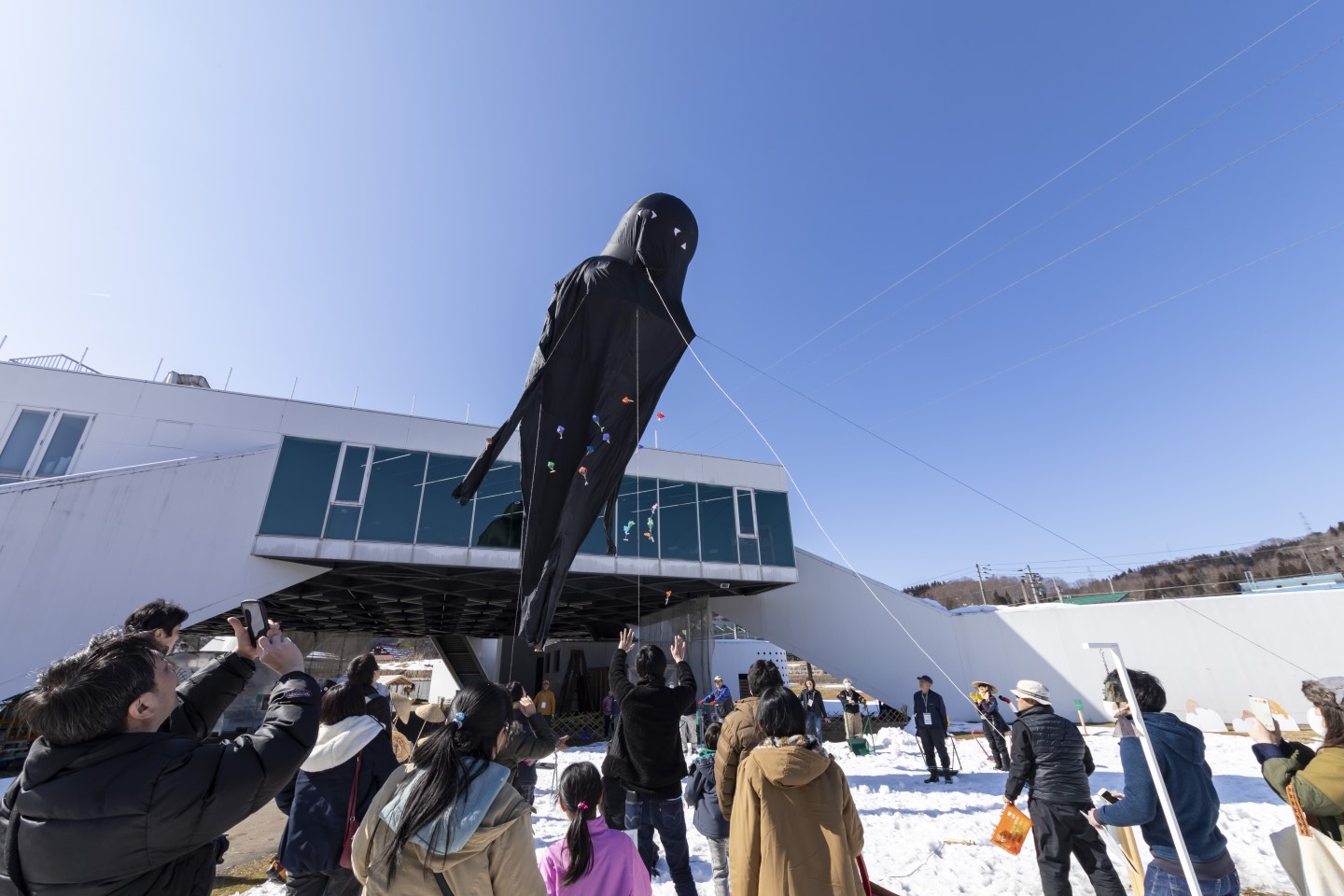 For inquiry
Play in art at Satoyama in snow on Sat 20, Sun 21, Sat 27, Sun 28 Feb, Sat 6, and Sun 7 Mar
Echigo-Tsumari Art Field 2021 Winter – SNOWART which started on Saturday 23 January is launching "The Snowy Wonderland", three consective weekends of fun at Matsudai Nohbutai from Saturday 20 February. The highlight will be the long-waited Echigo-Tsumari Snow Fireworks on Saturday 6 March. Let's have a close look at the 6-days of fun in Echigo-Tsumari in winter.
---
6 days only - The Snowy Wonderland at Matsudai Nohbutai outdoor space
There will be lots of programs using the vast area around Matsudai Nohbutai for six days on Saturday 20, Sunday 21, Saturday 27, Sunday 28 February and Saturday 6 and Sunday 7 March 2021.
---
Limited time only - try "Yukimigozen set meal"
From Saturday 20 February, Echigo-Matsudai Satoyama Shokudo offers "Yukimigozen set meal" for limited time. While "Yukimigozen set meal" has been a lunch experience exclusively offered to participants in the official guided tours, we have arranged to make it available at Echigo-Matsudai Satoyama Shokudo for visitors to enjoy as the official guided tours have been cancelled. The Special Ticket holders can even make use of JPY1000 worth coupon to try it!
---
Open until 14 March - "The Snowly Wonderland" at KINARE outdoor space
---
Grab the great value ticket - "Echigo-Tsumari Art Field 2021 Winter: SNOWART Special Ticket
This Special Ticket (JPY2000 for adult) enable you to access all the facilities which would otherwise cost JPY4000. Moreover, the Special Ticket for adult (valid until 14 March 2021) comes with JPY1000 worth of coupon which is valid until Wednesday 31 March 2021.
---
Echigo-Tsumari Snow Fireworks / Gift for Frozen Village on Saturday 6 March 2021
---
Photo NAKAMURA Osamu, KURATANI.T