We are excited to offer take-away menu including special cakes and hors d'oeuvre (appetizers) from the kitchen of Echigo-Matsudai Satoyama Shokudo.
Pick-up dates: 15:00-17:00 on Friday 24, Saturday 25 and Sunday 26
Pick-up point: Echigo-Matsudai Satoyama Shokudo ※Not available for delivery 
How to book: by Phone (025-594-7181) or fill out the booking form on the back of the flyer and bring it to Echigo-Matsudai Satoyama Shokudo
Booking is closed at 17:00 Monday 20 Decmeber 2021
(Don't wait till the last minutes! Booking will be closed as soon as the number of orders is reached.)
---
1. Special sweets
Echigo-Matsudai Satoyama Shokudo has a reputation for its delicious sweets offerings. There are three different options to choose from this year. Gateau Opera and Bûche de Noël are gluten-free as they are made from 100% rice powder of rice grown in Matsudai terraced rice fields.
●Gateau Opera (serves 5-6 people, approx 9×16cm) JPY3,000
This is Satoyama Shokudo version, inspired by a chocolate cake originally from France. A sponge cake made from rice flour from rice grown in Matsudai Terraced Rice Field and almond powder is soaked in coffee syrup, layered with buttercream and ganache cream, coated with chocolate. 
●Bûche de Noël (seres 4-5 people, approx12-14cm) Price JPY3,500
Bûche de Noël is known for its distinctive appearance in the shape of a tree stump. It is a traditional cake for Christmas in France. Satoyama Shokudo uses rice flour from rice grown in Matsudai Terraced Rice Field for sponge cake which marries with "Echigo-Hime, " a Niigata grown strawberries and creams. Available only during the Christmas season. 
● Stollen Price: JPY2,700 each
Stollen returns this year due to the popular demand from last winter. We use marzipan this year to keep them moister. You can choose "Marron" to enjoy the aroma of spices and vanilla or "Chocolat" to appreciate bitter flavour with a note of red wine. The taste and texture vary and mature as days go by so enjoy this special sweet made for this holiday season.
・Marron: Sultanas, blackcurrants and pecan nuts soaked in liquor are mixed into the dough with marrons glaces – covered with a generous amount of icing sugar.
・Chocolat: A rich mixture of chocolate, nuts and sultanas soaked in liquor and figs marinade in red wine are mixed into the dough – covered with cocoa powder.
※ Stollen are available for purchase at the restaurant from 26 November to 26 December 2021. First come, first served so come and buy yours before they disappear!
---
2. Original hors d'oeuvre
Hors d'oeuvre by Echigo-Matsudai Satoyama Shokudo will add flavours and colours to your Christmas dinner table. It has meatloaf using Tsumari pork, chicken cooked in marmalade, marinated mushrooms, and root vegetables, home-baked bread with hummus, and more. In addition to the large plate to share with three to four people, we also prepare a smaller plate for two this year.
●Menu (tbc):
Meatloaf using Tsumari pork, Chicken cooked in marmalade, Deep-fried burdock with balsamic sauce, Rice croquettes, Shrimps and Brocoli salada with tarter sauce and more
●Price:
Large plate (serves 3-4 people) JPY5000 / Small plate (serves two) JPY2,500
---
3. Cheese fondue at Satoyama Buffet
Echigo-Matsudai Satoyama Shokudo continues to offer the very popular "Satoyama Buffet" in the weekends in winter seasons. The main option you don't want to miss is cheese fondue – for you to dip wiener and locally-grown vegetables as well as home-baked bread. 
Satoyama Buffet
・Saturdays, Sundays and public holidays from Saturday 4 December 2021 to Sunday 27 March 2022 (Closed on Tuesdays and Wednesdays as well as end of year/new year).
・Adult JPY1,700, Child age under 12 JPY800, Child before school age JPY500) price include tax
※ You can enjoy set meal "Satoyama Gohan" and "Satoyama Curry" if your visit falls into weekdays. 
Echigo-Matsudai Satoyama Shokudo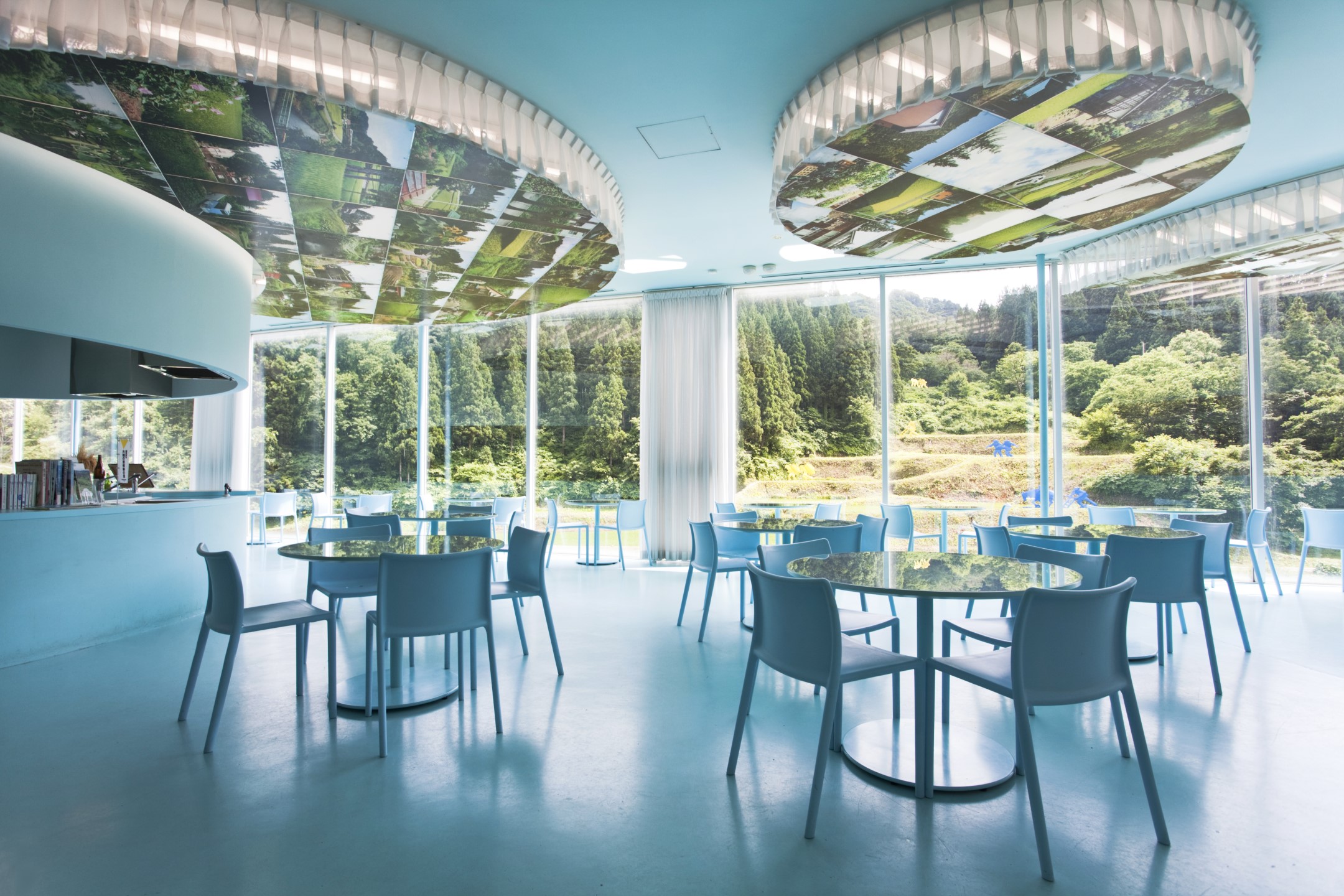 Address│2F Matsudai Nohbutai, 3743-1 Matsudai, Niigata
Opening hours│10:00 – 17:00
Closed on│Tuesdays・Wednesdays
※All price include tax
※photo by Yanagi Ayumi