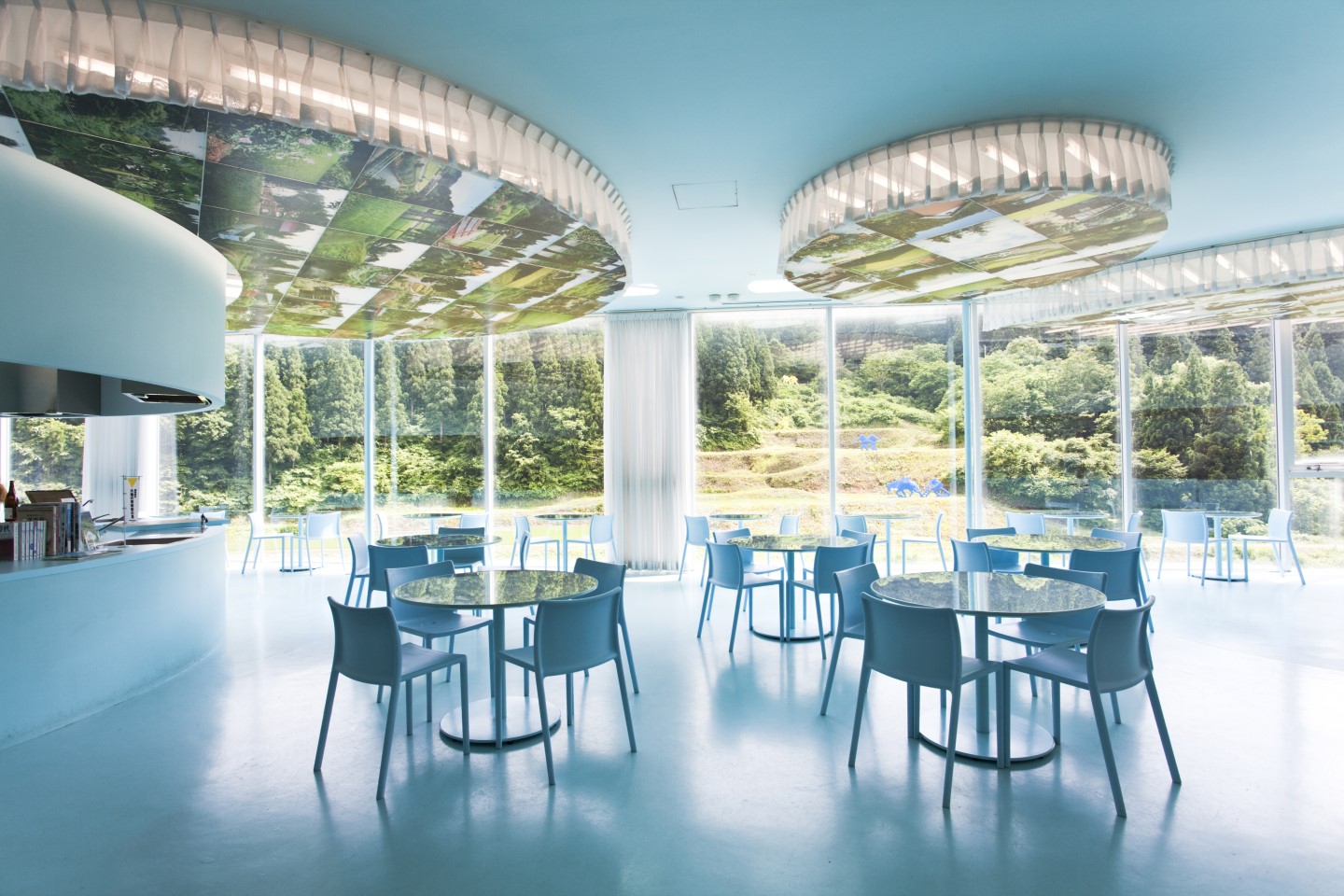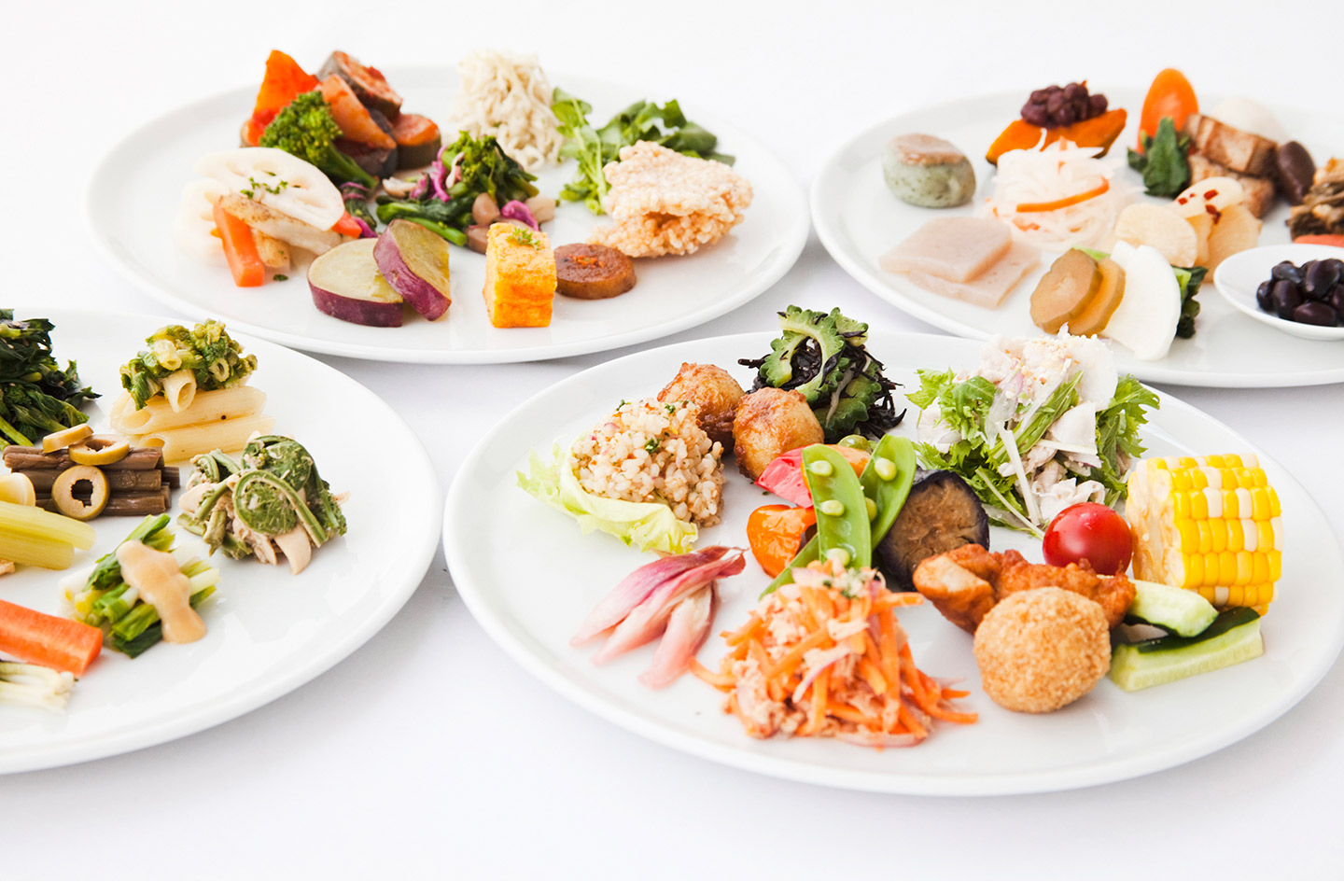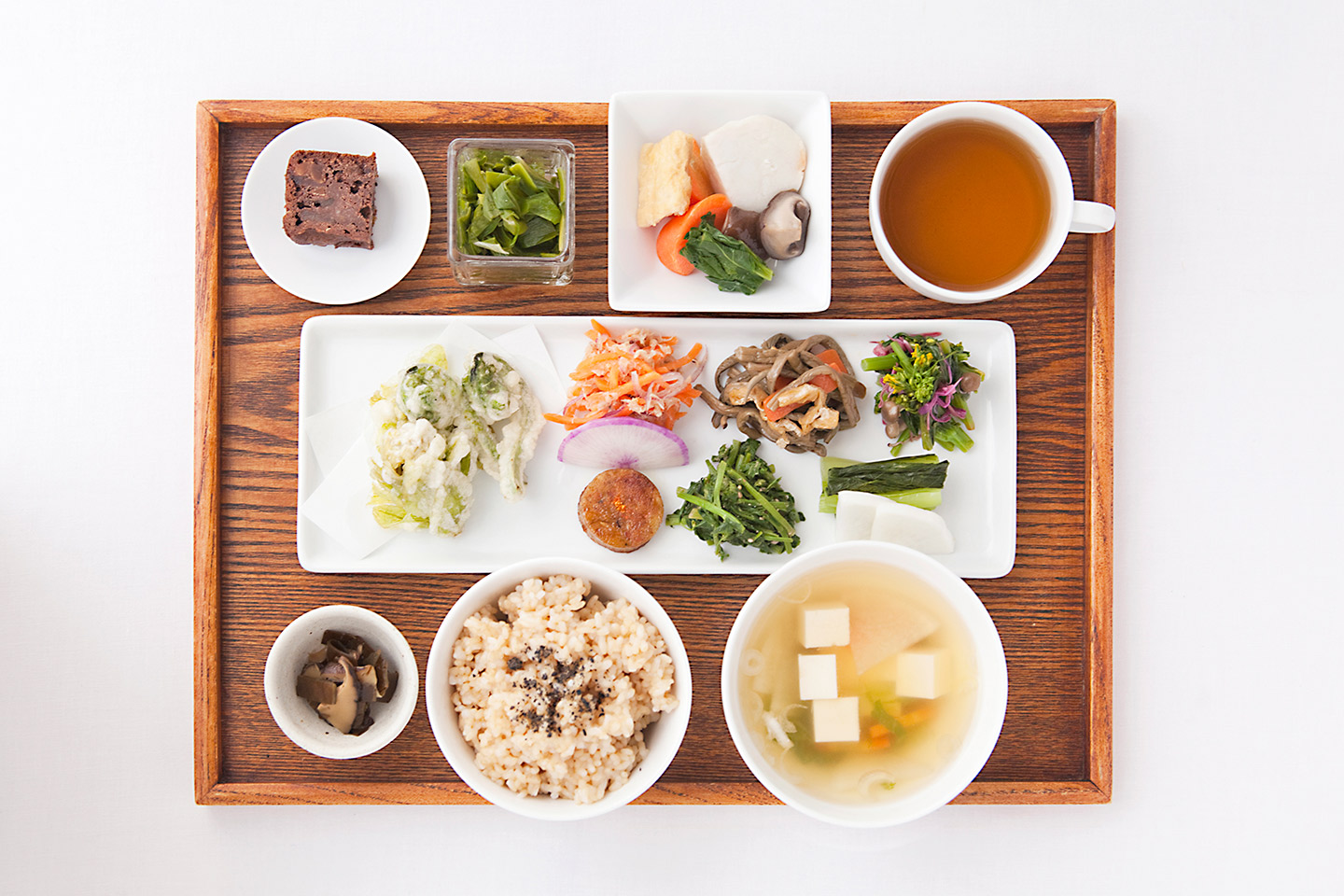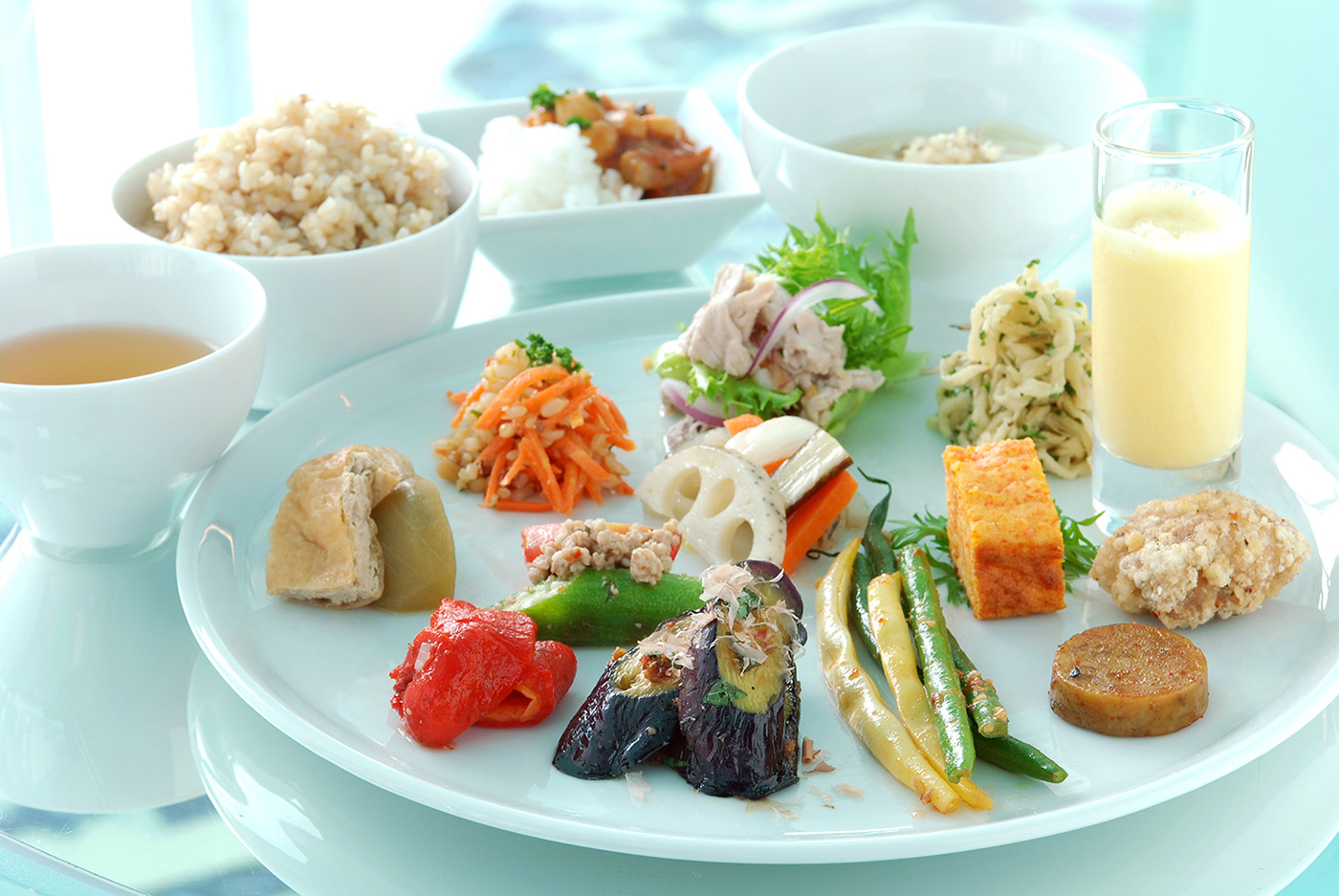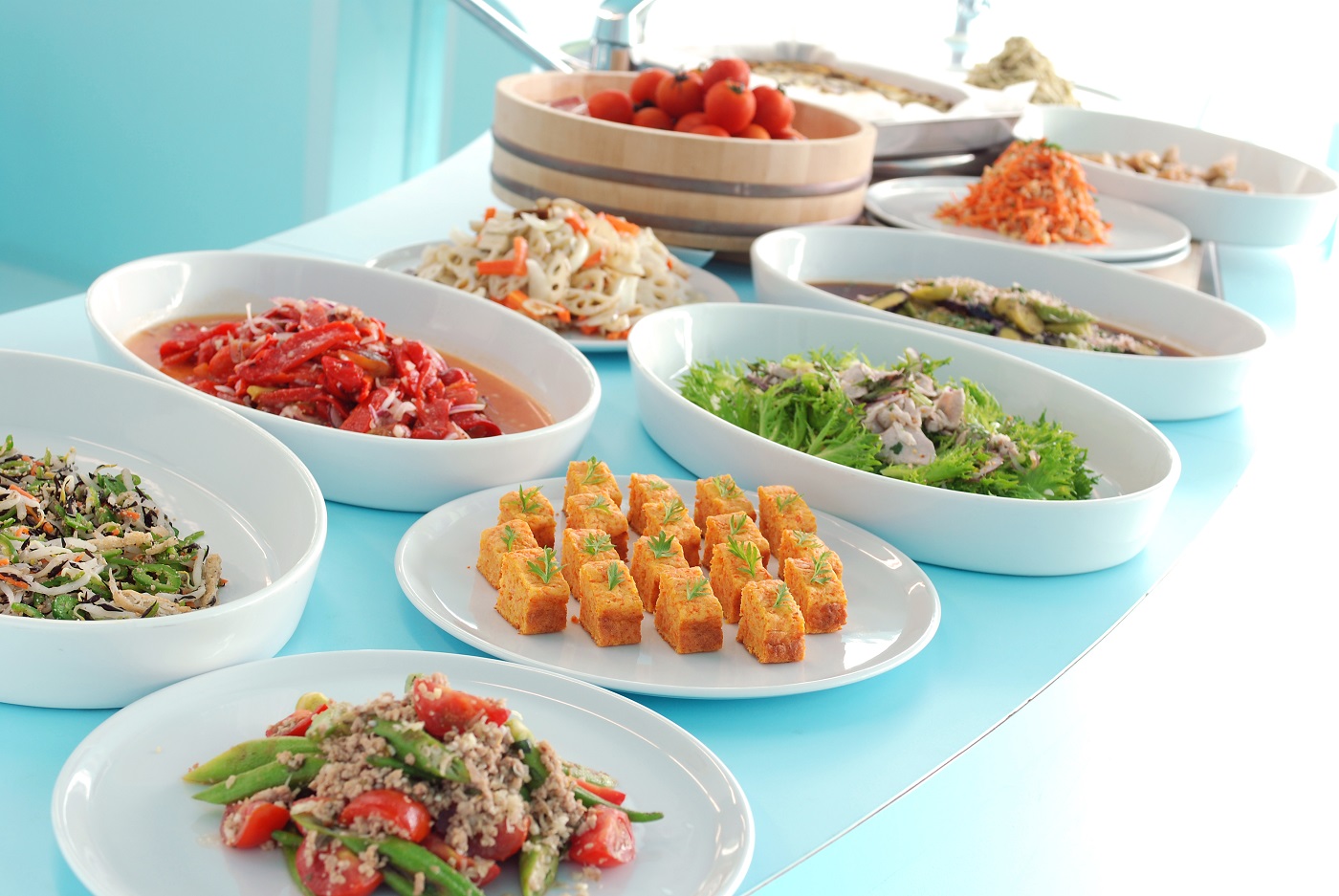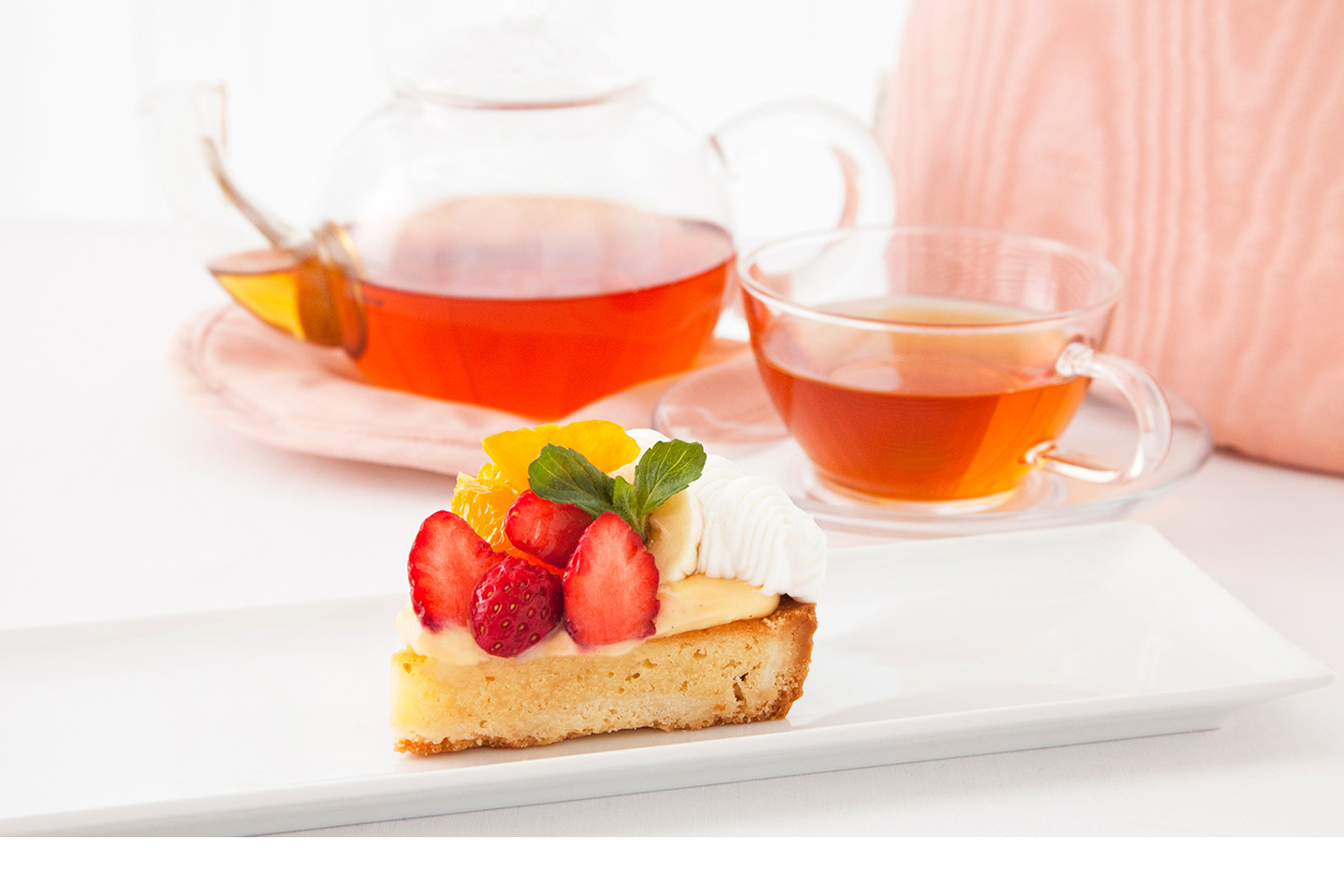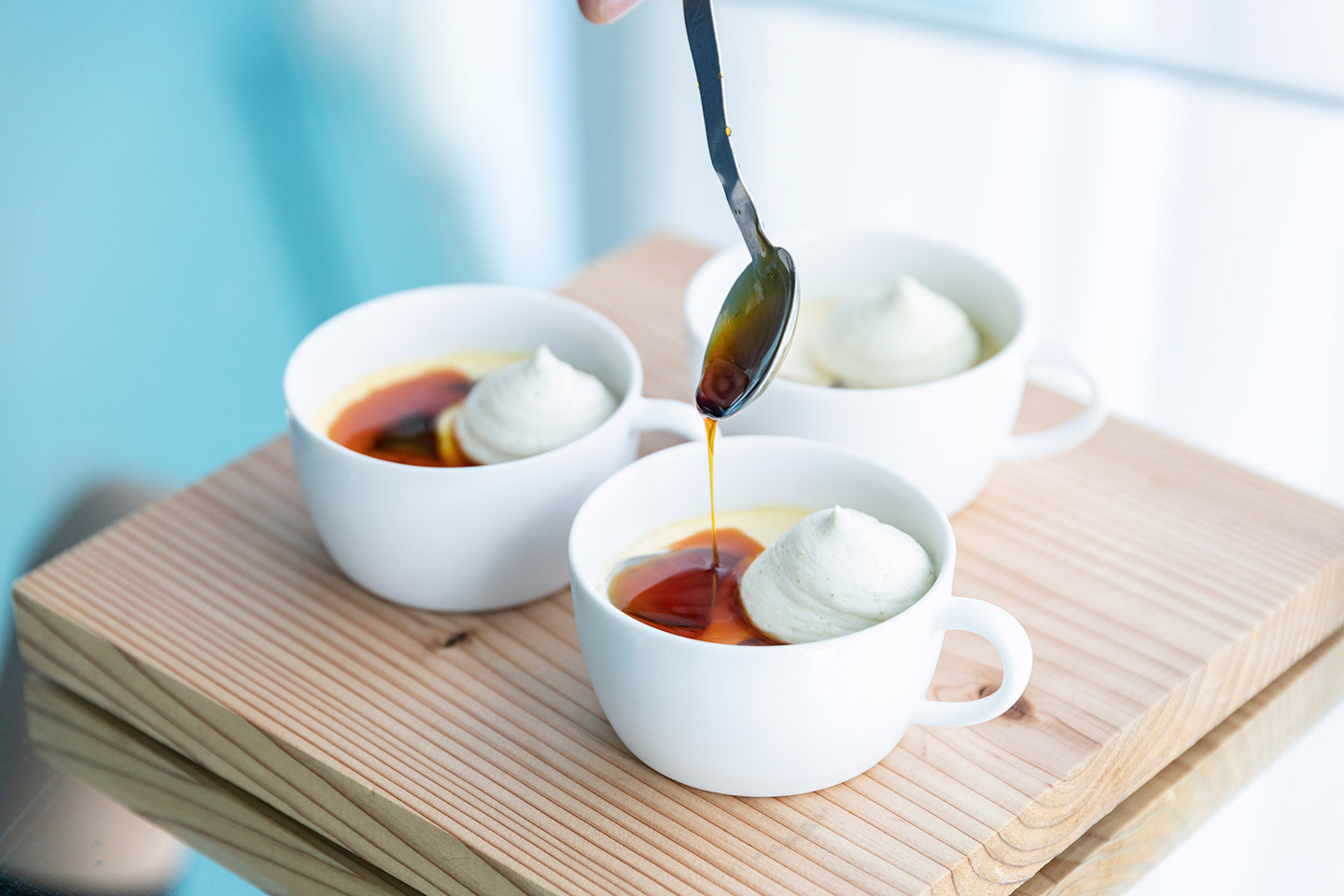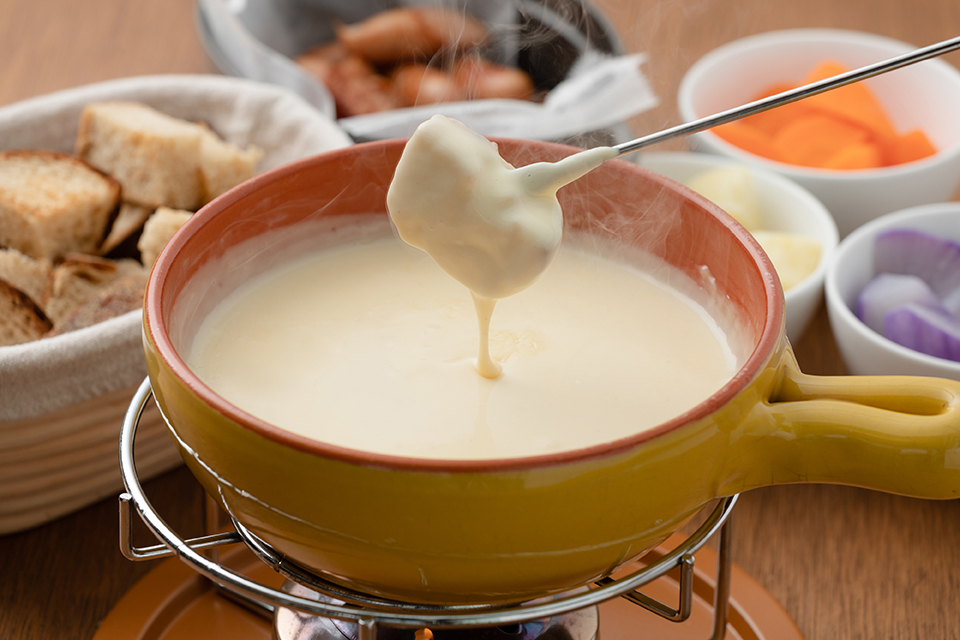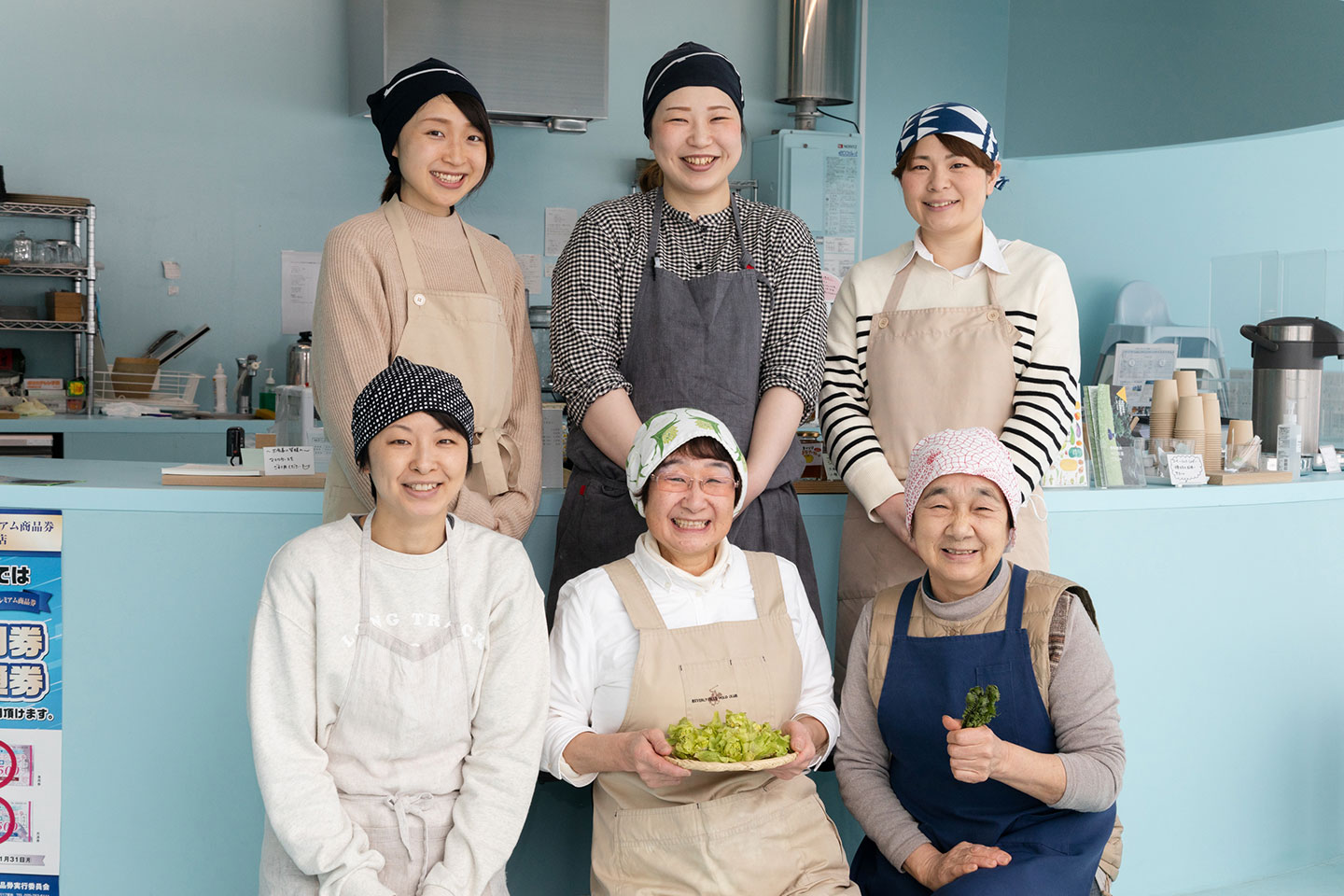 Facility Info and Map
Satoyama Buffet: Saturdays, Sundays and Holidays.
・We will invite you to a table one by one in a queue.
・Buffet will be finished once we run out of ingridients
Adult JPY1,700 / Child age between 7 and 12 JPY1,000 / Child before 6 JPY500
Buffet offerings include local produces which are cooked in traditional recipes with a modern twist.
Enjoy distinctive flavour of nature in Echigo-Tsumari.
Daily lunch (weekdays)
Satoyama gohan JPY1,000
Served with several small portions of different dishes with a bowl of rice and soup.
Interior space: Café Reflet by Jean-Luc Vilmouth
The floor-to-ceiling windows give you a panoramic view of the terraced rice fields. The unique light blue interior space is created by Jean-Luc Vilmouth: photographs taken by local residents are hung on the ceiling and reflected on the round table surfaces, giving you a sense of being embraced by the nature of Matsudai.
Tea time
While lunch is very popular, you can also stop by for cup of coffee or tea and home-made sweets and seasonal ice cream.
Drinks from 400 yen.