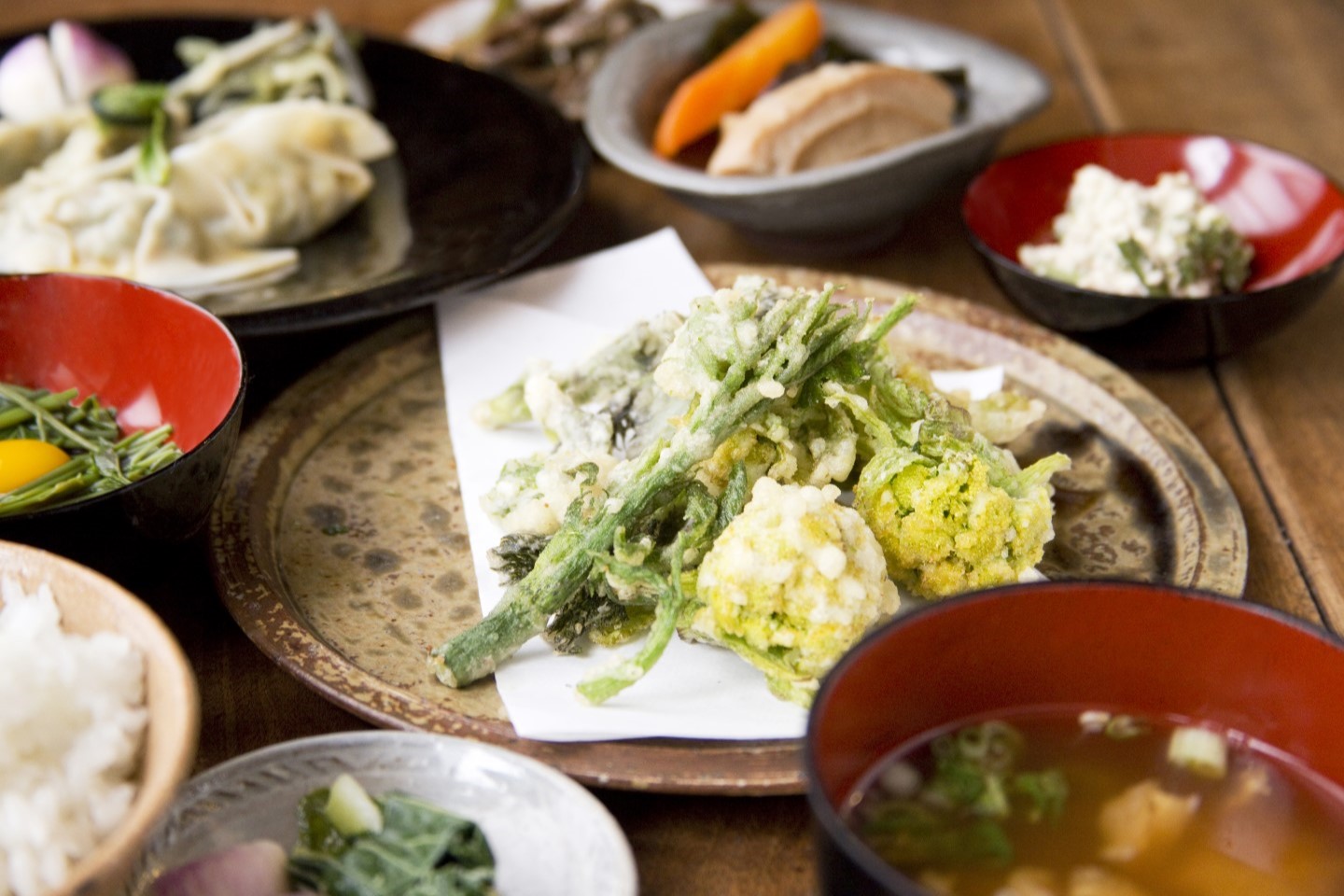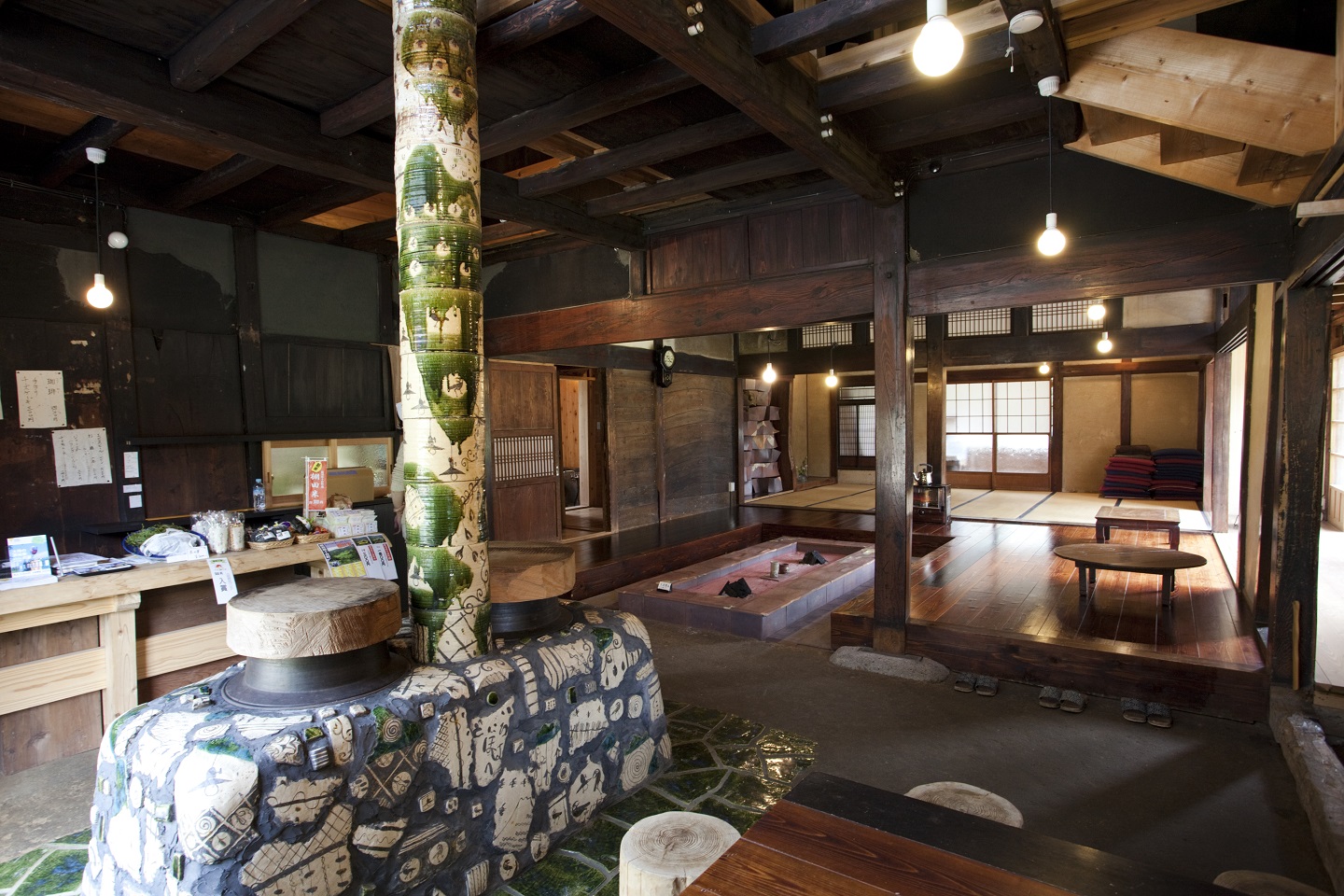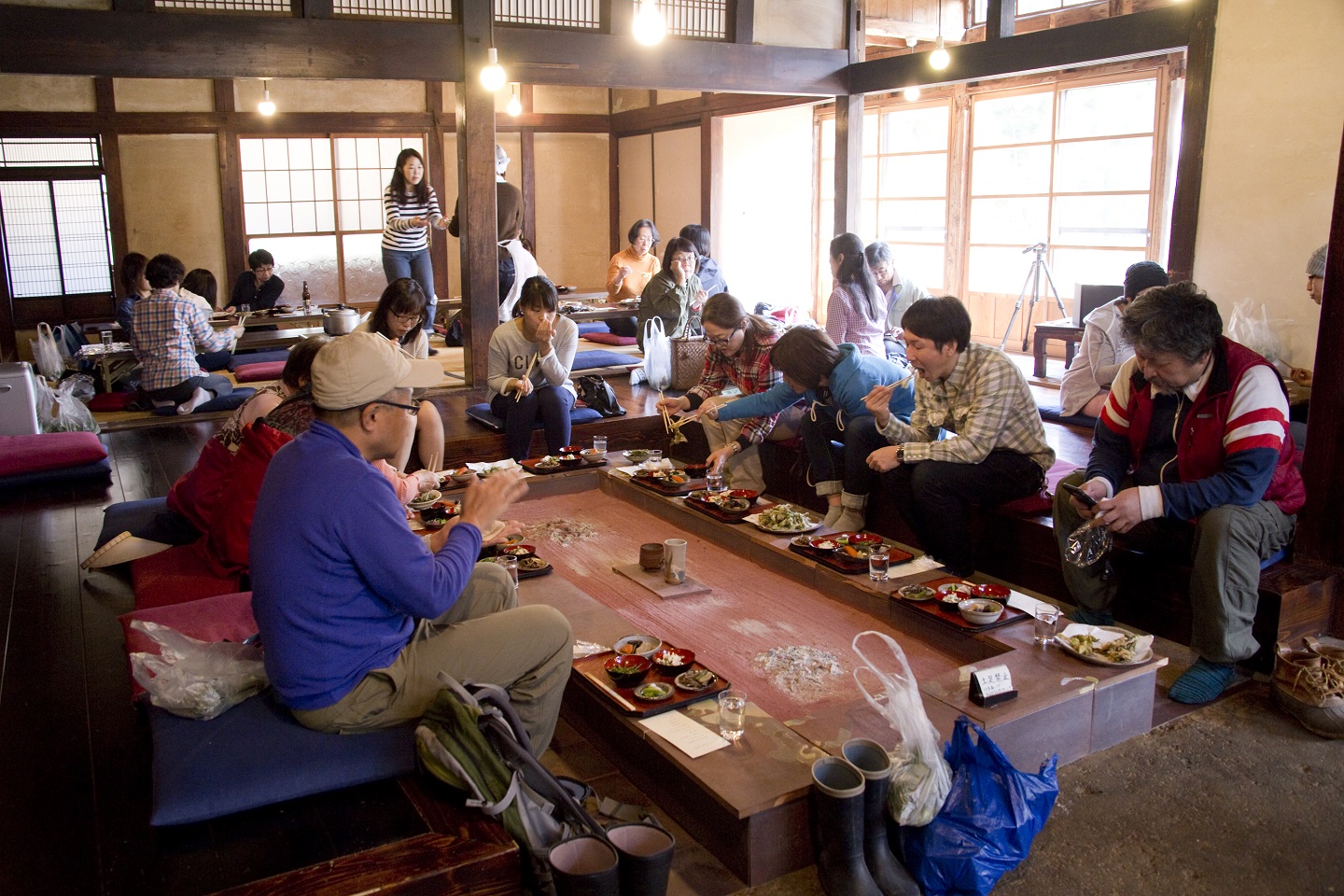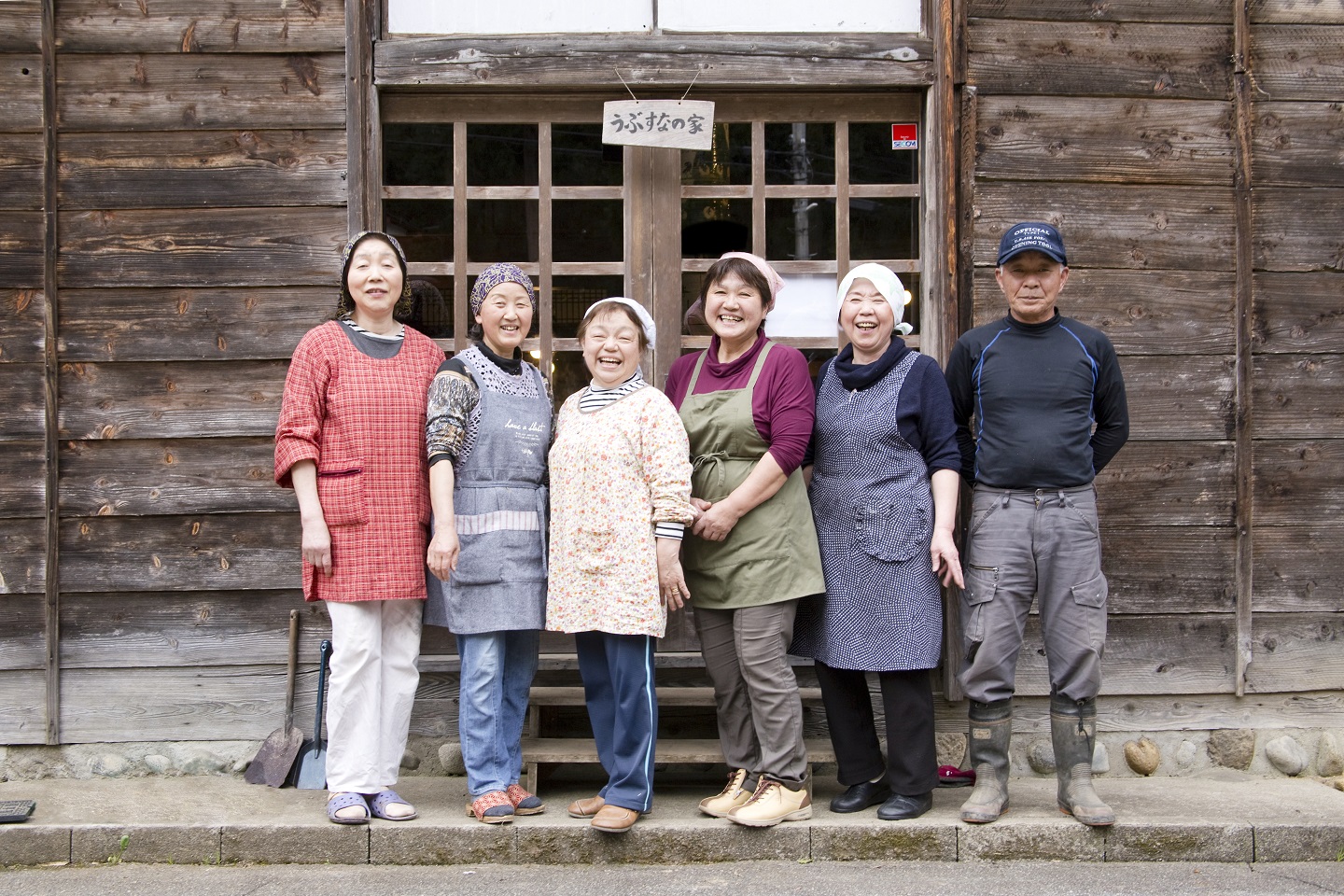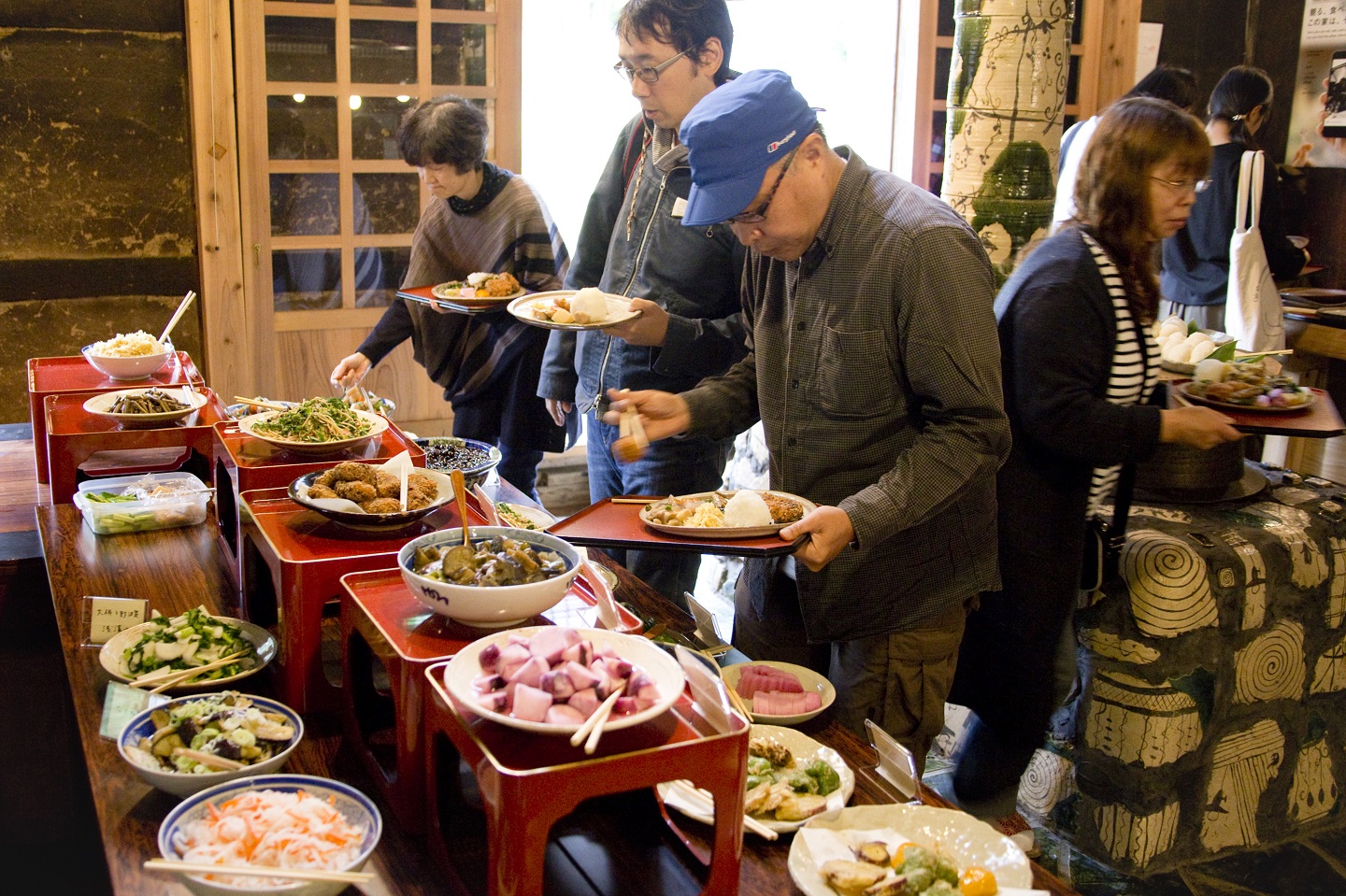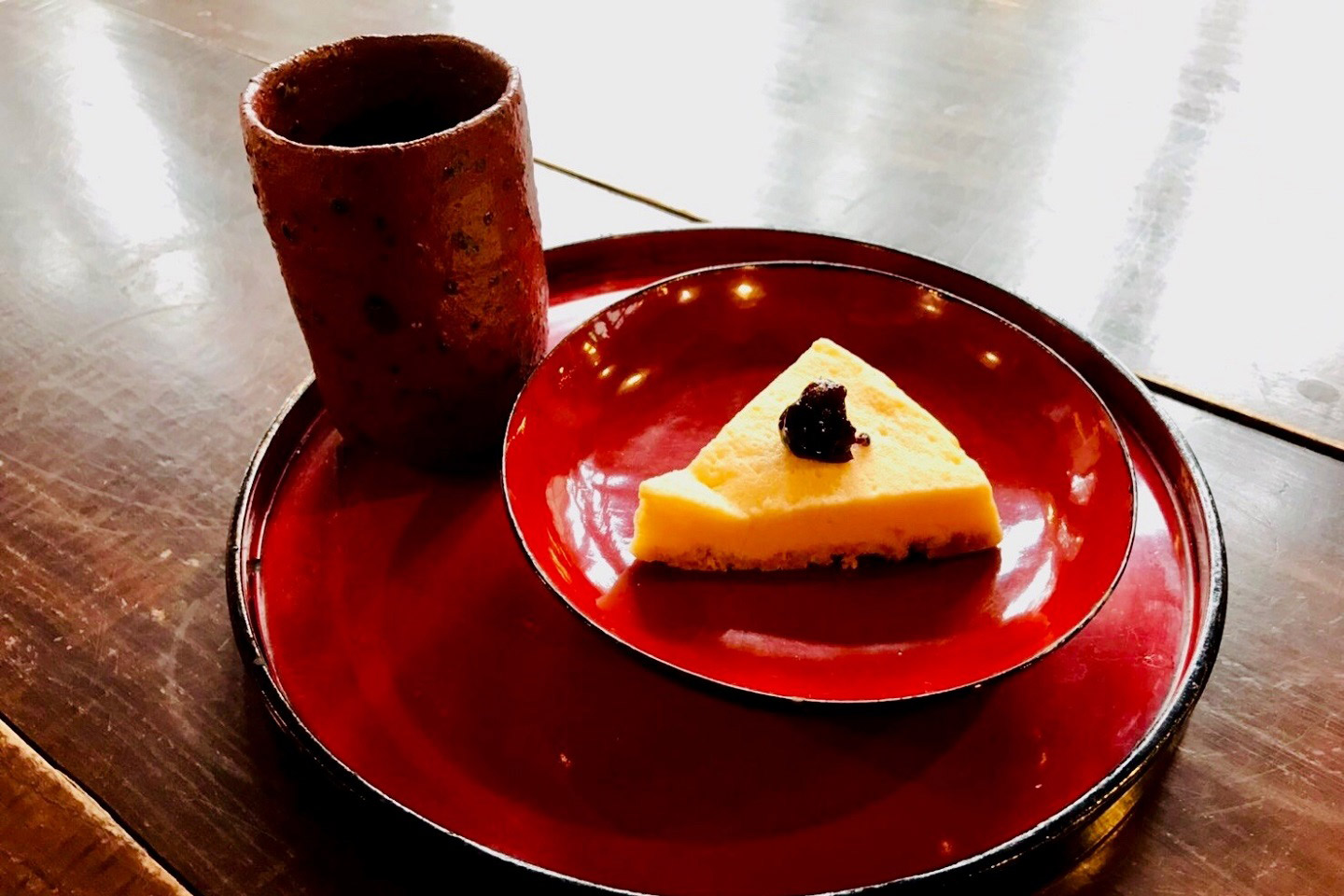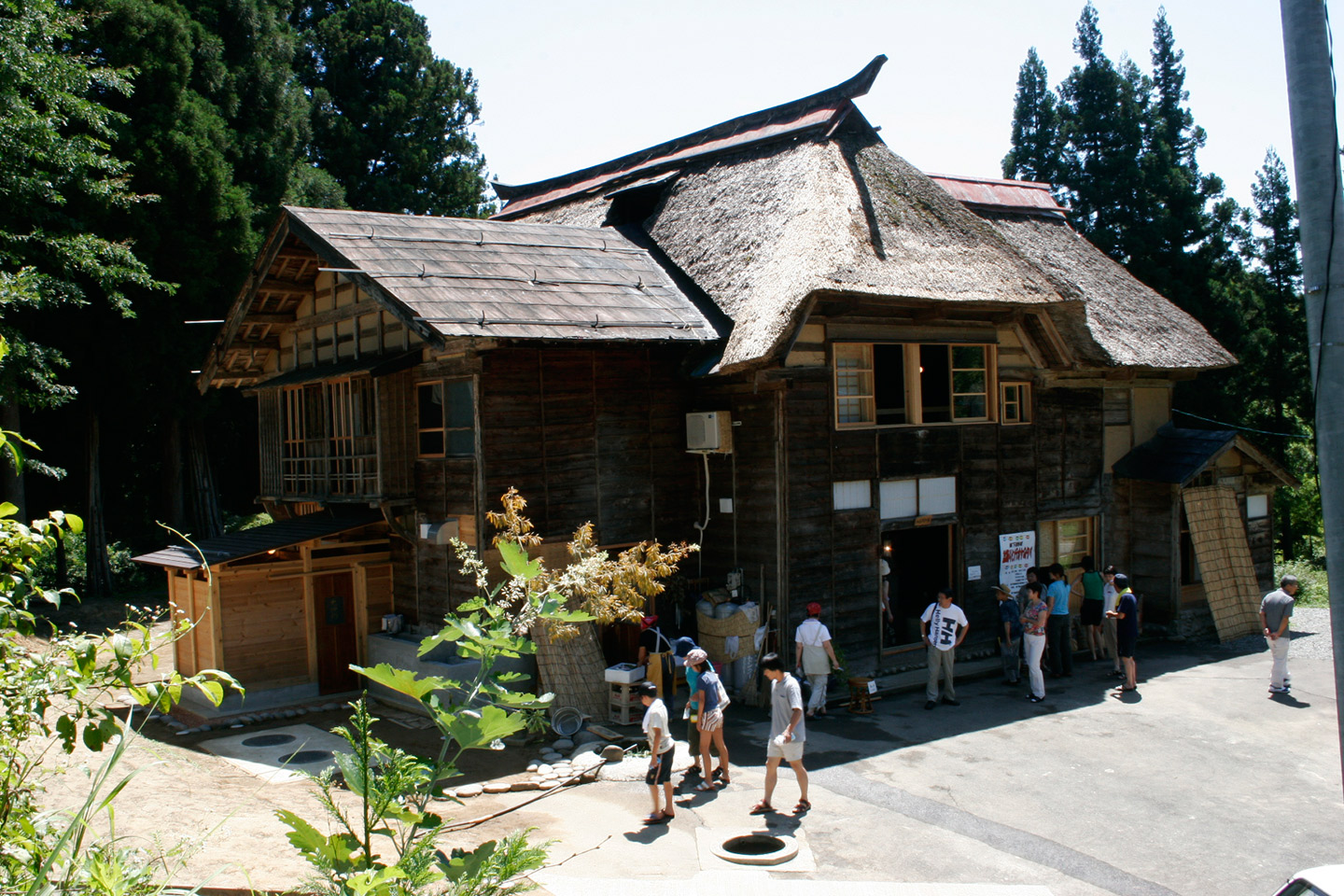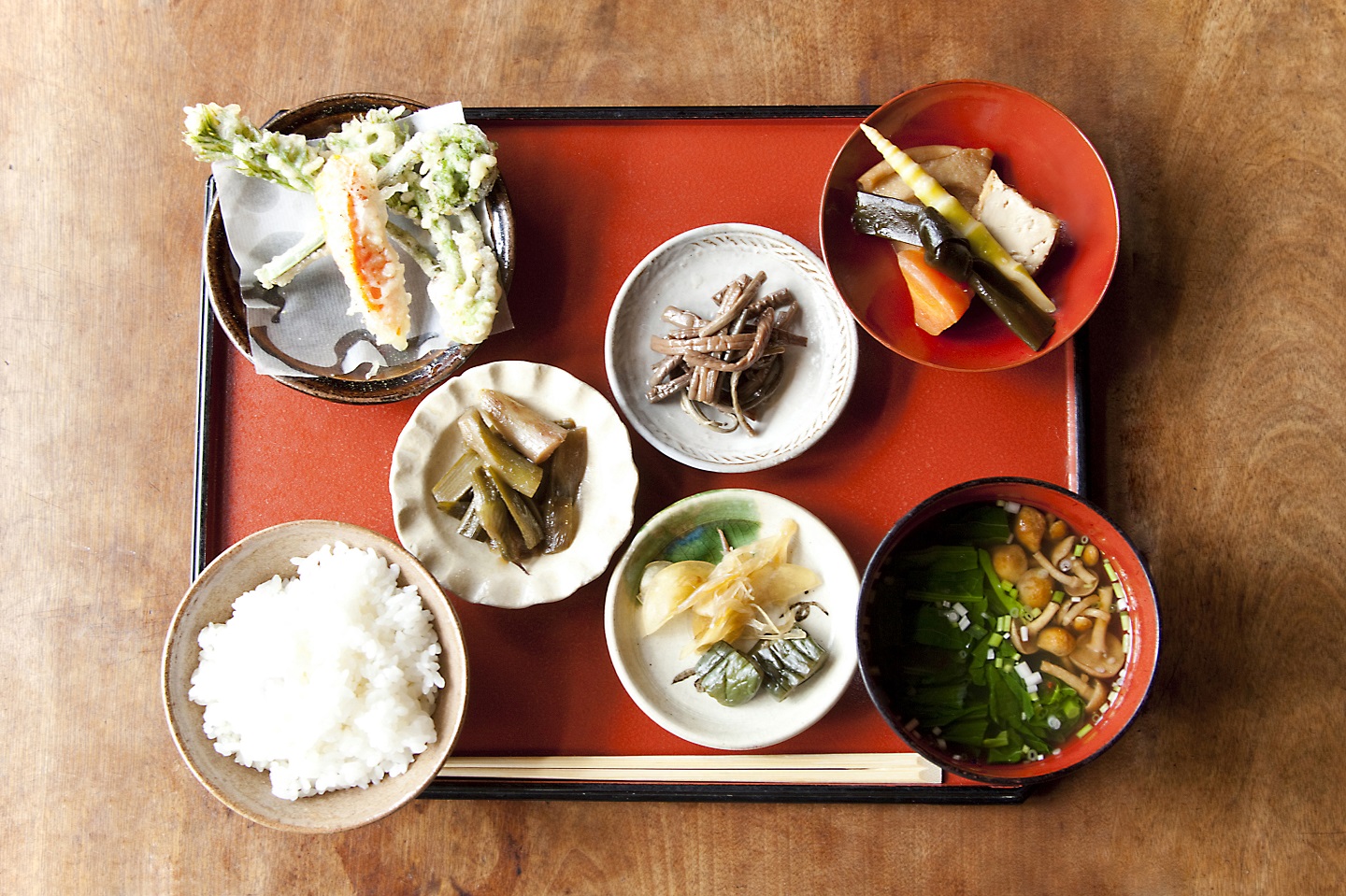 Information and Map
This beautiful thatched-roof former minka house built in 1924 is reborn as a museum of potteries. On the ground floor, distinguished Japanese potters from across the country have reimagined a traditional cooking stove, washbasin, and bathtub. Visitors are welcome to enjoy local cuisines and delicacies cooked by local women and served in plates and bowls created by these potters. Three tea rooms on the upper floor serve as gallery space as well a comfortable resting space. Ubusuna House has been gaining popularity and attention for its warm atmosphere and the smiling faces and stories of the local women from the mountain village.
※ Please note that the menu items and price changes based on the season. The utensils and bowls used also changes based on on the seasonal menu.
※We will announce about the business hour for 2021 as soon as it's ready.