Thinking 21st century art in the world from Niigata
Echigo-Tsumari Art Field - Official Web Magazine
Travel / Play in Echigo-Tsumari
Onsen visit as exploring art. Best three day-visit onsens
Echigo-Tsumari where the ETAT is staged not only hosts artworks but also is home for onsens (hot springs) such as Tokamachi Onsenkyo, Kiyotukyo Onsenkyo, Matsunoyama Onsen, and Miyanakajima Onsen. Matsunoyama Onen in particular is one of the best three medicinal onsens across Japan. In this issue we will highlight must-visit onsen in Echigo-Tsumari region.
20 September 2019
Nasteview Yunoyama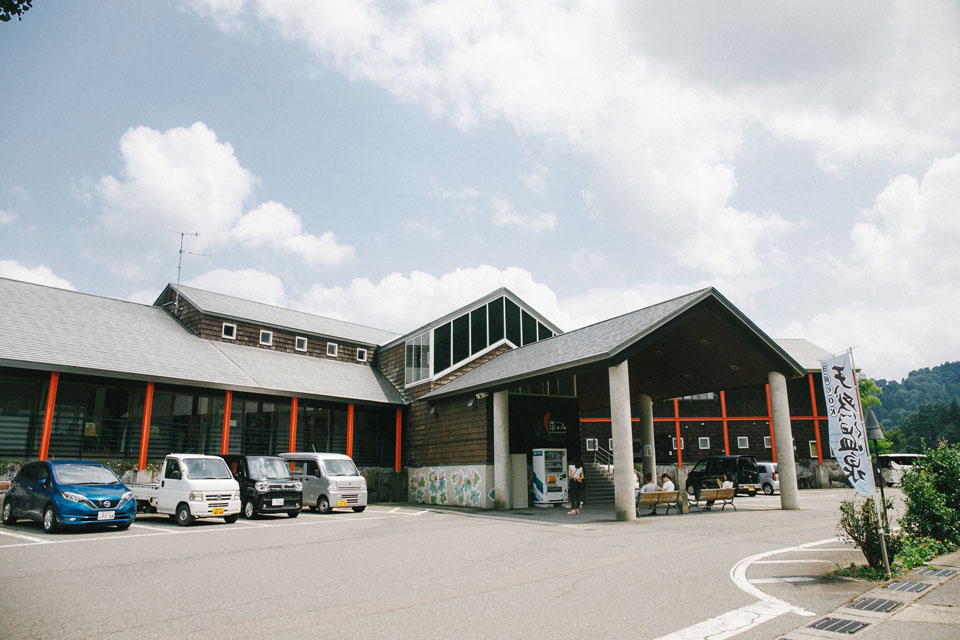 You can enjoy the high quality bath water as you overlook a breathtaking landscape, known as one of the best three medicinal onsen in Japan at Nasteview Yunoyama, a day-visit Onsen facility in Matsunoyama Onsen.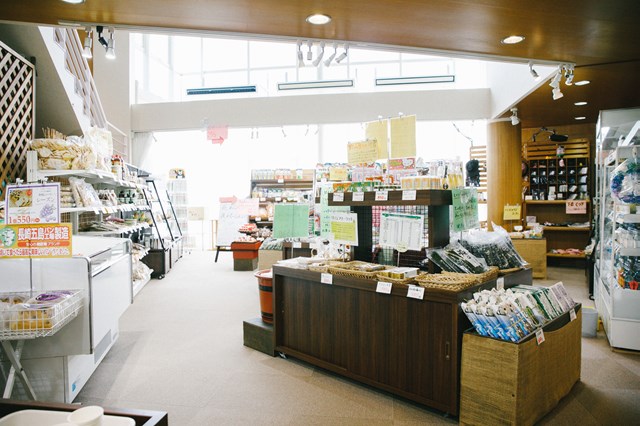 A kiosk selling distinctive souvenir from Matsunoyama Onsen as you entre the facility.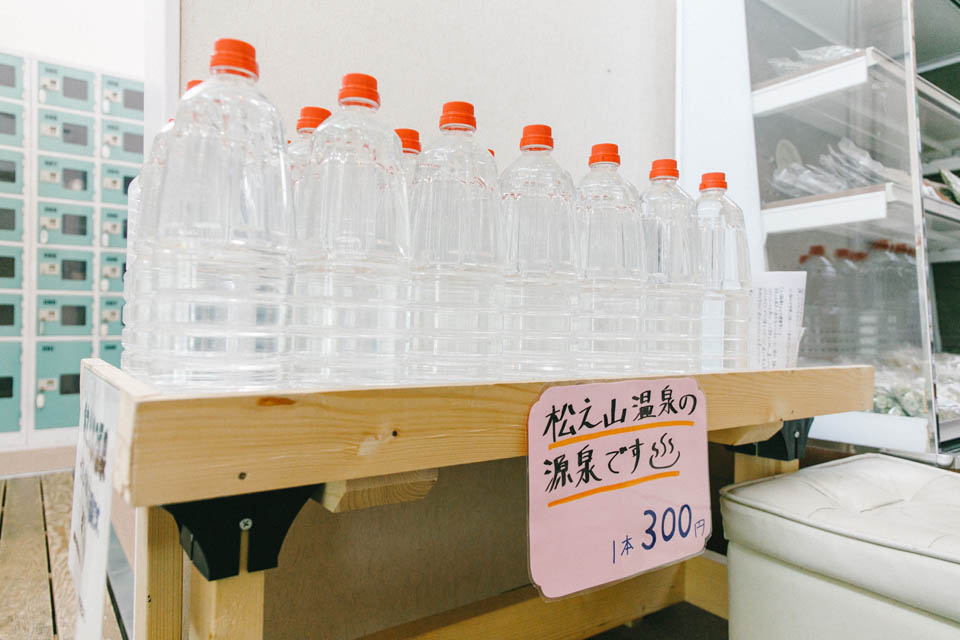 What is highly recommended is "Matsunoyama Onsen no gensen" a bottled of water collected from the source of Matsunoyama Onsen (JPY300 / bottle). Matsunoyama Onsen is known for natural moisturizing ingridients. Apply to your skin after the bath and it turns your skin so silky and smooth.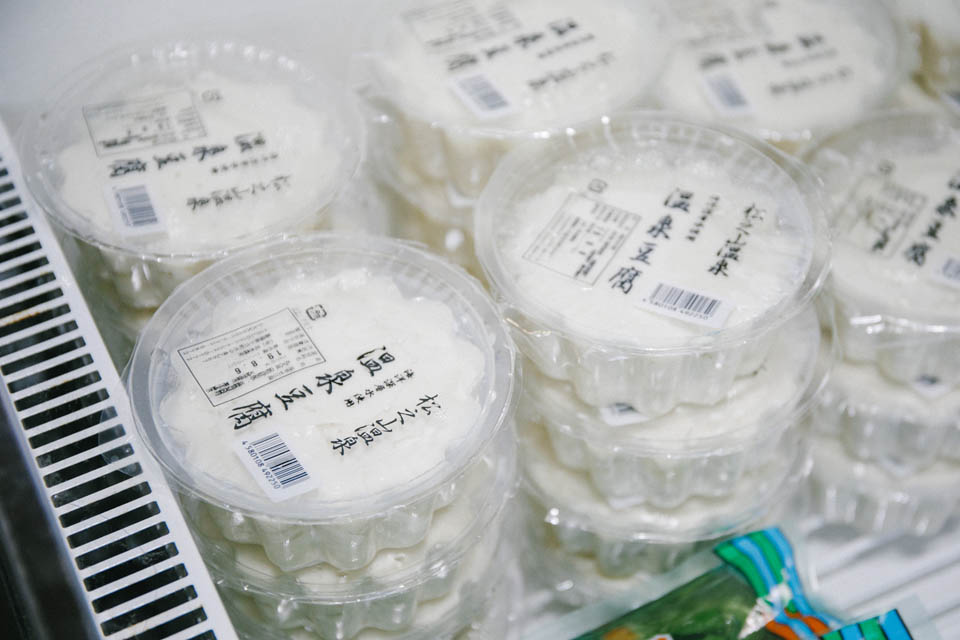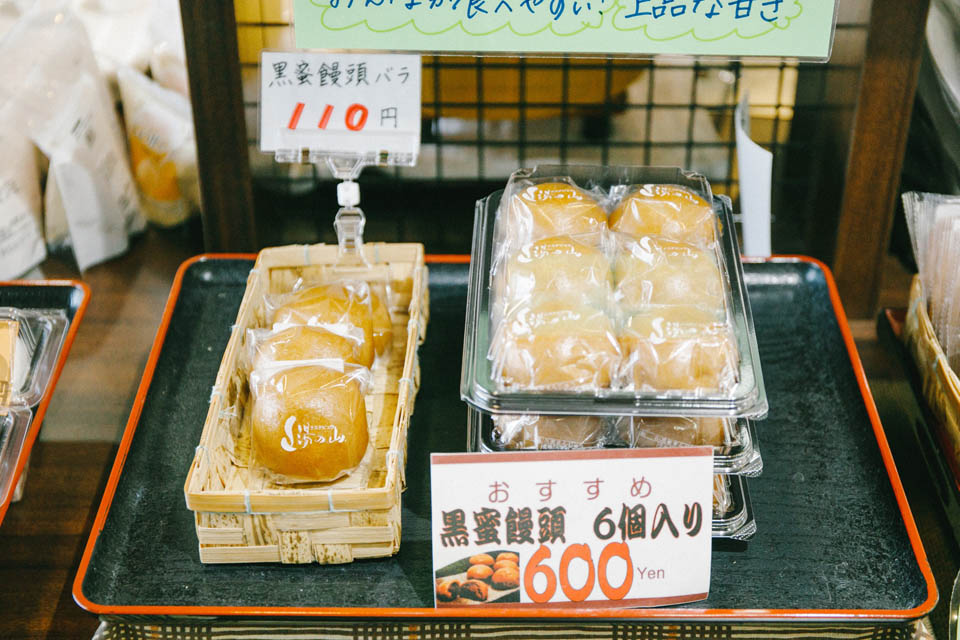 Other popular items include "Matsunoyama Onsen Tofu" (JPY250) – tofu made from Matsunoyama Onsen water as well as "Yunoyama Manju" (JPY600) using brown sugar.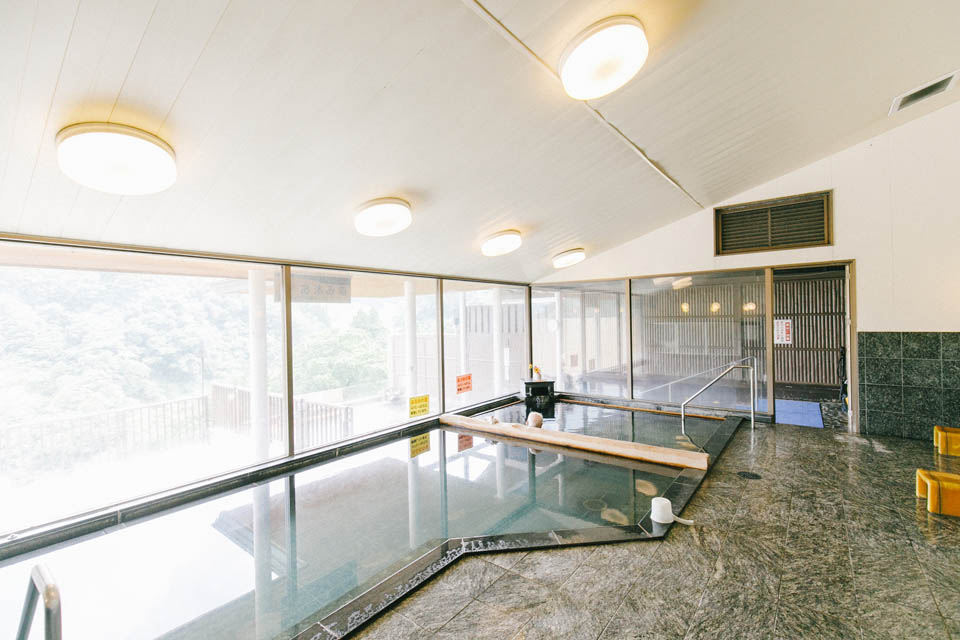 The inner bath has large glass window where you can feel openness while enjoying the entire view of mountains. Nothing is better than taking a bath as you absorb gentle light coming into the bath from the window.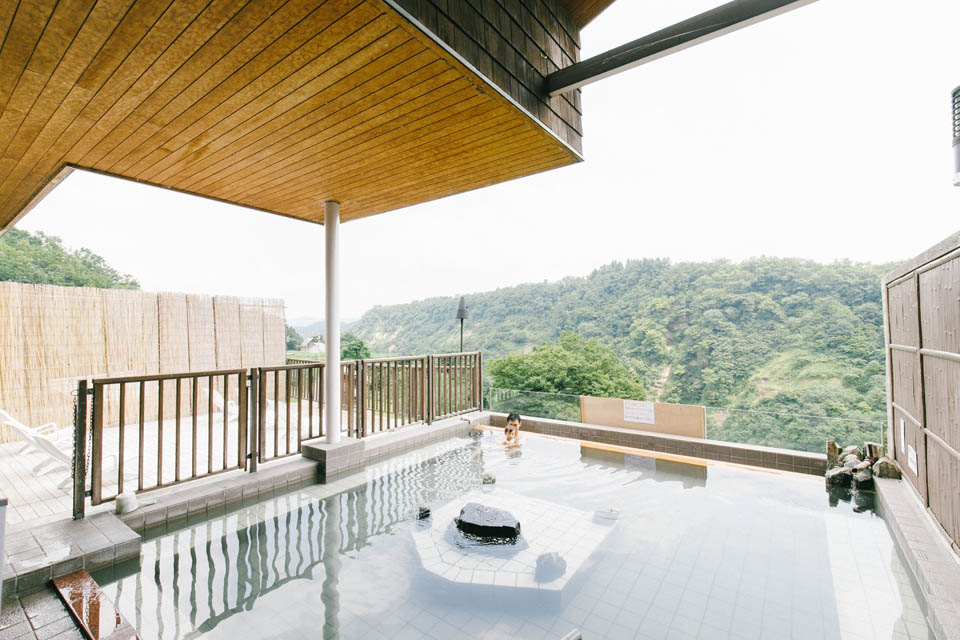 If you go out to the outdoor bath, you walk into an open space where you can feel clear air and scent of greens. Mountains in front of the outdoor bath shows seasonal changes. Dipping into the good quality onsen as you appreciate bright green in the peak of summer, burning red in the autumn and a silver field completely covered with snow in winter is an absolute heaven. You may like to try sauna, water bath and then cooling down outdoor when the outdoor space is open in summer.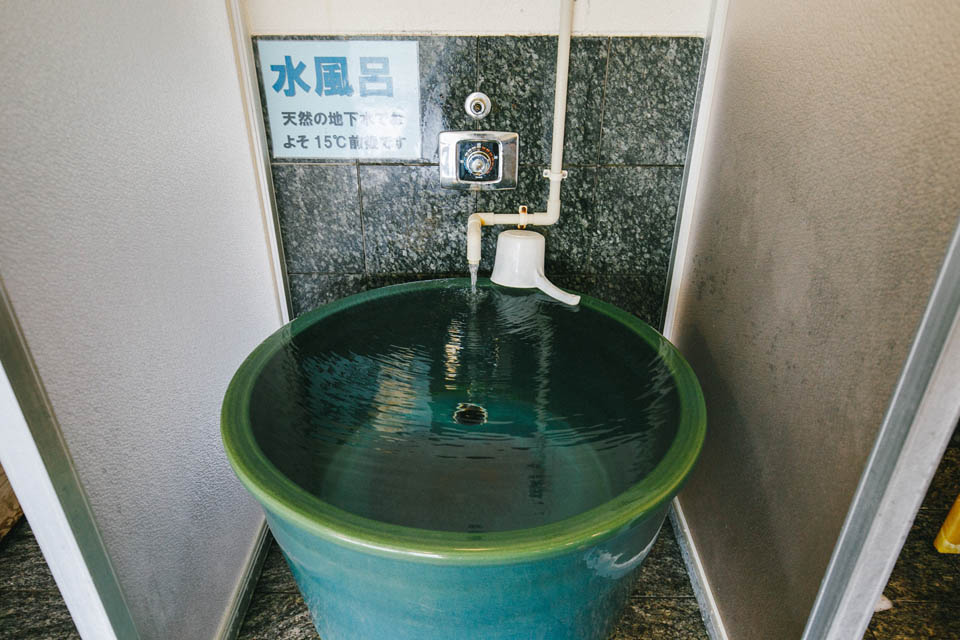 While the sauna facility is modest in size, the inside temperature is kept as high as 98℃ which would satisfy those who love sauna. What shouldn't be missed is a water bath – the water from the underground is high quality and kept extremely cool at 15℃ in summer and below 10℃ in winter called "single" (name given to water bath which temperature goes below 10℃). You can't forget a strangely comfortable feeling as your body cools down in a second after burning in the sauna.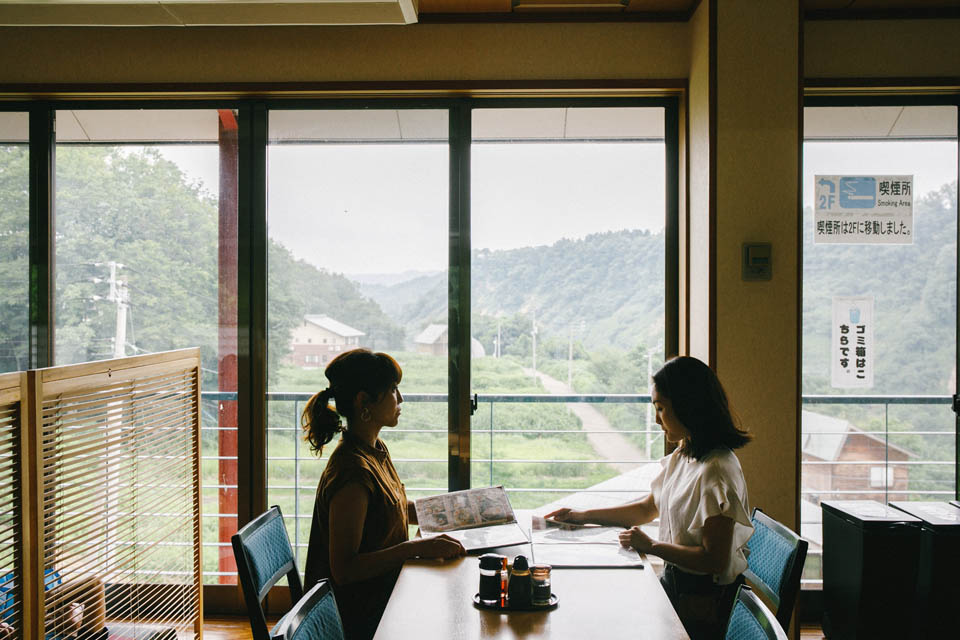 Visit the restaurant after the bath to enjoy Satoyama landscape from the window.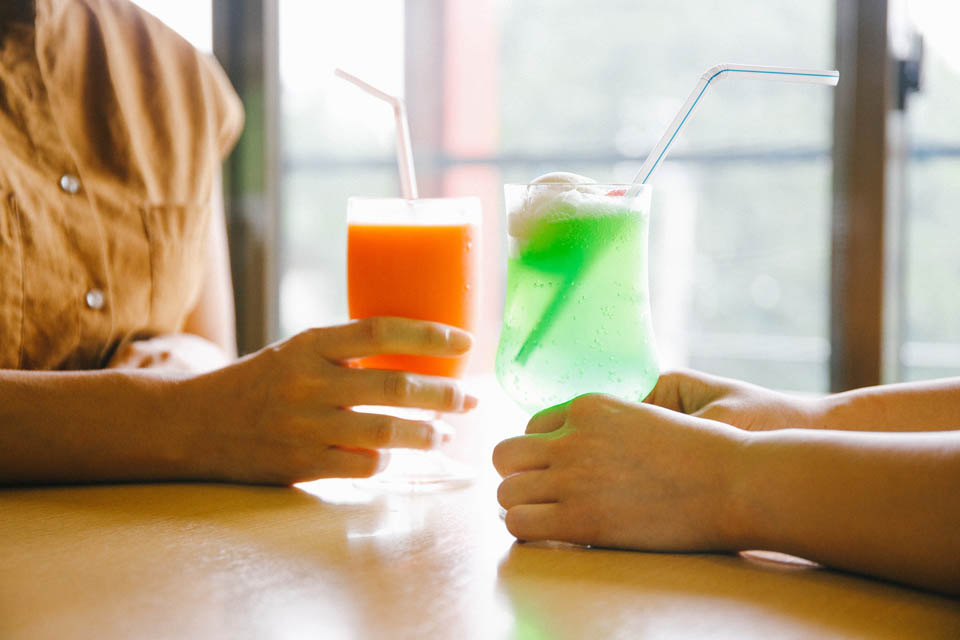 Raise your glasses with "carrot grown under the snow juice" (JPY350) and "cream soda" (JPY2500). The carrot juice is made from carrots which are slowly grown under the snow and known for its sweetness. While there is no sugar added nor preserved used, it is sweet and no carrot smell and easy to drink.
Details
Day-visit onsen Nasteview Yunoyama
Address: 1252-1 Yuyama, Matsunoyama, Tokamachi-city, Niigata
Access: 50 min drive by car from Shiozawa / Ishiuchi I.C
Opening hours: 10:00-22:00
Entry fee: Adult JPY650
Official website: https://yunoyama.jp/
Matsunoyama Onsen Centre Takano-yu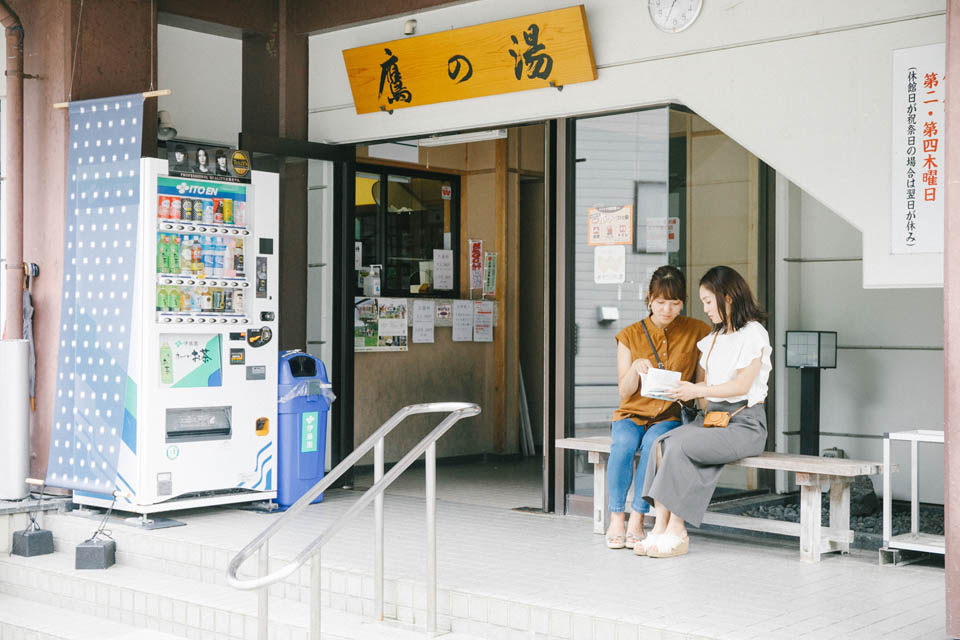 Matsunoyama Onsen Takano-yu is a public bath located in the midst of Matsunoyama Onsen street. While the entry fee is reasonable as JPY500, you can still enjoy the warm rich Matsunoyama Onsen. It also opens till late in the evening so convenient for stopping by on the way to accommodation after enjoying art for entire day.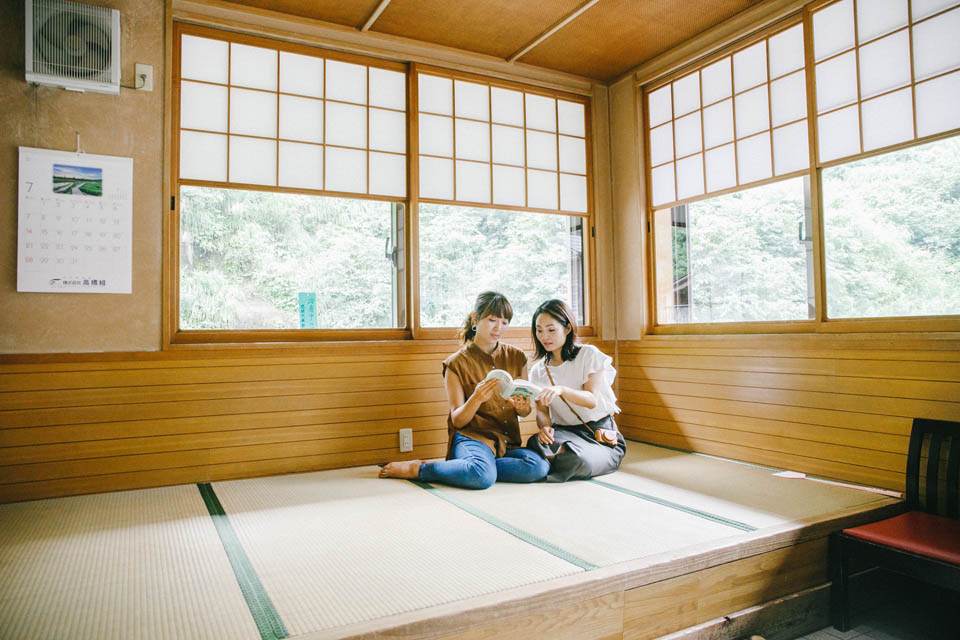 There is a small but cozy room for resting inside the facility. Visitors are invited to relax in the tatami-mat room filled with gentle light from the window.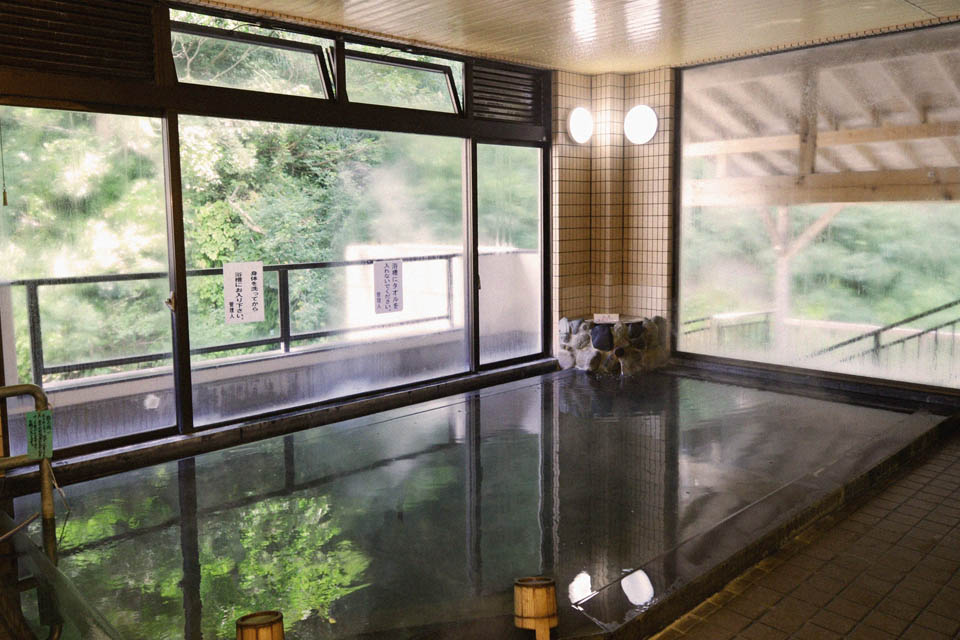 The facility consists of bath inside and outside. It is best to keep the facility this simple to fully enjoy the Matsunoyama Onsen, the best three medicinal onsen in Japan. The temperature of source water for Takano-yu is approximately 97℃ – no wonder the water feels slightly warmer than other onsens and rich and smooth. It is also said that salt was once collected – so the water is distinctively salty – if you touch your skin in the water you can certainly feel how smooth your skin is.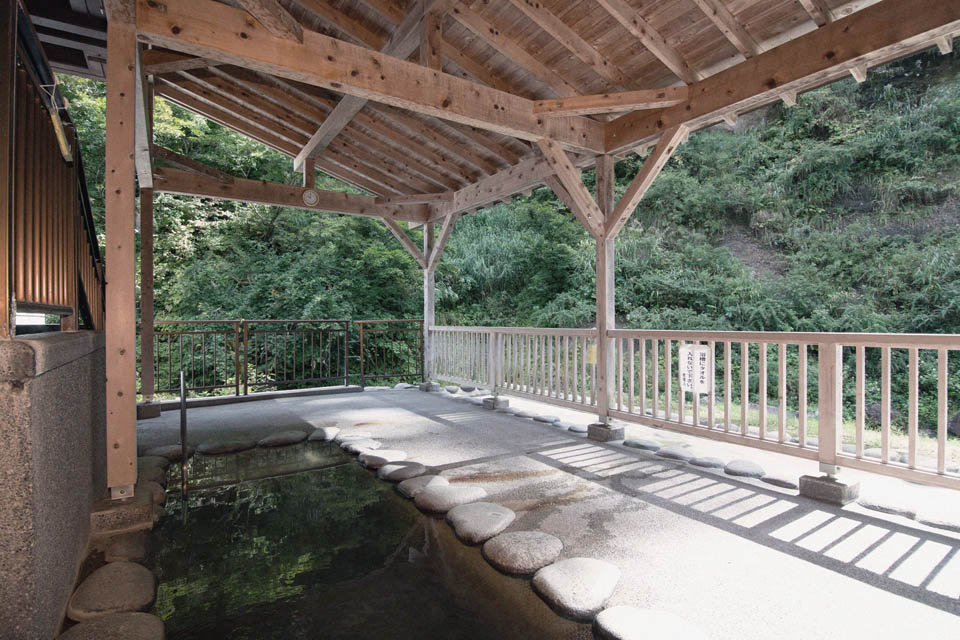 While the entry fee is kept reasonable, the outdoor bath is also in full operation. It is such a privilege to take bath as you enjoy smell and sound of greens around the facility while you can also enjoy overlooking snowy landscape in winter.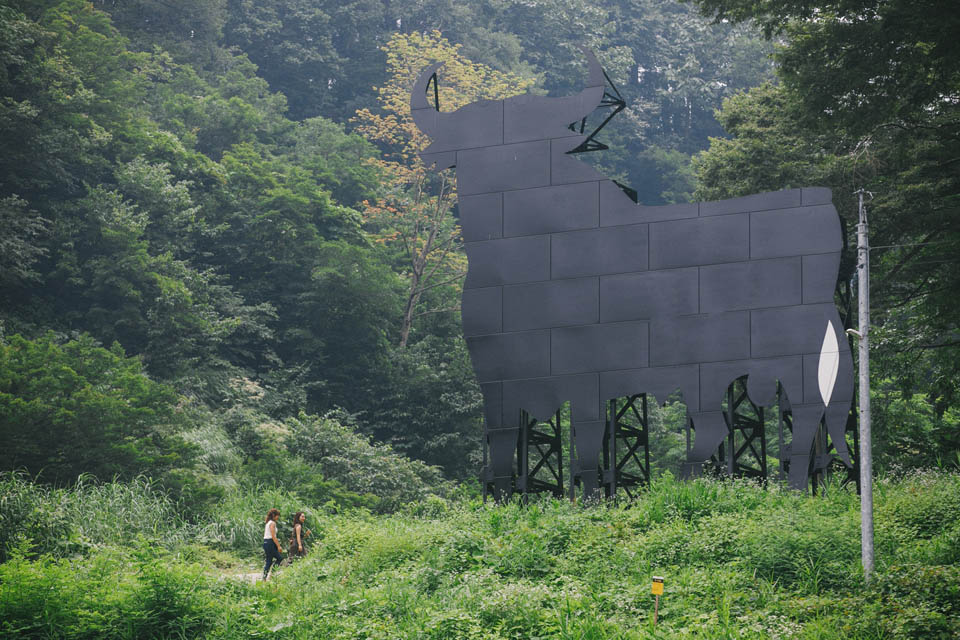 "The Black Symbol", a monument of black cow is standing close to Takano-yu. This is an artwork by a Spanish artist, Santiago Sierra. While it may be difficult to grasp its size in a photograph, it is 14m tall and you can see how big it is as you compare with size of people walking around it. There is a waterfall called "Fudo-no-taki" running beside the Black Symbol and you can also take further steps to find a place where you can enjoy firefly.
Details
Matsunoyama Onsen Centre Takano-yu
Address: 18-1 Yumoto, Matsunoyama, Tokamachi-city, Niigata
Access: 50 min drive by car from Shiozawa/Ishiuchi I.C.
Opening hours:
Closed on the 2nd and 4th Thursdays (open if national holiday and the following day will be closed instead)
Entry fee: JPY500 / Free for child age under 7
Yudaonsen Shibumi Riverside Yunoshima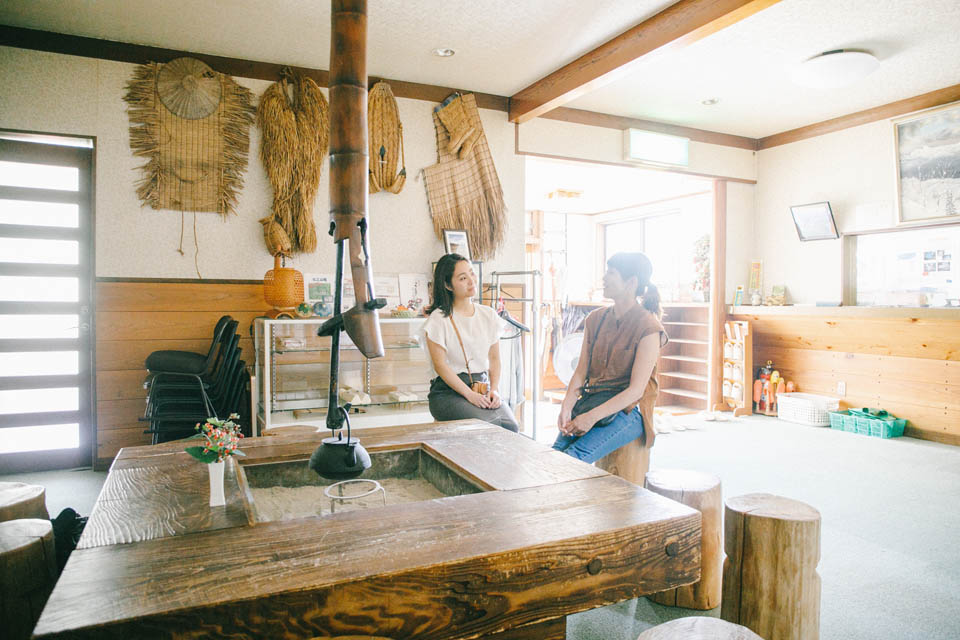 To tell you the truth, we would like to keep it secret – but at the same time you want to tell somebody. "Yuda Ones Shibumi Riverside Yunoshima" is a hidden treasure like that. It is a modest accommodation without any unnecessary frills located in a mountain where you can enjoy bounties from the mountain and ocean as well as "bijin-no-yu (bath for the beauty)".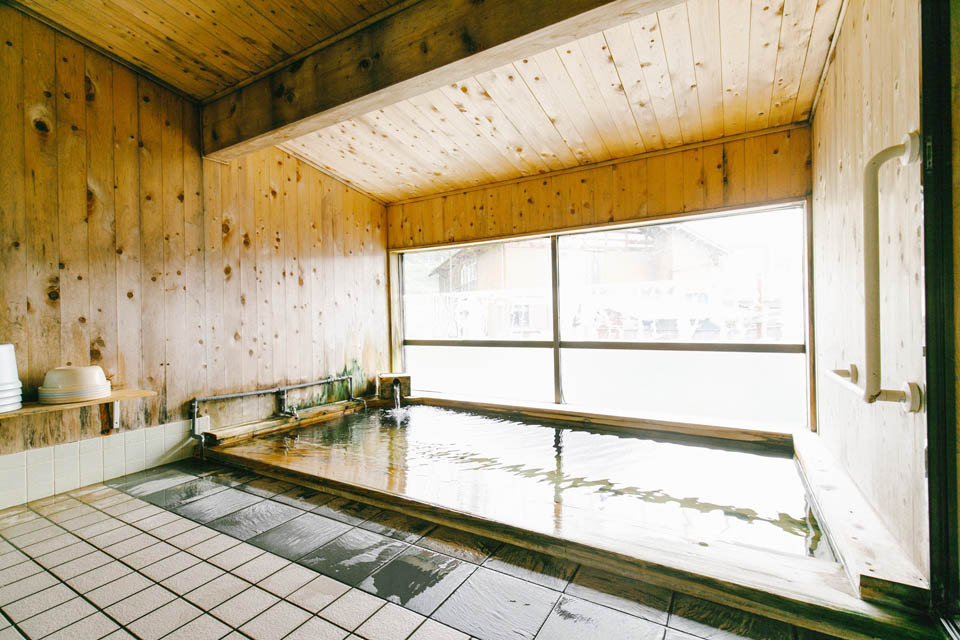 There are one indoor bath and another outdoor bath and its spring quality is best noticeable. The onsen water of Yunoshima is as rich as like skin lotion and one would feel the skin gets smoother as you dip your body into such natural lotion.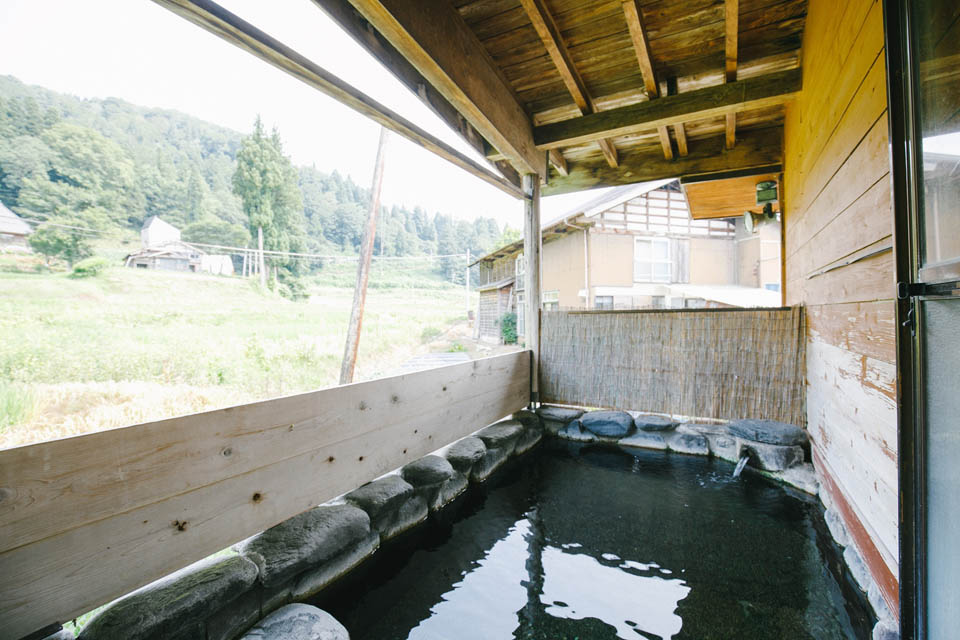 The outdoor bath is indeed like an unknown onsen. As long as you ensure not to be seen from outside over the relatively low barrier around the bath, you will enjoy the surrounding landscape as you stay in the bath. As the water temperature of the outdoor bath is kept row in comparison one for the bath inside, it is perfect for those who wish to take a long bath.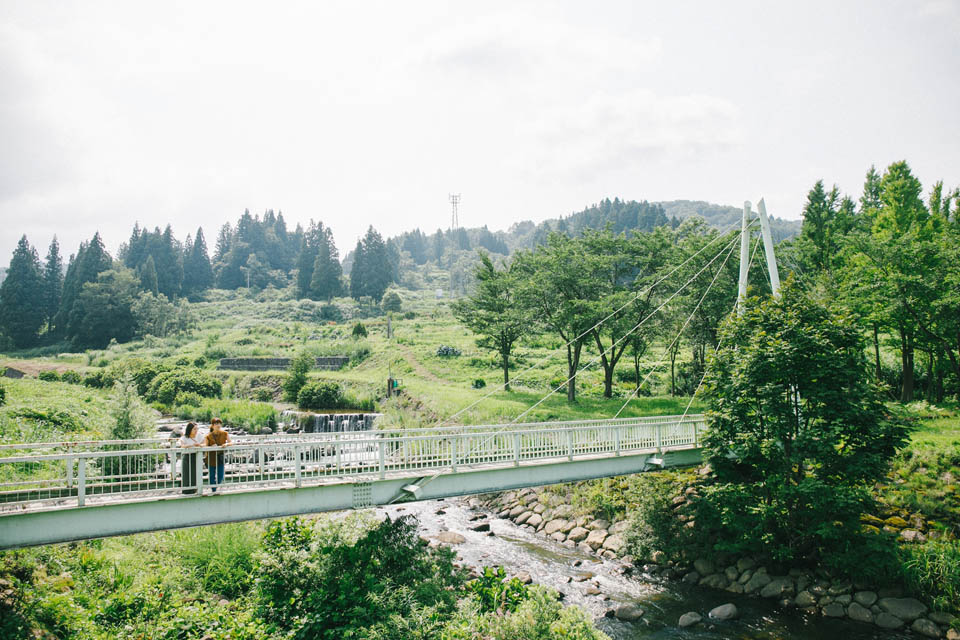 There is a short hanging bridge over Shibumigawa river close to Yunoshima. You can feel relaxed as you enjoy the sound of river water in nature by walking to the other side of the river or putting your foot in the Shibumigaawa river.
Details
Yuta Onsen Shibumigawa Riverside Yunoshima
Address: 2963 Urada, Tokamachi-city, Niigata
Access: 60 min drive by car from Shiozawa / Ishiuchi I.C as well as Joetsu I.C.
Opening hours: 8:00-21:00
※Please double check prior to your visit as the bath will be exclusive usage by guests from around 16:00 to 18:30.
Closed to the public
Entry fee: JPY500
Official website: http://www.yunoshima.com/index.cgi
Staying at the "Sansho house" renovated the wooden school building is recommended, if you visit to Matsunoyama Onsen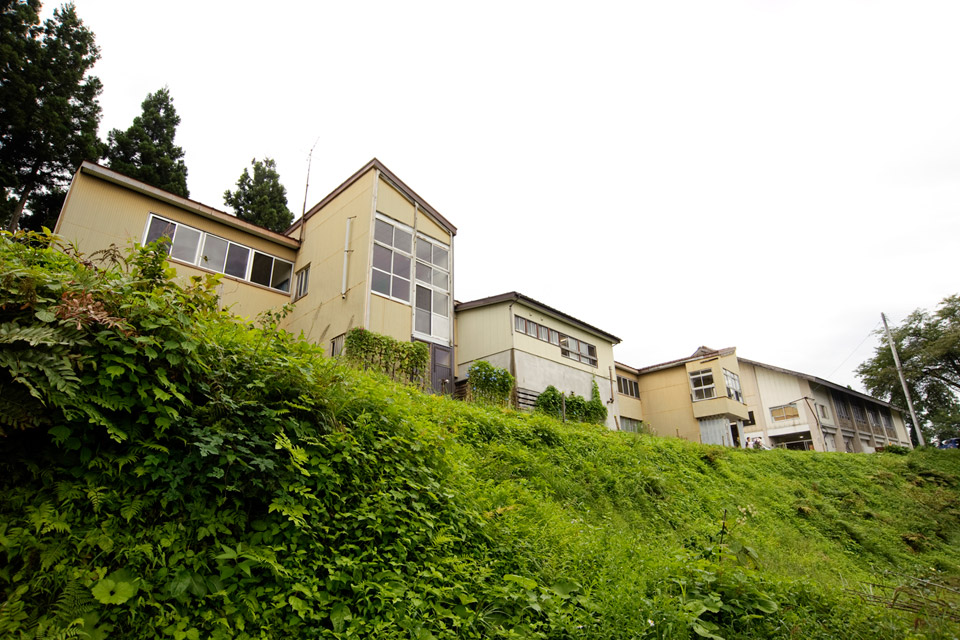 "Sansho house" is the accommodation in approximately 15 minutes by car from Matsunoyama Onsen. It look like an ordinary elementary school building from outside at first glance but the interior space is fully renovated to a contemporary standard. The wooden corridor is left to appreciate the old school building. Guests are free to use gymnasium space or schoolyard during their stay to play badminton or balls – remembering how you once played in school days.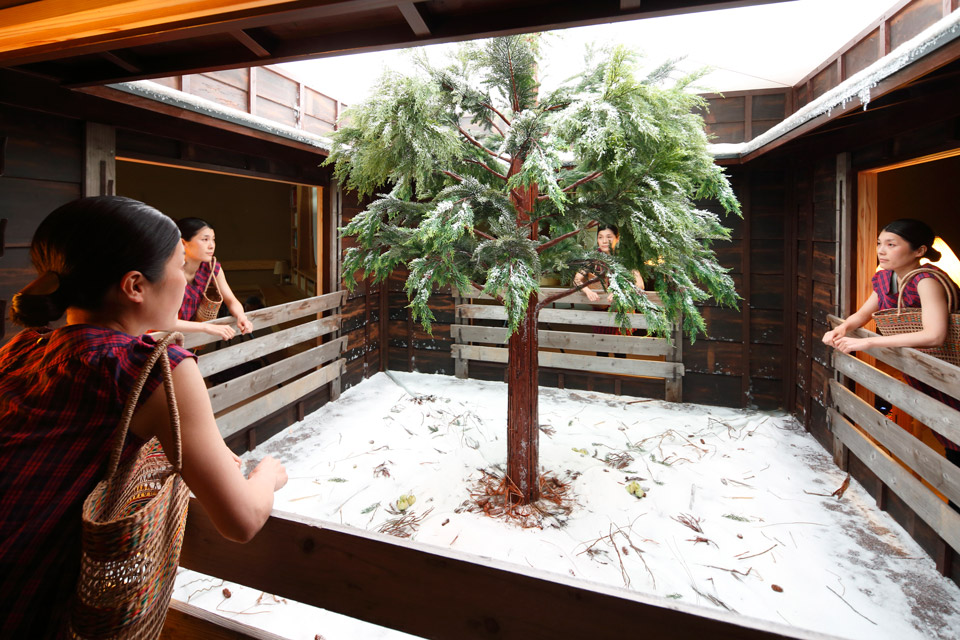 Wooden board to protect building from snow called "Yukigakoi" and local needle-leaved tree and plants (photo by Keizo-Koiku)
This is where the artwork "Lost Winter" by Leandro Elrich is presented.  When you look into the glass window you will see yourself looking into the window as well as landscape of Echigo-Tsumari in spring when the snow starts to melt.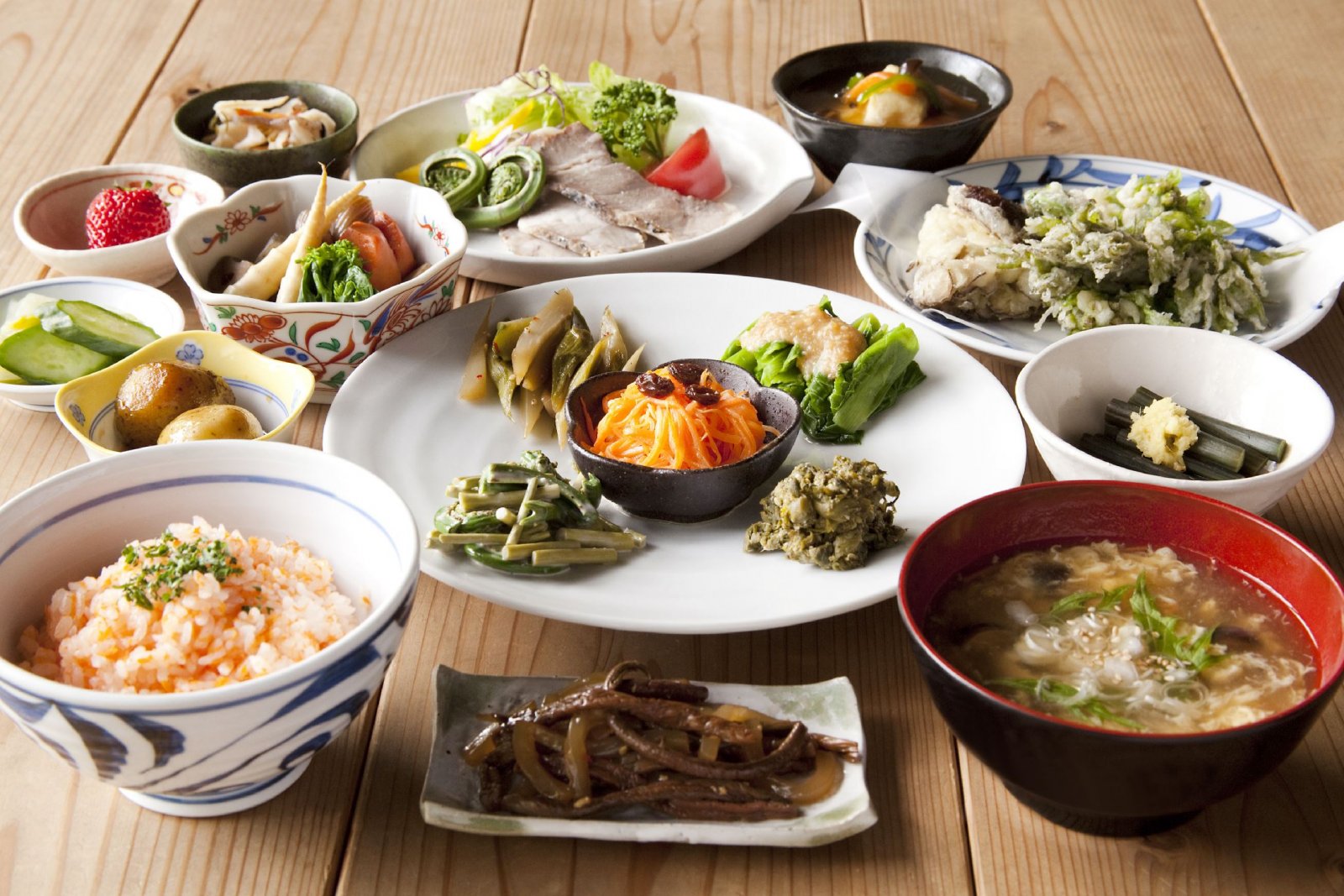 Please note that the photograph is a reference only. Menu changes from season to season. (Photo by Ayumi Yanagi)
What you would look forward to when staying at Sansho House is meal. Local people cook at the kitchen for guests using seasonal local ingredients. Menu changes every day with careful choice of condiments to go with such as miso (prepared during the peak of winter) or shoyu-no-mi. They decide what to cook and serve when they see what are harvested on the day. 
Information
Sansho House
Address: 327 Kotani, Matsunoyama, Tokamachi-city, Niigata 942-1402
Phone: 025-596-3854
Website: http://www.sanshohouse.jp/index.html
※Sansho House is open for booking by a group of more than 10 people in principle. However, it may take bookings by individuals during the seasonal program or triennale. Please visit its official website for details.