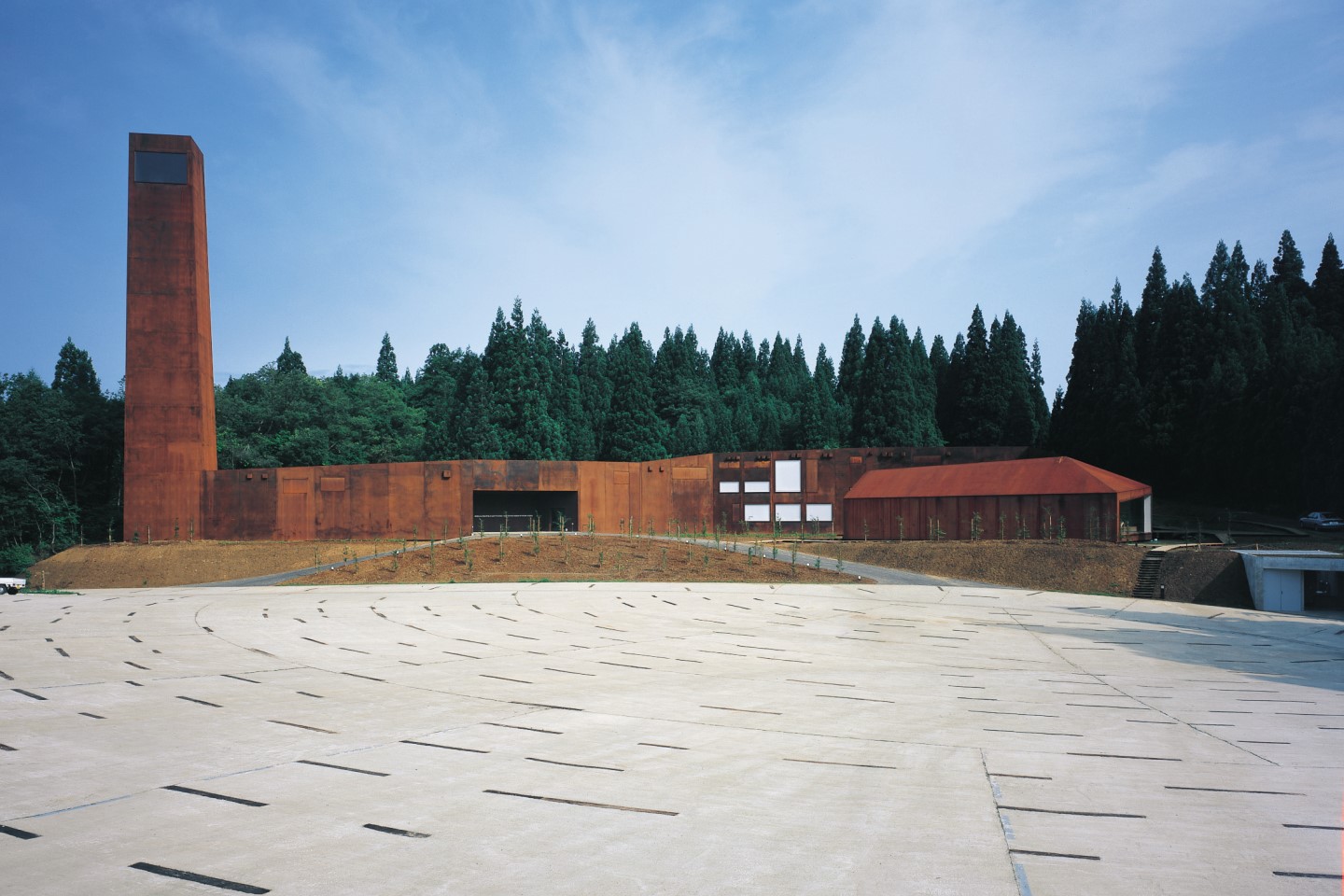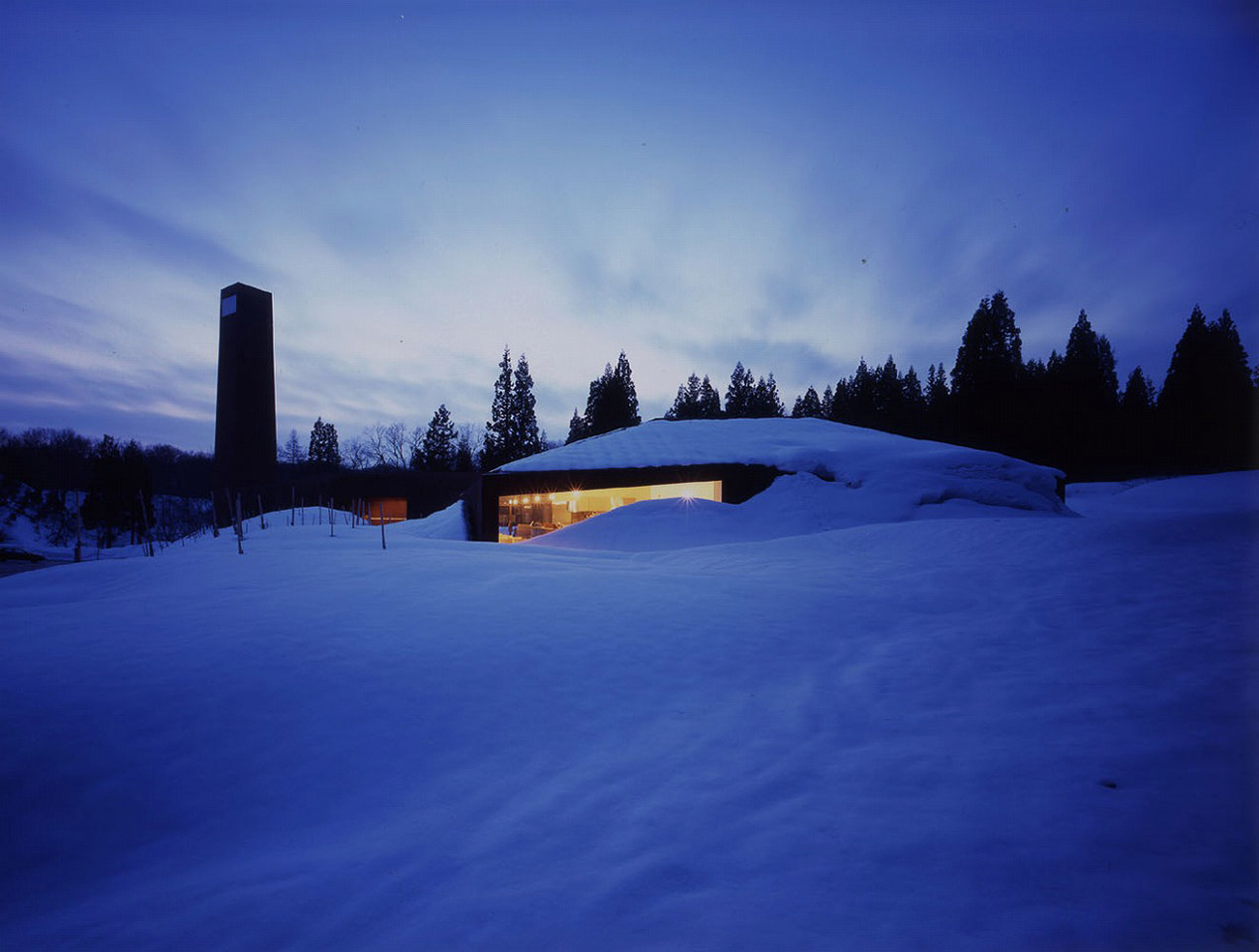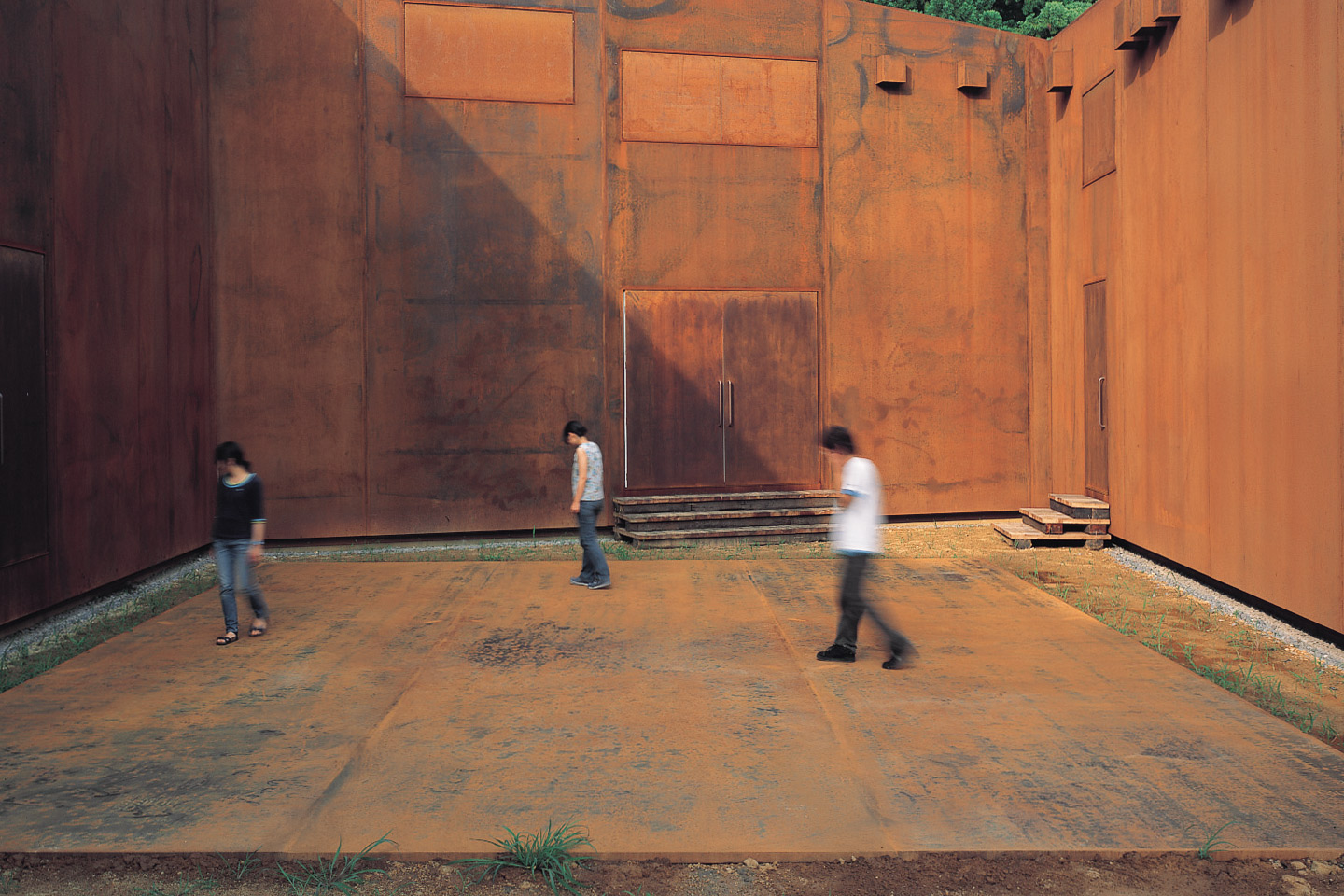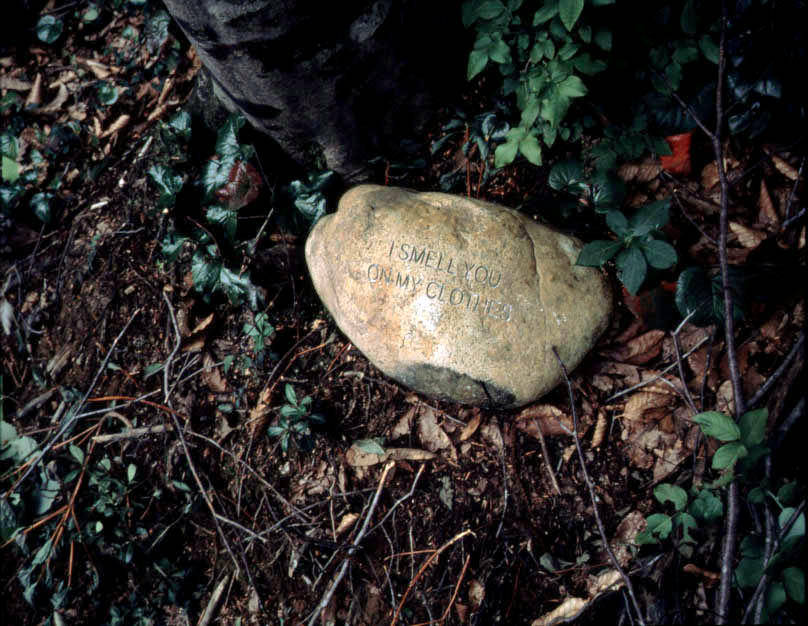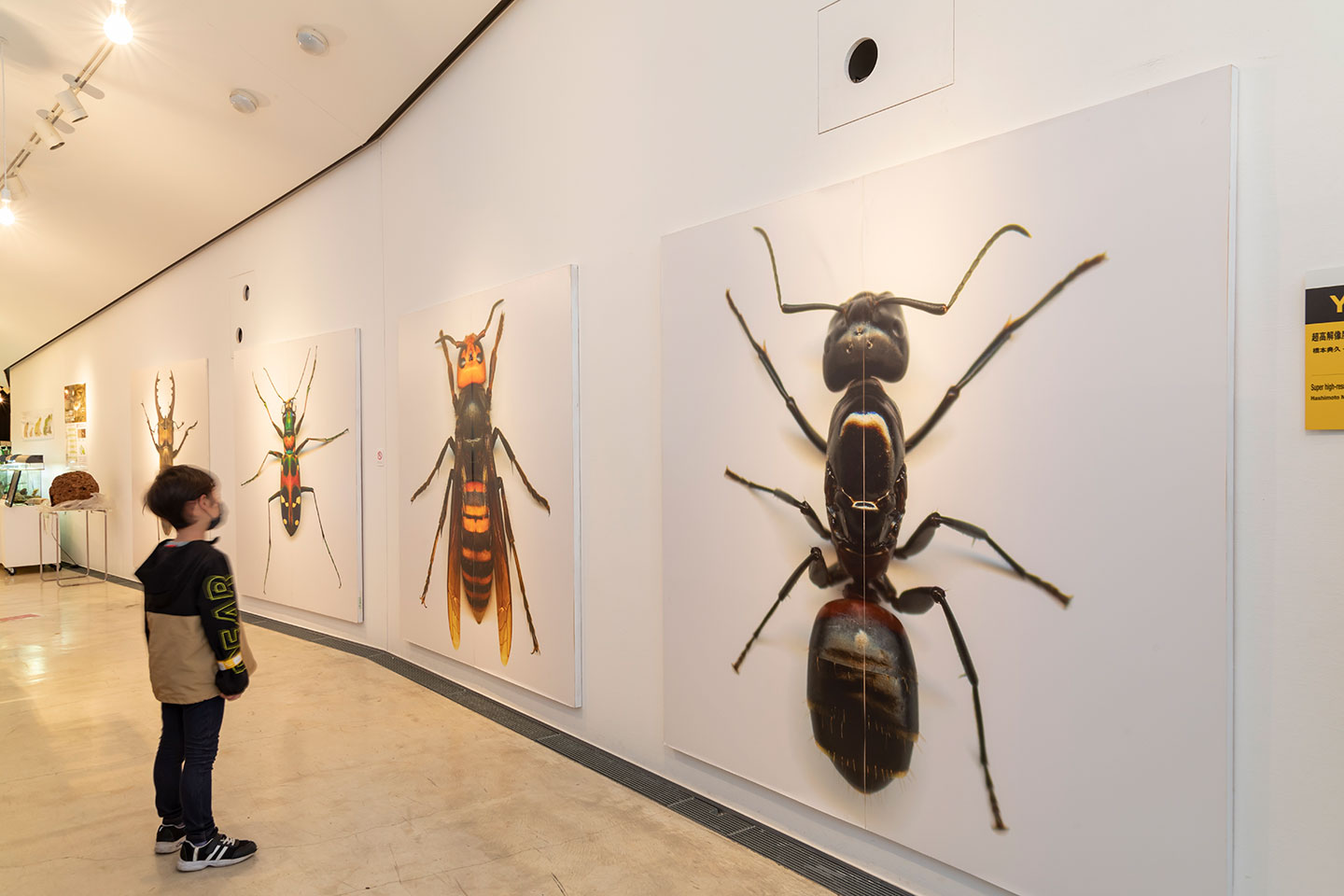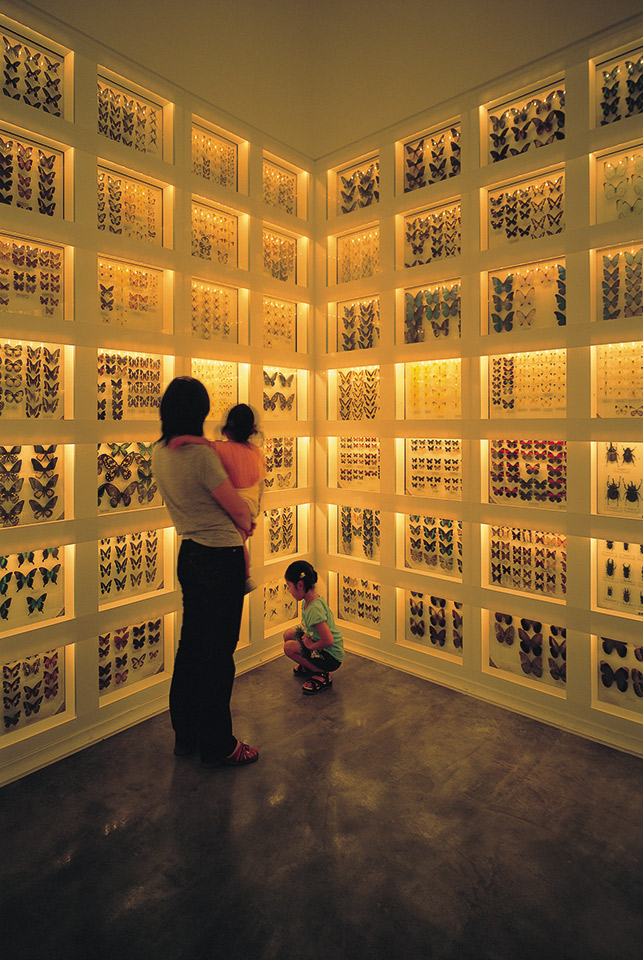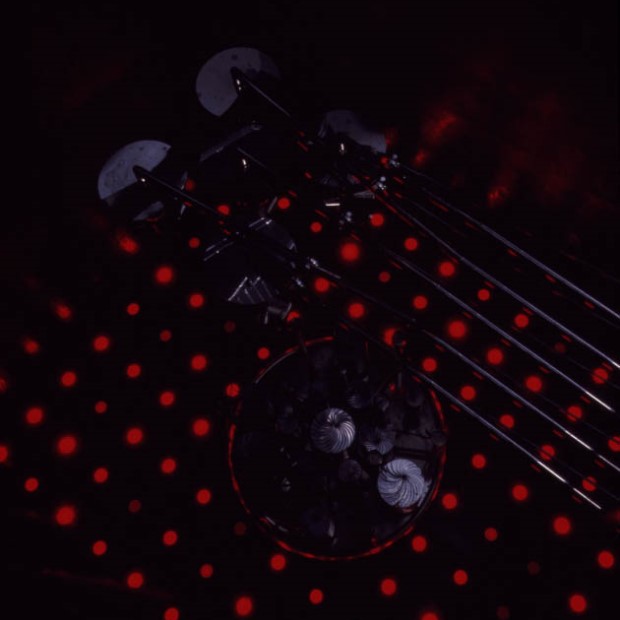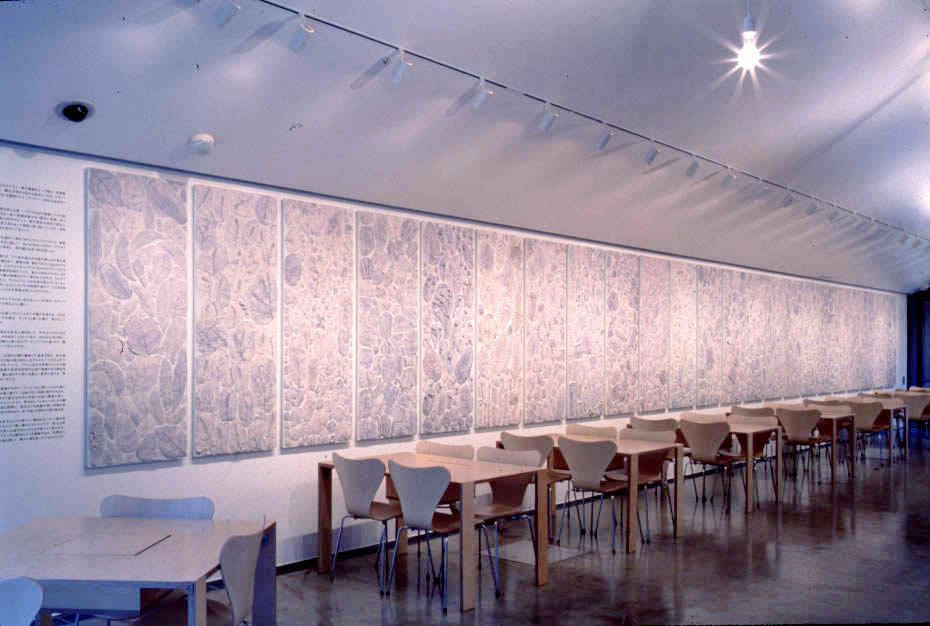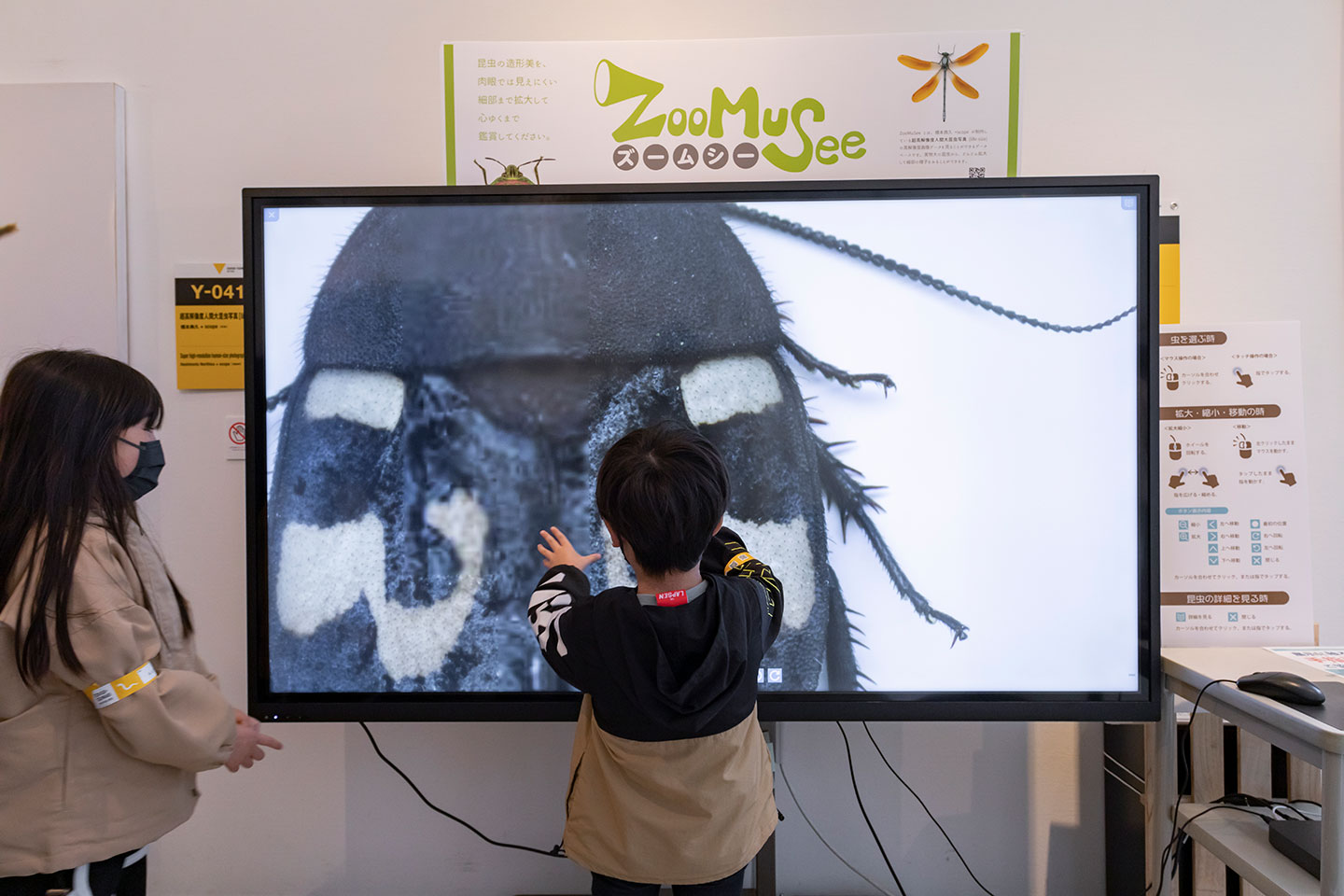 Facility Info and Map
This museum was built in the region of Matsunoyama, an area with heavy snowfall, as a centre for education and training focusing on natural science.
In the winter it is completely buried under the snow, submerged like a submarine, and must bear the weight of 2,000 tons of thick snow. The snaking shape of the building reflects the walking trails in the area. The "snake", made of welded iron plate, changes about 20 centimetres in length between summer and winter due to the temperature and snowfall. The weather-resistant steel plate body will slowly change colour until it ultimately attains a distinctively striped velvety-brown. The beautiful mountain scenery of Echigo-Tsumari can be viewed across the treetops from the 34-meter tower. Visitors in winter will be guided to the entrance between literal walls of snow. There, they will enter the Snow Country's unique winter world of tunnels. The museum's thick acrylic windows show visitors cross-sections of the snow whose weight they bear. Through the windows, they will also see how life goes on in the snow. In summer, beech forests and terraced rice paddies fill the windows. Our hope is that this museum will persist, buried in the forest depths, for hundreds and thousands of years.
"Experiencing the satoyama" programme
Kyororo caters many programmes and events for visitors to truly experience the nature and culture of Matsunoyama with all five of their senses. We are even able to offer custom-made programmes if visitors enquire. With the signature "Explore living creatures in Satoyama" workshop, visitors explore the satoyama region with Kyororo staff with a different theme and aim depending on each season to observe the wildlife of Matsunoyama.
An unforgettable stroll around Bijin-bayashi forest
The 90-year old Bijin-bayashi – literally called "Beautiful Forest" in Japanese – was named so due to its naturally beautiful appearance. A beech forest, you can enjoy all its different looks from snowy winter to a lush green summer to the red-hued leaves in autumn. There are also many rare birds that call this forest home.