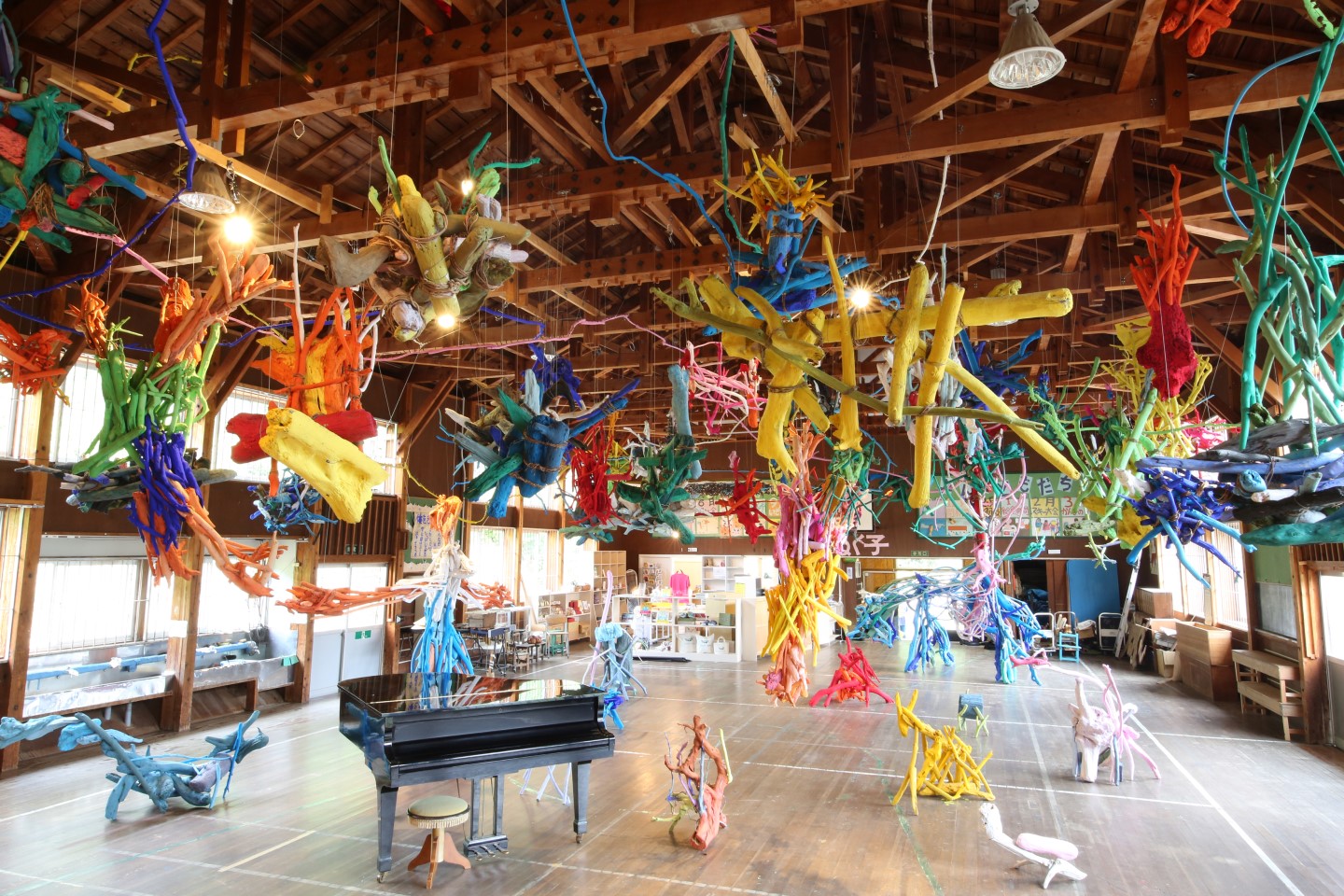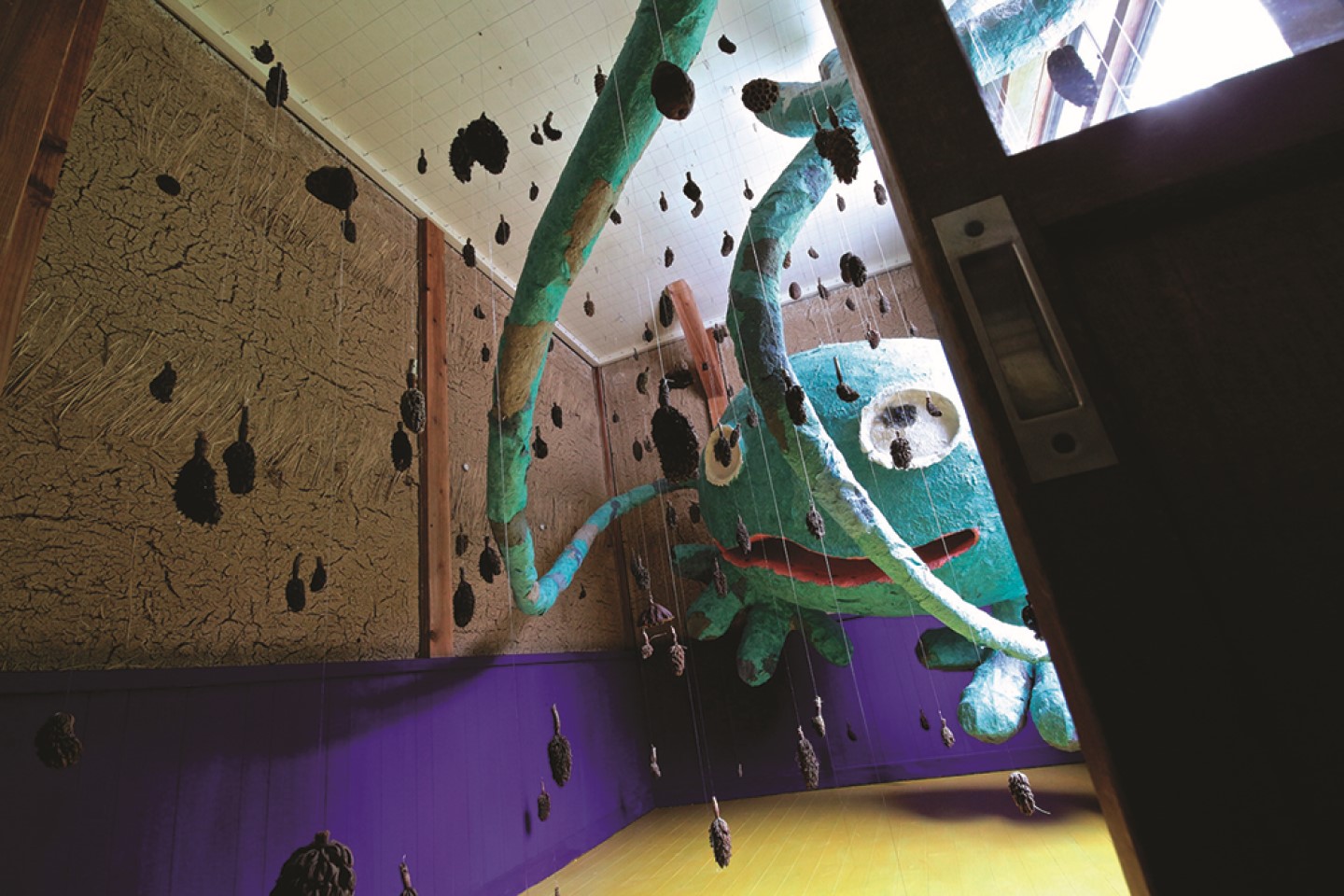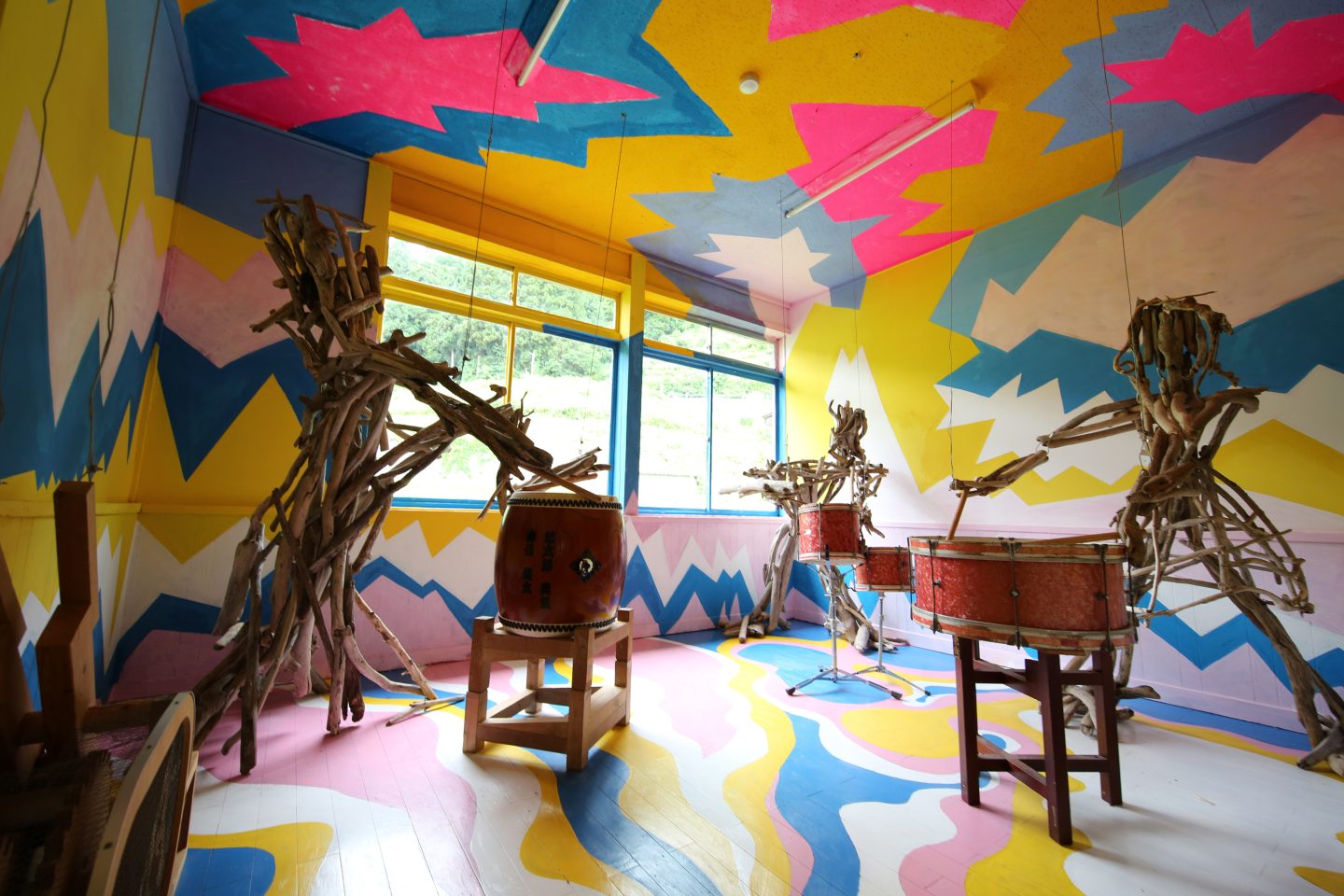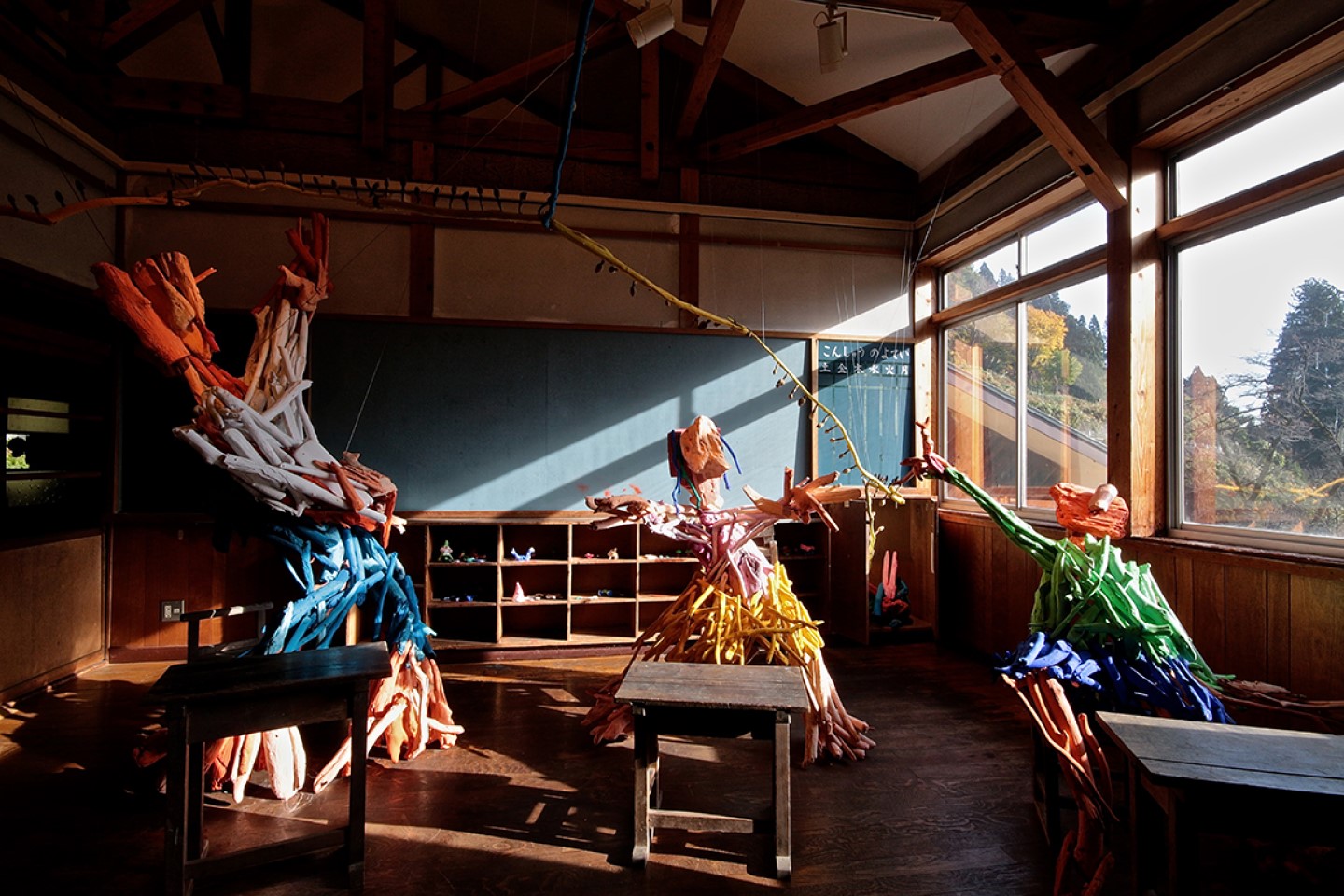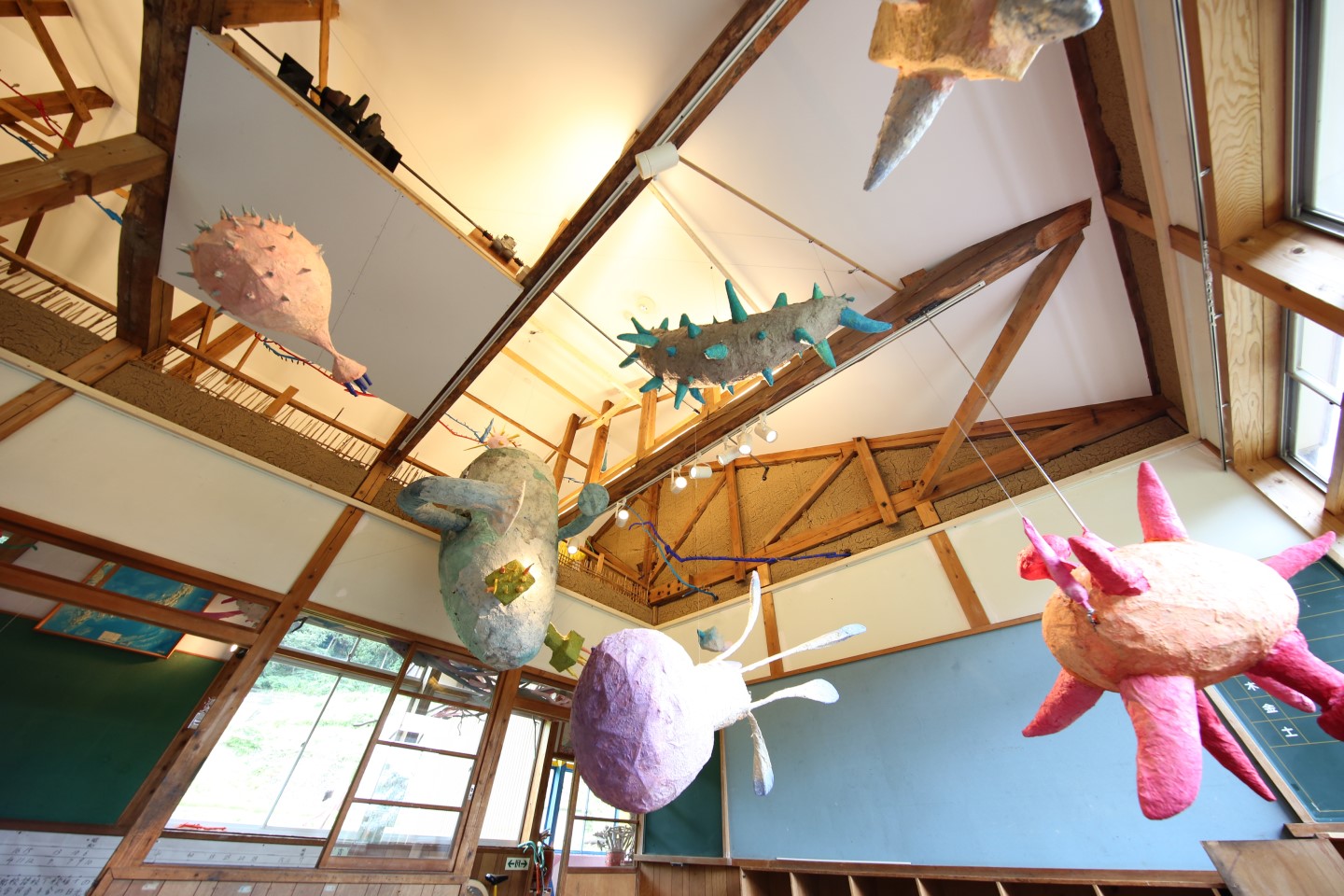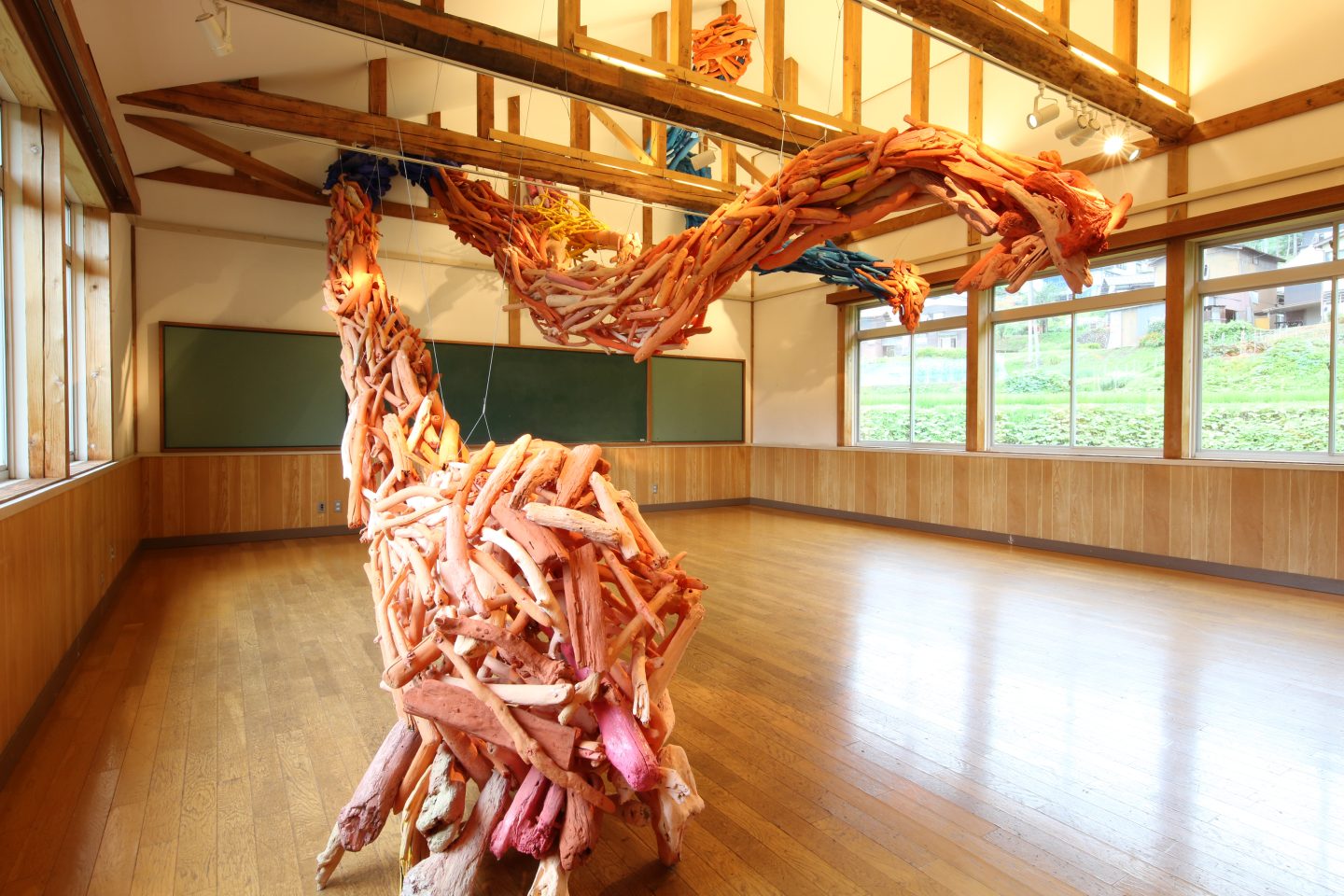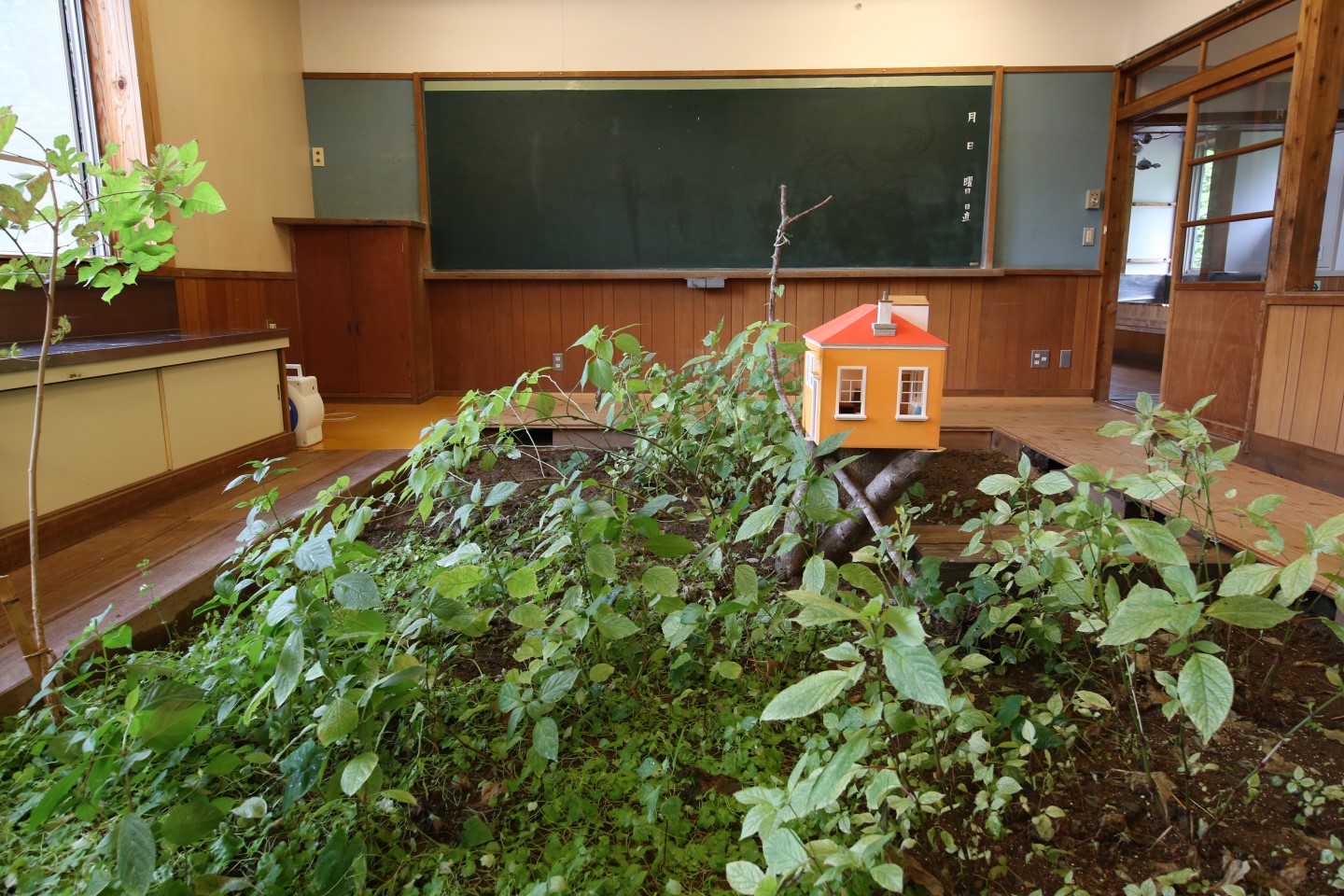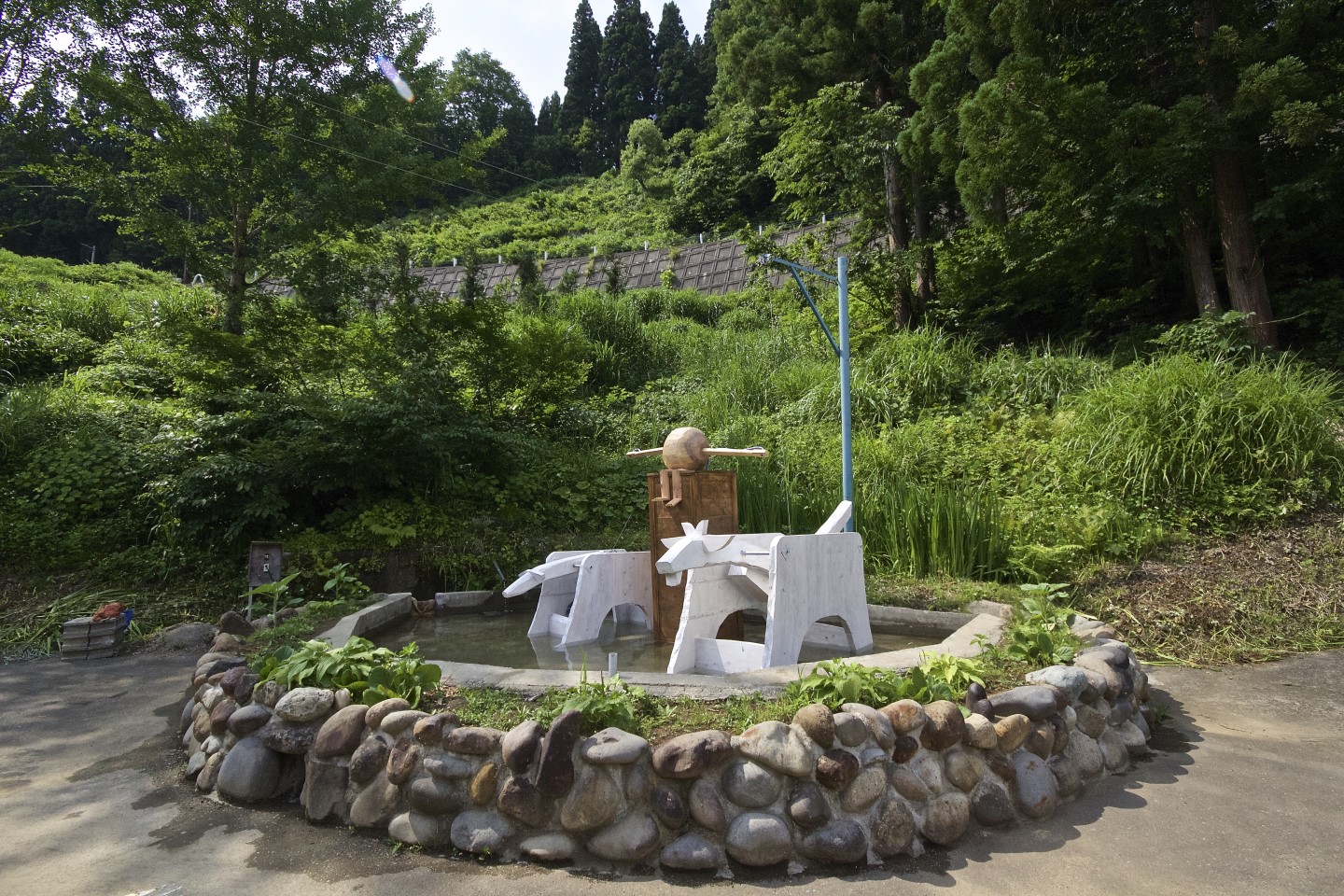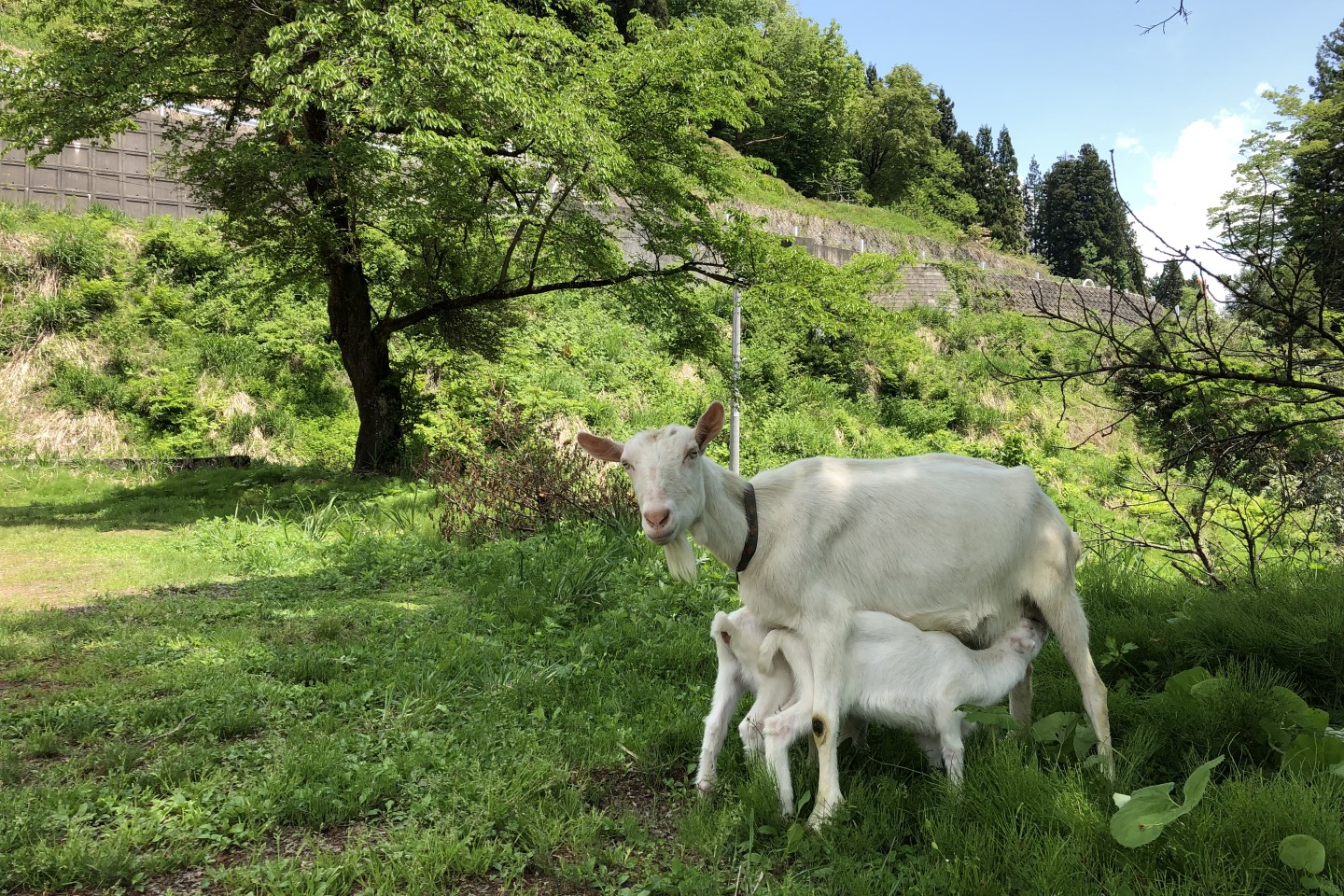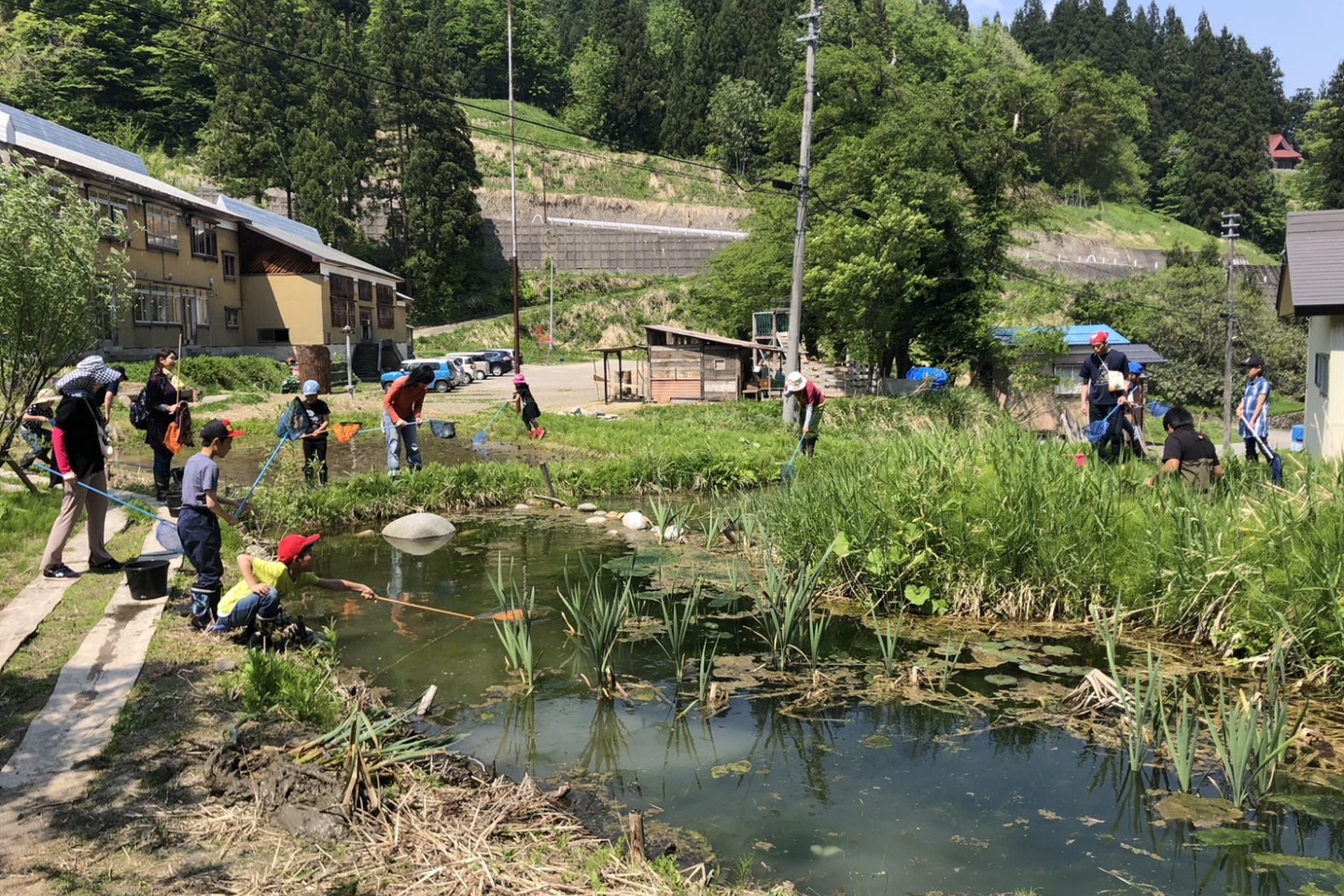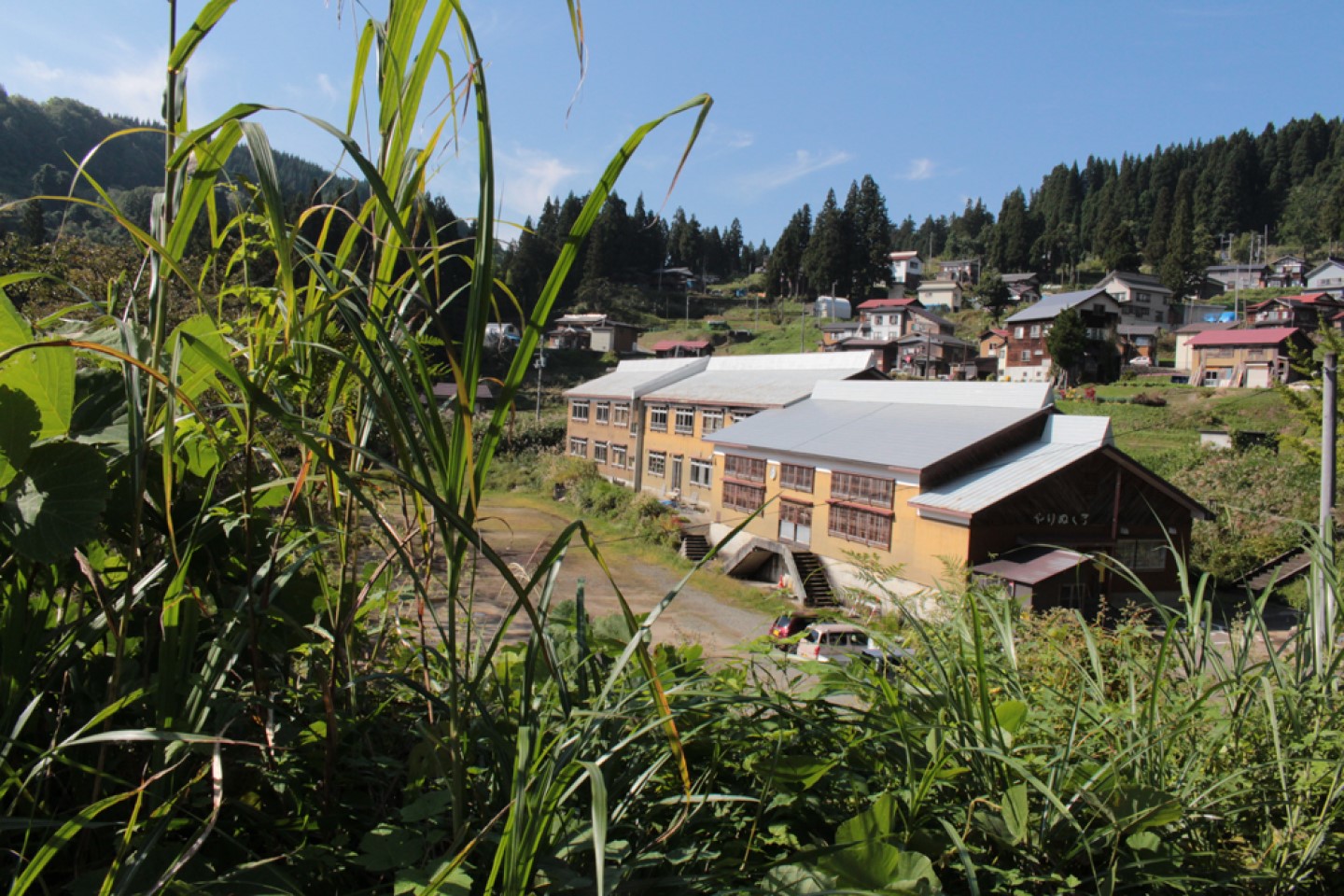 Facility Info and Map
This former elementary school is located in Hachi village which is surrounded by mountains. Seizo Tashima, a picture book artist, transformed this school after its closure into a small museum. He created a story to accompany his new museum called "The School Will Never Become Empty", featuring the last three students attending this school called Yuki, Yuta, and Kenta. Seizo Tashima even imagined monsters living in the closed school. Visitors can experience the story for themselves as they explore the space of this walk-in picture book museum. We encourage you to come and meet the three last students as well as the monsters living in the school including Toperatoto, the laughter-eating monster, and Doradoraban, the destroyer of dreams!
A space to spend the day with family
Each of the former classrooms in this building have been uniquely renovated, including "the room with grass" and "the room for reading a picture book". A goat and her kids live outdoors.
Exciting events and workshops.
There are also workshops for parents and children. Visitors are welcome to join seasonal events that are co-organised with the local community, such as the Autumn Festival, and Harvest Festival.
Museum with goats
A goat named "Shizuka," which has the same name as the goat in Seizo Tashima's picture book, and a baby goat live in the museum.