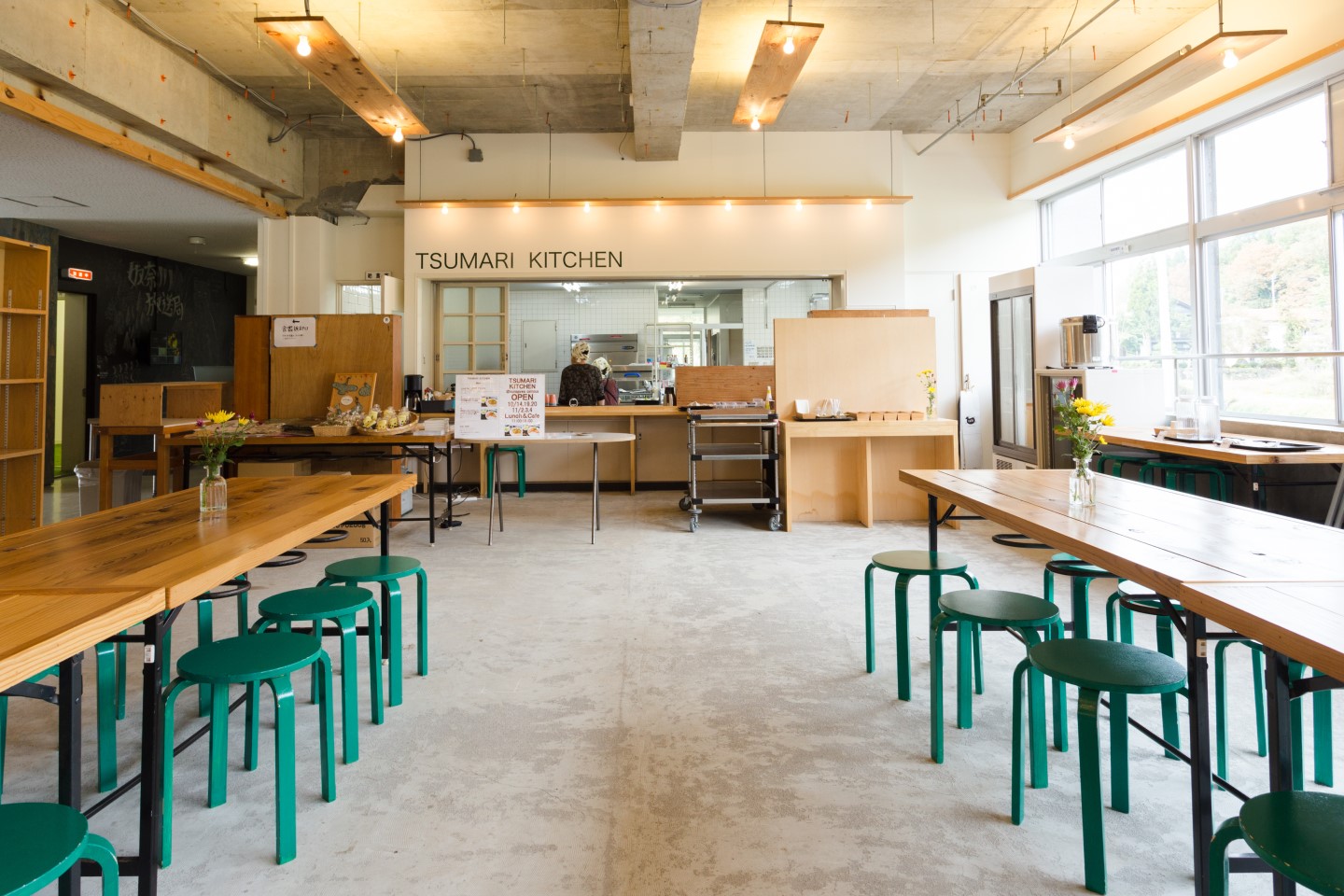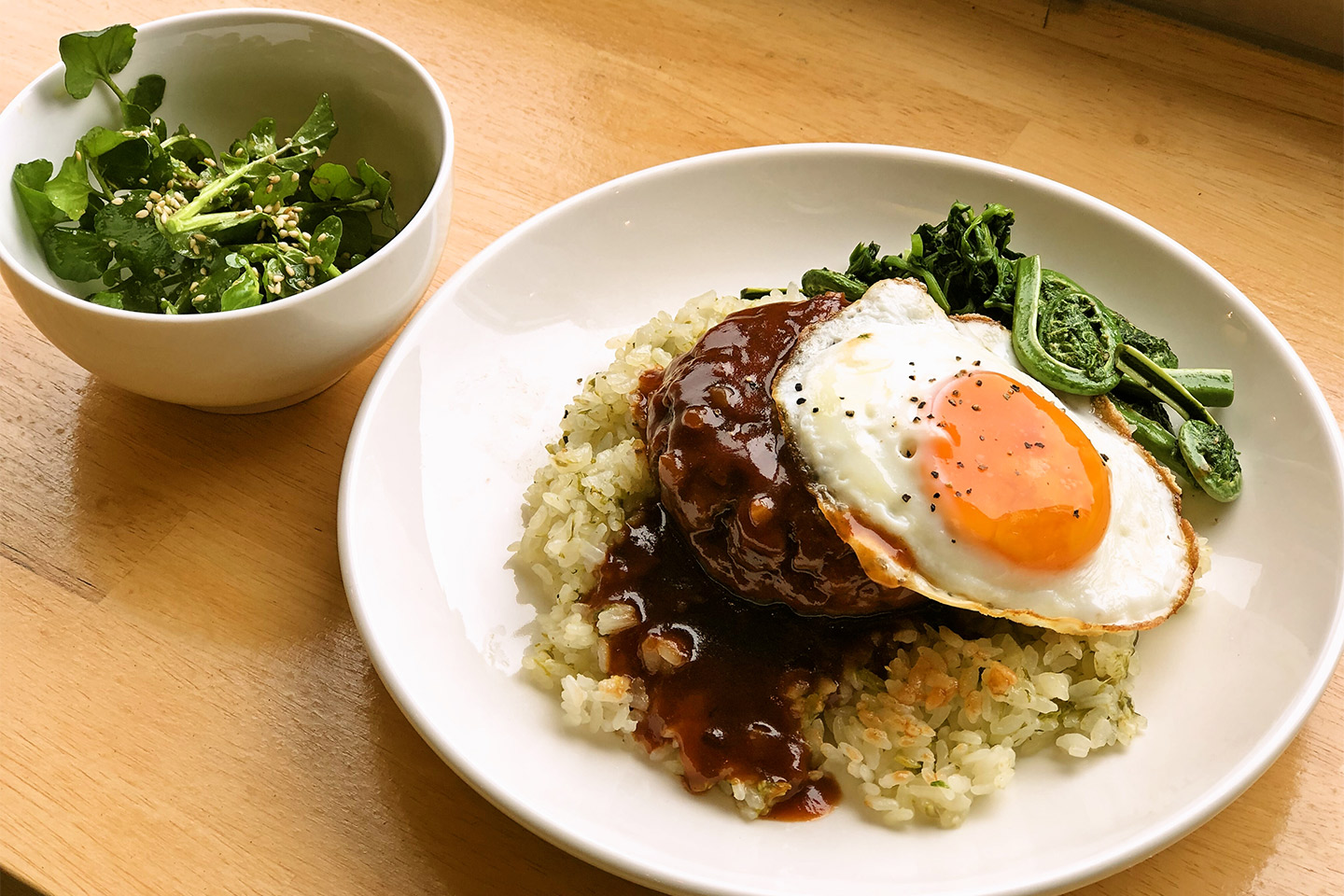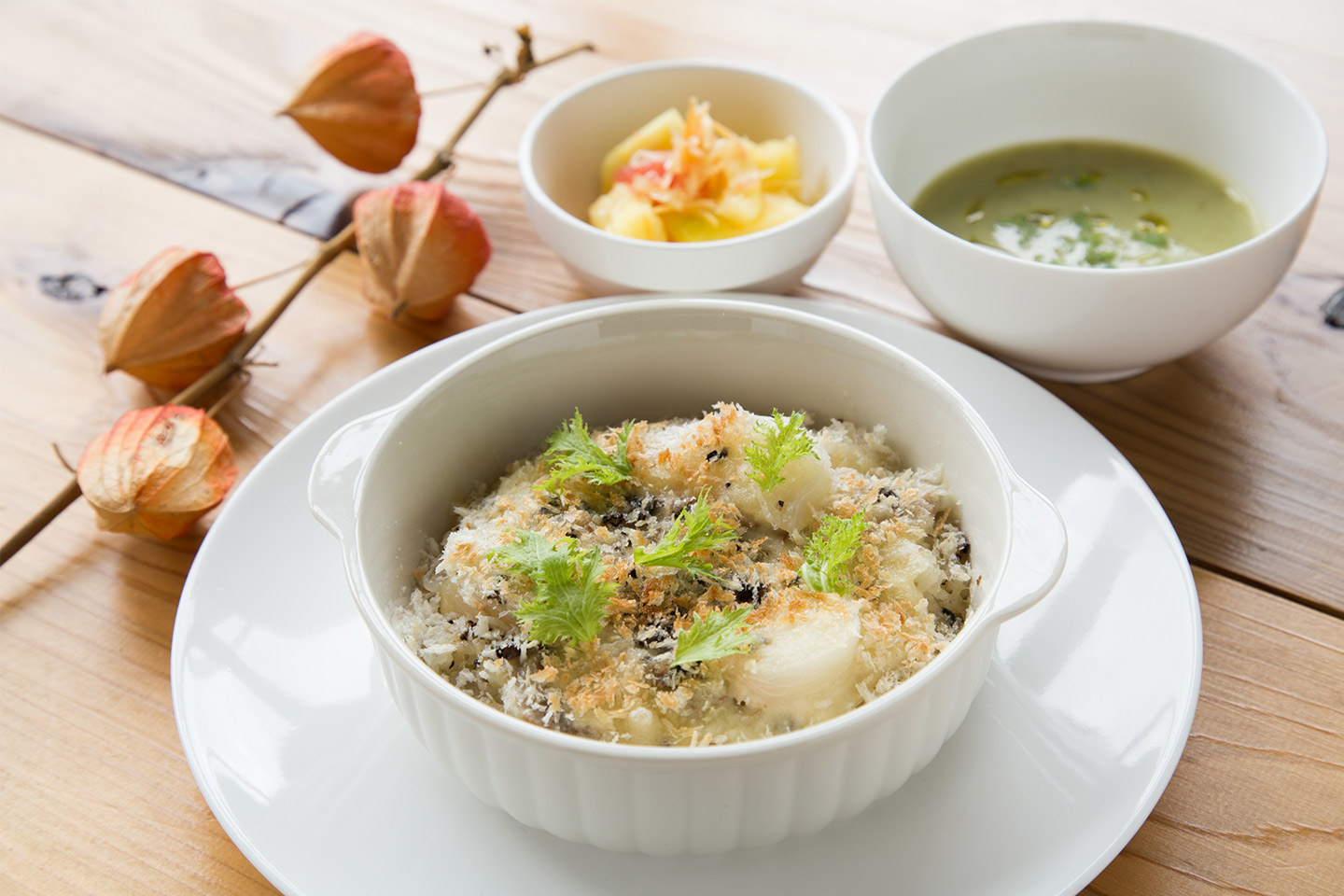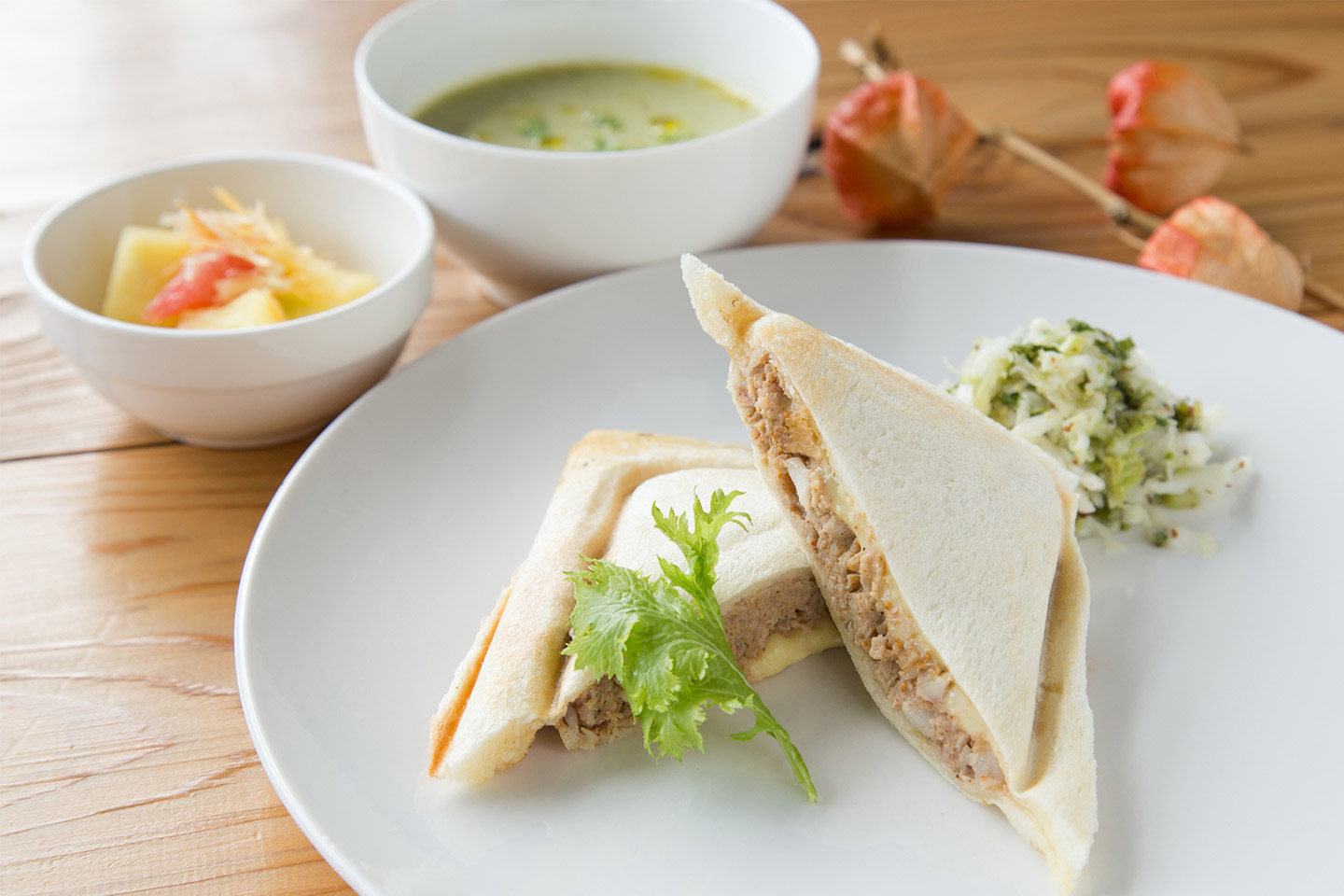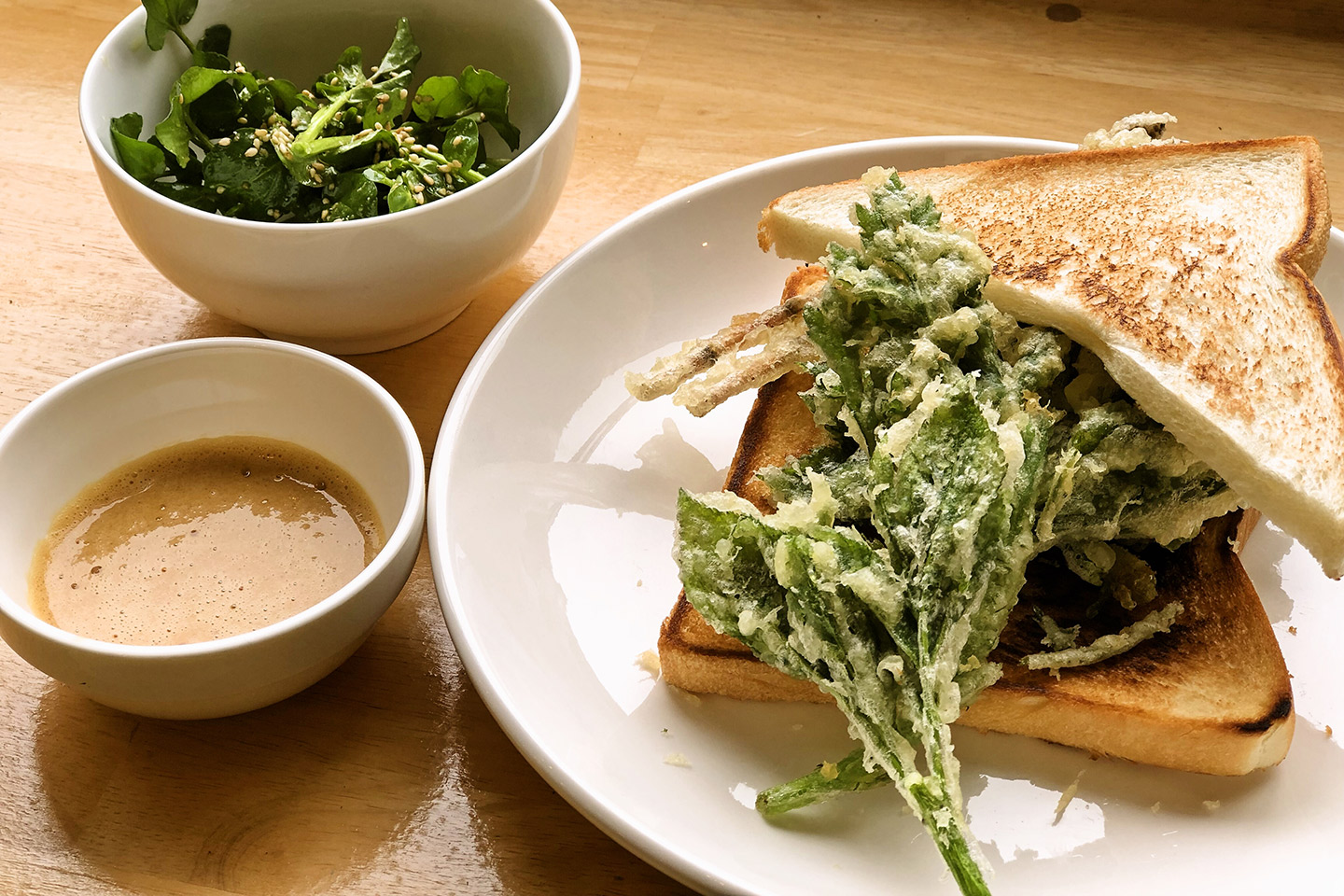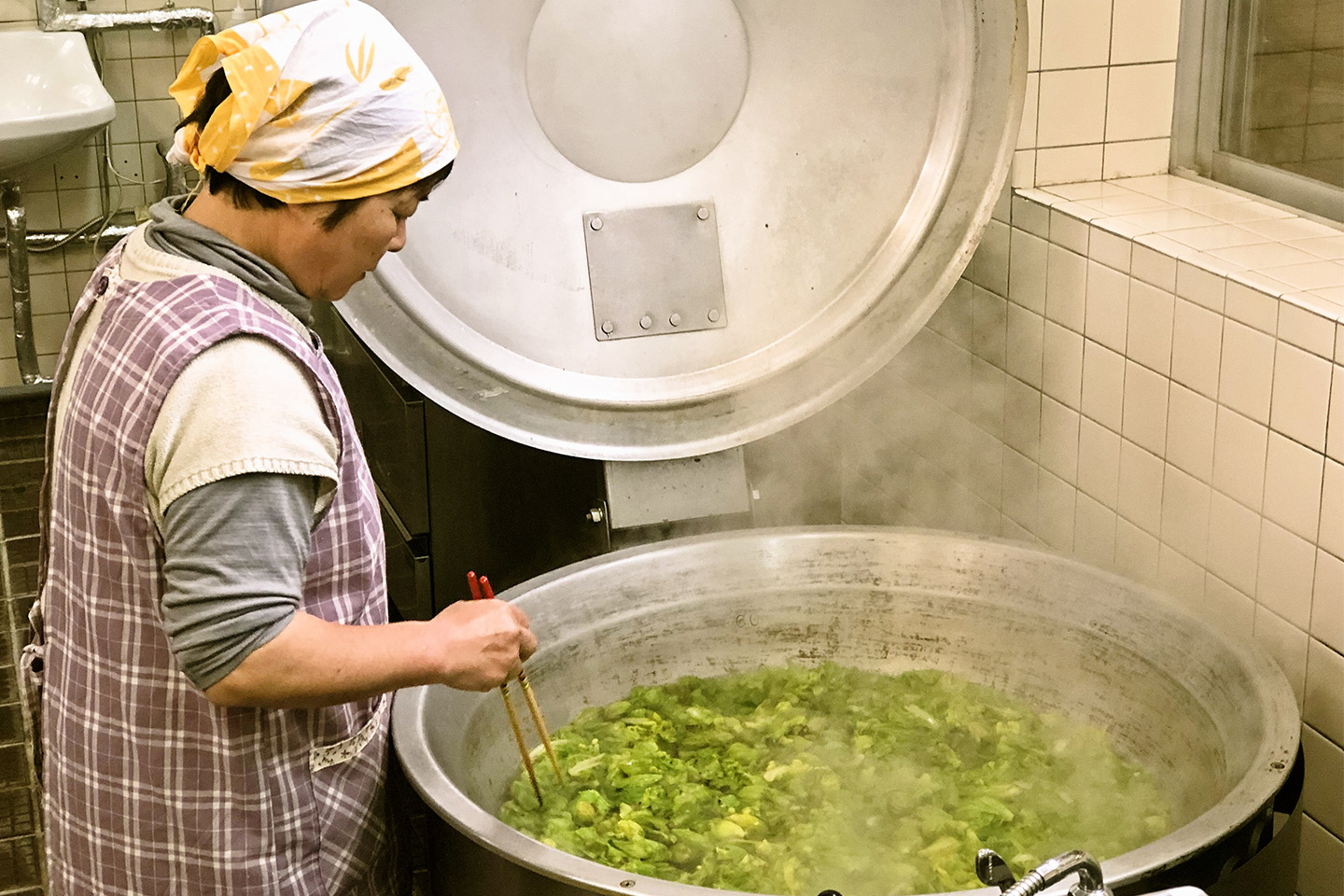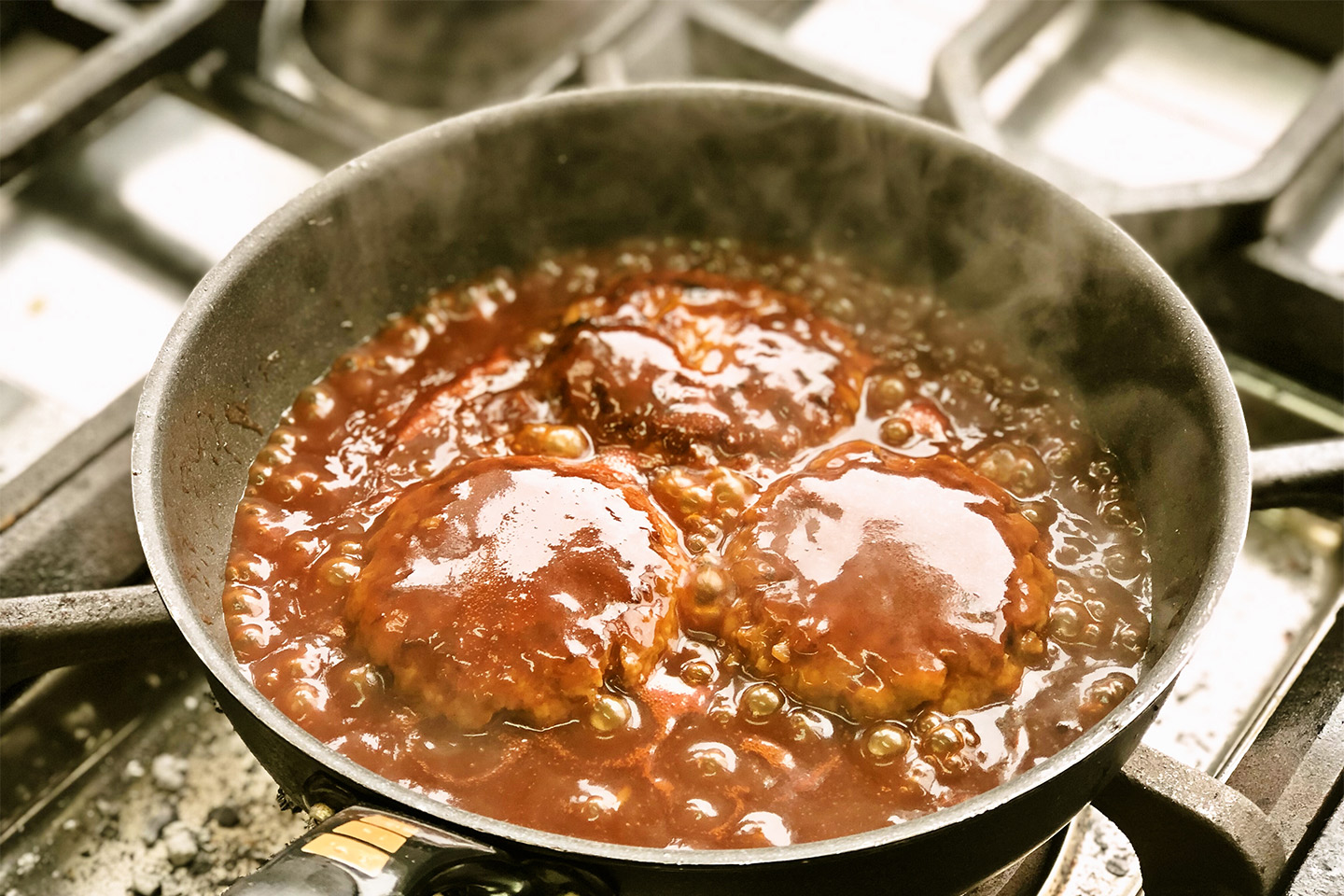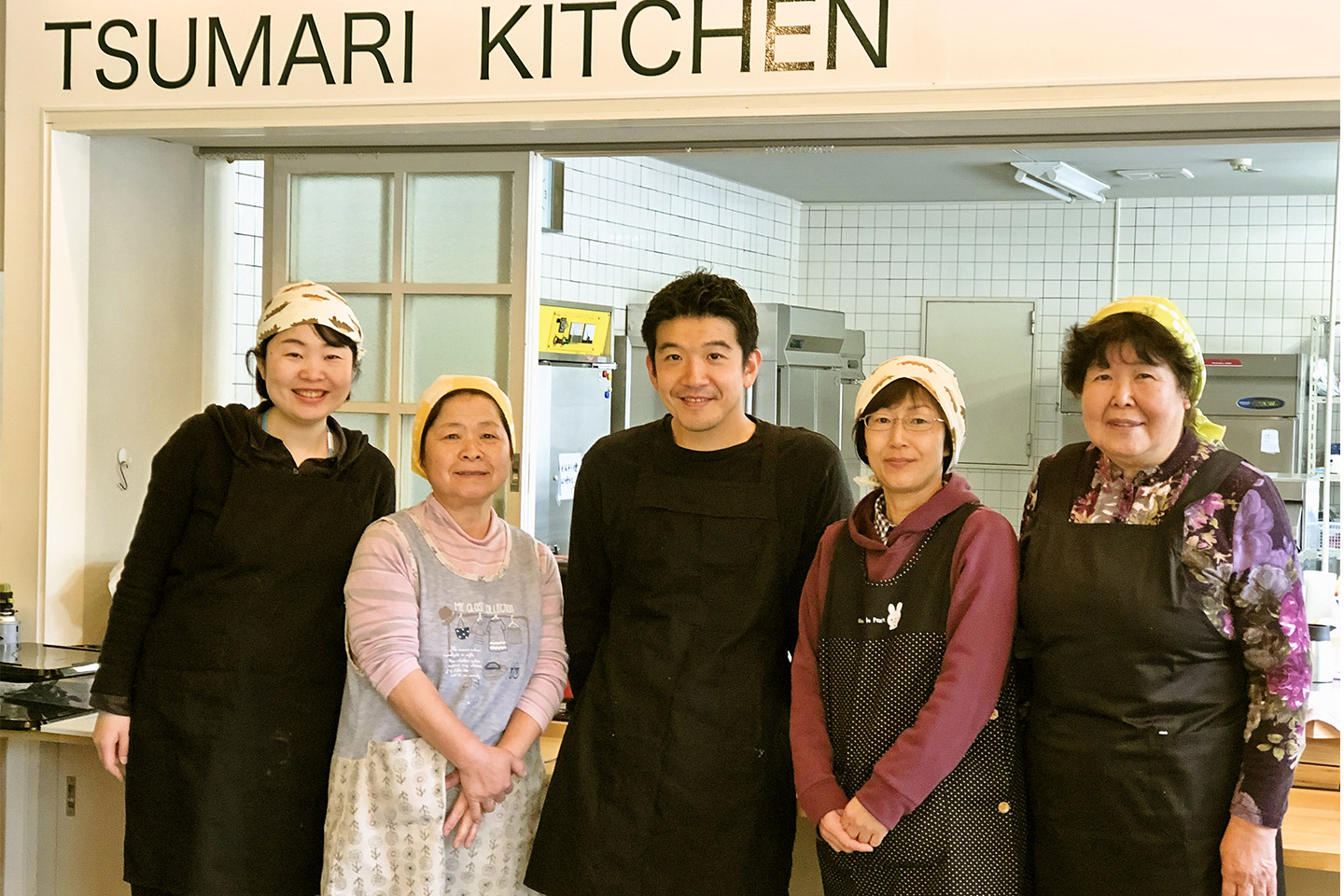 Information and Map
Nunagawa Campus was set up under overarching agenda of exchange between city and region and Tsumari Kitchen occupied a corner of the campus during the summer ETAT2018 for tour participants. Fumio Yonezawa will return and open its door again during spring 2019!
A new menu will welcome hungry visitors including "mountain vegetable tempura crispy sandwich", "Tsumari Pork Loocmoco with Fukinoto buttered-rice"
Both will be served with salad and coffee or tea for JPY1200. Price: JPY1,200 (served with salad, coffee or tea) Opening dates: Sat 28, Sun 29 April, Fri 3, Sat 4 and Sun 5 May 2019
Opening hours: 11:00-16:00(L.O.15:30)
※ The restaurant will be closed when sold out.
※ No admission will be required for restaurant or cafe users.
※We will announce about the business hour for 2021 as soon as it's ready.