Thinking 21st century art in the world from Niigata
Echigo-Tsumari Art Field - Official Web Magazine
Staff / From the backstage of Echigo-Tsumari
The official website re-launch – the first sneak-peak of the new contents

30 September 2019
The current ETAT official website was launched in 2011. Eight years on and the system is out of date and the current status of the website can be described as "Howl's Moving Castle" after going through number of restorations. So we have decided to build a new official website from the scratch although renewing the website is not that simple task. I am happy to share the highlights of the new website while looking back with you the long journey and struggles we have been through to pursue this project.
We set out three priorities to achieve with the new website:
Contents that are constantly updated, stimulate curiosity and encourage people to return to "read"

Multi-lingual and mobile to provide easy access to people outside Japan

Support and platform for those who want to plan visit to Echigo-Tsumari to take actions
In order to realise the renewal of the official website, "asoview!" who operates a platform for sharing information on "play" across Japan and "CINRA.NET", an online media featuring culture.
We met asoview when Tomohisa Yamano, the representative of the company became the official supporter of ETAT. Through his engagement, we have been working in  cooperation with asoview in the area of on-line promotion such as sales of guided tours and event tickets. They establish a project team for the art festival in the company who has proven their passion, efficiency and dedications to achievements. That is why we asked them to come on board when decided to renew the official website. We needed one more company to proceed the project and asked CINRA who runs popular and high quality cultural media. After numerous number of conversations we realised their strong commitment and high skills that are not too visible as been covered behind the soft and kind appearance. With these experts in the on-line cultural and promotional landscape, Art Front Gallery, Co., Ltd joins the force together to launch the establishment of a new website. 

March 2019. The project had already kicked off and the first day of the editorial meeting, we gave a presentation to Fram Kiatagawa, General Director of the festival and editor in chief of this on-line magazine. Although we had pre-meeting prior to the presentation we were scold as we started the presentation. Although we were very disappointed to be directed even on how to give a presentation, everyone's combative sprit was arouse then. There was no way that we felt we could take a photograph to celebrate the first meeting – but it was certainly memorable start which I wish I could somehow show you.   
For a few months from that day, the three companies met every week for meetings and decided the direction, design and contents of the website through editorial meetings with Fram Kitagawa. The title of the new web magazine was reviewed number of times.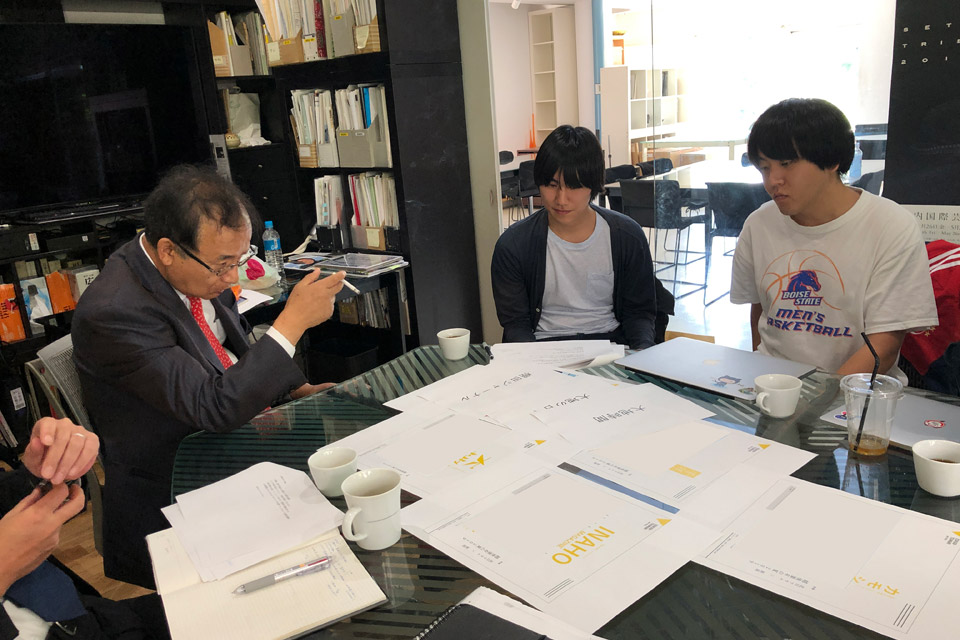 Editorial meeting. Considering the title and choosing images for the web magazine.
Simultaneously, we decide the details of the system that operate the website. Reflecting upon feedback from users as well as challenges that staff members have faced as they ran the website, we discussed again and again how close we could be to the ideal website and what system would enable us to realise what we aim to achieve. We presented the project to ETAT official supporters when the overall system was confirmed and design of the website was more or less finalised. Upon feedback from these experts at the forefront of IT industry, we revisited and clarified the purpose and KPI of the website as well as reconsider the design. We repeated three steps forward and then two steps backward. 
Having said that we simultaneously conducted interviews with Kitagawa, key people, local people and prominent people as we were running out time. Staff members went on the tour with guests and took note as visitors would see and experience. We collected various variable episodes through these interviews which revealed Echigo-Tsumari from perspective of divers backgrounds and generations.
We asked Machiko Kyo, the manga artist, to draw main image for the first appearance of the web magazine. Having visited Echigo-Tsumari several times by herself, she drew a wonderful picture of a woman standing in terraced rice field.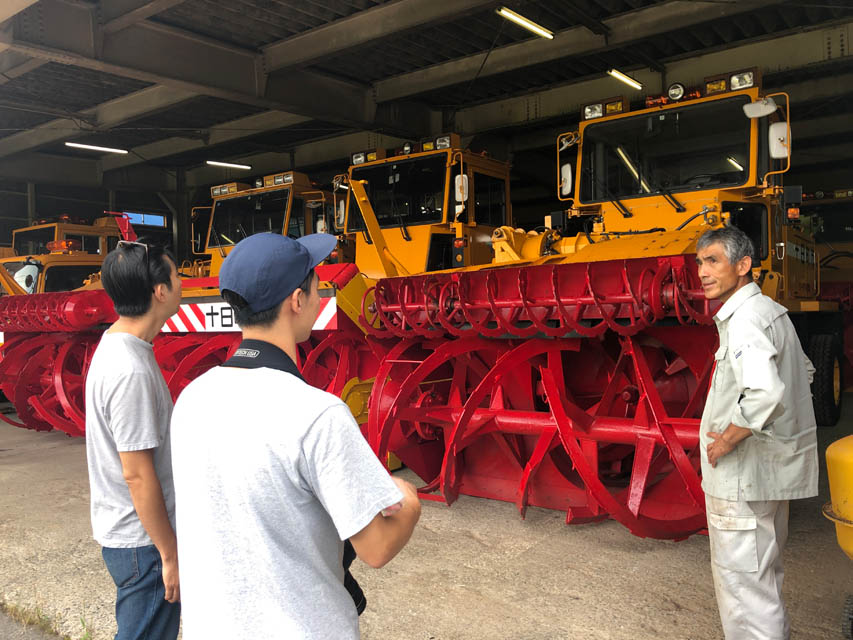 Interview with local people who participated in the performing art pieces in the past.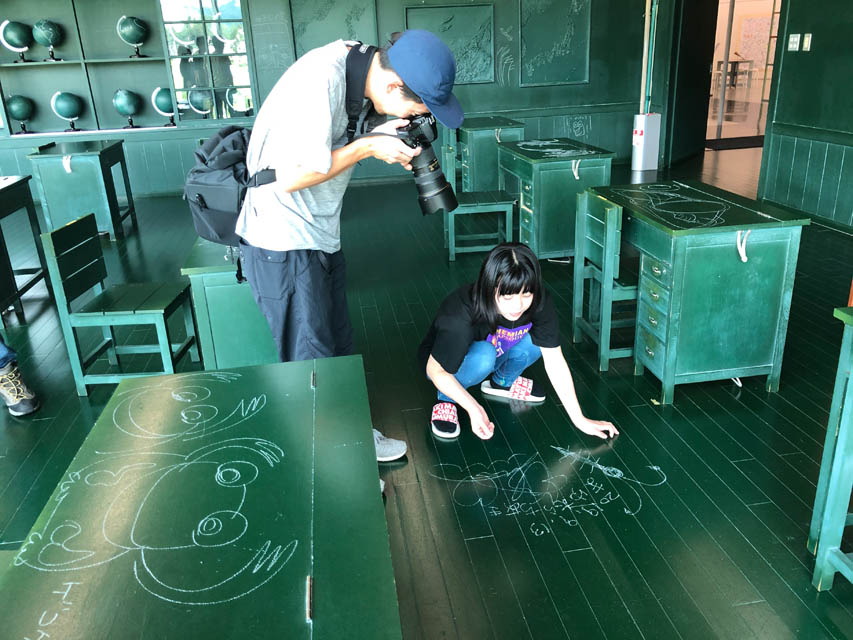 Interview with Chiaki Mayumura, a singer and song writer as she visited Echigo-Tsumari
After the long journey, the first volume of the web magazine is finally revealed today. 
"Art is from the earth" – the web magazine kicks off our new endeavour.
Three companies will write articles from their respective perspectives and show different aspects of Echigo-Tsumari through this magazine – which will consist of special features, articles on artworks in depth, and interviews with those who support ETAT. Articles by asoview, professional of "play" as well as CINRA, a long standing cultural media will highlight Echigo-Tsumari from alterative viewpoints. From operational side, we will pick up and share what is happening in Echigo-Tsumari everyday – which are somewhat miracle.
The second release is scheduled in winter and the current website will be totally changed to a new one. We will be determined to bring undiscovered aspects of Ehigo-Tsumari to you and hope you will all enjoy our new website.