Thinking 21st century art in the world from Niigata
Echigo-Tsumari Art Field - Official Web Magazine
Staff / From behind the scene of Echigo-Tsumari
Seizo Tashima visiting South Korea – celebrating the 10th anniversary of Museum of Picture Book Art
30 April 2020
We were contacted by Korean picture book translator – asking Seizo Tashima to give a lecture on running the museum as there is a plan in Jeju island to launch a museum for picture book which engaging local community like Museum of Picture Book Art does. So Seizo Tashima and I visited three different venues in South Korea in early December 2019 and gave lectures. 
The first venue hosted two-day lecture series consisting of the one by Tara Books from India on the first day followed by Seizo Tashima and other invited lecturers. Tashima-san talked about the depth of the snow in Echigo-Tsumari, the walk-in museum with his installation as well as exchange between picture book artist from Korea and local villagers. Audience with different backgrounds keenly listened to his talk, thinking about their own project. I gave a brief presentation about history of ETAT and the role of NPO which is in charge of daily operation of the museum.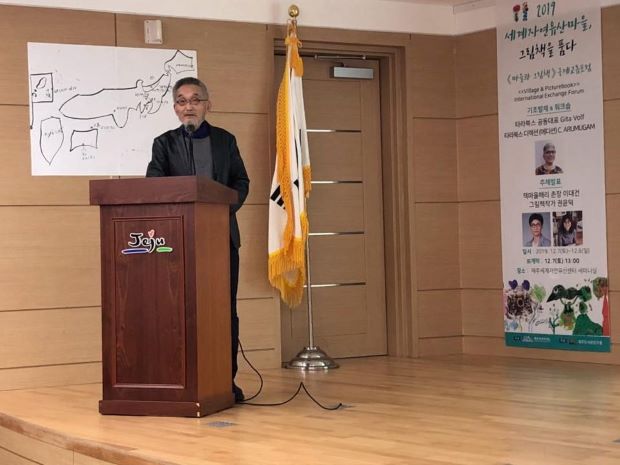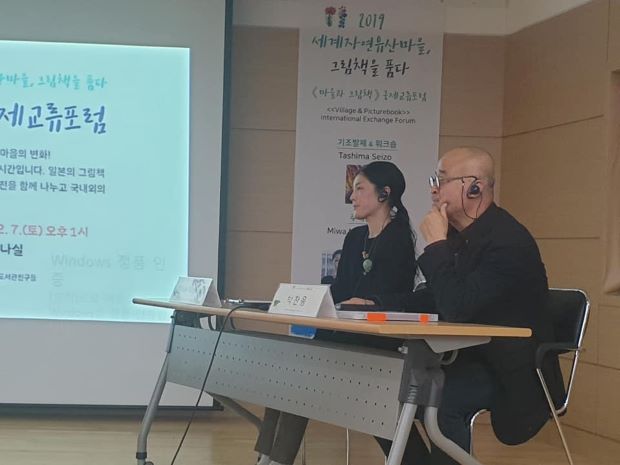 After the talk, we ran a workshop with invited local children to create something from tree nuts. Tashima-san gave an advice to children as "you are going to make an artwork. There is only one rule to remember. Don't copy other people. It will work out well if you talk softly to the three nuts." Being shy at the beginning, children managed to focus on the creation and completed their own works.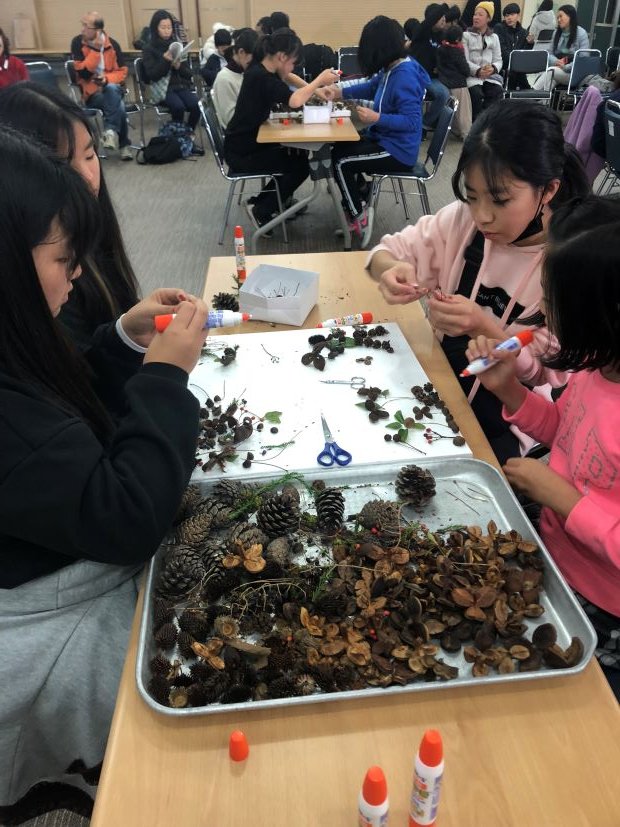 The second stop was at Gunpo to give a lecture organised by female civil group while the lecture at the third stop at Gimpo was hosted by the local obstetrics and gynecology clinic. We were overwhelmed by how popular Tashima-san was everywhere we visited with packed audience who shared laughter and tears. There was always a long queue of those who wanted an autobiography of Tashima-san. We were very touched by warm welcome and hospitality of Korean people.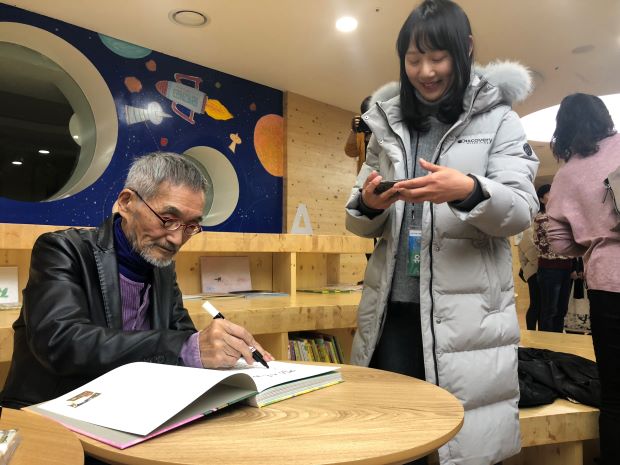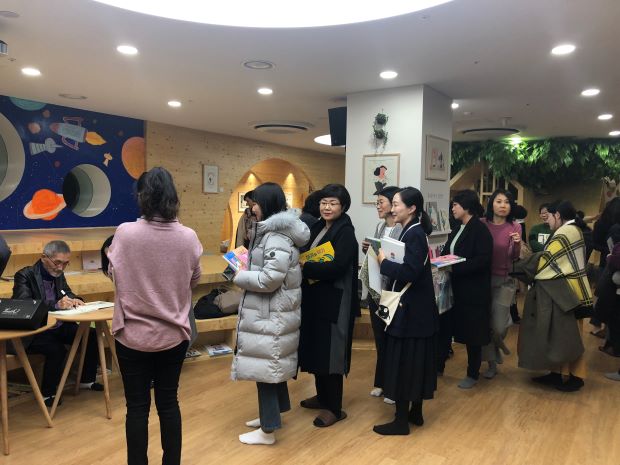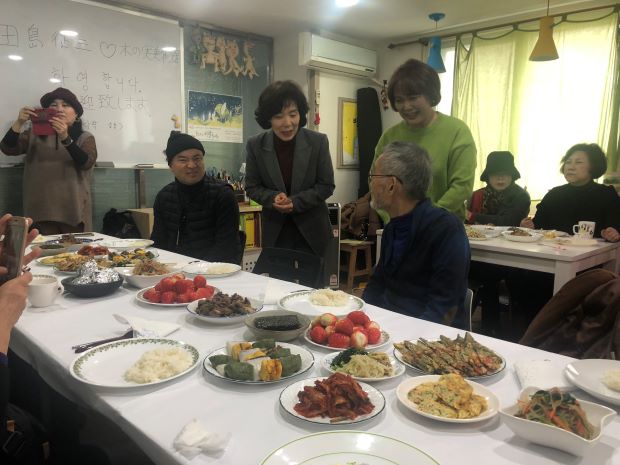 From Tashima-san's talk, I also learnt how challenging it could be for the artist to create picture books, untold stories of people who contributed to realise Museum of Picture Book Art, how he appreciates precious life and takes inspiration from life and unique exchanges that had been brought in by connections beyond countries and times. I was so moved when my favourite book, "Can you here my voice? " was read aloud in Korean.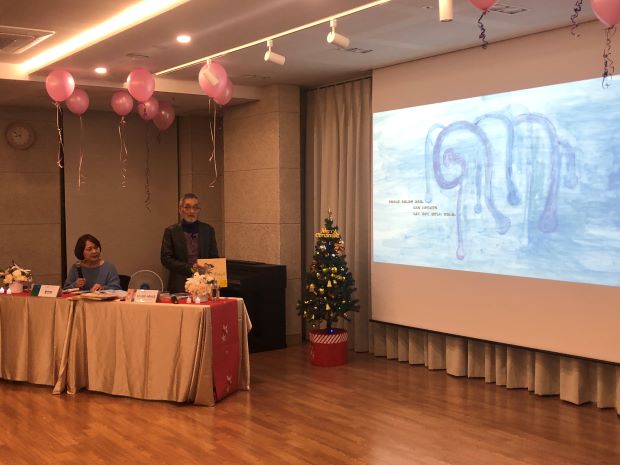 Museum of Picture Book Art celebrates 10th Year anniversary in 2019. There have been lots of events in the last decade and the museum was always supported by so many people. Visiting South Korea on this occasion reminded me of how must go on as a role model for different communities beyond borders, building upon 10-years of experiences and ties and bonds that have been nurtured. 

MIWA Mayumi
staff member of Museum of Picture Book Art
(NPO Echigo-Tsumari Satoyama Collaborative Organisation)
Translated by Miwa Worrall
About the museum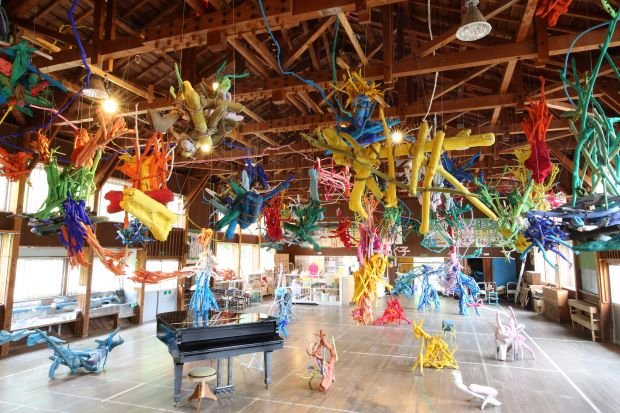 Hachi & Seizo Tashima Museum of Picture Book Art
The closed elementary school was re-opened its door as "walk-in-museum" to experience the world of Seizo Tashima's picture in 2009. The last three students of the school were the main characters of the story, guiding visitors through the museum. Installations throughout the school building are made of driftwoods and tree nuts collected at Izu Peninsula and coast of the Japan Sea and painted with watercolours. The artist attempted to bring back students, their favourite teacher and even monsters who all were once lively occupying the space.
Address: 2310-1 Ko Sanada, Tokamachi-city, Niigata 942-1402
Official website:http://ehontokinomi-museum.jp/
≫Visit to Museum of Picture Book Art's facebook account
Photo by Gentaro Ishizuka
PROFILE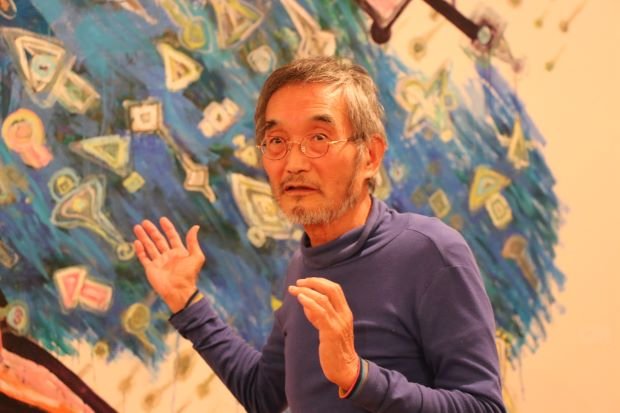 Seizo Tashima
Born in 1940 in Osaka. Spent his childhood in Kochi prefecture. Received many awards including "Chikarataro" for the 2nd BIB Golden Apple in 1969. He presented "Doraku Organ Chichin-pui-pui" for the 5th iteration of ETAT in 2012 and "Blue Sky Aquarium" at the former sanatorium on Oshima island in Kagawa in 2013 during Setouchi Triennale.