It is the 22ndsummer since the ETAT began. One of its hub facilities, Echigo-Tsumari Satoyama Museum of Contemporary Art, KINARE, has decided to start over under new name, MonET (Museum on Echigo-Tsumari). KINARE is a collective name for the building accommodating the art museum, onsen, restaurant and shop. Since it was first designed and built in 2003 by Hara Hiroshi and Atelier φ, the building has been renewed twice – so this is the third start of a new journey. We have asked the team Hara again to work on this renovation.
We have given new logos to both MonET and Matsudai Nohbutai Field Museum. MonET's logo is designed by Akiyama Shin as it was for KINARE and one for Matsudai Nohbutai Field Museum is designed by Satoh Taku who has created the ETAT logo.
I have realised that MonET is a facility which was completed by a brave decision of the Mayor of Tokamachi-city, complete support of the Cultural Agency, and various forces of those who are interested in Echigo-Tsumari in the long-standing pandemic since last year.
When Echigo-Tsumari Satoyama Museum of Contemporary Art, KINARE was launched in 2012 for the 5thiteration of ETAT, Christian Boltanski presented a large scale installation called "No Man's Land" in the pond where "Palimpsest: pond of sky" by Leandro Elrich is currently presented. Although the installation was already exhibited in Milan, Paris and New York, Boltanski went to Tohoku, a region devastated by the Great East Japan Earthquake of 11 March 2011, and decided that this was the right place to start.
The crane randomly picked up mount of clothes (weighing 16 tonnes in total) and dropped them as if "the god hand" would do. It was an artwork representing life, death and fate of humans.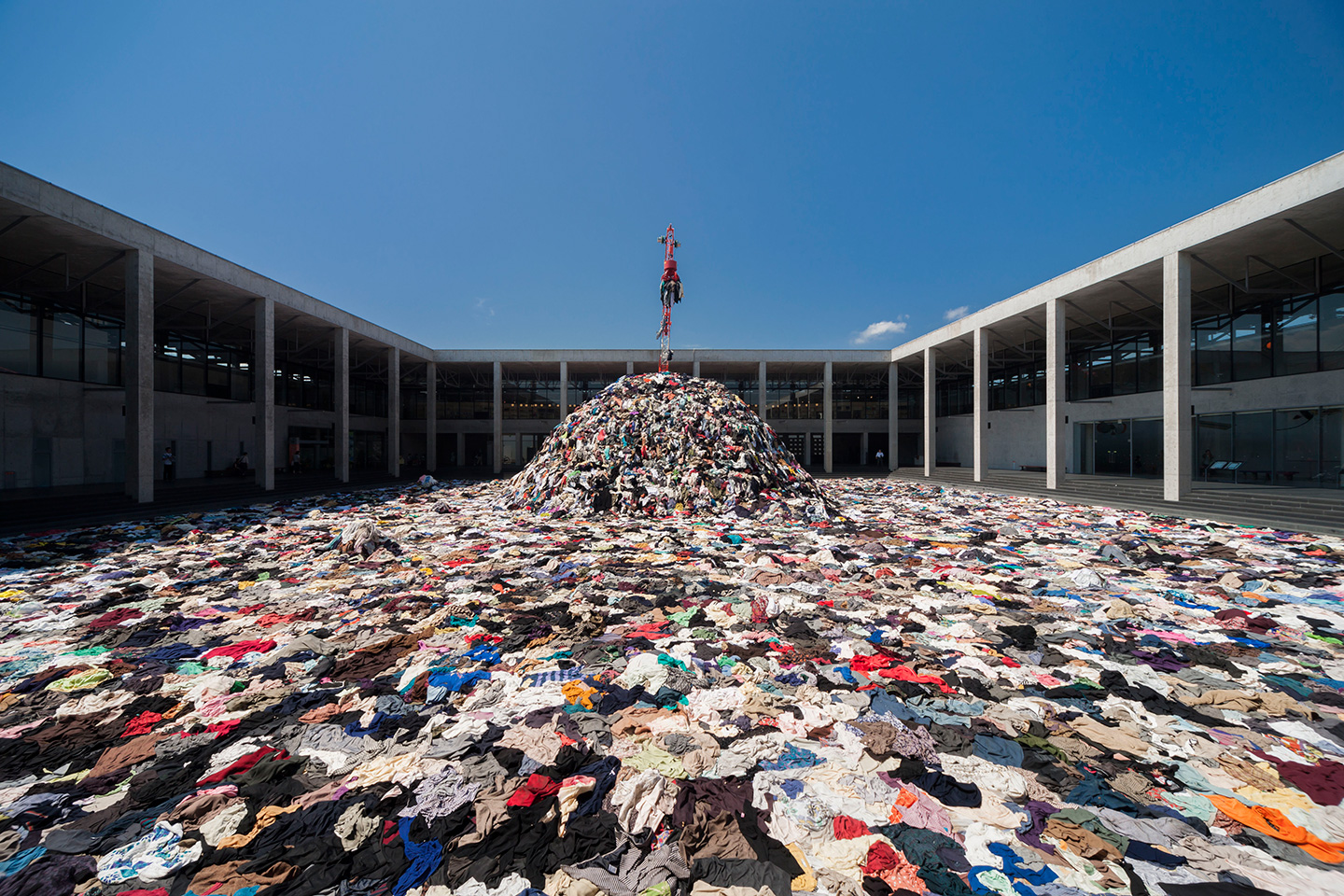 "No Man's Land" (2012) by Christian Boltanski / Photo Nakamura Osamu