Leandro Erlich used this pond and turned the entire space into an artwork during the 7th iteration of ETAT in 2018. It became a permanent artwork and still amuses visitors. Mayumura can you find where is the artwork?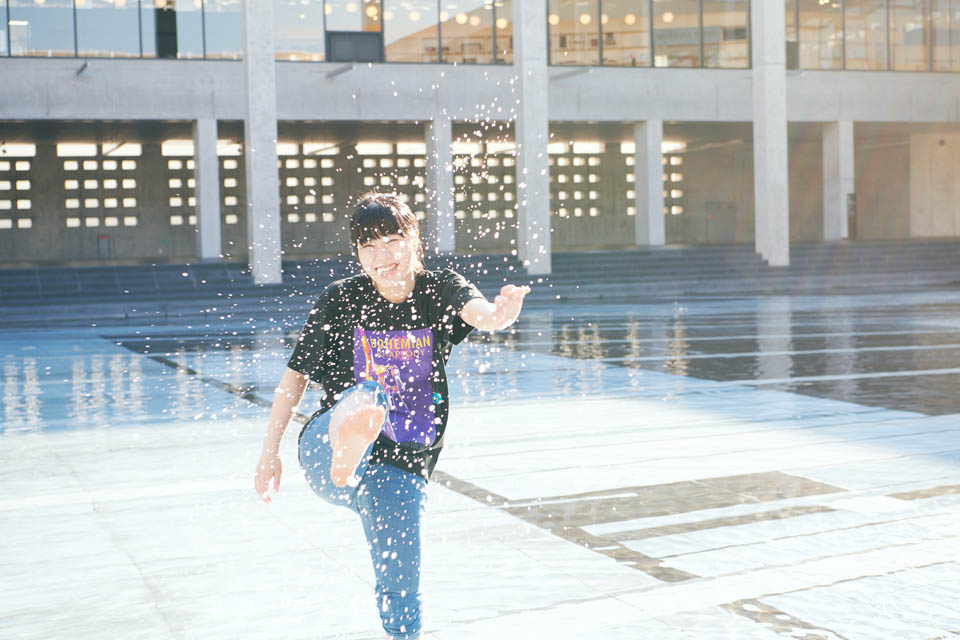 It is hard to see if Mayumura is searching for the artwork or just having fun.
Mayumura: Not sure where? I see the pedestal in the centre but nothing is on. Wait – does this….?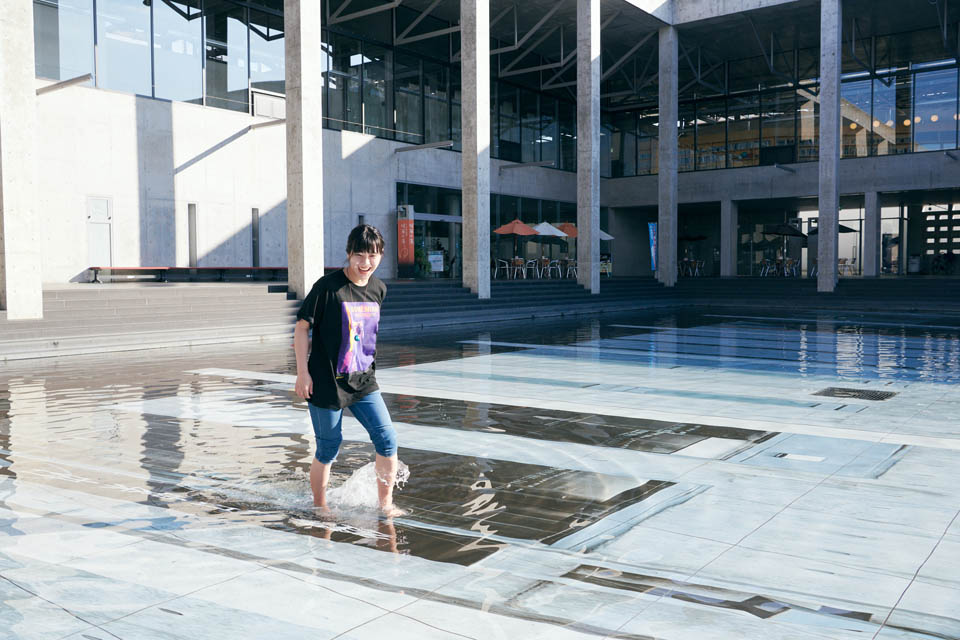 "What?" she seems to have notice something.
Mayumura: Ah, I got it. I see it. There is something drawn on the bottom of the pond – which seems to be a drawing of this building and the sky.
That's wonderful. This artwork, "Palimpsest: Pond of Sky" is a drawing of the building reflecting on the water and the sky look-a-like on the bottom of the pond.  When you look at the drawing from one point on the upper floor, the actual reflection on the water surface overwraps with the drawn mirror image. When looked from different angle, these images layer upon one another and give strange impression on viewers. Moreover, something strange can happen such as the sky reflecting on the pond is blue while it is raining.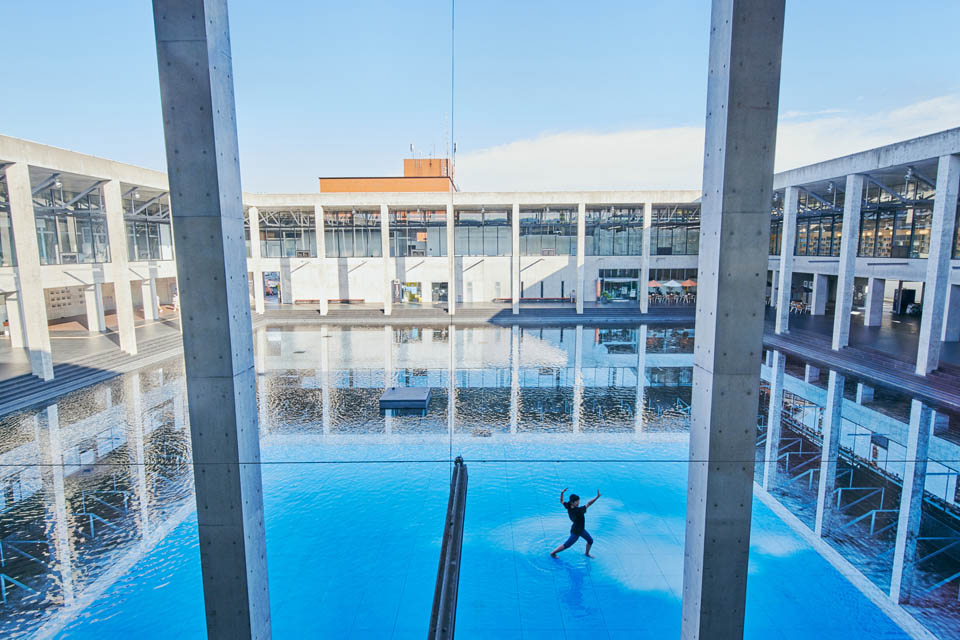 "Palimpsest: Pond of Sky" by Leandro Erlich (2018)
Mayumura: Wow. It is fun to play in the pond imagining how it looks from the upper floor whereas it is strangely amusing to look at the drawing closely from above. 
There are large scale permanent collections of works of contemporary art inside the gallery.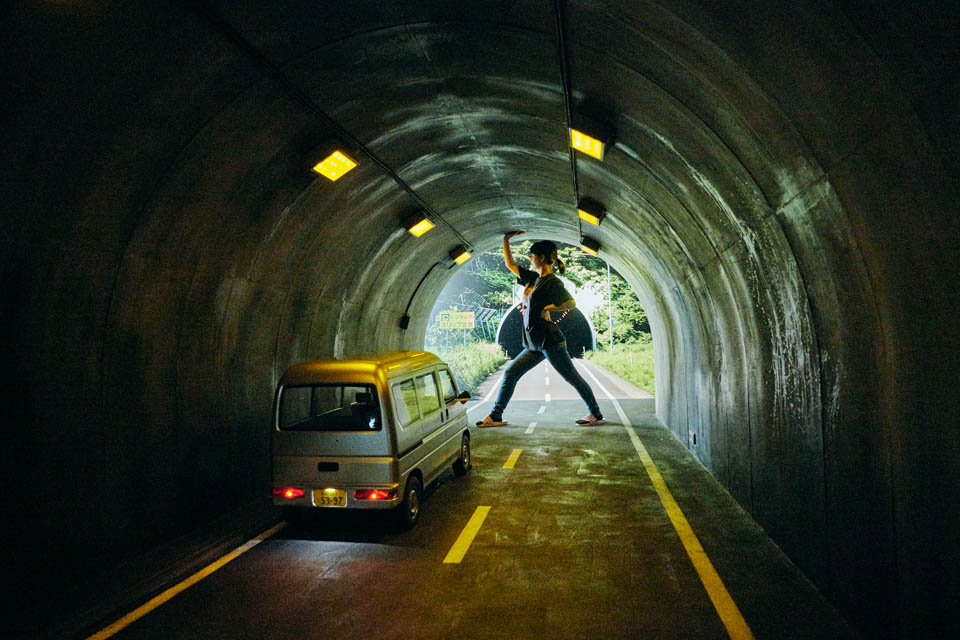 "Tunnel" by Leandro Erlich (2012). The artwork inspired by tunnels and kamaboko-shaped warehouses one would see in Echigo-Tsumari. Mayumura looked gigantic due to the optic illusion.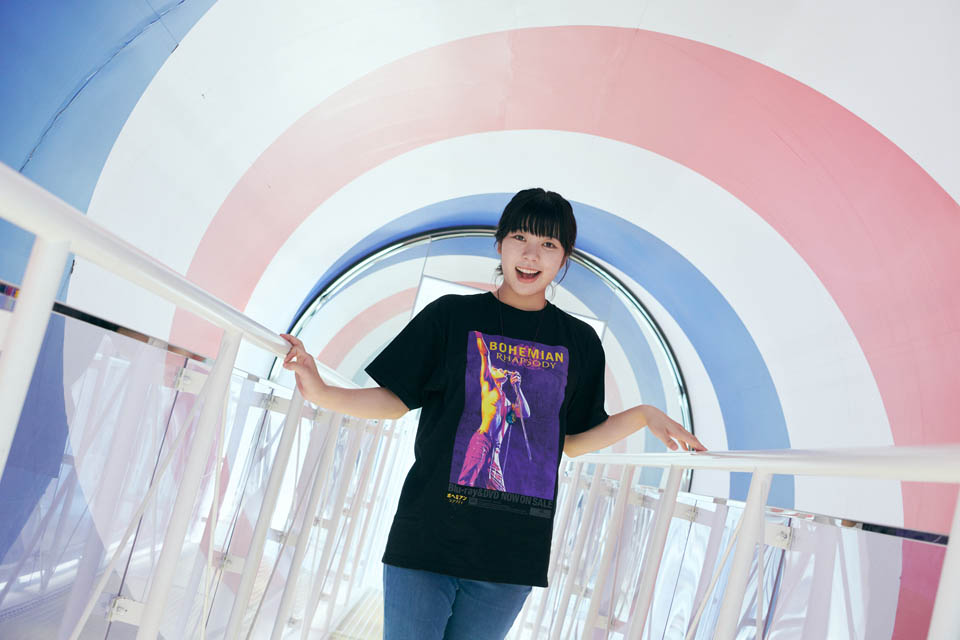 "Rolling Cylinder, 2012" by Carsten Höller (2012). It gives you a feeling of walking into a conventional sign pole of hairdresser while also reminding us of circulation of blood and psychedelic rock.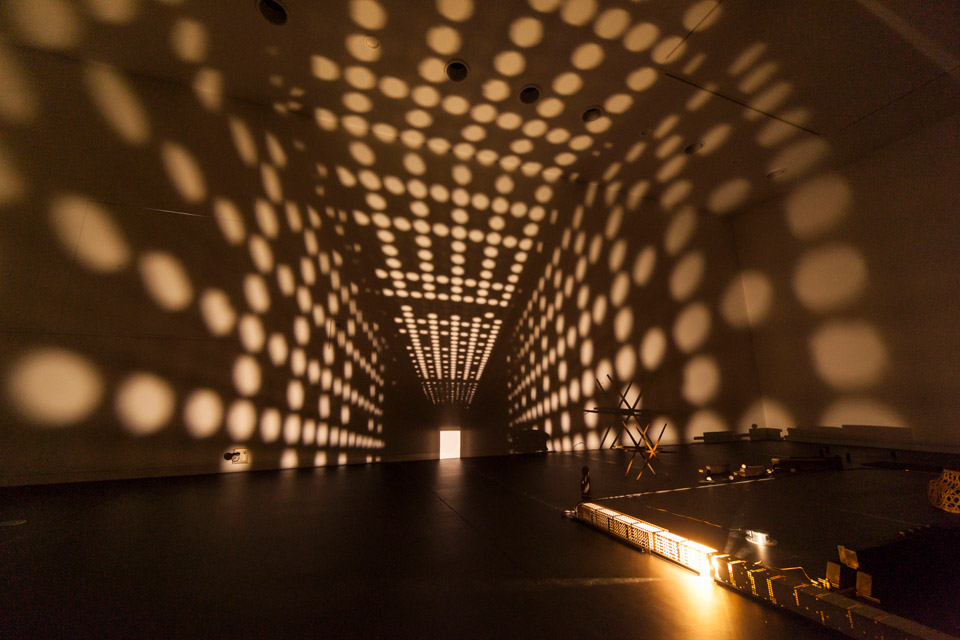 "Lost #6" by Ryota Kuwakubo (2012). (Photo by Osamu Nakamura). A wondrous landscape of light and shadow is projected onto the wall as a model train with light runs through the net baskets and other everyday items.  
Mayumura enjoyed the last artwork, "LOST #6" by Ryota Kuwakubo which made her feel as if she travels through Echigo-Tsumari on a small train. We asked her thoughts about the visit again.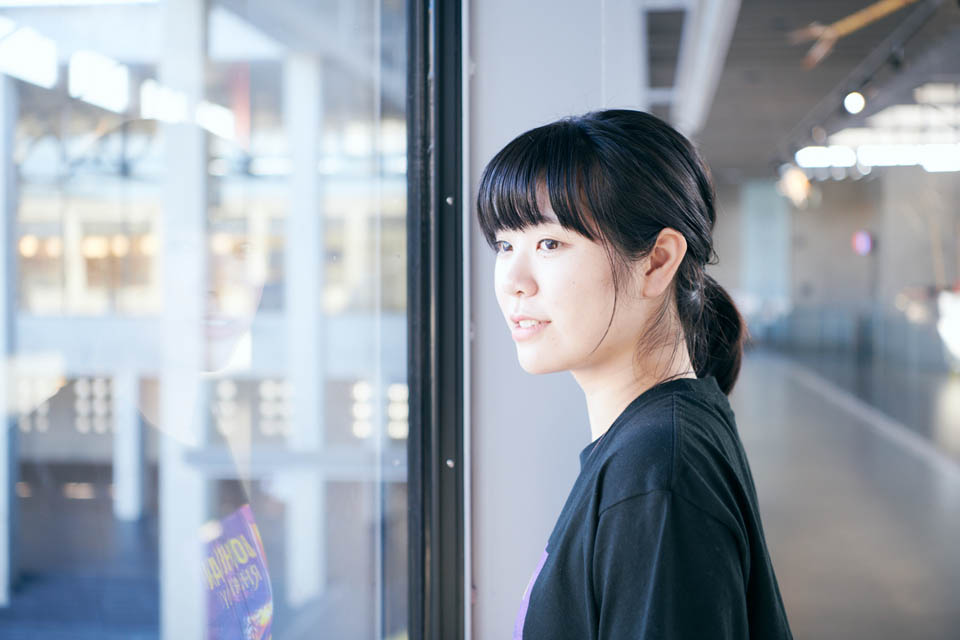 Mayumura:  Well, the soft cream I ate was so delicious… no, no actually I didn't eat anything like soft cream. What I wanted to say was people can have fun using "imagination". For example, Museum of Picture Book Art, the first place I visited was wonderful and based upon a great story of the picture book. At the same time, it made me feel that I could let my imagination fly such as "this must be a spotty garden eel". While my pieces of music are based upon real experiences, I thought the world could expand wider if listeners can freely imagine. 
For example, "piccoro-mushi" is based upon her bitter experience, trying to look forward. When she introduced herself as "I am an idol" at an audition for a music festival, the judges lost interest even before she started to sing. This song was born from that experience and she sings to us boldly "it is just a world you haven't seen." It could be a message to everyone who is constrained by a stereotypical prejudice.