By the way, spot garden eels poke out their long and thin body. They are often with other eels but in fact they are all connected in the sand. This object represents such feature of the garden eels – I would think.
"The walk-in pallete" moves onto one of the next classroom. As we walked up the staircase, we heard an exclamation of surprise. What we saw was "toperatoto", a ghost hard to dislike which had been living in this school for long time, filling stomach with its favourite treats such as laughter, chatter, and memories. Toperatoto looked happy to our eyes.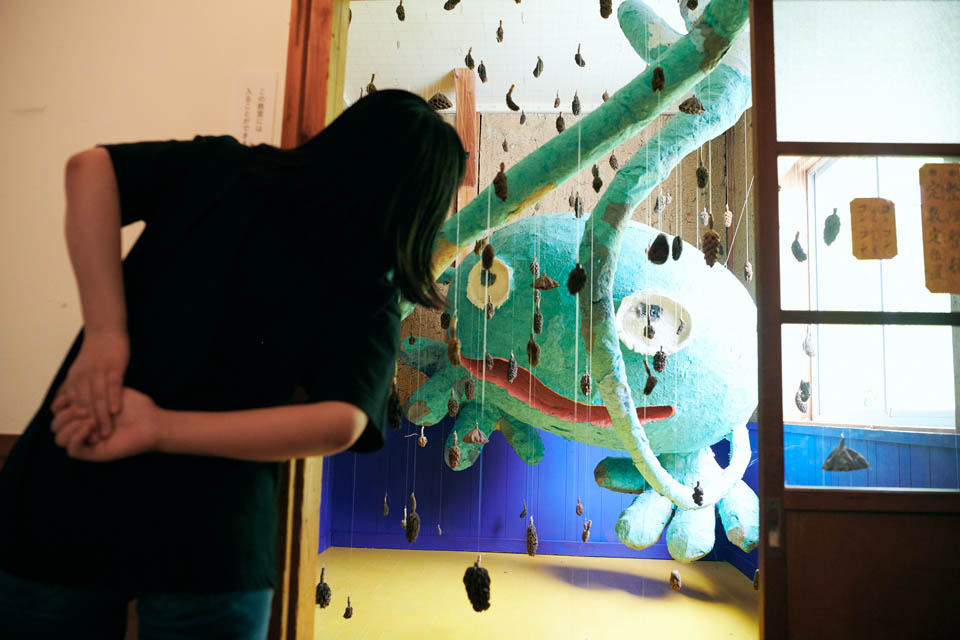 The lovable "Toperatoto" has been fed on memories of students.
Three objects made of driftwood resembling students were studying in a classroom. They were the last three students before the school was closed. We asked what had occured to Mayumura's mind.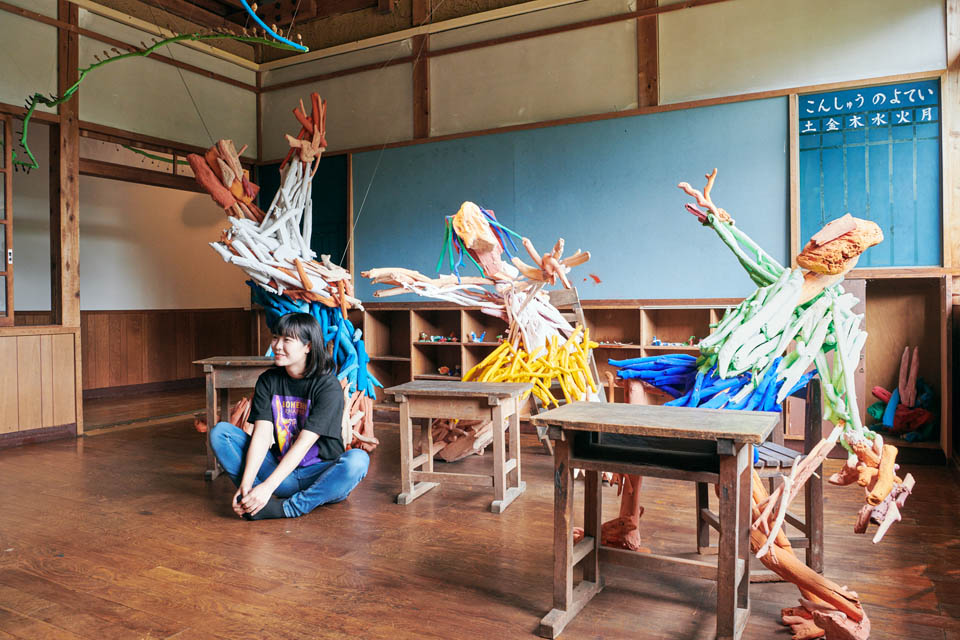 The classroom was once lively.
While there are only three students, it feels so lively. The biggest child on the left must have been popular surrounded by many friends all the time while he didn't have the closest friend. That is why he knew the real solitude and gentleness – he must have been a rather matured elementary school student.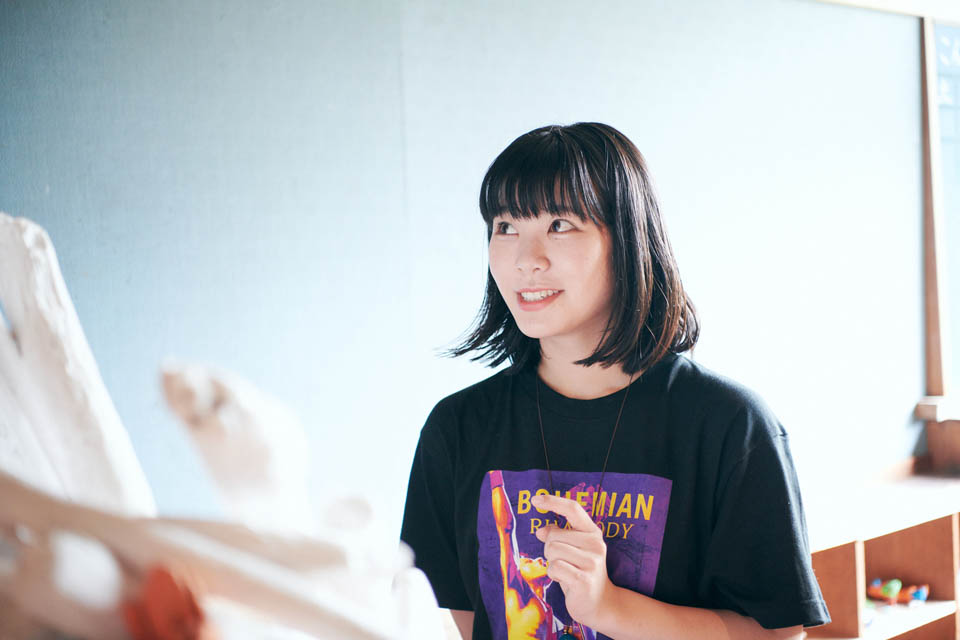 Freely flying her imagination about feeling of students.
According to the picture book, their names are Yuuki, Yuka and Kenta. They returned to the school a day after it was closed and met various ghosts lived in the school. Some ghosts were friendly like Toperatoto whereas the others were more troublesome like Doradoraban who enjoyed crushing people's dreams and hopes. Three students tried hard to stop Dradoraban. But how – Mayumura wonders. She found the answer in the next room.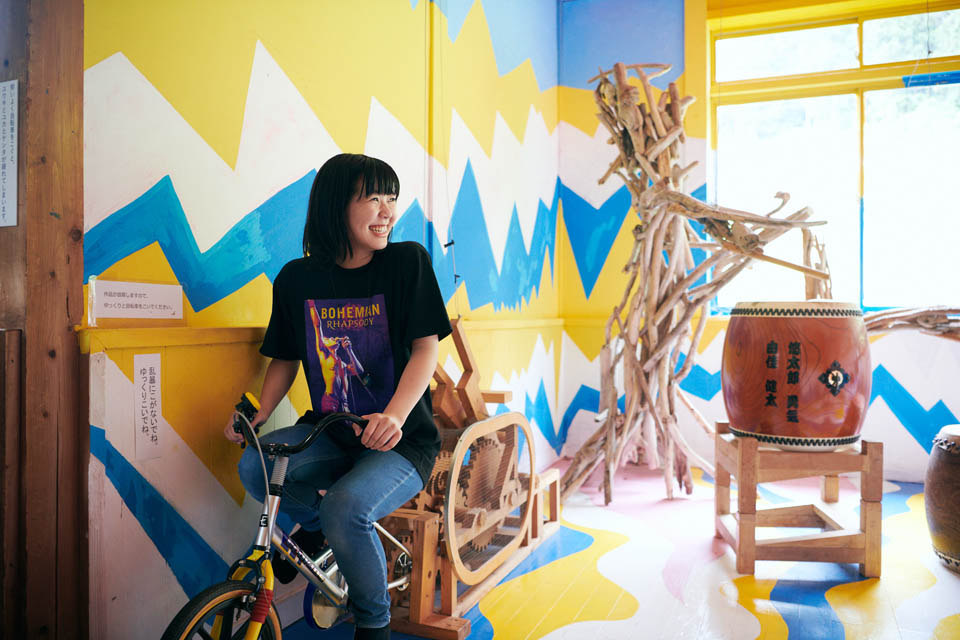 The students made of driftwood are moved by wires connected to the bicycle as you pedal and hit the drum.
As you pedal the bicycle in front of "the Drum Room", it moved the three students and hit the Japanese drum. This is a reference to the story where students knocked over the ghosts with positive sounds and beats.  Let's play "Homerareteru" by Mayumura as BDG.