Fram Kitagawa "Editor-in-chief" of the web-magazine, art begins from the earth / General Director, Echigo-Tsumari Art Triennale
Winter in Echigo-Tsumari is harsh and the snow stays in some parts of the region for half a year. Snowploughs and snow workers have been one of the things that support life in such communities for generations. The artist managed to turn "snow workers" into a dance company which is a naïve but vigorous concept capable of inspiring a humorous performance.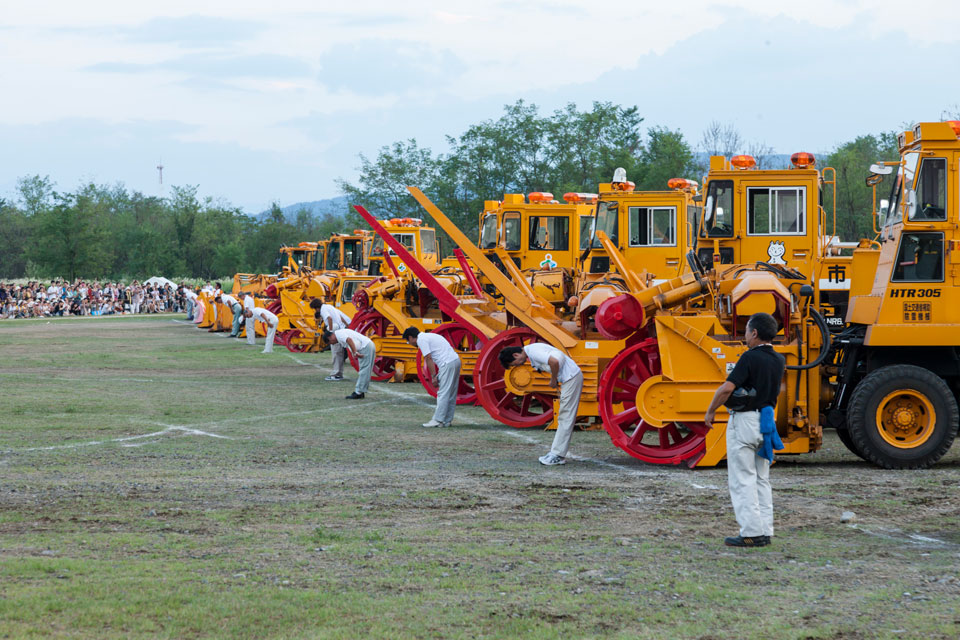 "Snow Workers Ballet" performance in 2012 (Photo by Osamu Nakamura)
After the performance, the audience ran towards the actors – namely snowploughs and their operators. This artwork celebrated the vigor of humans living under the harsh climate and praised snow workers who support the entire region in winter in the middle of summer sunlight. While a temporary work from a material perspective, "Snow Workers Ballet" is an enduring part of the Echigo-Tsumari Art Triennale.