――The Biennale of Sydney went online and realised "a virtual biennale".
It was fortunate that we were able to open the exhibitions to the public. We were able to welcome many people as we ran an international forum inviting First Nations peoples from all around the world. In fact we were quite overwhelmed by the presence of everybody who managed to come to the Biennale in person. If there was anything the pandemic did create, it was the energy to document everything. We created an online experience to be able to see all the works as if you were walking through the venues. We also broadcasted artists' talks and discussions on YouTube. Although it was only Australians who were able to come and see the Biennale after its re-opening, it is wonderful that we managed to keep it open. I would think this would be one of the most well documented Biennales. By making all of the works available to see online generated a sort of conversation. It is a pleasant surprise that so many people including yourself were able to see these artworks. I do believe that the experience online was a positive one.
――Many of the artists in the Biennale were unknown to the art world and some were not even artists. What was the reaction of the art world to the Biennale?
I think they were very excited. It must have been a surprise to encounter artists whom they had never heard of. I think that the word "artist" is a problem because many cultures find that the word "artist" is very restrictive with a single value or idea of art making and it is a very particular kind of identity where I would use the word "creative". For example, internationally recognised leading scientists also participated in the Biennale and worked with the artists.
Not many people had heard of the Tlingit artist from Alaska, Nicholas Galanin, for instance, including audiences in the USA. However, people were delighted to see his work. His project was very timely given the developments of the BLM movements, and in Australia, ongoing debates and actions around colonial monuments.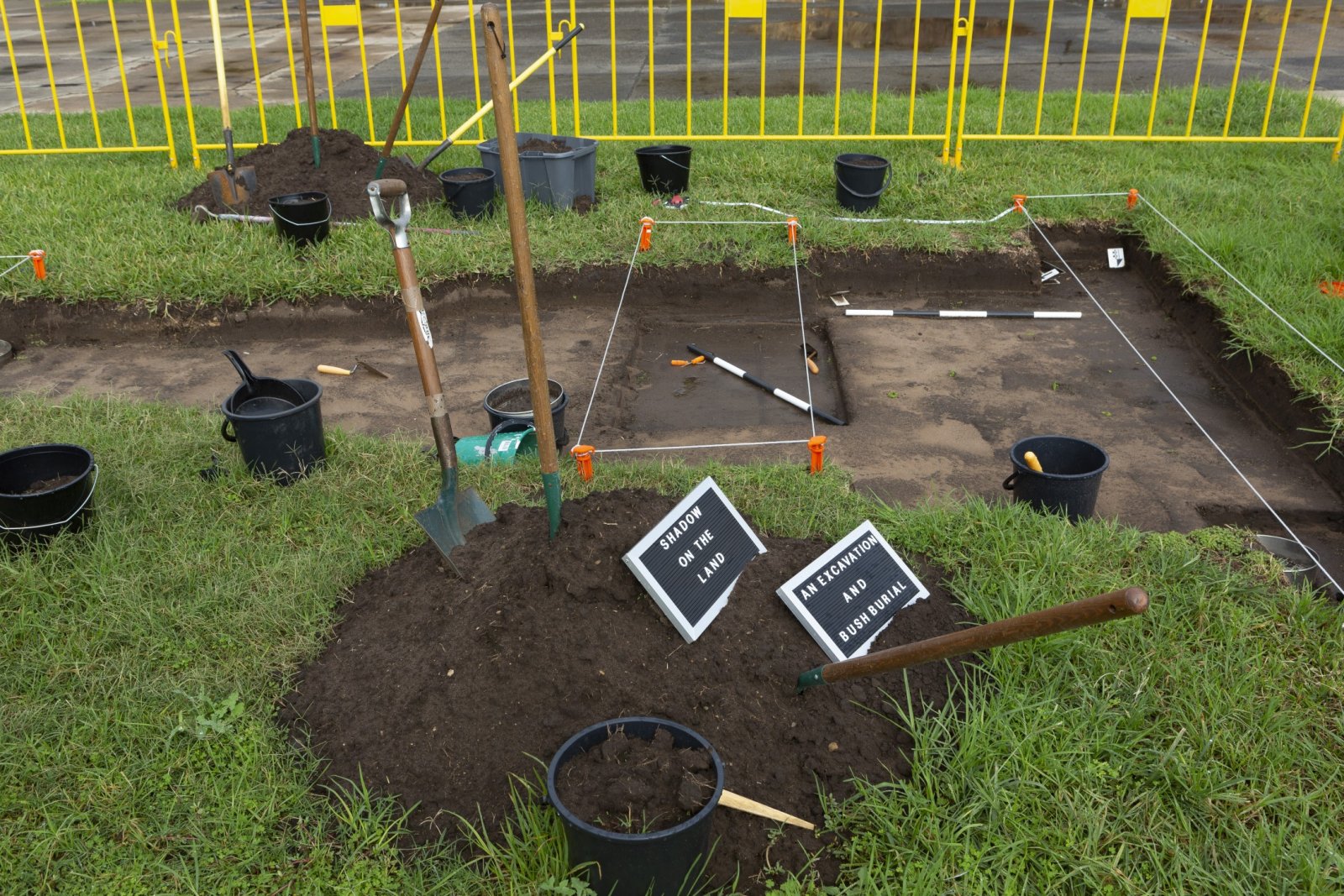 Nicholas Galanin, Shadow on the Land, an excavation and bush burial, 2020. Installation view for the 22nd Biennale of Sydney (2020), Cockatoo Island. Commissioned by the Biennale of Sydney with assistance from the United States Government. Courtesy the artist. Photograph: Jessica Maurer.