Orisaka: What I mean is that, for example, I launched a music band called "Juso" in Kyoto this year. I began this music band as there are distinctively different musical communities in Kyoto and Tokyo. This is fudo (local atmosphere), which can only be found in a specific place or a sensation that only makes sense to you when visiting such a place. I believe such things exist in every different region.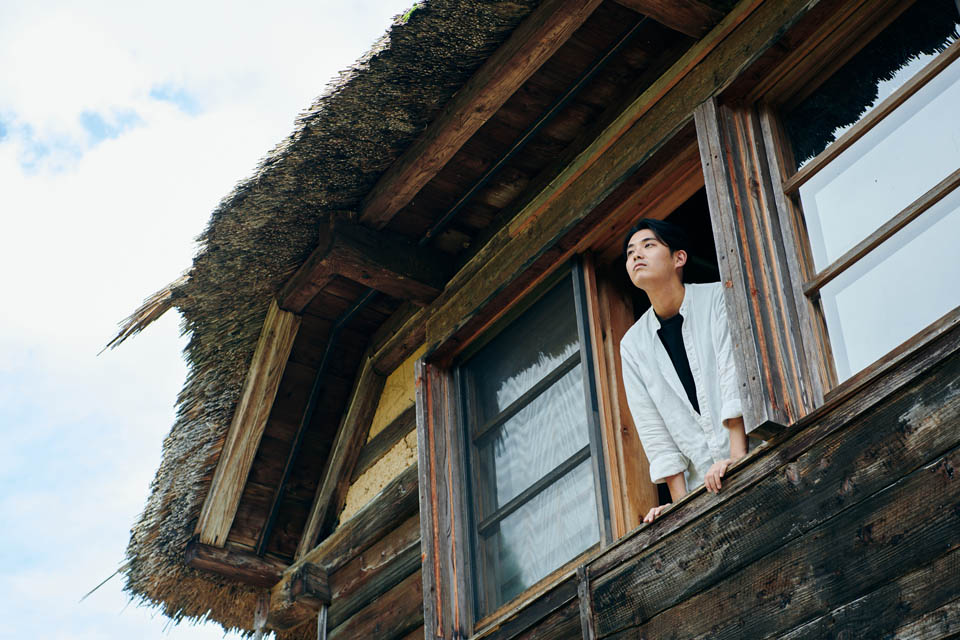 Orisaka: Although we are in a rather globalised era, the expression by every country has become more localised. Probing one place has rather become the way to expand to the outside. That is why I would like to invest my time in a place I find interesting and engage with people of such place.
Orisaka spoke with passion and remembered his impressions of the festival when he visited for the first time.
Orisaka: I was able to encounter many artworks which were irreplaceable as if they were rooted in Echigo-Tsumari. This experience must have been the trigger that I felt the strength in something that is rooted to a particular place.
When leaving "Ubusuna House", Michiko-san and other local people sang a local folk song called "Tokamachi-kouta" and danced as they saw off Orisaka-san.
Orisaka rather hesitantly joined in the dancing and said "my heart flutters when listening to these songs. Their voice is amazing and I wish I could remember and sing the song".
Orisaka: My songs are influenced by traditional Japanese music such as Rokyoku and Kojo (the prologue at the start of Kabuki performances). Although I do not have any particularly distinctive roots as such, from the experience of matsuri (traditional local festivals) something like a basic melody becomes part of your body. I believe that having these faint traditions inside yourself as a base would make your songs stronger.