Thinking 21st century art in the world from Niigata
Echigo-Tsumari Art Field - Official Web Magazine
Story / ME AND THE ECHIGO-TSUMARI ART TRIENNALE, vol.1-2
Bring ETAT closer to everyone's heart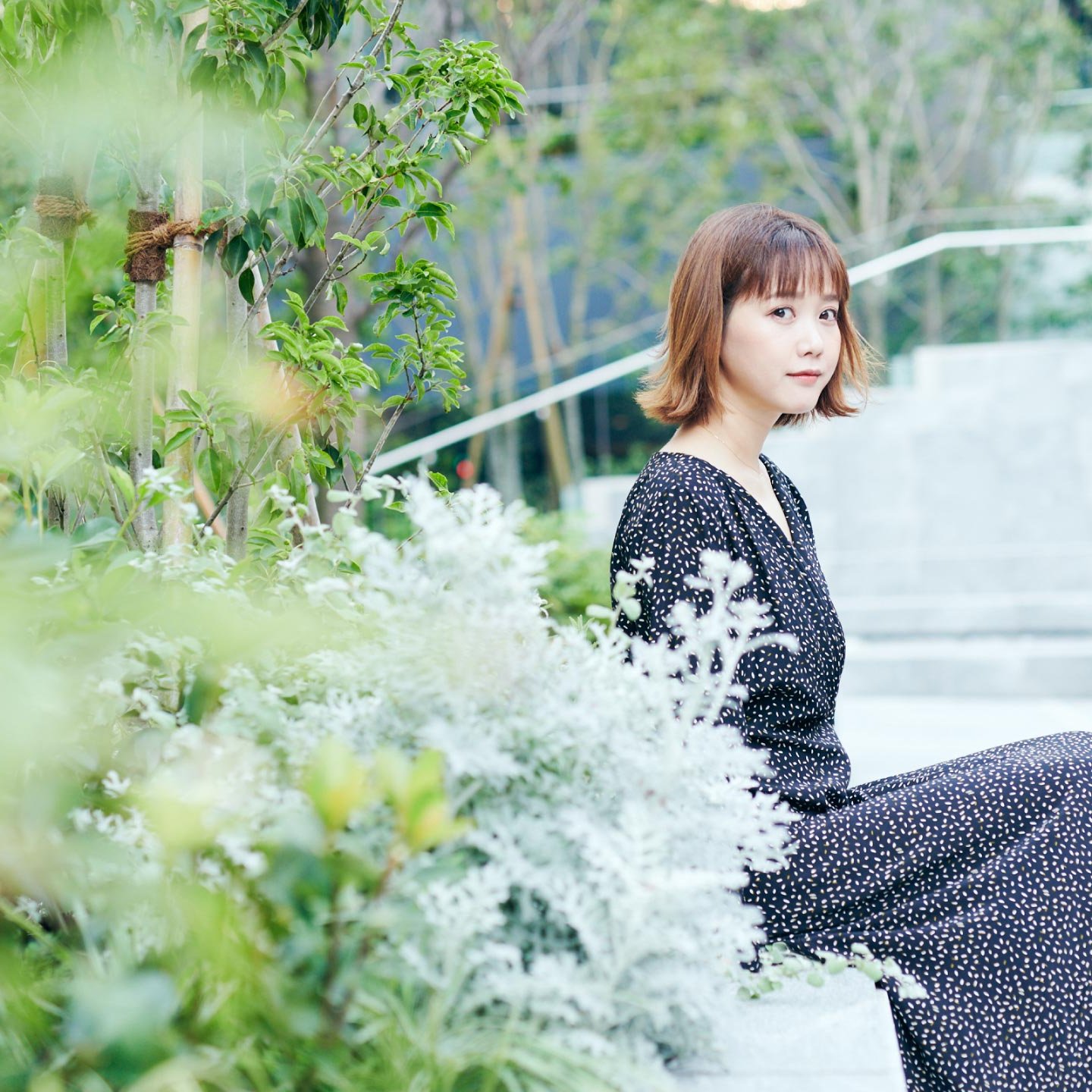 Fashion model / Echigo-Tsumari Art Triennale Official Supporter
Rina Tanaka
A series of interviews featuring different supporters of ETAT talking about charms of the festival. Rina Tanaka who suggested to find one's own way to enjoy art by introducing her favourite artworks rather than to seek to be like others returns to talk to us. During this interview, we asked her, who also engages with the festival as the official supporter, secret tips to enjoy ETAT.
text: Haruya Nakajima photo: Nozomu Toyoshima edit: Shinichi Uchida, Tomoyuki Miyahara (CINRA.NET editorial team)
12 November 2019
The role of the official supporter – bring ETAT closer to everyone's heart

Rina Tanaka wears lots of different hats other than being a fashion model. The official support of ETAT is one of those. However, when asked what she actually does as the official supporter, she smiled and told us "there is no set obligations."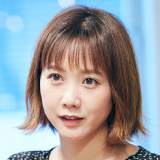 Everyone does what one can do. I believe that my role is to communicate the attraction of this art festival to young female audience. I can upload and update my social accounts or organise guided tours to which I invite my fans to join and visit the festival together. I feel pleased to see there are quite a few people who visited the festival through my initiative.
What is important is how much they could feel close to the festival. Even it is located within a reasonable distance to visit, people never visit a place if it is felt far away. However, it makes your heart closer when you find out if someone you know has visited the place. It could turn someone's business into something that of your interest. I believe that me becoming "a someone familiar" for those girls is what I can do as the official supporter.
She told us that she would continue to treasure encounters and chose what she feels interesting on each occasion rather than planning specific actions as the official supporter.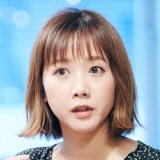 I participated in "Kokoro Ugoku Tsumari" (Tsumari moves your heart") – a series of photo posting campaign using Instagram on Niigata Nippo in 2018 from the planning phase. I am keen to create the best possible occasion among given opportunities rather than just doing what I like to do. Most of the participating artists do create site-specific artworks for Echigo-Tsumari. I want to make sure to value chance encounters at certain time and place.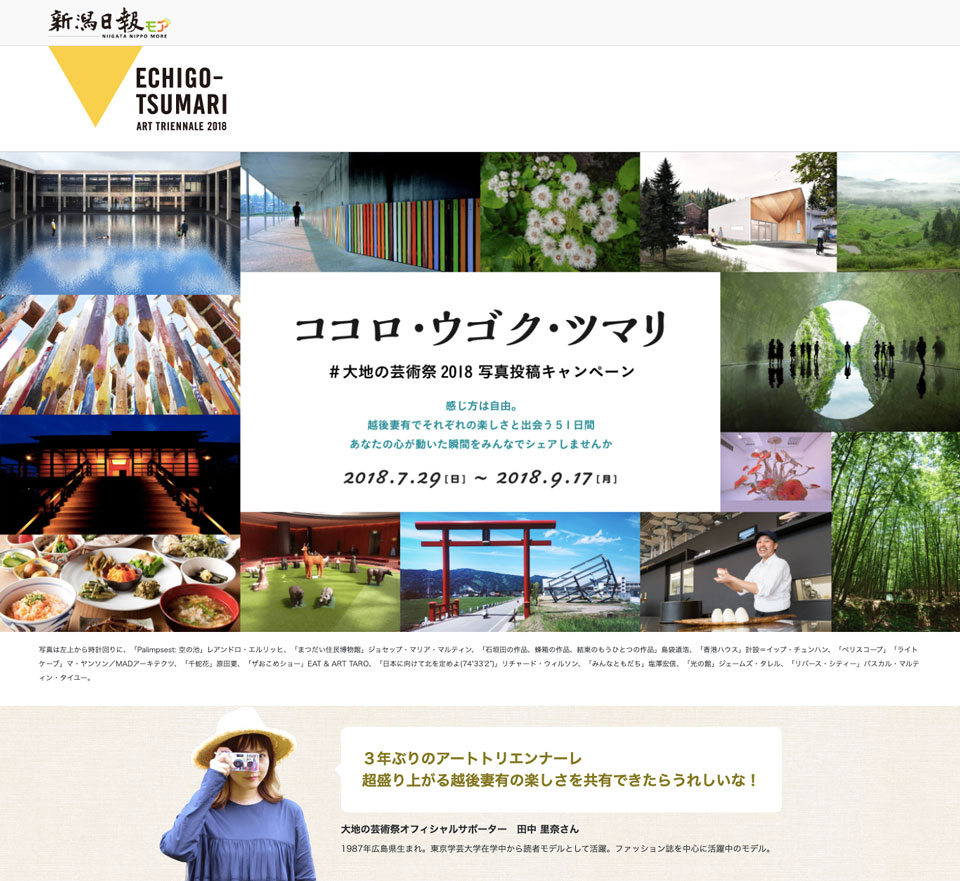 Kokoro Ugoku Tsumari: "ETAT 2018" photo posting campaign
She continued that she would like help ETAT to become more approachable to the wider audience.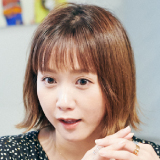 "ETAT" may appear to be "solemn" because of how it is called or where it is held but I hope it becomes a place where people would feel free to visit. Of course it has its distinctive charm as being located in the mountains. I would like to see people visiting Echigo-Tsumari with an excitement as they may feel when going to the Fuji-Rock Festival. Both events are actually taking place in Niigata. I would say, "Fuji Rock Festival is great and you must well visit the art festival, too if you come to this direction".
"Rivers City" by Pascal Marthine Tayou (2009) (Photo by Takanori Miyamoto + Hiromi Seno)
Tips to enjoy is "willingness to make a move by yourself"
When we posed a direct question, "what is the attraction of this art festival" – Tanaka said "it gives you an experience of adding more colors to your life."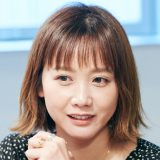 At ETAT, you can look at artworks as an unpretentious myself. I believe that it is important that it happens outside of the framework of your daily life. It is not too close but not that far away – just a little trip away. The total hours I spend on going there and back release me from the usual thought process and such journey becomes a complete story beginning with prologue and ending with epilogue.
On the way back to home, I try to remember memories of experiences that related to each of the artwork I visited: which could be people I met from one place to the other or rain it fell onto during our visit. The significant value of this art festival is to be able to take away not just the experience of seeing artworks but also memories associated with such experiences. I will continue to collect such "treasures" to myself in coming years.
One of the most memorable episodes that Tanaka picked up was "yukimigozen (special lunch served on a traditional tray)", an exclusive culinary program for the guided tour participants in winter. "Local villagers were so sweet and brought second serve even I didn't finish the first serve on my plates. I would call it a violence of hospitality" she smiled.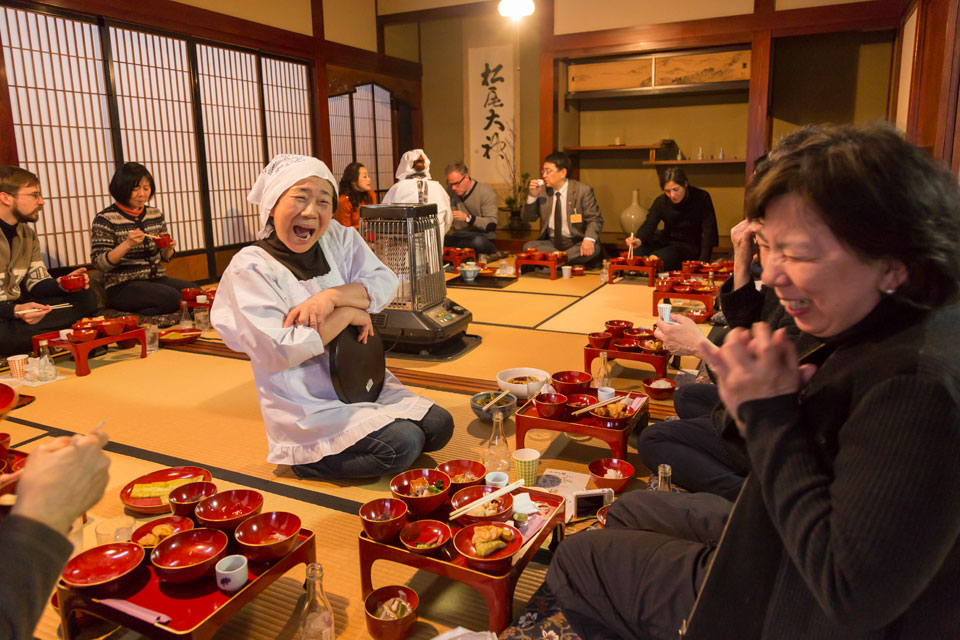 "Yukimigozen" is a culinary experience of traditional local dishes only for the tour participants in winter. (Photo by Osamu Nakamura)
We asked tips of enjoying "ETAT" to close this interview.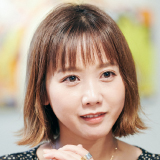 Whether you engage with local people or Echigo-Tsumari as a place is up to you. However, rather than being passive and waiting to be entertained, I can guarantee you will have fun for sure if you proactively engage and enjoy. Such spirit will definitely give you more than what you would have expected. 
First she fully enjoys and then communicates such joy to people around her – such positive attitude of Tanaka will certainly help keep the art festival in the spot light. 
Which of the artworks you like most?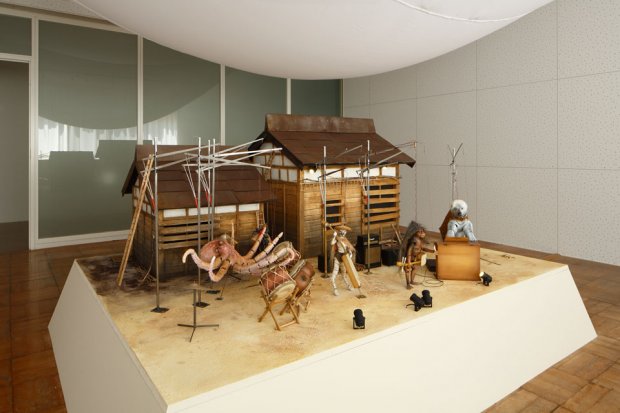 "The Kamigo Band – Songs for the Seasons" by Nichollas Darrot (2018) / photo Keizo Kioku
This may well be a strange choice amongst all the other outdoor, large-scale artworks that certainly are the highlight of this art festival. However, I was so taken by the work at first sight. I was attracted to the work to the point that I wish to have it at home if possible at all.
What is ETAT for you?
Home of my heart where I can strip off titles and roles you play in everyday life and rather to be just myself as a human being.