Thinking 21st century art in the world from Niigata
Echigo-Tsumari Art Field - Official Web Magazine
Story / ME AND THE ECHIGO-TSUMARI ART TRIENNALE, Vol.3-2
To realise a dream of launching "Echigo-Tsumari Art Triennale" in China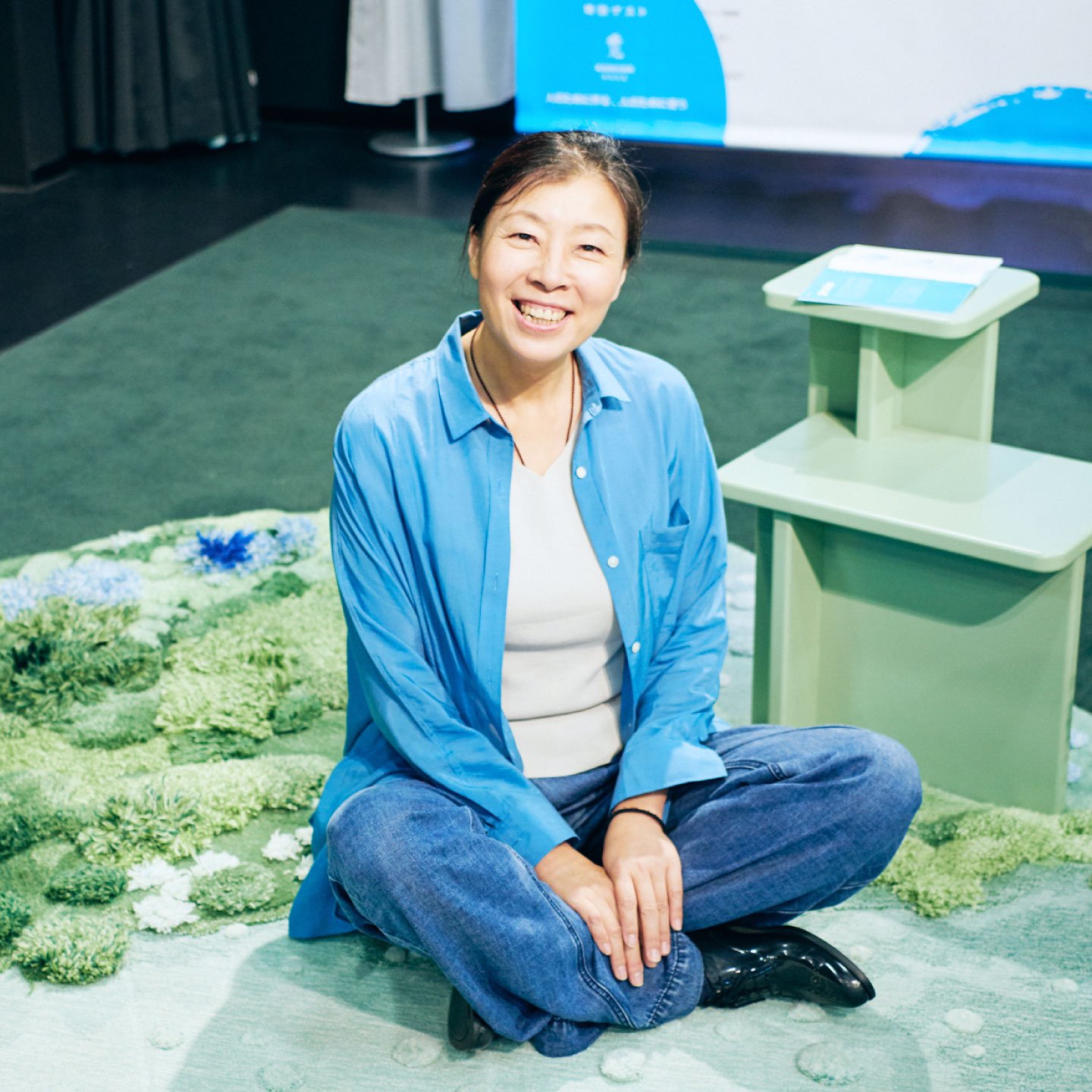 Chairman of the board of directors, Beijing HUBART / Proposer of China House
Sun Qian
A series of articles featuring people who support Echigo-Tsumari Art Triennale and ask them to talk about how they are attracted to the festival. The person we welcome to this issue is孫倩, the chairman of the board of directors of HUBART, an official partner of the festival in China. In the first series, we asked how the little article she was attracted to prompted for her to launch a residency space for Chinese artists and started exchange programs. Today, we will ask her how she realised the press conference of "Echigo-Tsumari Art Triennale" in Beijing in 2018 and her aspiration for realising Chinese version of the festival.

Text by NAKJIMA Haruya / Photo by TOYOSHIMA Nozomu / Edit by MIYAHARA Tomoyuki (CINRA.NET editorial team / Translated by Miwa Worrall
17 January 2020
Echigo-Tsumari has become the second home.

"浮遊の彩風" by Wu Jian'an, 2016, (Photo by Osamu Nakamura)
The first project 孫 realised after the launch of China House was to organise Wu Jian'an, Chinese artist, in an artist-in-residency program and present his work at NUNAGAWA Campus in the Murono village. She chose Wu as the first artist as she wanted to introduce artworks based upon Chinese tradition.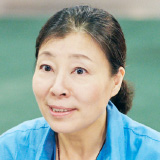 Wu is an artist who takes inspirations from Chinese traditional stories and sayings as oppose to majority of the Chinese artists who are strongly influenced by Western culture. "浮遊の彩風", one of his artworks presented got an idea from "Classic of Mountains and Seas", a geography book from ancient China and created in accordance with traditional papercutting technique of China while being made of stainless steel, a contemporary material. I found it interesting.
She was deeply touched to see the old people and children of the community appreciating the artwork during the preview for the local people held prior to the official opening.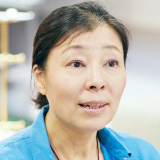 I organised previews at the gallery in China for people in the art industry and VIPs but the purpose was to create business. Collectors saw artworks from the perspet of investment "whether this particular artwork will increase its value in future". I wouldn't simply dismiss the market as wrong. However, the preview of the China House for the community was exempt from such set of values and people genuinely looked at the artworks. I much prefer this.
Since then 孫 was reassured of the attractiveness and potential of ETAT as she repeatedly visited Echigo-Tsumari and spent her time living in the community. As this is an art festival like no other in China, she has brought a couple of hundred of people from China and "show them artworks and facilities as a tour guide" she laughed.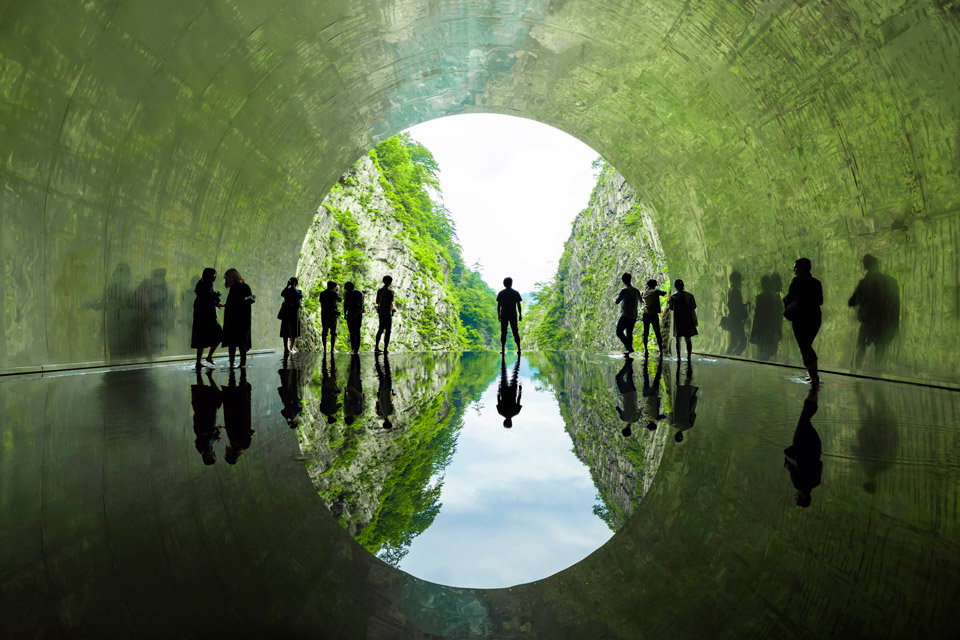 "Tunnel of Light" by Ma Yangson / MAD Architects, 2018 (Photo by Osamu Nakamura).孫 and her team has been engaged with inviting artists from China to the festival. She was driving force to invite MAD Architects, who created "Tunnel of Light", an imaginary installation in Kiyotsukyo Tunnel during ETAT2018.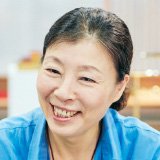 The ties that were built between artists and local people at the"home" called China House had rapidly expanded. I use "return" rather than "go"when I visit the Murono village. It could be called as my second home. People bring vegetables, flowers and food whenever I am "back home" there. We bring souvenirs from China and share cup of tea. Through heartful communications, we nurtured our relationship which can be called "kizuna"("ties").
Artists who experienced the artist-in-residency program often ask if they could come back again.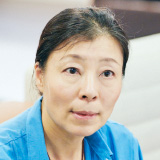 Artists who have created artworks in the city must have been inspired by the experience of producing artworks amidst the vast nature. It is true that regional villages do not offer convenience like big metropolises do. However, using something available to you or things picked up in the mountains as materials must have been a rediscovery of the principles of art.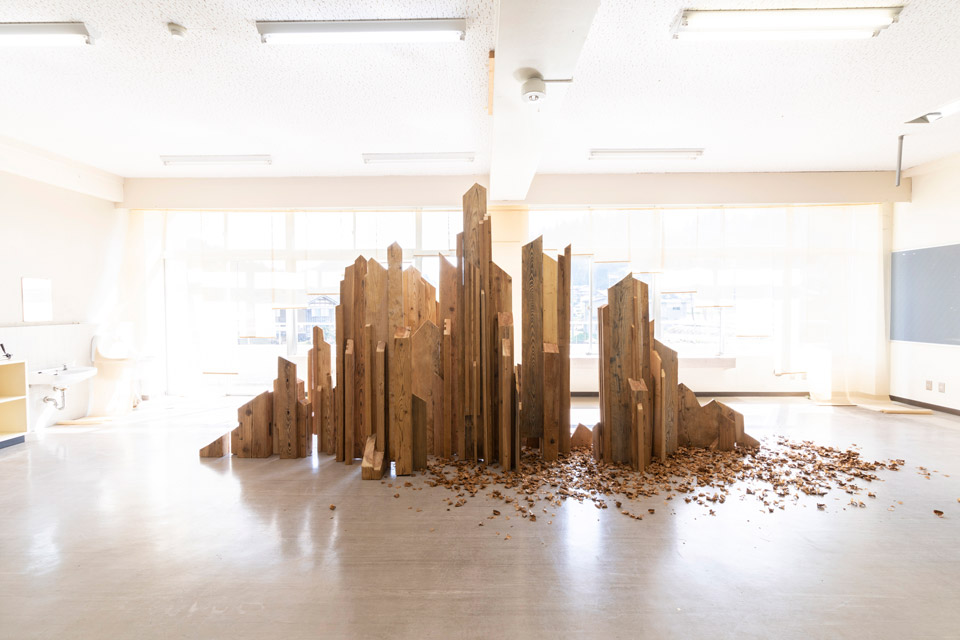 林崗(リン・コウ)「仁者楽山」2018年(撮影:中村脩) 中国ハウス改装時に出た廃材など、多様な素材で山を表現。タイトルは、仁徳ある者は悠然とした山を愛するという『論語』の言葉。
To realise Chinese version of the"ETAT"
静電場朔「勿体無/mottainai 2019」2019年(撮影:中村脩) 北京出身アーティストを招いた奴奈川キャンパスでの中国ハウスプロジェクト展「勿体無」より。
孫 has organised number of promotional activities and events featuring ETAT in China. Moreover, she organised the press conference of ETAT in Beijing in May 2018 by HUBART and announced the launch of "China House Project of ETAT" which aspires to deliver ETAT in China.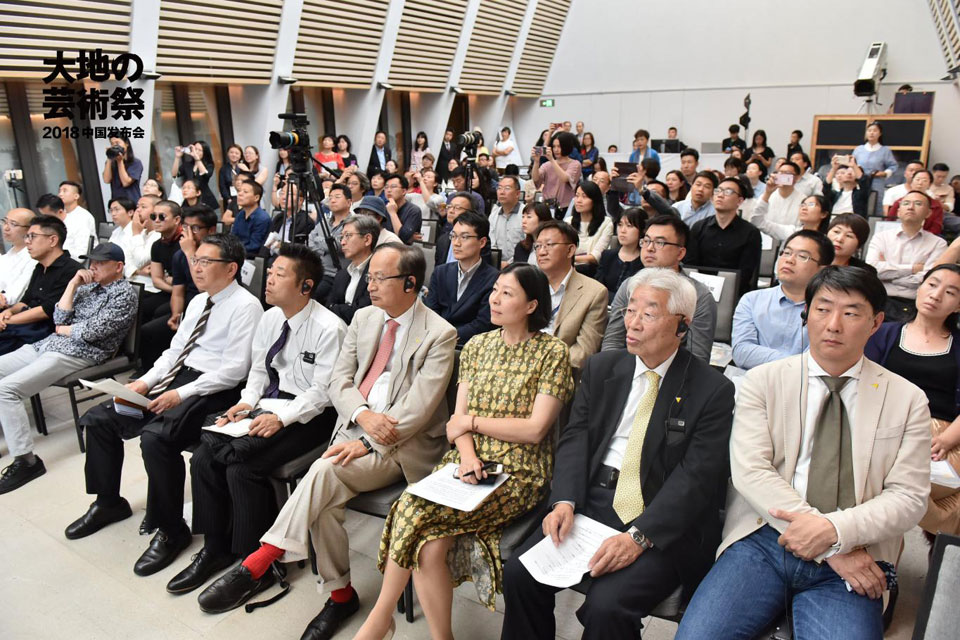 Press conference of ETAT2018 in Beijing, CHina. (Organised by HUBART at Beijing Chao Hotel) attracted approximately 130 participants both from Japan and China.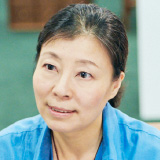 I have been thinking about organising an art festival with an aspiration like ETAT has. Arount 2016, Chinese government had launched the"beautiful farming village" initiative which aims to promote agricultural regions. ETAT of course has been playing a significant role in revitalising the agricultural community. This is also the reason why how significant it would be to run ETAT in China.
Rather than enjoying beautiful landscapes as a tourist, 孫 believes that people would benefit more by experiencing the place through an art festival and encounters with other people.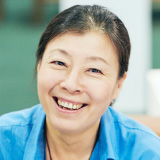 The richness is richness in heart. I regard that realising ETAT in China as being my mission. I would love to receive visitors from Japan when it finally happens.
She has been building a cultural bridge which goes beyond boundaries of countries, cities and regions. Her challenges continue.
What is the most favourite artwork?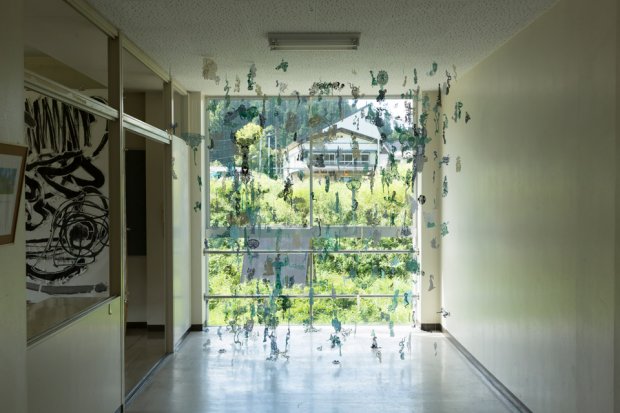 "浮遊の彩風" by Wu Jian'an (2016), photo by Osamu Nakamura
Local people who saw the artwork asked "could you please let us know of names of people?"In fact the 189 human figures had names given by the artist. What was interesting was those were not only people who appeared in Chinese old stories but also some celebrities from the contemporary era such as Albert Einstein and Mao Zedong.
What is the ETAT to you?
An ideal home for humankind where people and nature exist in harmony. It is my home.