――Mr SAKAGUCHI – you join FC Echigo-Tsumari by taking up a newly created position called "Senior Director". Tell us about how this opportunity came up to you?
SAKAGUCHI: HARA Mitsu, the director of NPO Echigo-Tsumari Satoyama Collaborative Organisation approached me if I could help him find the director. We went to the same junor and senior high schools and I heard about the FC Echigo-Tsumari from him when it was launched. I was always telling him that it sounded very interesting and he should pursue the project. I was also offering I would be happy to help any time if needed.
――How have you engaged with sports as a lawyer?
SAKAGUCHI: I started playing baseball when I was primary school student but gave up at grade 2 of junior high schoool. Since then I had played Karate. After becoming a lawyer, I was searching for a theme for myself and considering what field would grow in future in Japan as well as which of the areas where I could use my expertise. It was then I focused my attention to farming, sports and on mid to small sized companies in the community.  While these may appear to be not outstanding, I thought I could contribute to build foundations in regional cities across Japan for people to live happiliy if I diligently worked on these fields. I had established a corporate which business was farming. It was around that time I was asked to he president of Tokushima Indigo Socks of the Shikoku Island League plus, an independent professional baseball league.
――It must be rather unusual to have such interest in regions amongst your peers.
SAKAGUCHI: I was born and raised in Kanagawa. I never had "countryside" in my life as my mother is from Yokosuka-city and my father is from the central Tokyo. I was always envious about diary of friends who kept journals of their grand parents in regional country side in summer holiday. Countryside was therefore something I dreamt of and always looked great to my eyes. However, I realised that everything was focused in Tokyo and thus regions were becoming valueless when I engaged with corporate laws and business as a lawyer. I realised that it had become a significant issue and there would be no future for Japan unless we engage with these issues.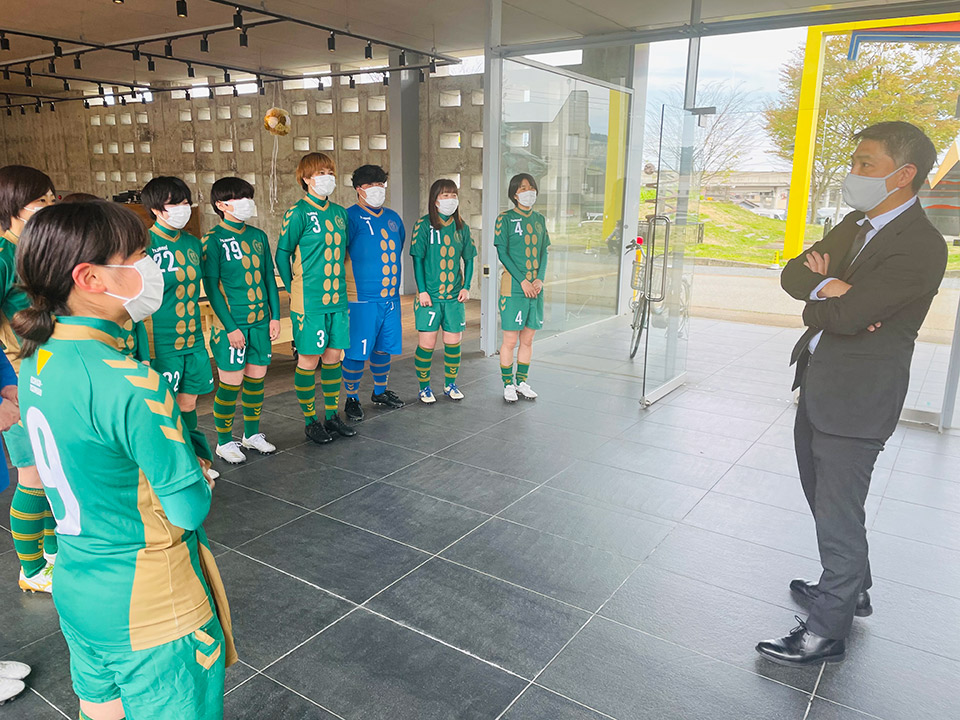 ――Tokushima is known for unique areas such as Kamiyama machi, a home for IT venture companies or Kamikatsu machi known for unique leaves.
SAKAGUCHI: I walked all over the place in Tokushima in order to understand Tokushima. I met Mr YOKOISHI Tomoji who started the leaf business in Kamikatsu-cho. I was impressed by the idea of transforming leaves into business but he told me that "what I did was to give the old people a role to play in the society so that they would understand how they could engaged with the community." While it was before the word "SDGs" appeared, I was determined to run a baseball team which would contribute to create small in size but decent businesses across Japan, after hearing the story of those old people finding some purposes in their lives in sustainable ways and working together on revitalising the community. I tried to focus on activities that would bring players into the community rather than seeking attentions on their performances on the ground so that their activities outside the ground would be featured in not sports pages but rather in community or economy pages in the news paper.
Athletes are naive and sensitive people. They would not do anything unless they appreciate. Our team had 300 community activities such as harvesting rice and visiting designated facilities for disabled people while only had 90 games to play in a year. Players complained a lot at the beginning but they proactively engaged when they understood the purpose of these activities. I thought it was the responsibility of a person running the team to create such opportunities.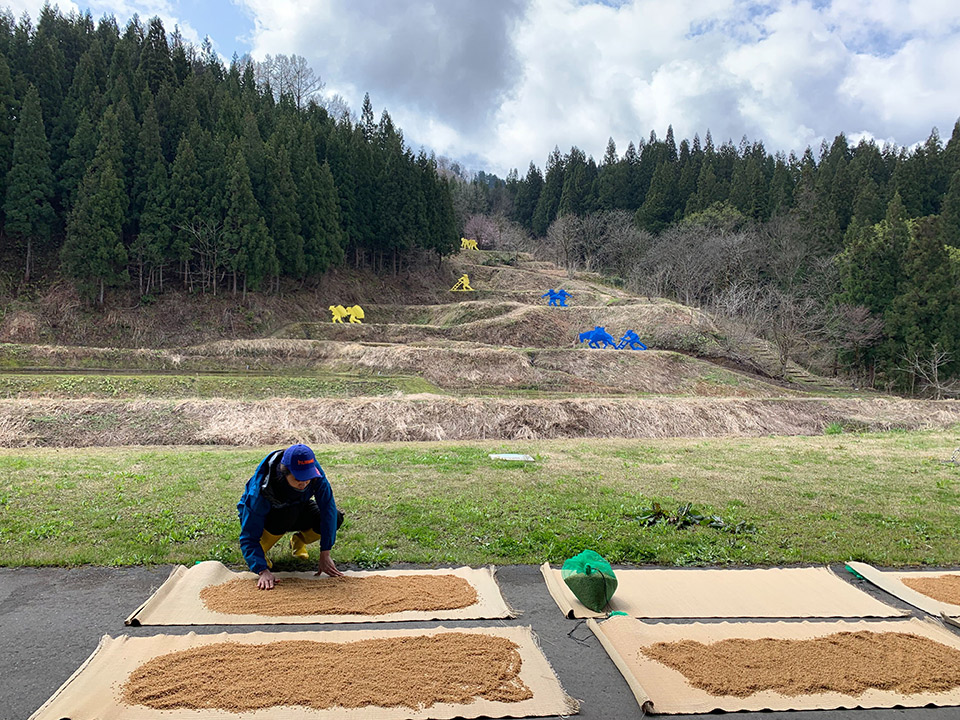 ――We can see professional sports put too much priorities on money such as how much annual saraly would be for a player. 
SAKAGUCHI: The independent teams were aspired to form a league like the central or pacific leagues at the beginning. However, you wouldn't be able to compete if you tried to become like them. We had to generate some profits based upon a completely different value for existence in order to continue. These independent leagues came into existence when it became difficult to sustain the existed model in which a single company sponsored a baseball team – that was only possible when the economy continued to grow. While the baseball struggled, the J-League was building the foundation of operation based upon close relations between teams and respective communities. The establishment of the independent baseball leagues were obviously influenced by the J-League.
――What is your thought on getting involved with female football?
SAKAGUCHI: I am sure I have a decent ability to sympathise with women as I grew up surrounded by female members of family and paid respect to them. However, there exist lots of challenges based upon gender divides in law or sport. I have seen many female athletes who overcame such difficulties and demonstrated their abilities better than male players. The power of female is enormous. Also football is a team sport of eleven players in comparison to baseball which is largely dependent upon ability of each player. I am curious to understand what kind of perspective that football players would have in such circumstance.
FC Echigo-Tsumari's base at the NUNAGAWA Campus
――What was your impression of Echigo-Tsumari after exploring region? 
SAKAGUCHI: I was truly impressed. I was also made aware that there existed a solid foundation – which has been steadily built through art over twenty years with local people.I wonder how much effort has invested in in order to come this far. Artworks and architectures are more than just being beautiful – they stand there with reality.
――Tell us about your aspiration in future.
SAKAGUCHI: I believe that FC Echigo-Tsumari could bring innovation to the community. I would like to consider a new approach to engage with society through football and propose a way to create alternative set of values to the community. That eventually leads to create an environment for each player to grab happiness with local people. Players are here not just to play football but to seek for their own happiness. I would like to see the landscape beyond what the football could bring. I should probably say "I will try to build WE league" – but anyhow I would like to build the team with everyone involved.